Besties Are Forever in Hulu's Surreal Comedy Series 'Dollface' — Where Is It Filmed?
Hulu's surreal comedy series 'Dollface' is all about female friendship. Amidst the wild adventures Jules and her BFFs embark on, we got to thinking, where is it filmed?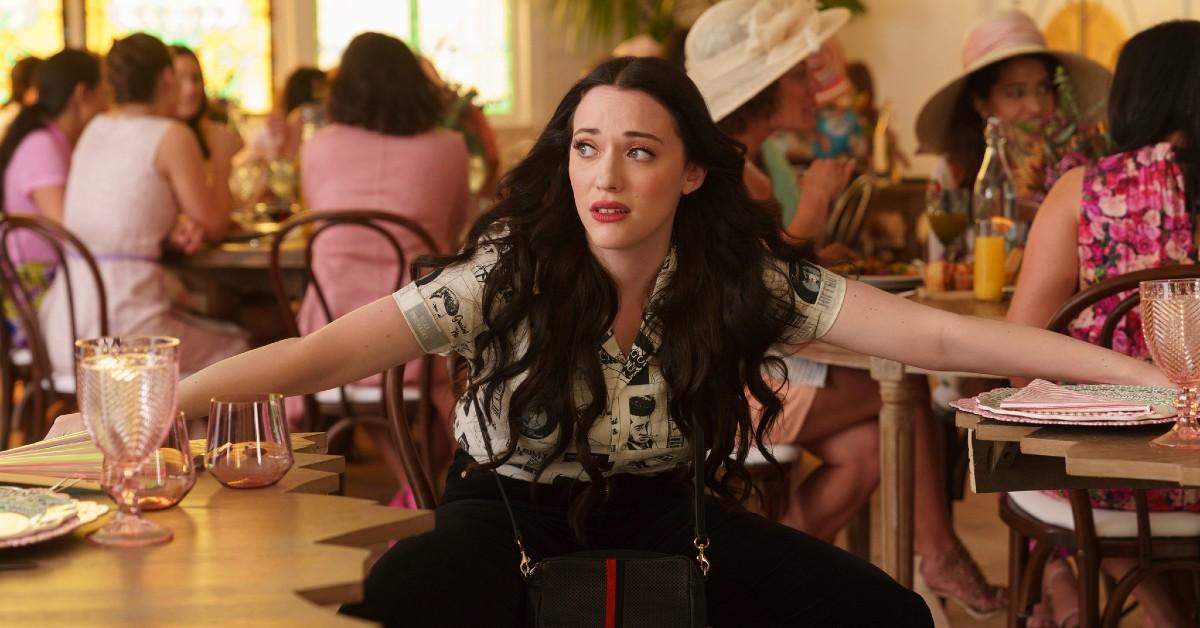 You know what they say: sisters before misters, chicks before d— well, you get it. Kat Dennings' character, Jules Wiley, in Hulu's feel-good, totally surreal comedy series Dollface didn't always live by this motto. In fact, she put all her female friendships on the back burner for her beloved long-term boyfriend, Jeremy (Connor Hines). When Jeremy dumps her after five years together, Jules crawls back to her old besties, who are initially a bit resentful.
Article continues below advertisement
When it comes down to it, however, they accept Jules and her mistakes, showing her what real, dedicated friendship looks like. Familiar actresses Brenda Song (Secret Obsession), Shay Mitchell (You), and Esther Povitsky (Alone Together) play Jules' forgiving BFFs.
From creator Jordan Weiss and executive producer Margot Robbie (I, Tonya), Dollface's central relationships clearly aren't romantic ones. Over the course of two seasons, the squad of gals embarks on several wild adventures. So, where is Dollface filmed?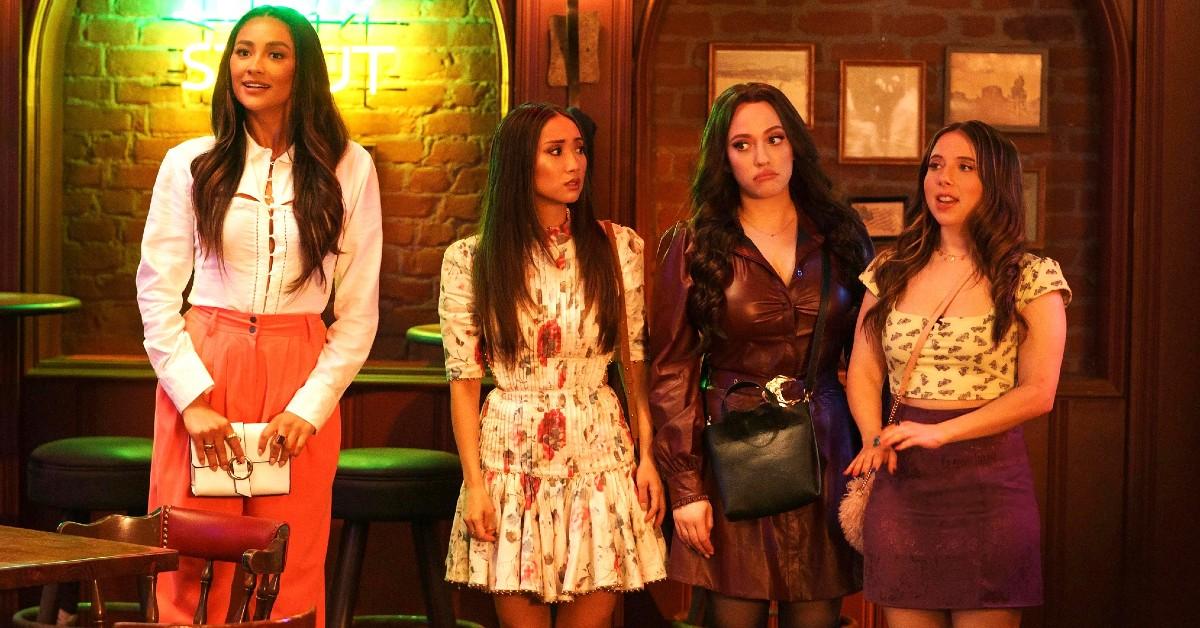 Article continues below advertisement
Where is Hulu's comedy series 'Dollface' filmed?
For the most part, Dollface is filmed in Los Angeles, Calif., which isn't super surprising. More specifically, according to The Cinemaholic, much of it was filmed in and near the City of Angels. L.A.'s Chinatown neighborhood, too, makes an appearance in Season 1.
Prop master Sarah Snyder had a hard time finding a T-bone steak for the scene located in Chinatown, which caused her to scramble. "It's hard to find American food in Chinatown," she told Variety. "Luckily, I found a store on the other side of the 110 [freeway] and the guy thought I was crazy. I bought 20!"
Article continues below advertisement
And though much of the series was shot in the real world, the cast and crew made sure to utilize sets as well. The fictional women's wellness company Jules works for, Woöm — which gives us Goop vibes — and her new single lady apartment are the work of talented production designer Susie Mancini as well as Sarah Snyder.
Article continues below advertisement
The name and concept of Woöm were actually inspired by Manhattan's The Wing — which is essentially a WeWork for women. "The corners where the walls attach to the floor are curved, so it's very pleasant for the eye," Susie Mancini told Variety of the design, which is purposely "exaggerated at times because of the satirical view."
Regarding Season 2, Deadline detailed that it was, too, filmed in L.A.
Season 2 of 'Dollface' is entirely directed by women.
"That was something going into Season 2 I knew I wanted us to do," Jordan Weiss relayed to Variety. "Same page with our showrunner, Michelle Nader. I could not be more thrilled. I love our directors. If you're a woman that works on the show, a piece of yourself goes into it. We had eight directors across 10 episodes and I can feel a piece of all eight of them in the show. That has made it a better show," she continued.
Article continues below advertisement
Considering femininity and female friendships are themes of Dollface, it makes sense that the series put primarily women behind the camera as well. The concept for the show — which Jordan came up with in her early twenties — is thoroughly important to her. "I really try to practice what I preach: Your friendships matter so much, and your life will be smaller and less fulfilling without them," Jordan stated.
Seasons 1 and 2 of Dollface are currently streaming on Hulu.