India Oxenberg Is Finally Free of NXIVM and on a Path to Healing
'The Vow' watches Catherine Oxenberg enlist the help of Sarah Edmondson and Nippy Ames to get her daughter India out of DOS. Where is India today?
HBO's The Vow, which releases new episodes each Sunday, has been giving cult-obsessed viewers something to look forward to.
Exploring the self-help multi-level marketing organization called NXIVM, which might ring a bell to anyone who caught wind of the Allison Mack and Keith Raniere trials, the nine-part HBO docuseries dives into many details we haven't heard before.
Article continues below advertisement
Season 1 introduced viewers to India Oxenberg, an heiress to Hollywood royalty and royalty-royalty, who was in the throes of NXIVM for longer than many of the other former members who appear on the series. So, where is India Oxenberg now? Keep reading for details.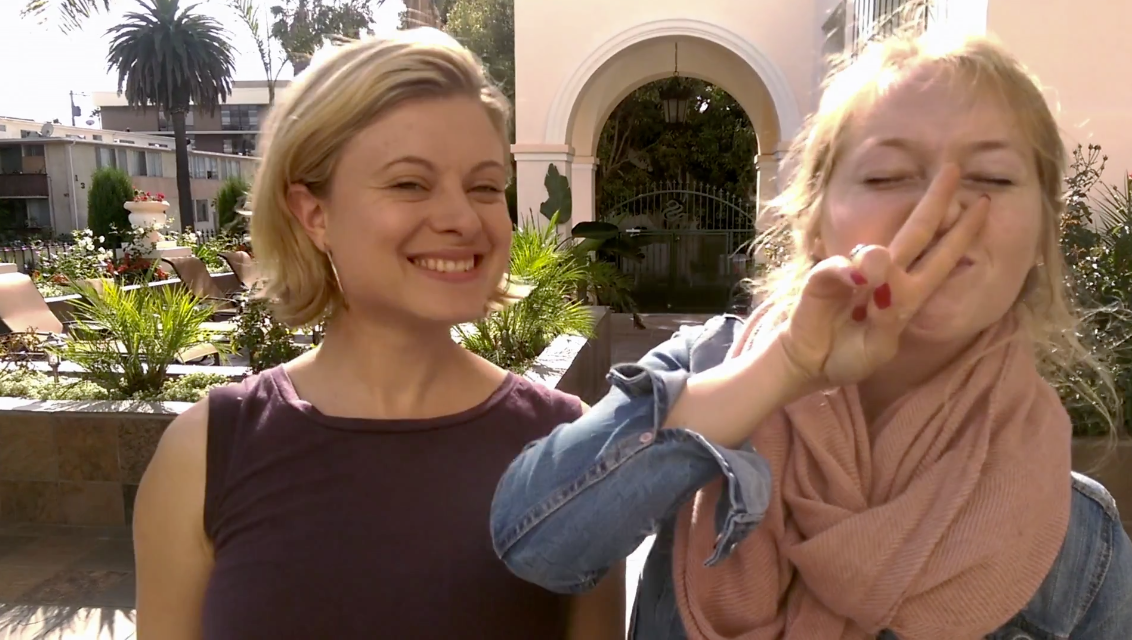 Article continues below advertisement
Where is India Oxenberg today?
Season 1, Episode 4 of The Vow followed former Dynasty actress Catherine Oxenberg as she attempted to save her daughter from NXIVM and DOS, the sex slavery subgroup of the alleged cult.
India Oxenberg was, oddly enough, first introduced to NXIVM by her mother in 2011, when Catherine thought her then-19-year-old daughter could benefit from the Executive Success Program (ESP). According to Esquire, Catherine "believed India would benefit from the empowering self-help workshops NXIVM purported to provide to its members."
Article continues below advertisement
Eight years after the fact, Catherine enlisted the help of two key players in The Vow, Sarah and Nippy, to help get her daughter out of the cult, and ultimately to perceive the harmful truth of NXIVM and its DOS group, which branded its members — India included.
Article continues below advertisement
India has left NXIVM and DOS.
While India stayed in NXIVM after Sarah Edmondson's damning 2017 New York Times exposé, she finally left the cult once Keith was arrested in February 2018 and extradited from Mexico to New York.
That arrest, together with mounting pressure from Catherine and the influence of her boyfriend at the time, provided the perfect escape for India to get free once and for all. Since then, she has spoken out about her experiences within the cult and worked towards healing.
Article continues below advertisement
In 2021, India penned a personal piece with People Magazine, writing, "For myself, I've actively worked against negative programming and learned along the way how to be my own parent or my own best friend, even in my inner thoughts. It's also important to stay connected to people and communities that offer support ... Having my mother and family by my side as a continuous source of comfort is a crucial part of my healing journey, and I encourage everyone to learn how to support survivors with empathy."
These days, India seems to be living in Los Angeles, close to her Malibu-based mother. She became engaged in 2020 to her long-term partner. Most importantly, India has been doing a lot of healing, frequently posting on Instagram about her journey.
We're so happy India is safe and doing well after her time in NXIVM.