Peter Izzo From 'The Bachelorette' Has a Pizzeria — Here's How You Can Visit It
Peter didn't end 'The Bachelorette' in a loving relationship with Michelle Young, but he got some attention for his pizza business. Where is it located?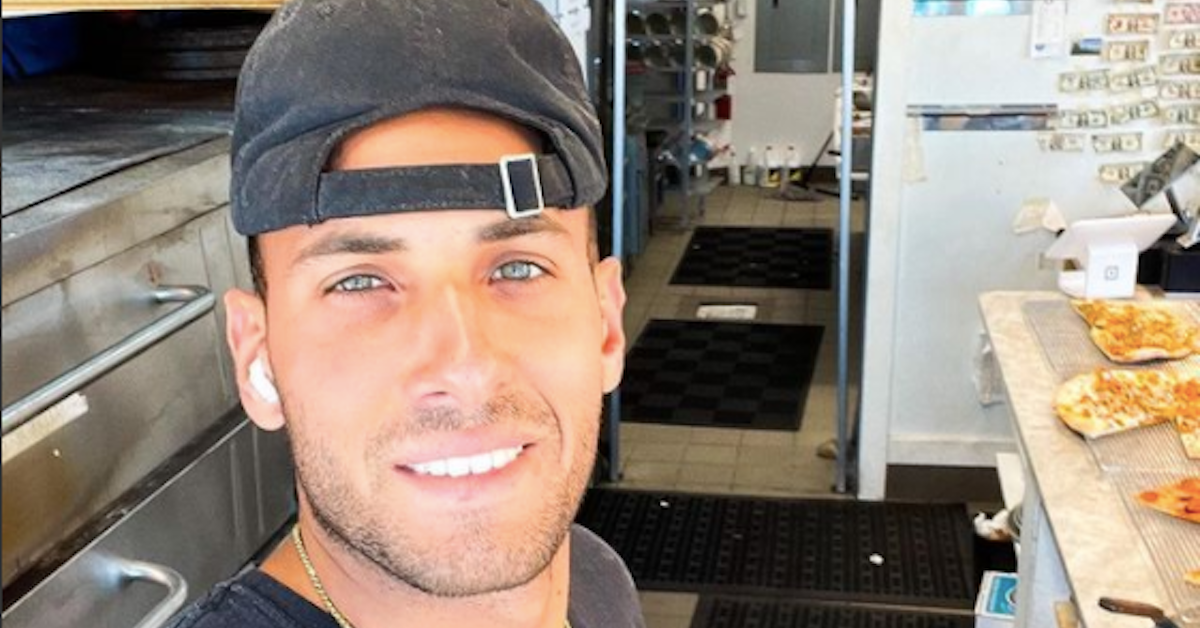 Every new season of The Bachelor and The Bachelorette is filled with interesting contestants on a mission to find true love. Some work as lawyers or dentists, but for Peter Izzo from Season 18 of The Bachelorette, being a "pizzapreneur" is his career path of choice. Interestingly enough, Peter's pizza restaurant ended up becoming one of the most discussed subjects during ABC's "The Men Tell All" special. It also caused a handful of arguments between different men inside the house.
Article continues below advertisement
Bachelor Nation fans won't soon forget the heated moment when Will Urena accused Peter of joining The Bachelorette for the sole purpose of promoting his pizza restaurant. After the fact, Peter accused Will of leaving negative reviews about the restaurant all over the internet for the world to see. Peter didn't end the show in a loving relationship with Michelle Young, but he did get a lot of attention for his pizzeria. Is it possible for fans to visit the location?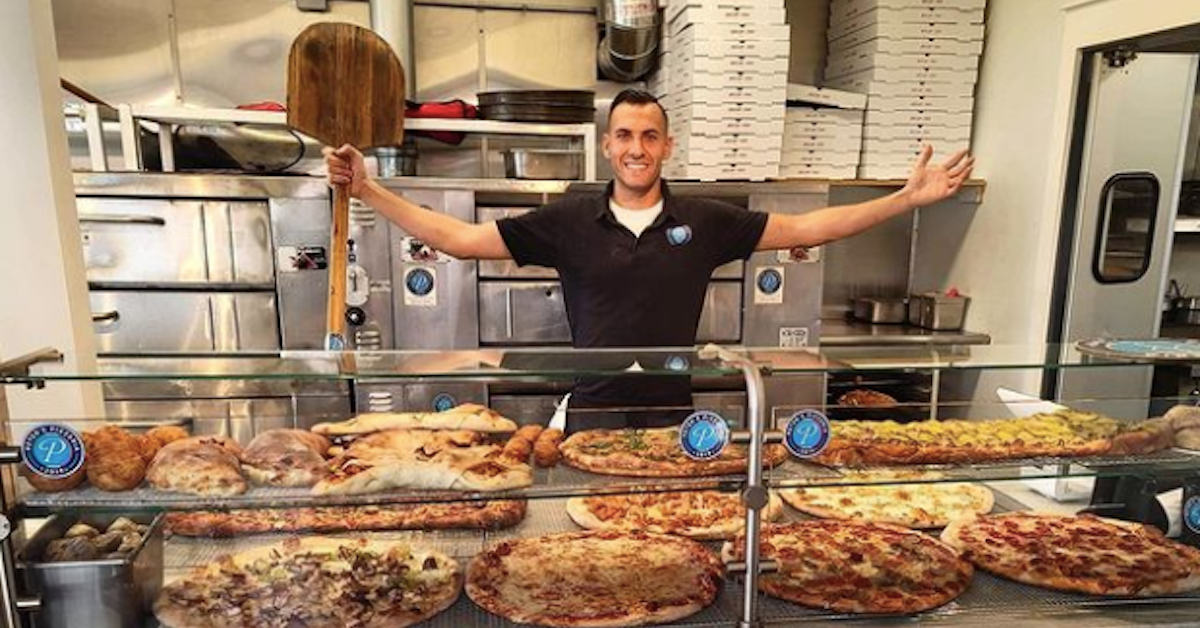 Article continues below advertisement
Where is Peter's pizza restaurant from 'The Bachelorette' located?
After the iconic Bachelorette episode where Peter and Will went off on each other, "Peter's Pizzeria" trended as the top Google search pretty quickly. Peter quickly capitalized off the fame by plastering a bunch of memorable catchphrases from the show on merchandise sold via his restaurant's official website. During the "Men Tell All" episode, Will pointed out, "This is the show to find love. If you really wanted to promote your business, you should have went on Shark Tank!"
Peter always maintained that he was on the show to find true love, but discussing his career path in front of the cameras had to happen since the pizza restaurant is part of his identity. It's how he makes a living, after all. If you're curious to visit his restaurant for a slice of pizza someday, you'll find two separate Peter's Pizzeria locations in Florida.
Article continues below advertisement
The first is located at 101 Monument Ave. in Port Saint Joe on the northwest side. The second is at 897 East Palmetto Park Road in Boca Raton. Peter opened up his first location back in 2019, but his second address has only been around since November 2021. He has plans to open a Pompeo Beach branch location in spring 2022. It's clear that Peter plans to continue expanding his restaurants since the brand is doing so well.
Article continues below advertisement
What else should you know about Peter's Pizzeria?
Peter entered the pizza business with his brother, Bobbi Pecora, who now doubles as his entrepreneurial partner. Bobby opened up about launching the pizza chain to Pizza Marketplace. Per Newsweek, he explained, "After Hurricane Michael, Port Saint Joe suffered and we felt compelled to get involved in the community and help bring back its hospitality sector."
He continued, "We had always dreamed of starting a family business, and we found that in Peter's Pizzeria. It's doubly exciting that we were able to launch one that paid homage to our family and our roots."
The Bachelorette Season 18 continues Tuesdays at 8 p.m. EST on ABC.