What Has Ronnie Been Up to Since He Left 'Jersey Shore Family Vacation'?
Where is Ronnie Ortiz-Magro from 'Jersey Shore' now? The original cast member "step[ped] away" from 'Jersey Shore Family Vacation' in 2021.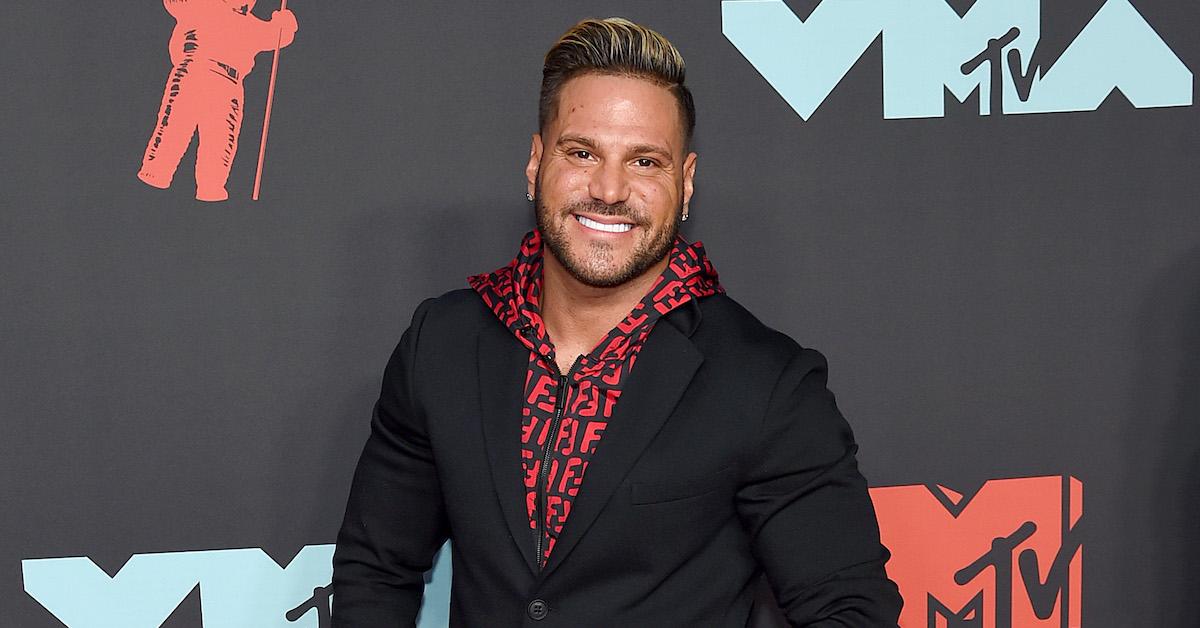 When Jersey Shore first premiered in 2009, the MTV series took the world by storm. The series followed a group of eight strangers as they spent a summer living in a share house in Seaside Heights, N.J. (and working at a t-shirt shop).
After six seasons came out in rapid succession, the public took a break from the Jersey Shore dictionary of GTL, fistpumps, the note, gorilla juiceheads, and grenades when the show officially went off the air in 2012.
Less than five years later, MTV confirmed that the cast would be getting together for a trip to Miami.
Article continues below advertisement
While all of the longtime roommates, except for Sammi "Sweetheart" Giancola, returned for the reboot, which is titled Jersey Shore Family Vacation, the cast list has changed slightly over the years.
Angelina Pivarnick, who was actually one of the eight original roommates on Season 1 — but who left the shore house early two seasons in a row before Deena Buckner (née Cortese) joined the cast — ultimately earned a full-time spot on the reboot in Season 2B. Ronnie Ortiz-Magro, on the other hand, took a step back from Jersey Shore Family Vacation during Season 5B.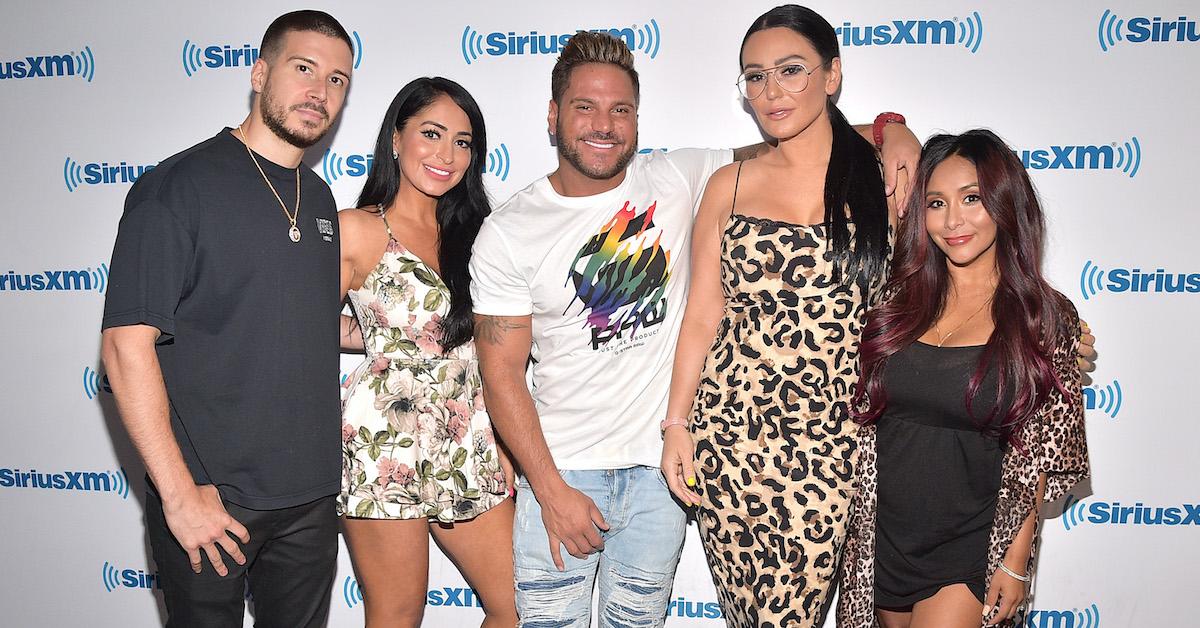 Article continues below advertisement
Since he left the show, fans have been wondering what he's been up to. Some have also wondered if he will be returning to the show at some point in the future.
What is Jersey Shore alum Ronnie doing now? Plus, keep reading to find out why exactly he left the show in the first place.
Where is Ronnie Ortiz-Magro from 'Jersey Shore' now?
Since Ronnie's time on Jersey Shore Family Vacation came to an end (for now), he's been devoting his attention to his sobriety, his mental and physical health, and to his life as a dad to his four-year-old daughter, Ariana Sky Magro.
He often shares photos from his Jersey Shore and Jersey Shore Family Vacation days on his public Instagram page. Ronnie is also still partnered with Verge CBD.
Article continues below advertisement
Though Ronnie was happily in a relationship with Saffire Matos the last time that viewers saw him, the couple has since broken up. Ronnie began dating the eyelash extension technician in 2020, and the pair got engaged the following year.
After hinting at their break-up on social media, a source confirmed that the two had called off their engagement in July 2022.
Article continues below advertisement
A source close to Ronnie told People that the 36-year-old was "in good spirits" following the split.
"He continues to focus on his health, sobriety and the well-being of his daughter," the insider told the outlet.
Why did Ronnie leave 'Jersey Shore Family Vacation'? Is he coming back?
Though Ronnie was a key player on Jersey Shore Family Vacation (as one fourth of the RSVP guy group), he took a step back from the series in 2021.
"After talking to the team at MTV, we have mutually agreed that I will step away from the show while I seek medical treatment for mental health issues that I've ignored for too long," Ronnie wrote in a statement on his Instagram stories in May 2021.
Article continues below advertisement
Ronnie's decision to exit the series came on the heels of an arrest from the prior month. In April 2021, Ronnie was arrested for alleged domestic violence against a partner. The charge was a felony, but he ultimately avoided criminal charges in the case.
At the time of the arrest, Ronnie was on probation from a 2019 domestic violence incident with his ex-girlfriend (and the mother of his daughter), Jen Harley.
Ronnie briefly appeared in an episode of Season 5A in early 2022, and there have been rumors that he will be making an appearance at some point on Season 5B, which debuted in June 2022.
However, Ronnie's potential participation on Season 5B has yet to be confirmed.
New episodes of Jersey Shore Family Vacation air on Jerzdays (aka Thursdays) at 8 p.m. ET on MTV. You can also stream the series on Paramount Plus.