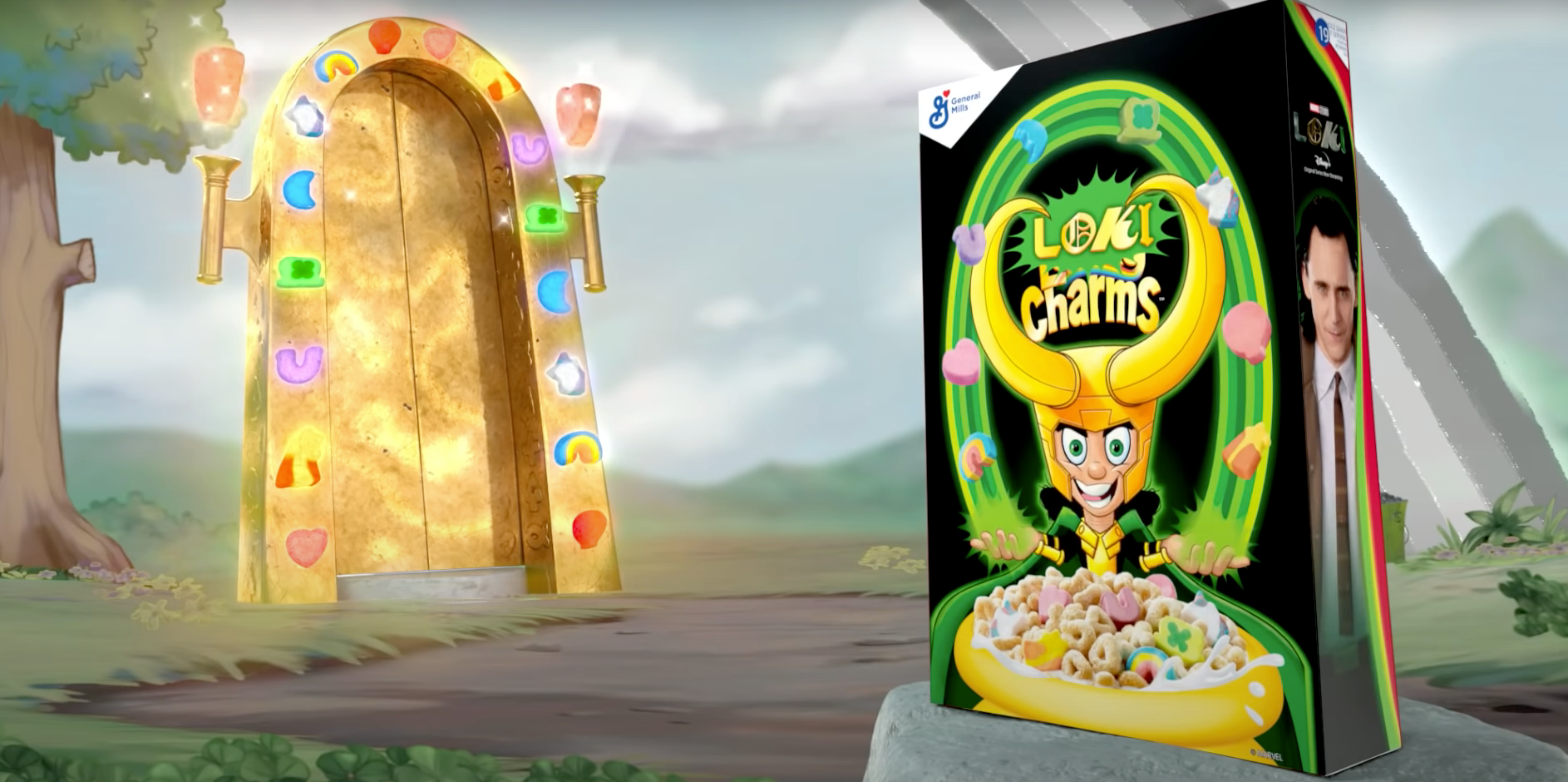 Loki Charms Are Already Being Sold for a High Price on eBay
Ahead of the premiere of Disney Plus's new Marvel original, 'Loki,' General Mills released a limited-edition collaboration of Loki Charms. Where can you buy them?
True Marvel fans have long been awaiting the premiere of the new Disney Plus original Loki, which began streaming on the website on June 9. The series follows the God of Mischief Loki after the events of Avengers: Endgame. He is brought to the Time Variance Authority after stealing the Tesseract. As doing so created an alternate timeline, Loki is enlisted to help the TVA stop a greater threat in the timelines.
Article continues below advertisement
The six-episode show has already been renewed for a second season, and fans have been eager to know what the show will bring to the Marvel Cinematic Universe.
And with this new show came an unexpected collaboration. Cereal company General Mills partnered with Disney Plus to bring fans a limited-edition run of a Loki-themed cereal. These Loki Charms, featuring marshmallows inspired by the show (and a cartoon Loki on the box) are only available for a short while. Where do you buy them?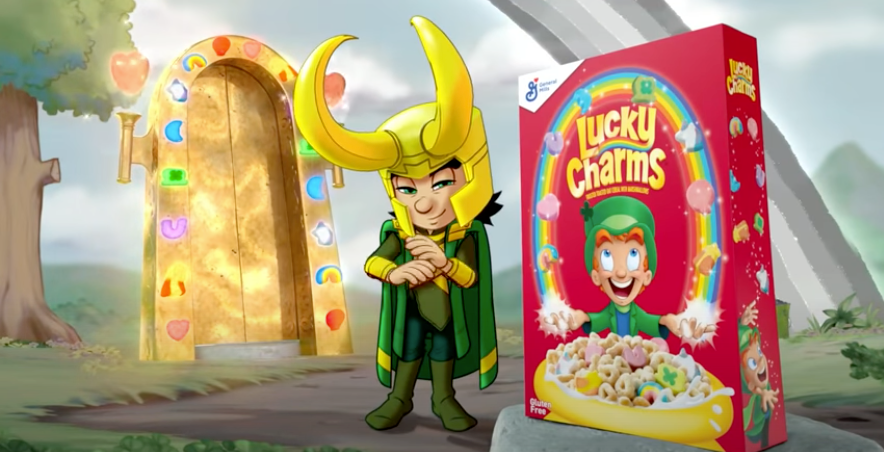 Article continues below advertisement
Here's where to buy Loki Charms.
The limited-edition Loki Charms were only available on the website MischieviouslyDelicious.com, starting at 11 a.m. EST on Loki's premiere date. Those who were particularly eager to get their hands on the cereal had the option to attempt to crack the code left on the website starting June 5.
There were only 3,500 boxes of these Loki-themed cereals available for $8 a box. Loki Charms, unfortunately, are also not being sold in stores at this time.
Unfortunately, according to potential buyers on the internet, all of them sold out within the first few minutes. Those who logged on right at 11 a.m. EST still had trouble securing a box for themselves, and many have shared their grief on Twitter.
"ARE YOU KIDDING ME I SAT HERE FOR 30 MINUTES FOR THESE LOKI CHARMS AND THEY SOLD OUT DURING THE PRESALE," one Twitter user tweeted, while another wrote, "The Loki Charms pre-sale legit sold out in less than one minute."
Article continues below advertisement
According to the official website, anyone who experienced issues with the presale access (and correctly guessed the password) should expect to receive more information from General Mills regarding their own purchase. If you did not have luck purchasing the product, it looks like you have limited options to get your hands on one going forward.
Article continues below advertisement
Boxes are already being sold at a high markup on eBay.
If you're looking to get your hands on one of these limited-edition boxes, it currently looks like your only option is to purchase a resale box online. There are already plenty of listings for the product on eBay, where they're selling for at least 10 times the original purchase price. Some of the listings begin as high as $600.
Article continues below advertisement
At this time, there is no word on whether or not there will be a restock of the product, considering the height of the demand, or if there will be an opportunity to purchase them in stores in the future. Unfortunately, it's possible we won't see the popular cereal reboot this limited-edition collab.