The Scenery in 'Cyrano' Is Positively Breathtaking — Where Was the Movie Filmed?
Peter Dinklage plays the titular lead in 'Cyrano,' a romantic musical film set sometime in 17th century France. Was it actually filmed in France?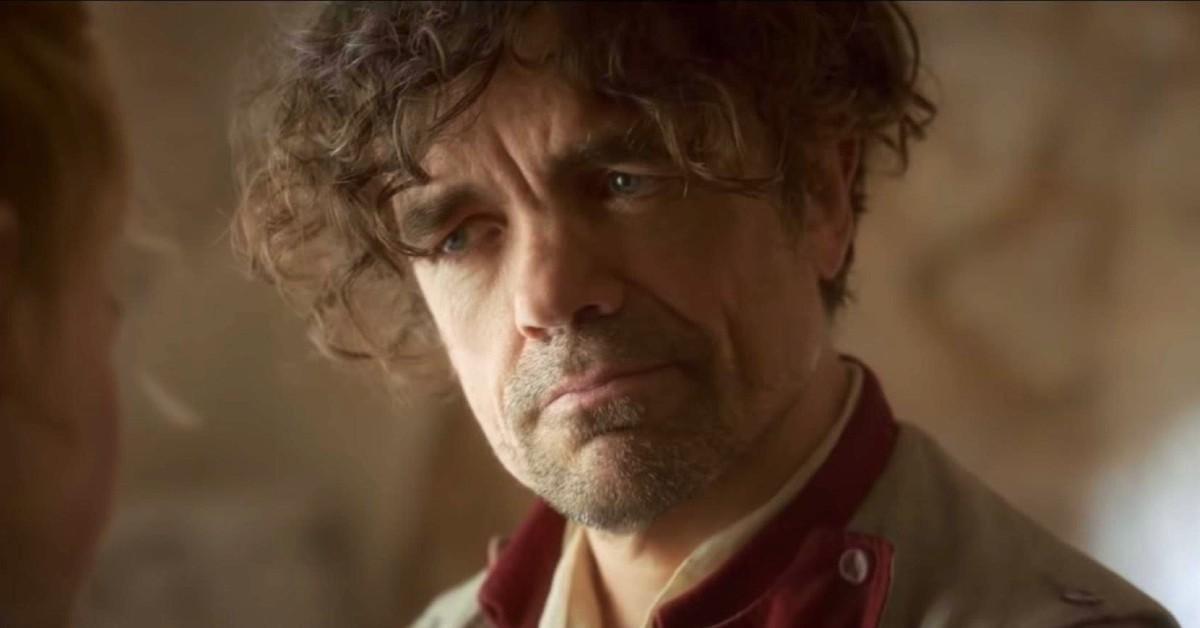 A young man pines for the woman he loves but can never have in a romantically sumptuous French setting sometime around the 17th century. That's the basic premise of the highly anticipated upcoming romantic musical film Cyrano, based on the classic play Cyrano de Bergerac by Edmond Rostand. Peter Dinklage (yes, the same Peter who played Tyrion Lannister on Game of Thrones) plays the titular hero of the film.
Article continues below advertisement
Cyrano doesn't release in theaters until February 2022. However, the film is already generating a lot of awards buzz (it was a Best Picture nominee at the Golden Globes, and Peter got a nomination for Best Actor in a Motion Picture: Musical or Comedy). Setting the film's central love story aside, we can't get over how pretty the film's settings look. Was Cyrano actually filmed in France?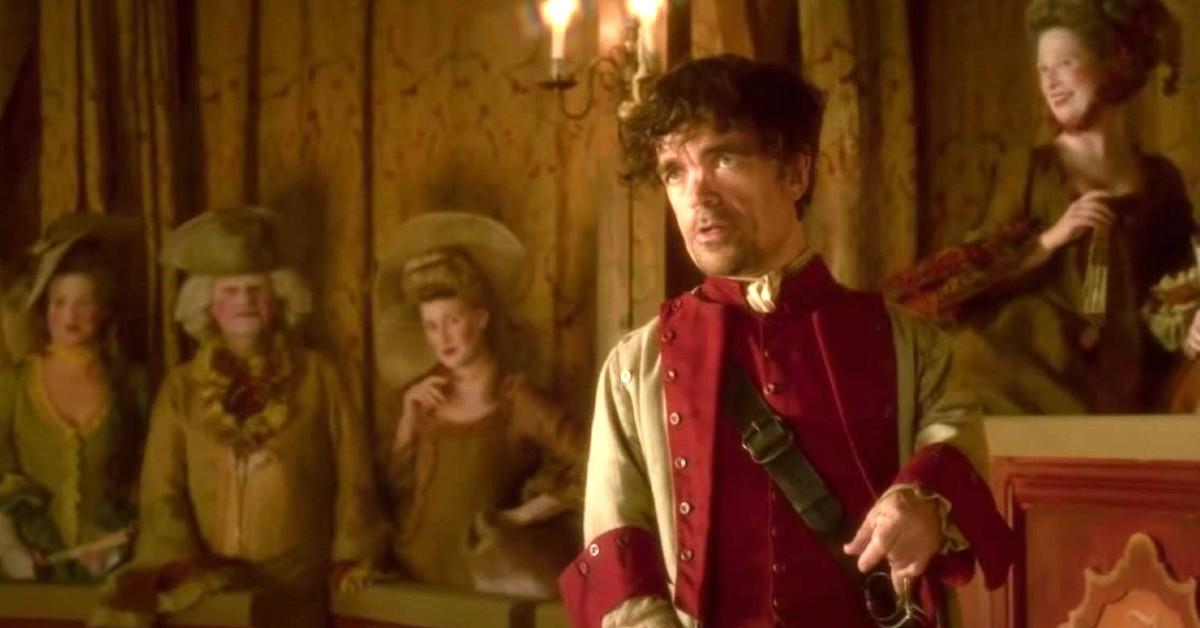 Article continues below advertisement
'Cyrano' was filmed in Italy.
Per The Hollywood Reporter, Cyrano was filmed primarily in Italy. The film's production designer Sarah Greenwood explained to the outlet that she and Cyrano's director Joe Wright wanted the film's setting to evoke a "fanciful" European city. "The palette came out of where we were [in Noto, Italy]," she said, where she recalled "this beautiful stone that changes with the light."
Given that Cyrano is supposed to be set "loosely in the late 17th and early 18th centuries" per THR, it makes sense that production took place in Noto. The filming location is part of the Italian province of Syracuse, Sicily. Italy Magazine notes that Noto is best known for "its fine buildings of the early 18th century."
Article continues below advertisement
Another part of 'Cyrano' was actually filmed near a live volcano.
Sarah also revealed to THR that part of the film was shot at Mount Etna, another Italian destination. According to Brittanica, Mount Etna is the highest active volcano in Europe.
Why did they film scenes near Mount Etna? Sarah said the point of that location was to create "a very strong contrast to the world that we've had up to this point in the film. We've been in this beautiful, warm environment, and six months later they're in the middle of a war."
Article continues below advertisement
Apparently Mount Etna erupted as soon as the film's production was done with that part of shooting! Sarah said that they had a seismologist on set, who explained that it was normal for Etna to erupt slowly. "[Etna] certainly served us really well for the look of the film and the look that we wanted, but it was as rough as it looks," she told the publication.
Article continues below advertisement
When does 'Cyrano' release in theaters?
You can watch Cyrano in theaters across the U.S. on Feb. 25, 2022 (late Valentine's Day date idea, possibly?). In addition to Peter as the film's lead, the cast also includes Haley Bennett as Roxanne, Kelvin Harrison Jr. as Christian, and Ben Mendelsohn as De Guiche.
Although it has yet to be announced when you'll be able to stream Cyrano at home, we presume you'll have to have Amazon Prime to do so given that Amazon owns MGM Studios, the company producing Cyrano.
Will you be watching this new movie musical?