Who *Actually* Dies in 'Outer Banks' Season 2? (SPOILERS)
Who all dies in 'Outer Banks' Season 2? The Netflix adventure series returned for a second season in July 2021, and there were plenty of twists and turns.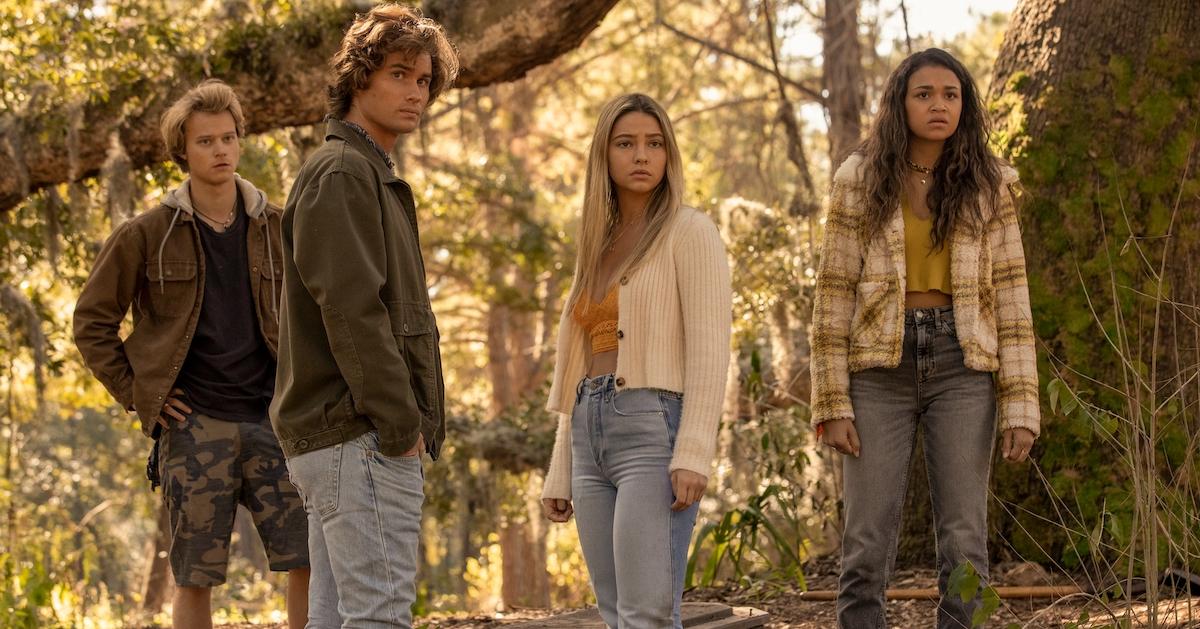 Spoiler Alert: This article features spoilers from Seasons 1 and 2 of Outer Banks.
The hit Netflix adventure series Outer Banks returned for a highly anticipated second season in July 2021, and viewers saw Pogues John B. (Chase Stokes), JJ (Rudy Pankow), Pope (Jonathan Daviss), Kiara (Madison Bailey), and Kook-turned-Pogue Sarah Cameron (Madelyn Cline), attempt to retrieve The Royal Merchant gold from Ward Cameron (Charles Esten) and his son, Rafe Cameron (Drew Starkey).
Article continues below advertisement
With Rafe's murderous temper tantrums, Ward's strong desire to keep his family together, and the addition of other characters who are seeking answers about the fortune, the North Carolina teens are dealing with a lot of dangerous situations in Season 2.
There are plenty of twists and turns in the latest edition of the Netflix series, and no character is truly safe from harm. Who dies in Outer Banks Season 2? Read on to find out whether anyone meets their end.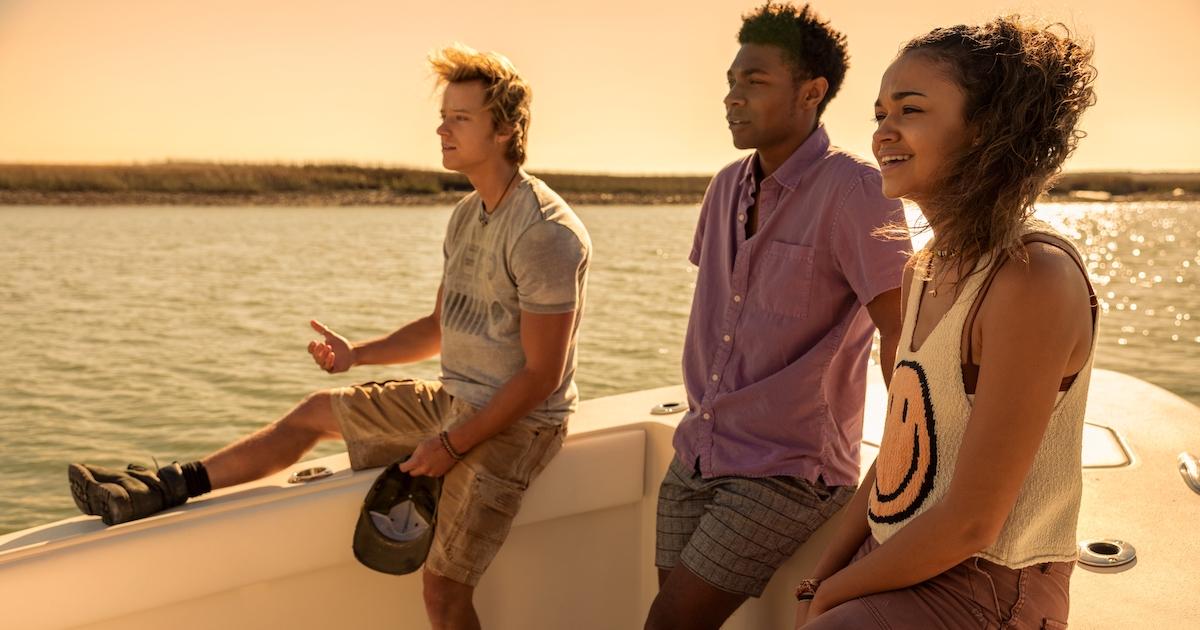 Article continues below advertisement
Who all dies in 'Outer Banks' Season 2?
Though there are plenty of scares throughout Season 2 of the teen drama, none of the main characters actually die. However, several of the side characters do not make it.
During the first episode, "The Gold," Ward shoots the pilot, Gavin (Adam Vernier), who witnessed Rafe killing Sheriff Peterkin (Adina Porter). Gavin had held on to Rafe's gun, and he wanted more money from Ward to keep silent. After Ward pulls the trigger, he gets rid of Gavin's body and all of the evidence.
The second key death comes later on in the season. Once Renfield (Jesse C. Boyd) and Rafe take the Cross of Santo Domingo, they bring it to Carla Limbrey (Elizabeth Mitchell). A struggle between Renfield and his half-sister then ensues over the valuable cross, and she ends up fatally shooting him.
While Renfield and Gavin are the two actual murder victims in Outer Banks Season 2, there are a few other leads who almost did not survive.
Article continues below advertisement
Does Sarah Cameron or Ward Cameron die in 'Outer Banks' Season 2?
In the second episode of the season, "The Heist," Rafe accidentally shoots his sister, Sarah, in the gut as he's aiming for John B.
Sarah's condition is dire, and John B rushes his girlfriend to see Dr. Nygard — who isn't really a licensed medical professional, but who instead operates on patients in his private home in Nassau.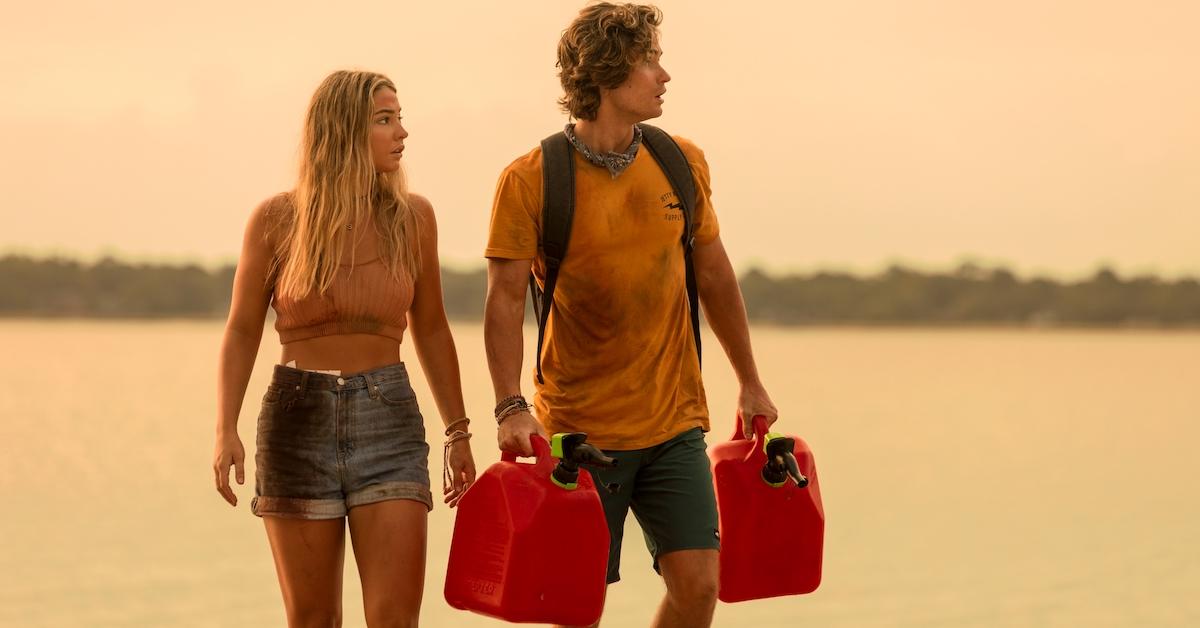 Article continues below advertisement
After the bullet is pulled out of Sarah, she nearly dies. However, her pulse later returns to normal, and she begins breathing on her own again.
The next major death that is teased on the second season is Ward's. Once he realizes that there's a warrant out for his arrest, he lures the police to his boat in the sixth episode. He sets off an explosion, leading the authorities and his daughter to believe that he is dead.
In the penultimate episode of Season 2, Ward returns and he explains that he faked his death. He later has a near-fatal scuffle with John B, but he (of course) survives.
To further complicate matters, and to set the plot up for a potential third season, Outer Banks Season 2 concludes with the reveal that John B's dad, "Big John" Routledge (Charles Halford), is actually alive.
Viewers and the characters themselves had previously been under the impression that Big John died after Ward attacked him. Though Carla Limbrey knows that the treasure hunter is still alive, the other characters — including Big John's own son — have yet to learn this information.
Outer Banks Season 2 is available to stream on Netflix now.