Marilyn Monroe Was in a Relationship With Two Guys in 'Blonde' — Who Were They?
Who are the two guys Marilyn Monroe dates in 'Blonde'? In real life, the actress had relationships with several prominent male actors.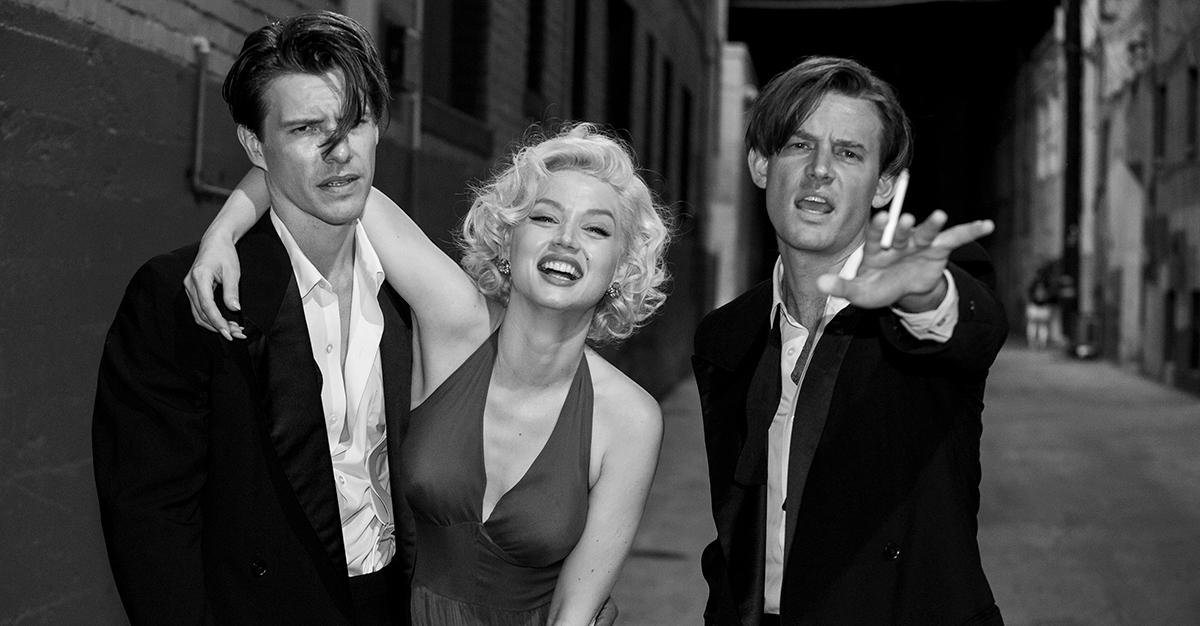 Even decades after she passed away, Marilyn Monroe remains an icon of 1950s Hollywood. The bombshell actress is still considered one of the most successful and celebrated actors in film. Despite her death by overdose in 1962, she is often the subject of several shows and biopics.
Most recently, Ana de Armas portrays her in Blonde, a fictionalized version of Marilyn's rise to stardom.
Article continues below advertisement
Like any sensationalized biopic of this nature, Blonde takes several liberties in telling Marilyn's life story. It's no secret that her career is marked by plenty of fame and scandal, but the film depicts her in an open polyamorous relationship with two guys. This relationship occurs before she meets who would become her short-term husband, Joe DiMaggio (played by Bobby Cannavale).
Who were the two other guys she was dating?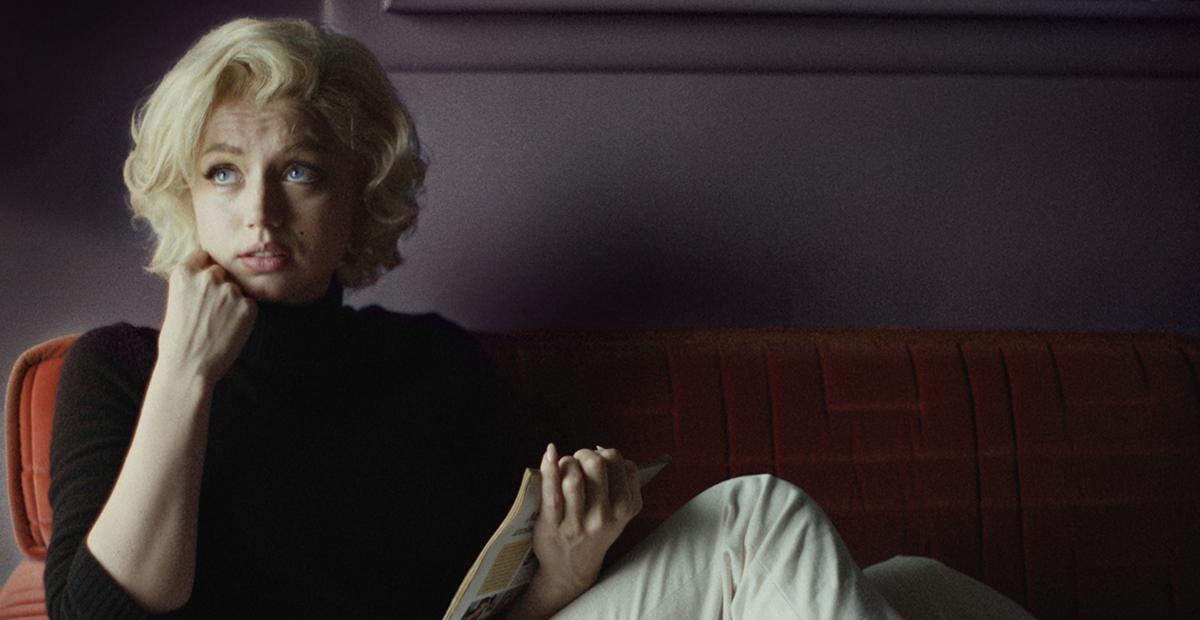 Article continues below advertisement
Who are the two guys in 'Blonde'?
As Marilyn's career begins to take off in Blonde, she eventually meets two other men and ends up in a relationship with both of them.
These two men end up being Charlie Chaplin Jr. (Xavier Samuel) and Edward G. Robinson Jr. (Evan Williams). Her interactions with them are limited after her agent advises her not to be seen with them in public, and the three of them eventually break it off after Marilyn goes through an abortion.
As you might have guessed, Charlie Chaplin Jr. was the son of renowned comedy and silent film actor Charlie Chaplin. Charlie Jr. would also appear in several films throughout his lifetime.
Meanwhile, Edward G. was another notable actor who appeared in one of Marilyn's most prominent films, Some Like It Hot.
Though the three of them were romantically involved in Blonde, Marilyn's true love affairs between them apparently aren't as close-knit. According to outlets like Vulture, Marilyn wasn't romantically involved with the two of them.
Other sites like The US Sun report that Marilyn did indeed date them individually for a time, but certainly not simultaneously. However, it isn't difficult to believe that several people at once would be infatuated with Marilyn at the time.
Blonde is now streaming on Netflix.