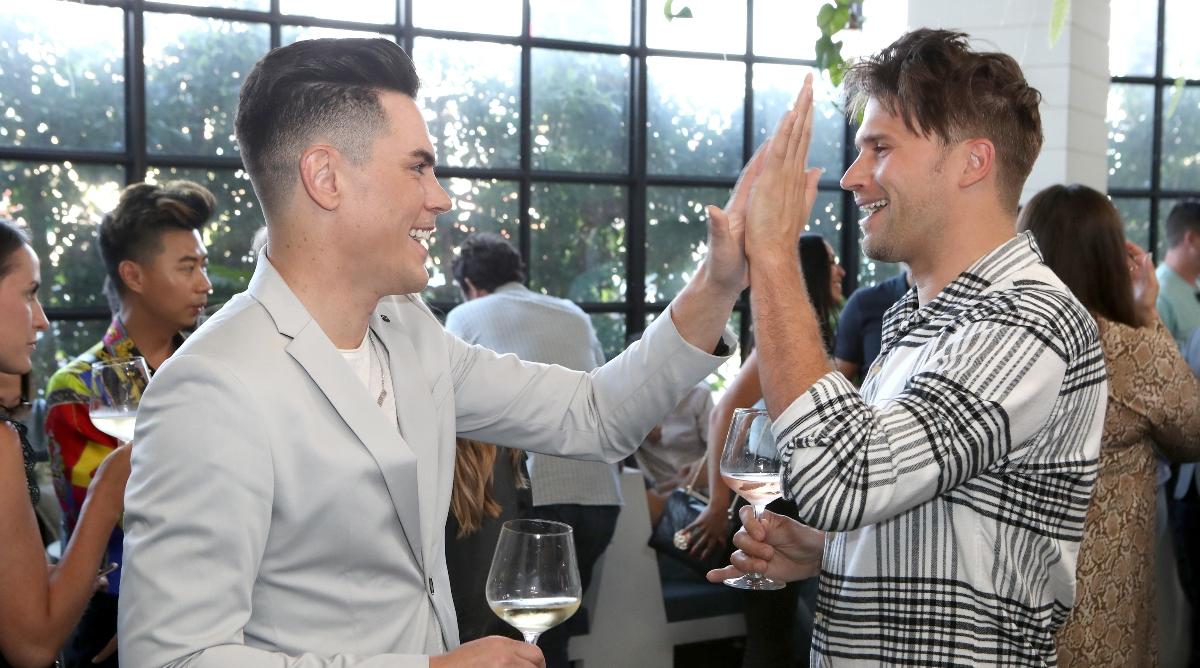 'Vanderpump Rules' Stars Tom Sandoval and Tom Schwartz Have Put a Pause on Their Bromance
Even before Bravo's hit reality series Vanderpump Rules existed, stars Tom Sandoval and Tom Schwartz had a super solid friendship. It all started after Sandoval posted an ad on Craigslist looking for a roommate, and Tom Schwartz responded. Though the two haven't lived together for quite some time, they've been the best of friends ever since and the rest, as they say, is Bravo history.
Article continues below advertisement
Fans of VPR first got to see glimpses of their bromance during Seasons 1 and 2. But it wasn't until Season 3, when Schwartz became a full-time cast member, that their love got the spotlight it so truly deserved. We've watched them dress up in drag, wear matching suits while riding a motorcycle-and-sidecar, and even take mushrooms before a "brainstorming session."
While "the Toms" have been BFFs since we've known them, the relationship hasn't been without its bumps — namely bumps having to do with Schwartz's wife, Katie Maloney. The relationship between Sandoval and Katie has always been complicated over the years, but in Season 9, fans have seen them butt heads more than ever before.
Article continues below advertisement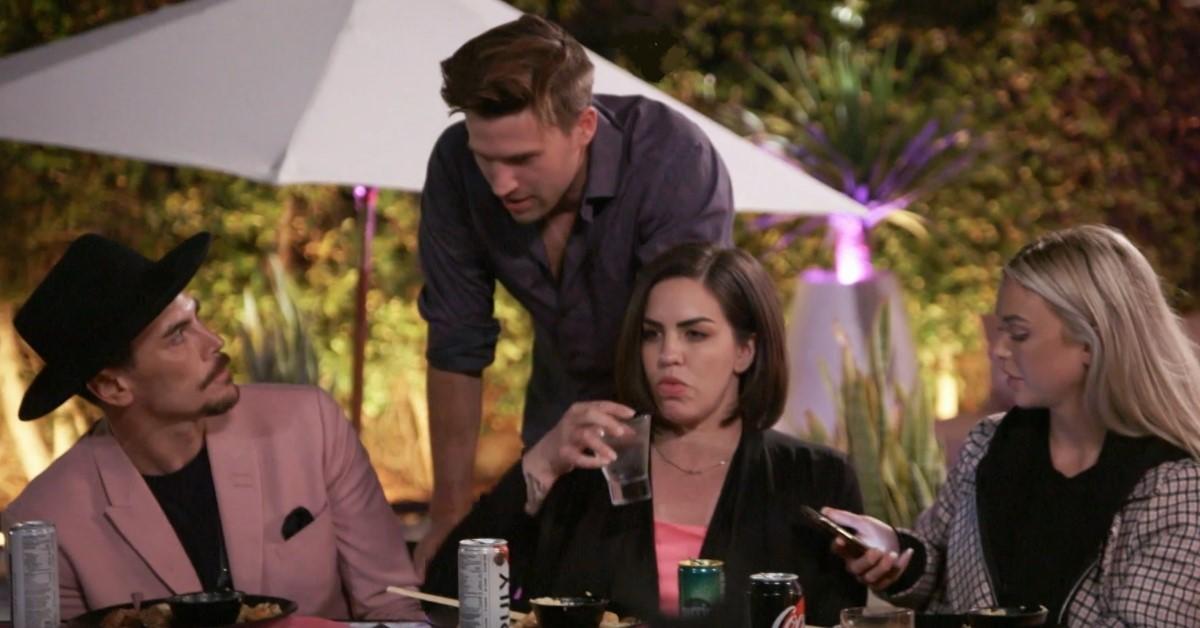 Who recently broke up on 'Vanderpump Rules'?
Much of the drama this season has stemmed from the Toms' new business venture, a new bar named Schwartz and Sandy's. The drama has gotten so out of control that Tom and Tom, practically a couple in their own right, have decided to break up temporarily.
Article continues below advertisement
Throughout Season 9, Katie has frequently inserted herself with the best of intentions. She's given her thoughts on the name of the bar (spoiler alert: she hates it), has offered to help plan and execute, and has asked Sandoval to listen to her husband's ideas. But Sandoval has made it clear that this is his project with Schwartz — he doesn't want Katie's input regarding the bar.
The two have been at each other's throats all season long, and poor Schwartz has been stuck in the middle. Often trying to play the peacekeeper by not pissing anyone off, he doesn't particularly defend either side. Unfortunately, his attempts to appease don't make the problem any better. In fact, it's only creating bigger issues for him, both at home and at work.
Article continues below advertisement
During Season 9, Episode 11, Sandoval sits down for a conversation with Katie, and things quickly turn into a screaming match. After claiming that his work has brought "at least" $20,000 into Schwartz and Katie's household, Katie reacts with fury. "[Schwartz] makes his own money. Do not take credit for what he does." The conversation ends with Katie calling Sandoval egotistical and him doing the same to her.
Article continues below advertisement
Katie then approaches Schwartz and says enough is enough. Sandoval can't be allowed to speak disrespectfully to her again. Schwartz needs to draw a line in the sand.
"I know I have an issue with riding the fence," Schwartz says in his confessional. "But the thing is, they both have valid points sometimes, you know? ... [But] this whole thing has reached a breaking point. Something has gotta give, and it's not gonna be my wife. I'm not gonna choose Sandoval over Katie ever."
After months upon months of the drama, Schwartz finally brings himself to have a serious talk with his best friend. Sitting down over a bottle of their new whiskey, Schwartz says the fighting has been "rough" on his marriage. "It's not been good with me and Katie," he reveals. "She feels like I've betrayed her, I've chosen you over her."
Article continues below advertisement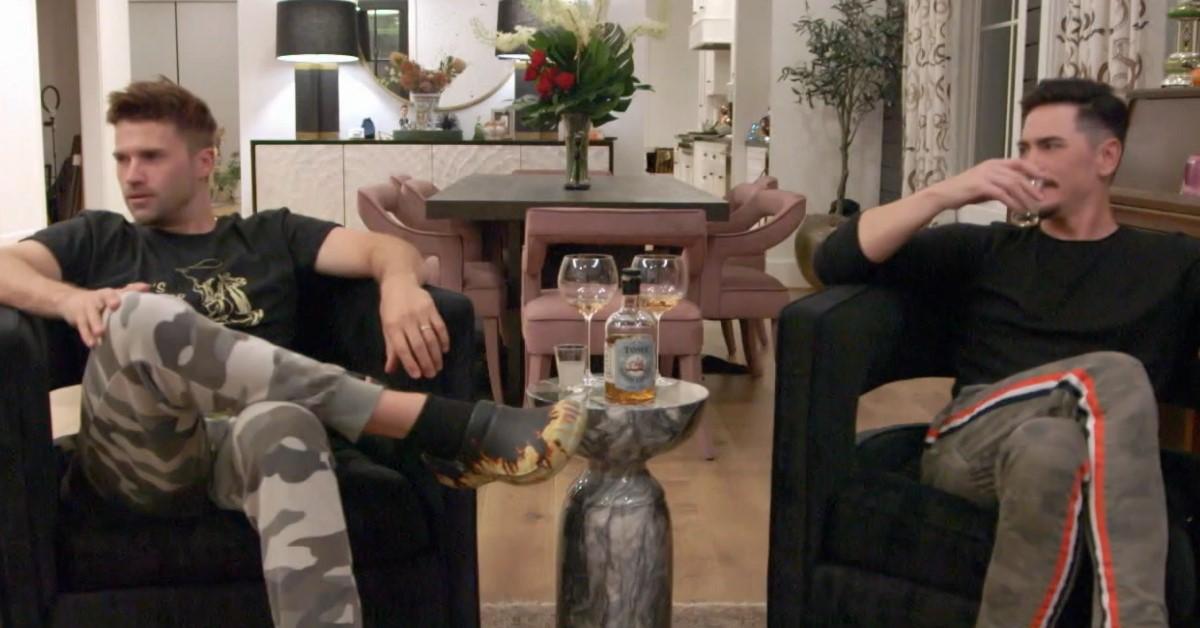 For perhaps the first time ever, we see Schwartz put his foot down with Sandoval, demanding that he respect Katie from here on out. He adds that Katie will show the same respect for Sandoval and has agreed to no longer be involved in the bar.
"I just want to keep my distance from her," Sandoval says, "because I feel like anything I say, anything I do, gets twisted." He continues to say that, for now, he thinks he and Schwartz should keep their non-business-related hangouts to a bare minimum.
Schwartz agrees but he's clearly not happy about it. "It f--king sucks, you know, to be in a strictly business relationship with Sandoval," he says in his confessional. "But I think it's what has to be done."
For a duo that are usually so goofy together, it was actually a pretty sad scene to watch. As major fans of the TomTom bromance, we can only hope that, with time, all of these relationships can be repaired.
Vanderpump Rules airs on Tuesdays at 9 p.m. EST on Bravo.