Who Did DaBaby Shoot? The 911 Transcript Has Been Released
Fans of DaBaby — born Jonathan Lyndale Kirk — are aware that the rapper makes no apologies for protecting himself and his loved ones. The 30-year-old has made headlines for fatally shooting a man in a Huntersville, N.C. Walmart in November 2018 and recently got into a tussle with rapper Brandon Bills in a California bowling alley in February 2022. Now, the rapper has made headlines yet again after a shooting took place on his Troutman property.
Article continues below advertisement
As expected, social media has had a lot to say in regards to the shooting. Additionally, fans have questions surrounding the incident and are inquiring whether DaBaby himself was the triggerman. So, what exactly went down? Get comfortable as we give you the full scoop.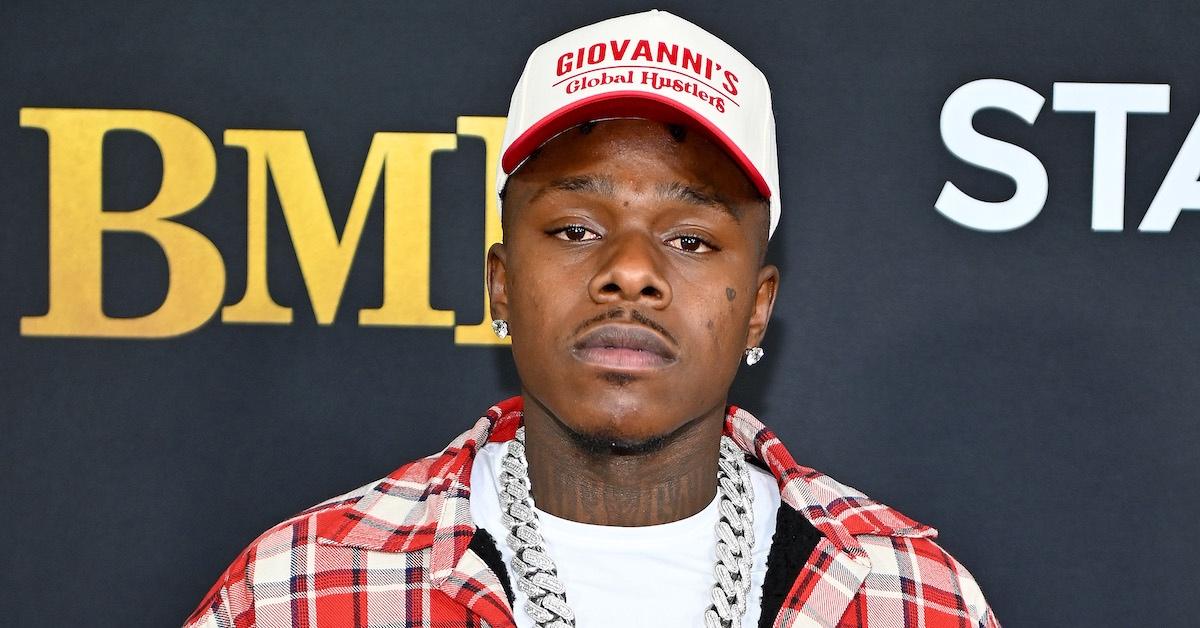 Article continues below advertisement
Reports state that a shooting took place outside of DaBaby's home on the evening of April 13, 2022.
According to WSOC-TV, DaBaby was at his residence along with a second person when the shooting took place. Law enforcement tells the outlet that a third person on the property was shot on the football field outside DaBaby's mansion. The victim's identity has yet to be released, but the authorities share that they're being treated at a Charlotte hospital.
Article continues below advertisement
Police officers also made it a point to not reveal who the shooter was, but after the 911 call transcript was released, people assumed DaBaby may have been the one to pull the trigger, as the caller shared that the individual was shot for trespassing on the property.
"I shot him in his leg," the man told the 911 dispatcher.
"OK. And why did you do that?" the dispatcher asked.
"He's trespassing on my property," the man told the dispatcher. "[Inaudible] about my name. I don't know what he's here for. What he's here to take. What he's here to do. He's neutralized until you guys get here."
Article continues below advertisement
DaBaby eventually took to social media to confirm that he was indeed the person who pulled the trigger. He said in an Instagram post that he had deliberately chosen not to kill the alleged trespasser. "Buddy ain't deserve to go, I step righteously," DaBaby wrote in his caption. "Heal up and live my boy! Just don't bring ya a-- back."
Article continues below advertisement
The identity of the person who was shot has not been revealed, but reports state that they were not an invited guest or resident. Authorities reportedly believe that the individual gained access to the property by hopping the fence. Officers went on to share that a gun was seized from the home.
Article continues below advertisement
Additionally, investigators say that there are several "no trespassing" signs around the property.
"There's a significantly tall concrete wall surrounded by, on the other side, a high chain link fence," Chief Josh Watson said. "It's like any other property owner, he's entitled to his rights to secure their property and make sure nobody comes in."
Article continues below advertisement
There is no word on whether any charges will be filed against DaBaby.
Although there the "SKAT" MC has apparently confirmed that he was the shooter, fans are hoping that no charges will be filed against him. However, officers share that the investigation is ongoing.
Article continues below advertisement
Given the the situation, we believe that the rapper will be able to walk away without any legal repercussions. However, only time and a thorough investigation will tell.