Who From Season 34 of 'The Amazing Race' Got COVID-19? Here's What We Know
'The Amazing Race' is in full swing for Season 34 after a pit stop in Season 33. Unfortunately, COVID has infected someone on the show. Who tested positive?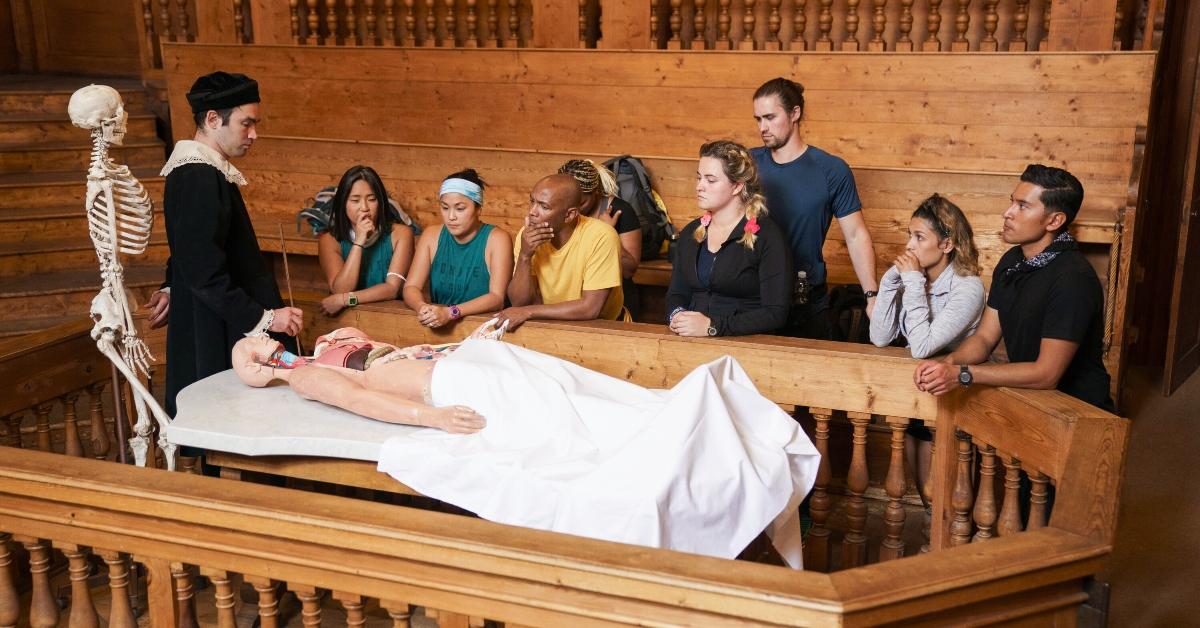 Spoiler alert: This article contains spoilers for Season 34, Episode 6 of The Amazing Race.
UPDATE: In the first few minutes of Episode 6, viewers learn that childhood sweethearts Abby Garrett and Will Freeman are the ones who will be leaving the race due to a positive COVID-19 test. Host Phil Keoghan conducts a video call with them to break the news, and while they're understandably disappointed, Abby clearly hasn't lost her positive outlook.
"Amazing Race is kind of rolling with the punches and unfortunately, this is one of the punches," she says. "It's definitely heartbreaking, but we've loved every single minute of it. It has been everything I dreamed."
Judging by Abby's recent Instagram posts, she and Will are currently back home in Boston. While we're bummed not to watch them go further in the race, we're glad that they seem to be doing well!
Read on for our speculation following last week's episode.
Article continues below advertisement
ORIGINAL ARTICLE: In February 2020, The Amazing Race host Phil Keoghan had to deliver the tough news that production of Season 33 would be shut down due to the COVID-19 pandemic. No one could have possibly predicted that said shut down would last for nearly 20 months. Because the premise of The Amazing Race involves literally traveling the world, cast and crew would have been more vulnerable than people working on other shows that were more contained.
In order to safely resume filming of Season 33, the series had to make some creative updates to the way things were run. Because of that, Season 33 was able to pick back up in September 2021 without any issues. Unfortunately, the same cannot be said for Season 34. Nearly halfway through the competition, we find out that someone's tested positive for COVID-19. Who was it? Here's what we know.
Article continues below advertisement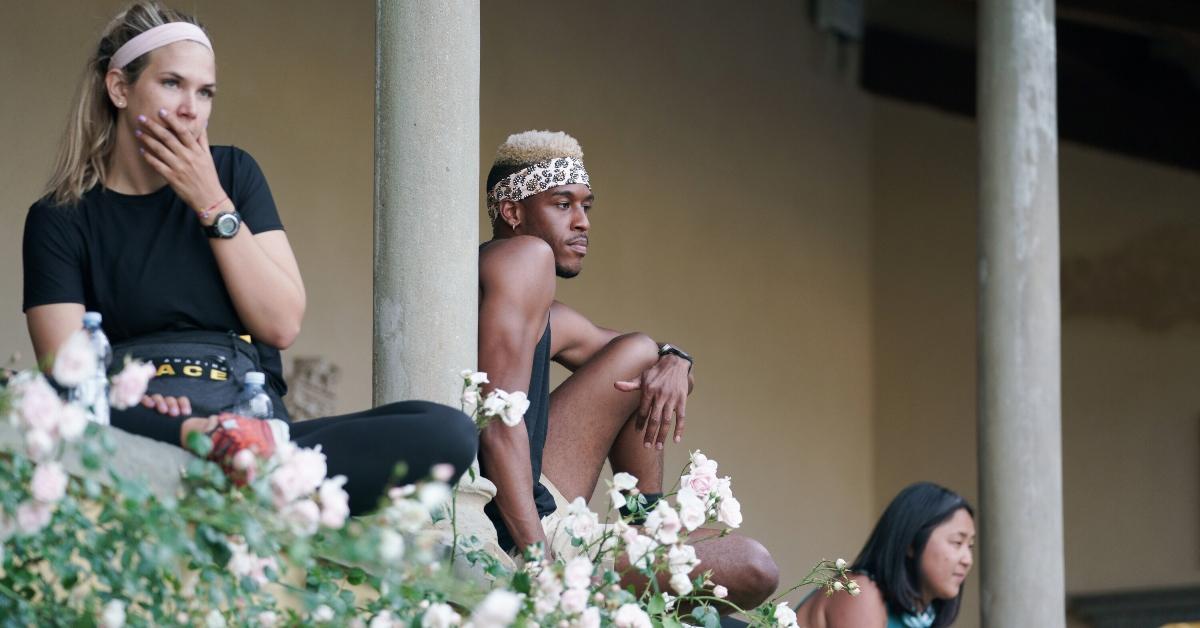 Who got COVID-19 on Season 34 of 'The Amazing Race'?
In a preview for Episode 6, Phil is seen making a pretty tense phone call. As of this writing, we don't know who's on the other end, but we do know Phil is delivering some upsetting news. "Unfortunately, we have received a positive COVID test from you," Phil relays to the mysterious person on the call.
Sadly, we'll have to wait until the Oct. 26 episode to find out for sure who tested positive, but for now, we can make a few guesses.
Article continues below advertisement
We took a look at all the Instagram accounts for the remaining contestants to see if anyone posted an update about their health. Honestly, we didn't think we'd find anything because producers tend to stay on top of the contestants' social media profiles to ensure spoilers don't make their way onto the internet. Just as we suspected, no one said a word.
Now, all that's left is some deductive reasoning.
Two teams are absent from the Episode 6 promo. Could one of them have tested positive?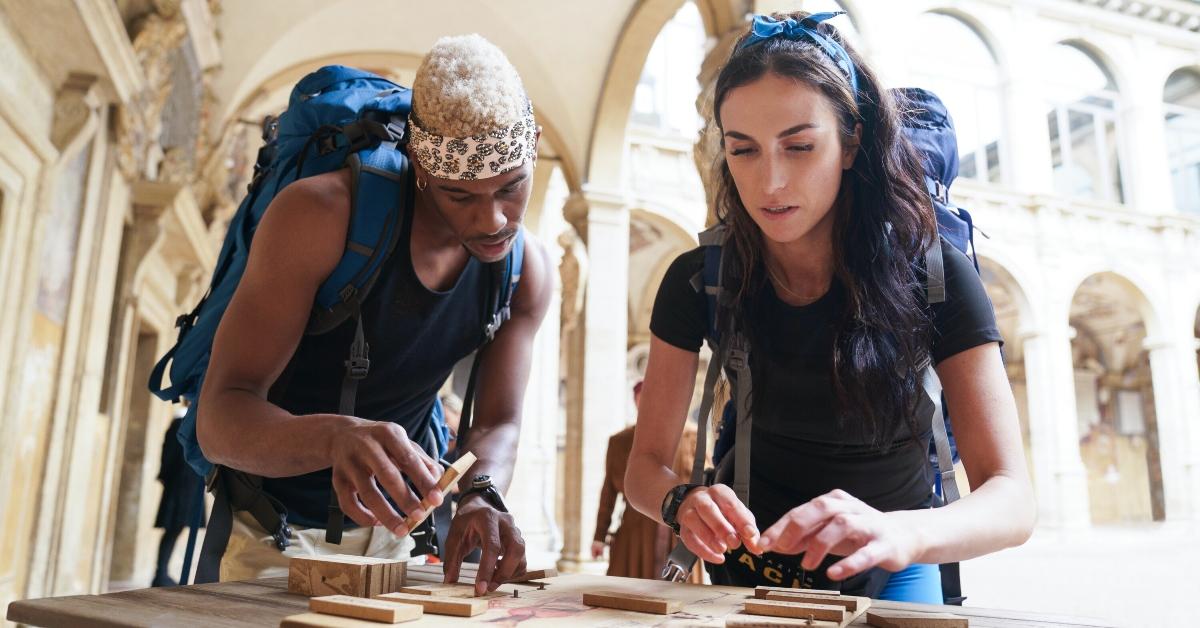 Only two teams were absent from the Episode 6 promo, which could be a clue... or a red herring. Former Rams cheerleaders Mattie Lynch and Quinton Peron, as well as high school sweethearts Abby Garrett and Will Freeman, did not make an appearance. We're not going to place any bets on who from these two teams could have contracted COVID-19, because it's a serious virus. However, we do think the producers chose to leave two teams out in order to keep us guessing. More will be revealed in Episode 6!
Article continues below advertisement
'The Amazing Race' made several changes due to the COVID-19 pandemic.
According to CNN, "it took more than a year and a half for the show's producers and the network, CBS, to make safety protocols and arrangements to finish what they started in the face of unprecedented circumstances." Host Phil Keoghan opened up about the numerous changes made to the show in order to create as safe of an environment as possible.
One major change was the use of a chartered plane for the contestants and crew to minimize exposure. Phil told Entertainment Weekly this was something the show had discussed previously, but now was a necessity. "For years, we've all been talking about wouldn't it be great if we didn't have to line up in airports and wouldn't it be great if we didn't have to go through all these crazy security procedures," he said.
Article continues below advertisement
Gone were the dramatic sprints through airport to get to a flight, but in their place were teams boarding the chartered plane with absolutely no knowledge of where they were headed. The Season 33 course was also updated to focus on areas with as little COVID-19 infection as possible. In these new locations, interactions with the locals also looked different than in previous seasons.
Obviously, there were no handshakes or hugs — and most, if not all, of the challenges were outside. Adapting and thriving are what make The Amazing Race so special. They were able to pivot to accommodate the world at the time, while still creating an incredible show. That's pretty darn amazing.
The Amazing Race airs on Wednesdays at 10 p.m. ET on CBS.