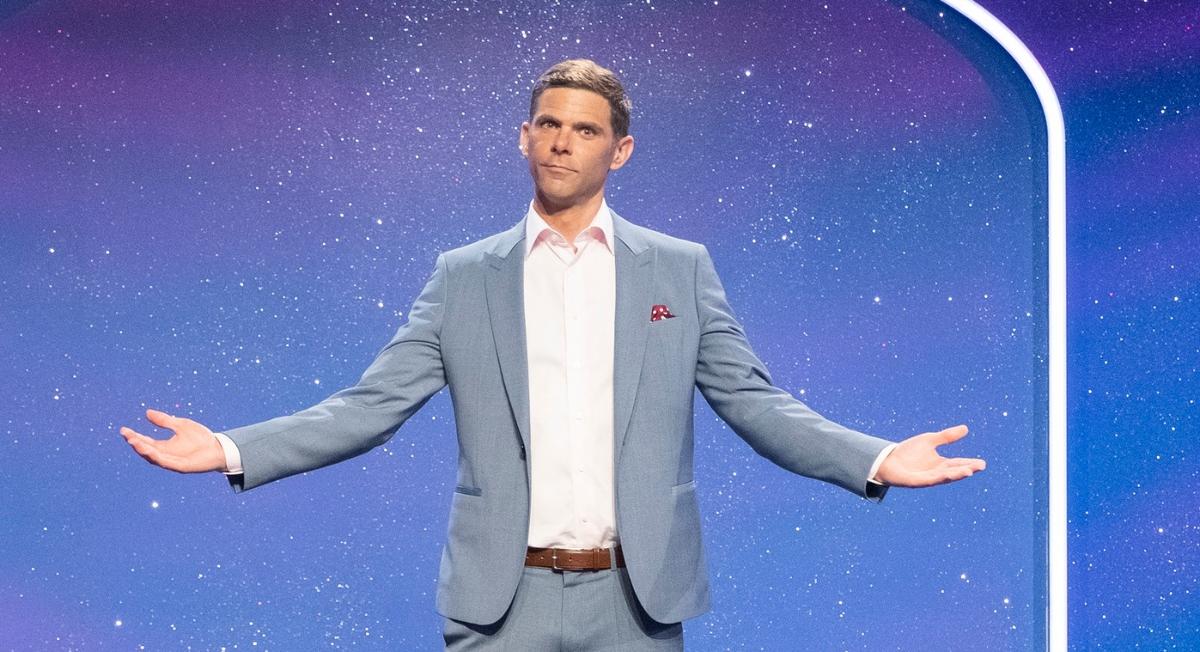 The Host of Netflix's New Show 'Is It Cake?' Is Really Making an Impression on Us — Who Is He?
Netflix's new food show 'Is It Cake?' is built entirely around lies and deception, and we absolutely love it! So, who hosts a show like this?
In a world riddled with fraud-filled stories like Inventing Anna and The Dropout, isn't it nice to have a baking show that also caters to the deceptive? Netflix's latest food show Is It Cake? is all about making fools of people, in a good way.
Article continues below advertisement
Based on the internet craze of the same name, Is It Cake? invites a slew of talented bakers to create cakes that look like everyday objects. What kind of sneaky person hosts a show like this? Let's meet the Is It Cake? host, if that is his real job.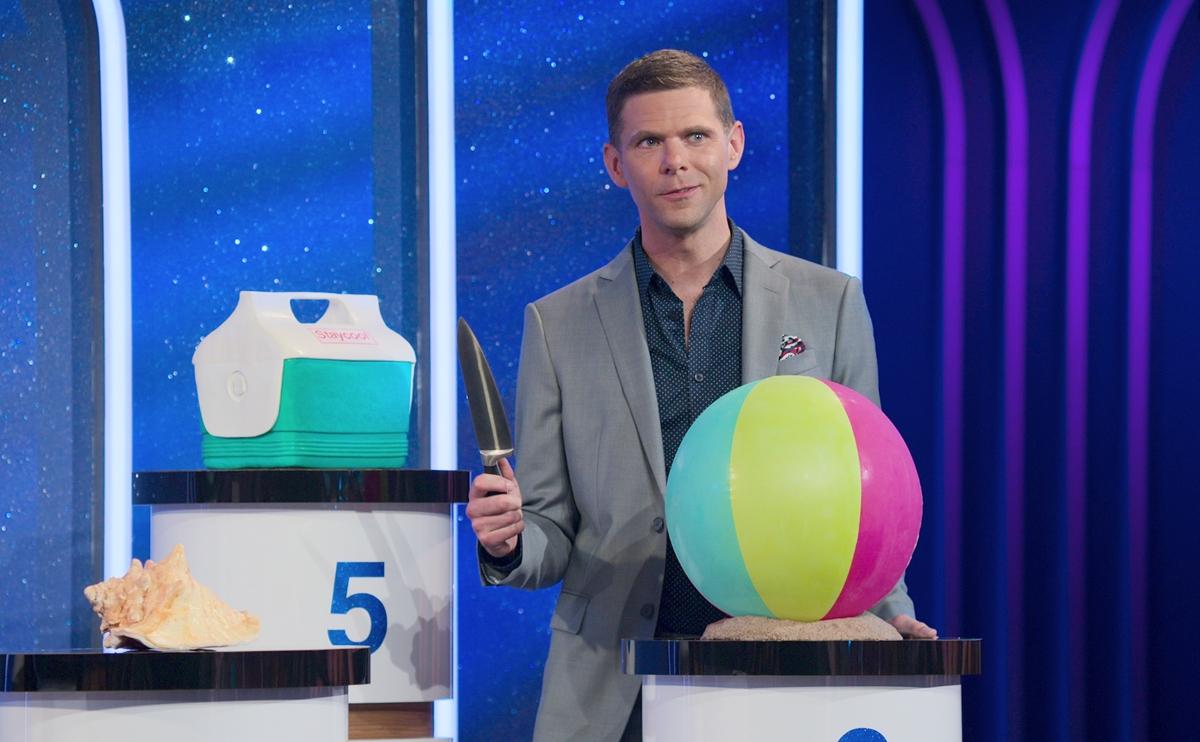 Article continues below advertisement
Who is the host of Netflix's 'Is It Cake?'?
There's only one person who can host a show that is basically cakes doing impressions of other things, and it's a master comic/impressionist. Current Saturday Night Live writer and cast member Mikey Day is guiding the bakers and celebrity judges through the wacky delicious world of not trusting our own eyes.
Some of Mikey's best SNL impressions include but are not limited to Steve Bannon (dressed as the Grim Reaper), Twitter founder Jack Dorsey, Pee-Wee Herman, and Elon Musk. He also wrote the "Haunted Elevator" sketch along with Bobby Moynihan and Streeter Seidell. Of course, the sketch is more widely known by its star, Tom Hanks, who played David S. Pumpkins. Any questions?
Article continues below advertisement
Streeter and Mikey were behind the latest installment in the Home Alone franchise, Home Sweet Home Alone, which starred Ellie Kemper (Unbreakable Kimmy Schmidt) and Rob Delaney (Catastrophe).
Why host a cake show?
In an interview with Delish, Mikey was asked about his interest in a cake show. He said, "I mean, everyone likes cake! I was alerted to this internet fad when I saw some video of someone cutting into a 'puppy.'" He went on to say the experience of watching that was "unnerving, but weirdly fascinating." After hearing more about the show from Netflix, he thought it sounded fun.
Article continues below advertisement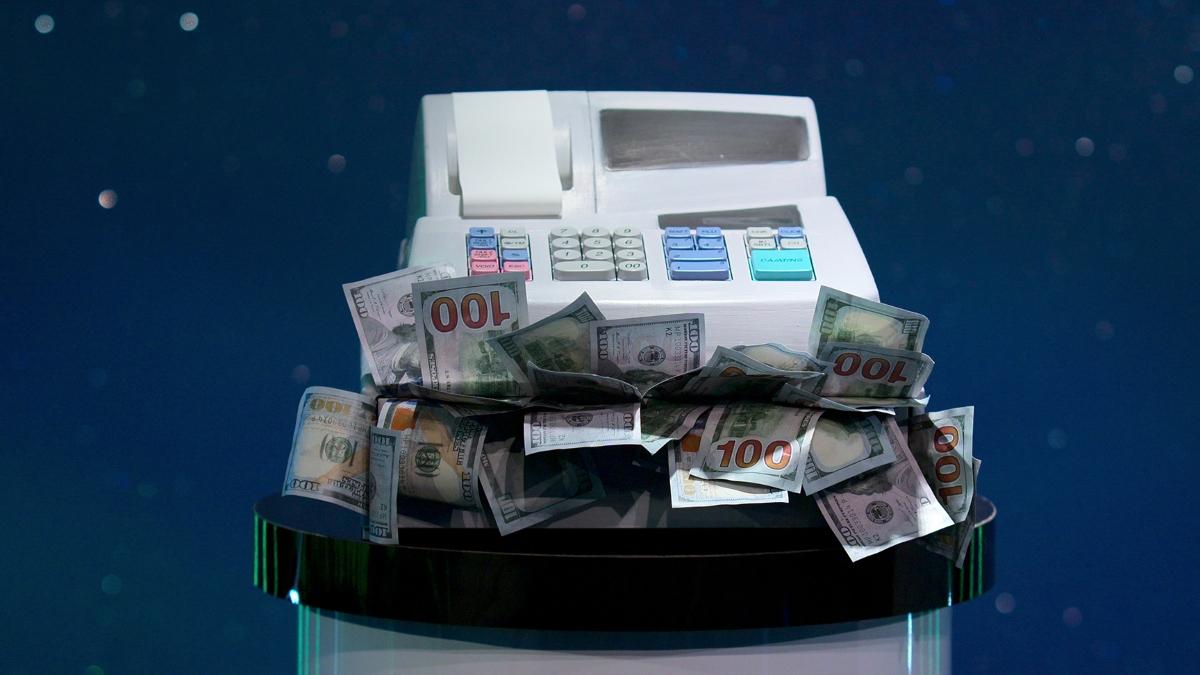 Mikey was also attracted to a "play-at-home" component that you normally don't get with shows like this. As the audience, you too get to decide if the item in question is a cake. As with any newbie entering a universe for the first time, Mikey picked up a lot about baking cakes that he previously didn't know.
Article continues below advertisement
"I learned what fondant was, which is a huge tool in their tool bags. Modeling chocolate is something I learned about, which is basically baker's clay." Sounds like Mikey doesn't watch The Great British Bake Off.
The question on everyone's mind regarding a show like this is a variation of something falsely attributed to Marie Antoinette. Did they let Mikey eat cake? Yes, he did eat cake, and apparently, he ate a lot of it. "It's beyond impressive to me that it can also taste good. That's a question I get a lot from friends. They say, 'But does it taste like glue?' I'm like, 'No, it's real cake and it tastes good,'" he said.
Of course, we have to know if Mikey has a favorite flavor. "I'm classic. I just like a good old, like, white cake with chocolate frosting. Or yellow cake. As you can see. I'm so knowledgeable on flavors and names. Oh, and funfetti cake!" he shared.
Sounds like this show is really gonna put the fun in funfetti, and we can't wait to watch.
Is It Cake? is available to stream on Netflix on Friday, March 18.