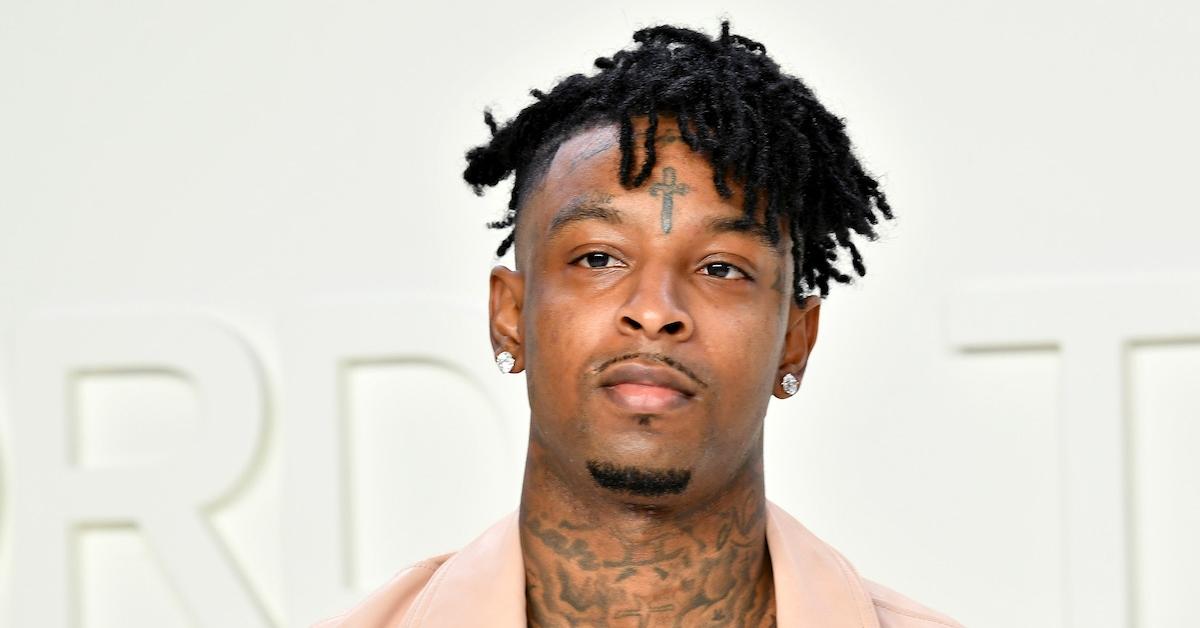 Who Is 21 Savage's Wife? The Rapper's Main Squeeze Is a Beauty Entrepreneur
Who is 21 Savage's wife? Fans believe that the rapper has rekindled his relationship with his spouse after being spotted out and about.
It has becoming more common for celebrities to maintain a strict level of privacy. All it takes is for one photo, video, or post about your private life to become a headline.
That said, many celebrities have decided to keep their personal lives — especially in the romance department — on a need-to-know basis. And of course, rapper 21 Savage (real name: Sheyaa Bin Abraham-Joseph) is a prime example.
Article continues below advertisement
Over the years, there has been tons of chatter about 21 Savage being in a relationship with fellow rapper, Latto. And while both parties have denied the rumors, fans are convinced they're an item.
Interestingly, the chatter has gone into overdrive since 21 Savage is a married man.
So, who is 21 Savage's wife?
Here's the 4-1-1.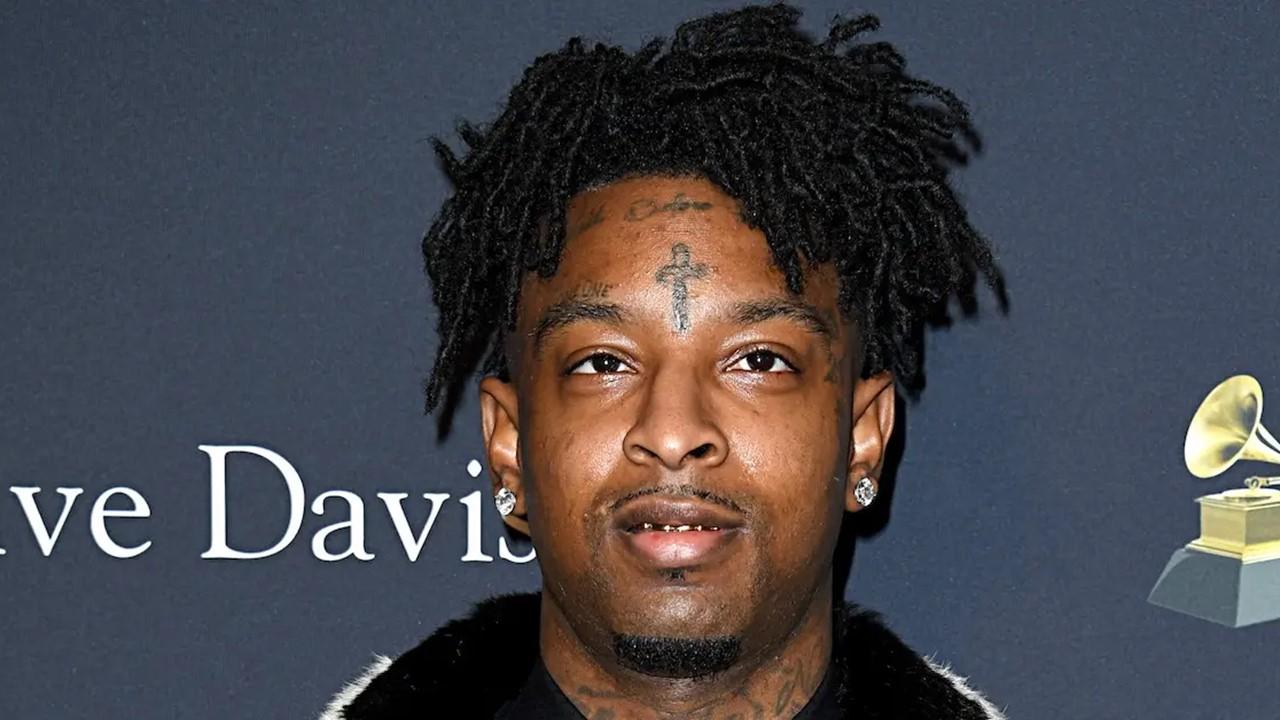 Article continues below advertisement
Who is 21 Savage's wife? Let's meet Keyanna Joseph.
Although 21 Savage has done a great job keeping his family out of the spotlight, it appears that the identity of his wife, Keyanna Joseph, has been revealed.
Basic information about Keyanna remains to be unknown, but her Instagram account has been found. And while her profile is private, it does share that Keyanna works in the beauty industry as the owner of a beauty company named, Beauty By Nukee.
Article continues below advertisement
Per the business page, Beauty By Nukee offers a range of cosmetics and skincare products.
Interestingly, folks were able to find the page thanks to Keyanna sharing a post via Instagram Stories.
In a photo shared by the blog site It'sOnSite, it appears that Keyanna and the "Spin Bout U" MC were out on a date during the week of May 15, 2023.
The photo shows her drink at a restaurant while the rapper's phone was apparently in plain sight with text that reads, "Date night," with heart emojis.
Eagle-eyed fans connected the dots of 21 Savage being pictured with the same phone case, which means that the pair were indeed enjoying a night out together.
Article continues below advertisement
Of course, social media is currently having a field day since the word on the street is that 21 Savage and Latto have been secretly dating for some time. And now, it's believed that they may have called their "relationship" quits.
"This is why I don't mess with baby daddies ... and definitely not husbands!" one person commented.
"Ain't nothing cute about being the other woman," another person shared.
Article continues below advertisement
It's currently unknown when the MC and the beauty boss started their relationship and jumped the broom. However, 21 Savage did appear on the Big Facts podcast in October 2020, where he talked about his relationship status.
"I'm happily in love. I got a family. I'm good," 21 Savage told to the hosts after being asked about writing songs about his former flame Amber Rose.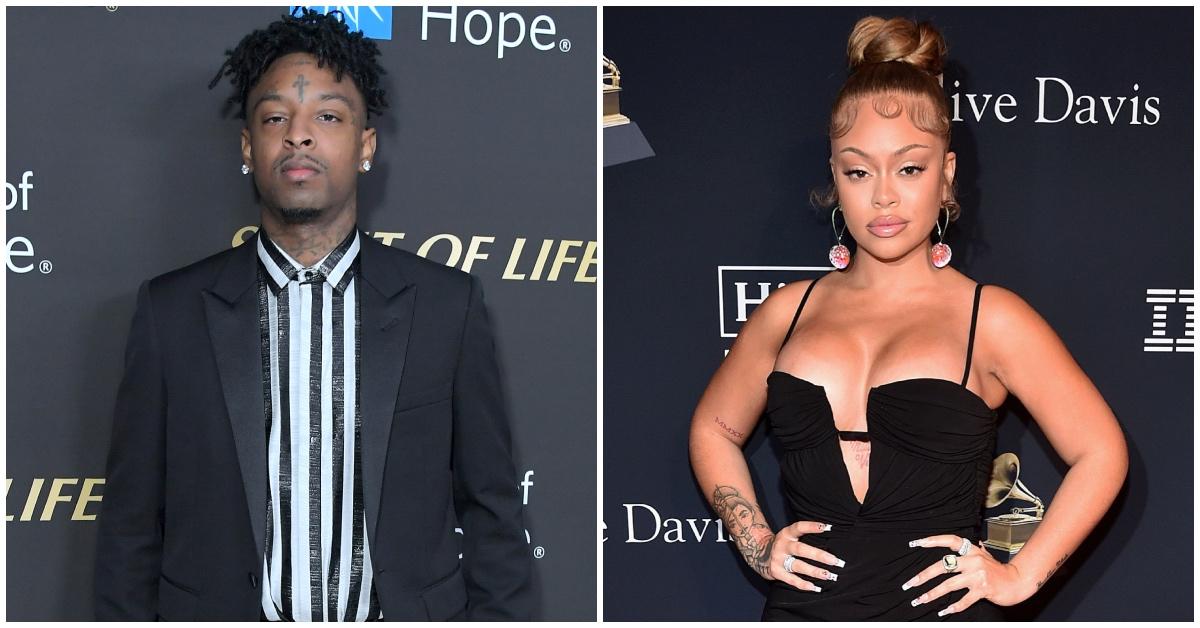 Article continues below advertisement
21 Savage and Latto have both denied being in a relationship, but Latto's behavior suggests otherwise.
Whew, chile! Since December 2020, rumors have surfaced that 21 Savage and Latto have been an item.
Although both parties have denied being together, folks believe that they're simply lying in an attempt to keep the public out of their business.
Interestingly, Latto posted vacation photos in April 2021 on social media and fans swore up and down that 21 Savage was the photographer. Apparently, the shadow of the photographer — particularly the hair — emulated 21 Savage.
Not to mention, Latto captioned the photo, "He loves it here," which further pushed the narrative of a secret coupledom.
Article continues below advertisement
The same year, 21 Savage also posted and deleted a photo of Latto on his Instagram Story that read, "No makeup, damn you fine. It's only one way I can come about you twin," he wrote with heart eyes and the crying laugh face emoji, per MadameNoire.
Article continues below advertisement
Also, 21 Savage has attended quite a few birthday celebrations for Latto and vice versa.
However, the proof in the pudding was when blog site Say Cheese shared a photo of Latto donning an ear tattoo that reads, "Sheyaa," was shared on social media. "Sheyaa" is 21 Savage's government name. Even then, Latto still refused to confirm the romance.
Given that 21 Savage was on a date with Keyanna, it does point to the possibility that he and Latto might have gone their separate ways. However, we'll never know for sure since both parties continue to deny having a relationship in the first place.