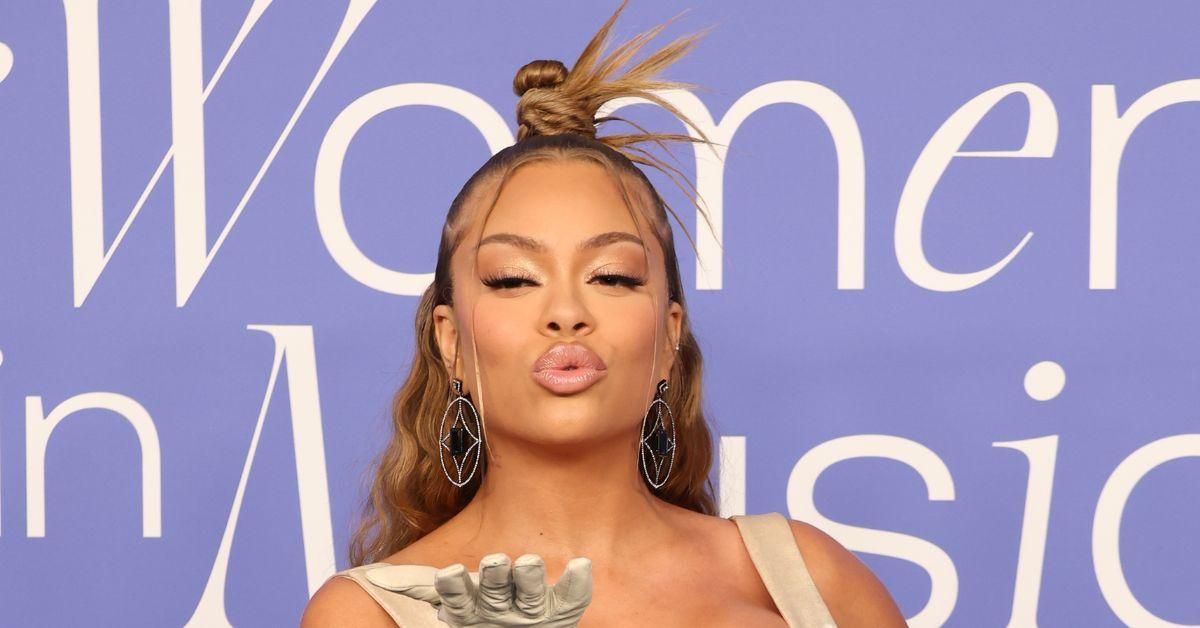 Latto Isn't Dating a Fellow Rapper, but the Internet Says Her Mystery BF Is a Married Man
Latto is one of the rap industry's newest darlings, with hits like "Lottery" and "Big Energy." Fans don't know who Latto is dating, but have theories.
Alyssa Michelle Stephens, better known as "Big Latto" or simply "Latto," has proven she's more than a one-hit-wonder. Since Jermaine Dupri discovered the 24-year-old rapper in 2016 on his Lifetime music competition The Rap Game, Latto has changed her name and has released two studio albums — "Queen of da Souf" in 2020 and "777" in 2022.
Article continues below advertisement
Latto's rap skills aren't the only thing keeping fans intrigued and waiting to see what she'll do next. Her sultry style, elaborate music videos, and hot takes on men and relationships have been a significant part of her brand. However, does the "Sleep Sleep" artist have anyone to cuddle with when she isn't onstage? Here's the tea on who Latto is dating.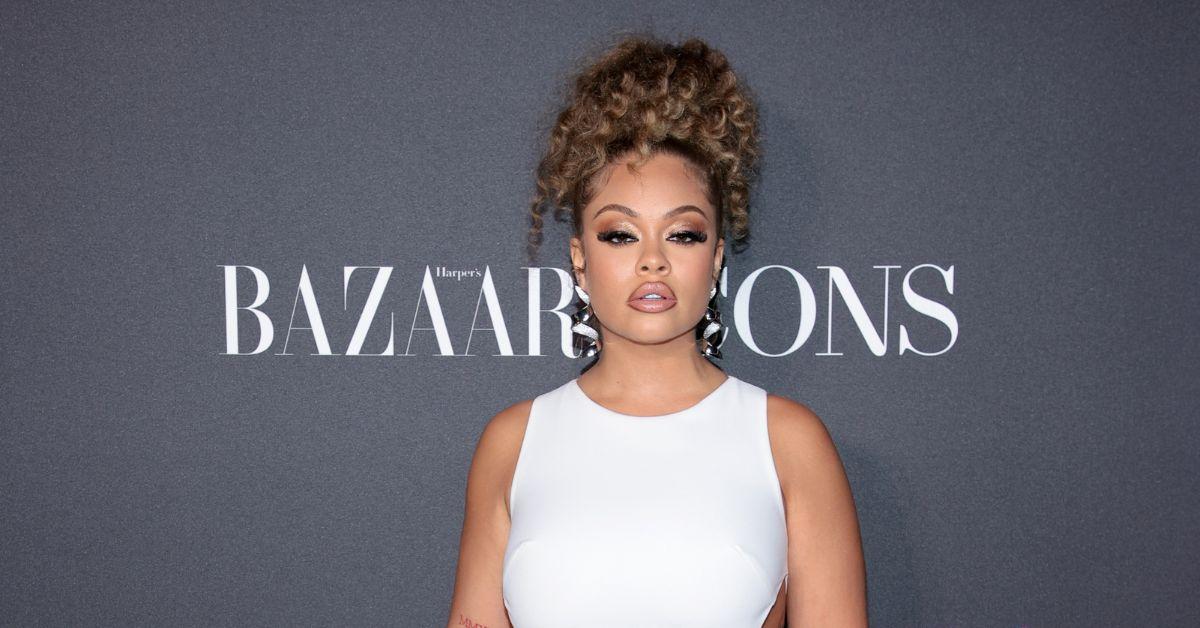 Article continues below advertisement
Latto's dating history reportedly involves 21 Savage and a mystery married man.
While Latto has several songs calling out men who practice misogynistic and bullying methods ("Pussy" being one of our faves), the Columbus, Ohio native doesn't share her suitors with her fans. Latto's dating history has been pretty private since she came out, though the artist received relationship rumors involving her and other rappers.
One of Latto's ongoing romantic links has been with 21 Savage. The musicians have been a rumored couple since 2020 and collaborated on their 2022 song and music video, "Wheelie." Latto further ignited the dating rumors in February 2023 when she posted a photo of a tattoo behind her ear of the word "Sheyaa." Eagle-eyed 21 Savage fans noted that the Sheyaa is 21's birth name — Sheyaa Bin Abarham-Joseph.
Article continues below advertisement
Latto never addressed the meaning behind the ear tattoo. However, when fans discussed the couple again after Latto posted a TikTok of her cooking soul food on a Sunday, she replied to commenters who assumed she was making 21 a plate.
"No, I've said I'm not plenty of times," Latto said after a user asked if she ever confirmed dating the "Creepin" rapper.
Article continues below advertisement
Although Latto denied dating her industry peer, social media commenters said her real boyfriend is even less available. On Twitter, several users have accused the "Another Nasty Song" artist of secretly dating a married man. While Latto has never said if there's any truth to the rumors, the rapper has dished about her mystery boyfriend before.
Article continues below advertisement
Latto said she's in a "real relationship" with her rumored married man and pays "no bills."
Anyone who follows Latto on her socials has witnessed her talk about her relationship. Although she never names her mystery boyfriend, the rapper often credits him for taking care of any want and need she has. In February 2023, Latto shared with Hot 97 that her man showers her with financial gestures, including footing her bills and keeping her in luxury items.
Article continues below advertisement
"I got the 'Vette, I got the Lambs, I go the Birkins," she declared in February 2023. "I don't pay no bills."
"If he comin' like that, then, yeah, that's how it's supposed to be," Latto continued. "If he is coming right, then he is coming right."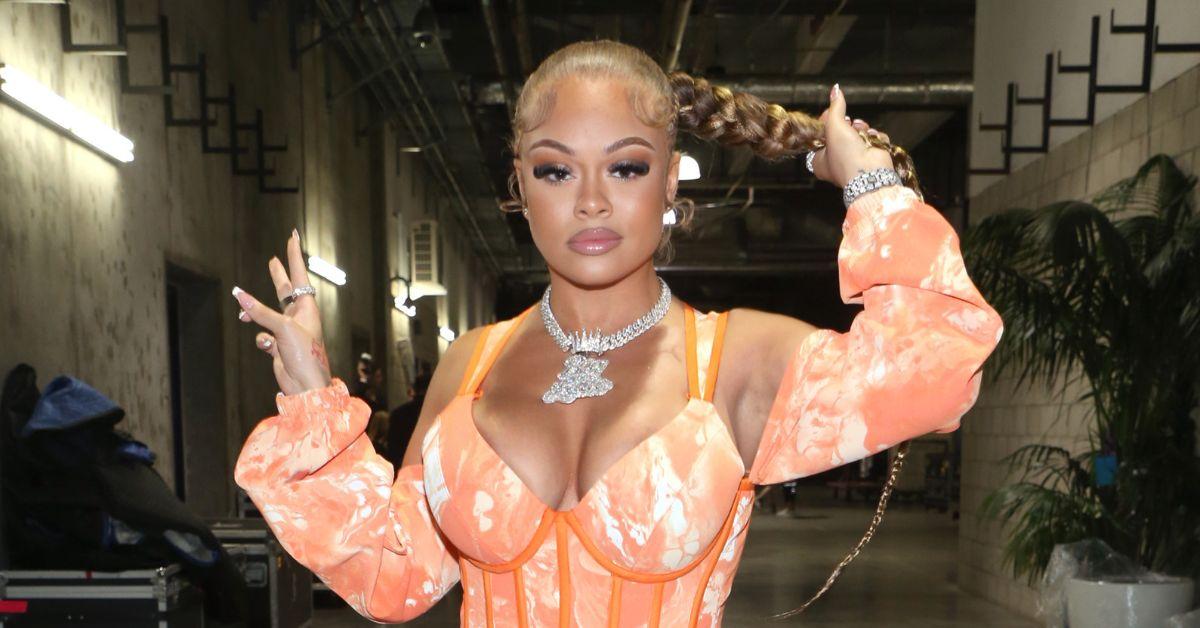 Article continues below advertisement
The young rapper also said on Hot 97 that she keeps her relationship under wraps to avoid the world discussing it on social media. However, she confirmed the relationship is very "real," though it isn't clear if he's really married.
"I'm smooth with it, ain't I?" Latto said of keeping her relationship private. "This is gon' sound so cliché, but it's the truth — Everything in my life gets picked apart by social media, and I've gotta hear everybody's two cents and opinions on something that has nothing to do with them."
She added: "I'm in a real relationship, not like a PR stunt, so I just want to protect it, that's all."
Hopefully, Latto will be more open about her dating life as she and her man's relationship grows!