Let's Get to Know Atiana De La Hoya — Travis Barker's Stepdaughter
Atiana De La Hoya is Travis Barker's stepdaughter. She's the daughter of Oscar De La Hoya and Shanna Moakler. Let's get to know her better.
Boxing legend Oscar De La Hoya is addressing rumors that Travis Barker raised his daughter, Atiana De La Hoya. Oscar responded to a fan question on Instagram and suggested that things are good between him and the Blink 182 drummer. "How do you feel about Travis claiming he raised your daughter?" the fan asked (via Page Six). To which Oscar responded, "I have nothing but respect for my man @travisbarker."
Article continues below advertisement
Oscar shares Atiana with his ex-fiancée, Shanna Moakler. According to Us Weekly, the two began dating in 1997. A year later, the pair got engaged, and they welcomed their daughter, Atiana, shortly after. However, their romance was brief, as the pair split in 2000. Following her time with the championship fighter, Shanna began dating Travis. Who is Atiana to Travis Barker? We'll break down their relationship.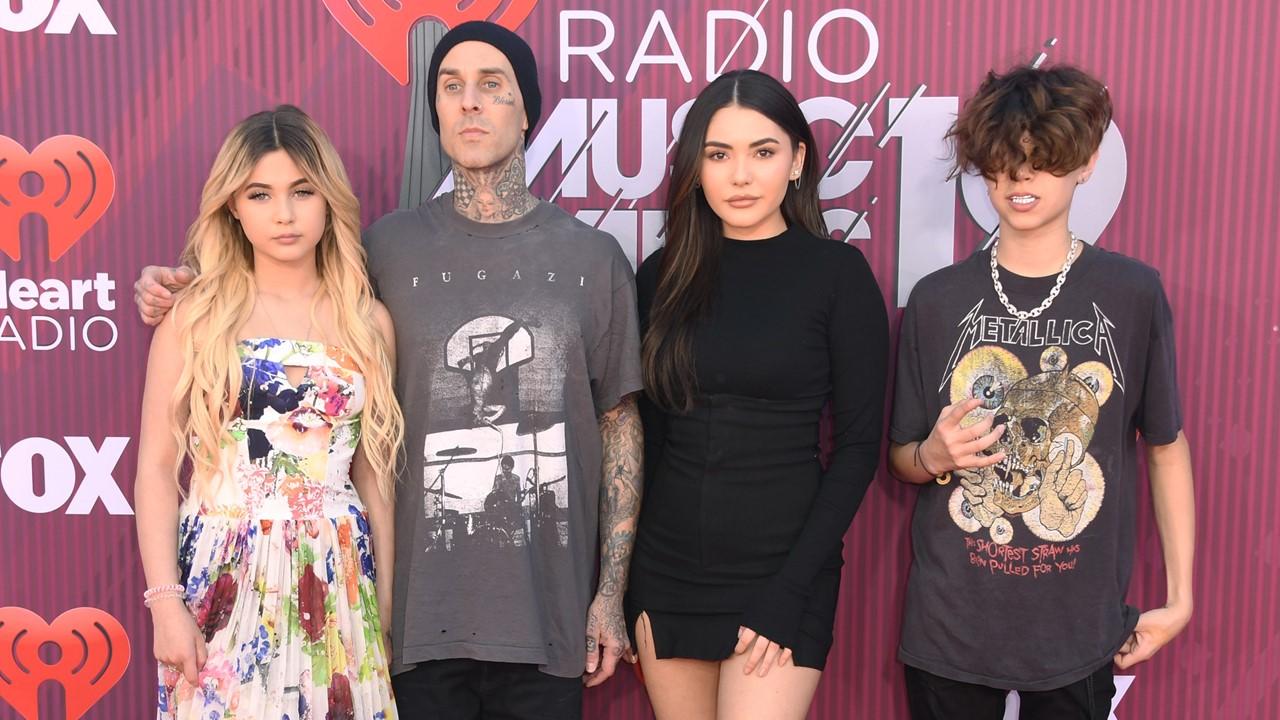 Article continues below advertisement
During their time together, Shanna and Travis had two children of their own, Landon Barker and Alabama Baker. Travis and Shanna are no longer together, but he has maintained a relationship with his stepdaughter, Atiana.
While some may have caught a glimpse of Atiana when she appeared on an episode of The Kardashians, there's more to her story than her famous associations.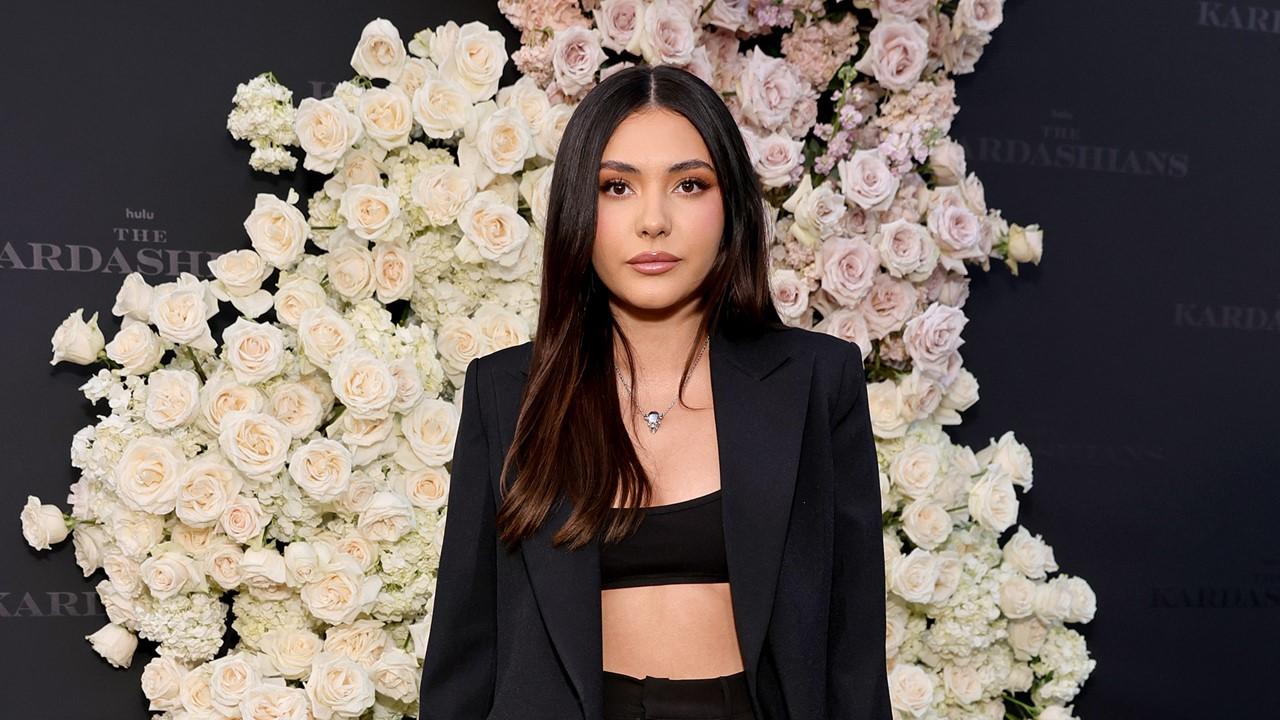 Article continues below advertisement
Atiana De La Hoya is an actor, and her father Oscar is very proud!
In addition to being the daughter of a boxing legend and former pageant queen, Atiana is trying to forge a path of her own. The actor scored her first role as Leila in the independent film, Maya, and has also made appearances alongside her famous stepfather in Meet The Barkers, and The Kardashians. Oscar has since spoken out about his daughter's burgeoning Hollywood career, and explained that he is excited to see her flourish.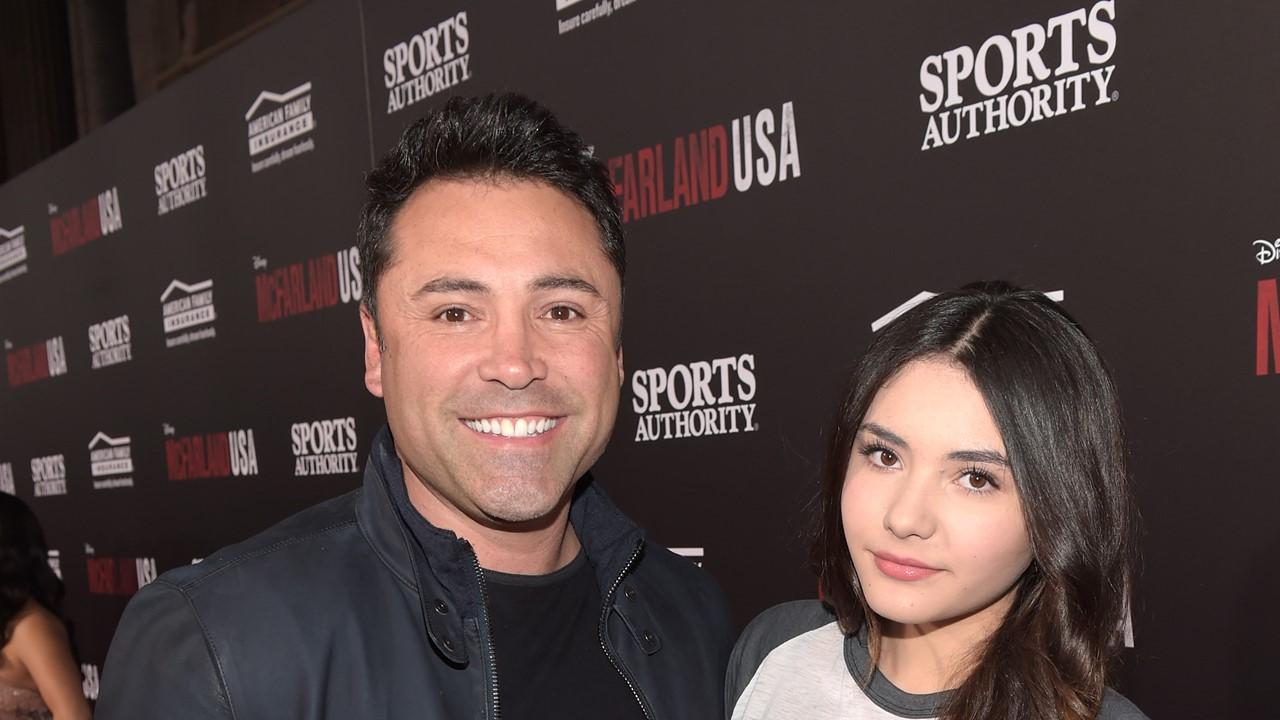 Article continues below advertisement
"I always wished the best for her. That's what a father always wants for his daughter," Oscar told E! News. He went on to exclaim that he was his daughter's "number one fan." In addition to her continued support from her father, Atiana has spent time with Travis and Kourtney Kardashian, and it appears that their families have been peacefully blended.
Travis Barker and Kourtney Kardashian have welcomed Atiana.
Travis has always been loyal to his stepdaughter, Atiana. For her 23rd birthday, the musician took to Instagram to share a tribute to the young actor. "Nobody likes you when you're 23. Happy Birthday, I love you so much @atianadelahoya," Travis wrote alongside a photo of the two. Atiana also makes regular appearances on her stepfather's social media accounts, often posing next to the drummer and her siblings, Alabama and Landon.
Article continues below advertisement
For Atiana's 24th birthday, Kourtney shared a touching note on her Instagram Story. "I pray that all of your birthday dreams come true," the Posh Founder wrote (via Us Weekly). "May you feel special and loved and celebrated on your day." Kourtney further gushed over her love for her new stepdaughter by reportedly sharing an image of the pair from Kourtney and Travis's wedding.