Tyray Is Determined To Find Out the Truth About Carmella on '90 Day Fiancé'
Who is Carmella, Tyray's catfish girlfriend on '90 Day Fiancé: Before the 90 Days'? He isn't ready to give up on her just yet, whoever she is.
TLC's 90 Day Fiancé franchise isn't the MTV show Catfish, but sometimes, for some of its stars, it feels that way. Like Season 6 newbie Tyray from 90 Day Fiancé: Before the 90 Days, who finds out in the season premiere that the woman he has been chatting with online for years, Carmella, is, in fact, a man. This comes as a shock to Tyray, who has invested time, energy, and most importantly, money into his online relationship.
Article continues below advertisement
But since Tyray wants to continue his journey on the show and get to the bottom of this, who is Carmella? One of the producers explains to Tyray that the crew were made aware of the fact that Carmella isn't who they originally said they were. But at this point, Tyray may feel he is already in so deep that he wants to know who he has been talking to, if not an attractive female model.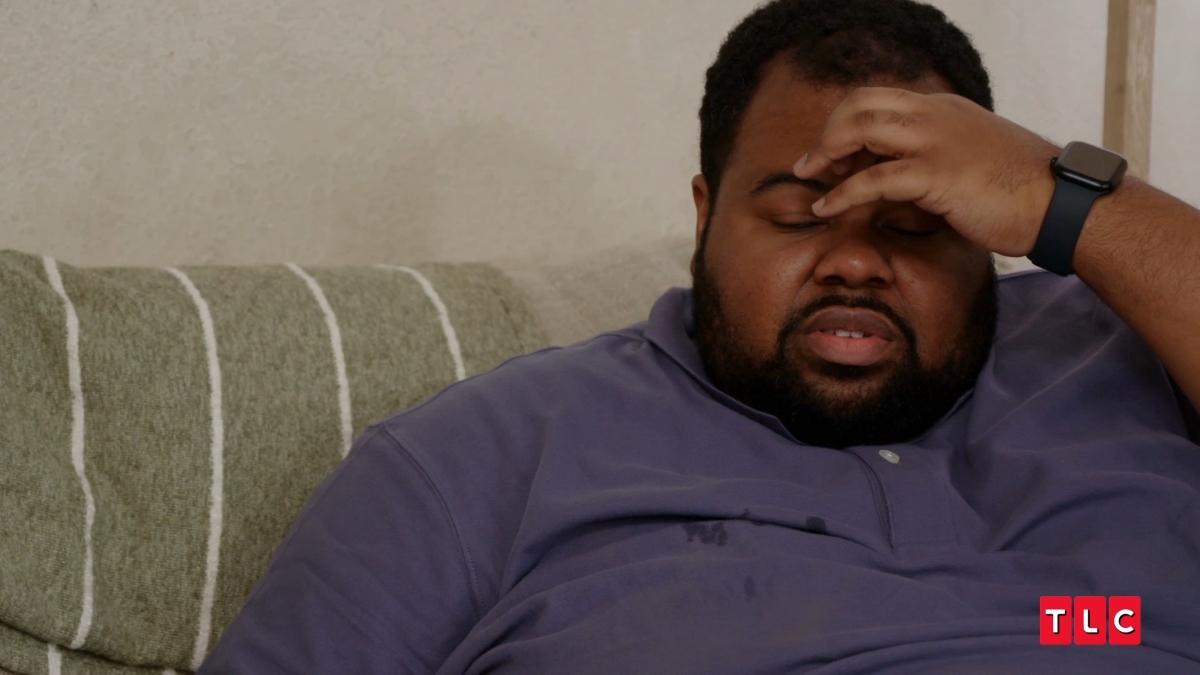 Article continues below advertisement
Who is Carmella on '90 Day Fiancé: Before the 90 Days'?
Tyray learns on the show that Carmella may actually be a man named Christian. When he listens to a recorded call from the producers with the alleged catfish, Tyray hear's a distinct man's voice. The man also has an accent, so it;s possible he is from Barbados, as Tyray originally believed "Carmella" to be.
Tyray does admit to having real feelings for the person behind his online girlfriend's facade. But he also says he's holding out hope that there may be a misunderstanding. Still, from where we're sitting, it doesn't look good for Tyray's relationship with the fake Carmella, whoever they are.
Article continues below advertisement
Tyray decided not to quit filming when he learned his girlfriend is a catfish.
When producers tell Tyray about Carmella at the end of the Season 6 premiere, they give Tyray the option to quit filming. And you can't really blame Tyray if he had chosen to do just that. In a way, his story is over. But even if Carmella isn't a woman he has been dating online, mainly through Snapchat, Tyray wants to know more.
Article continues below advertisement
Tyray's story probably doesn't end with him finding the real "Carmella" and starting a relationship with the person whose photos were used to catfish him. But he wouldn't be the first person in the 90 Day Fiancé franchise to fall victim to a situation like this.
David Murphey from Season 4 of 90 Day Fiancé: Before the 90 Days spent more than $100,000 on his Ukrainian girlfriend Lana, who ended up giving him a false address and, essentially, stringing him along in their faux relationship.
In the end, David gave up on his pursuit of the elusive Lana. And although that was probably the right move for him, let's hope Tyray's journey on the show at least ends with some hope for his future, whether it's with the real Carmella or on his own.
Watch 90 Day Fiancé: Before the 90 Days on Sundays at 8 p.m. EST on TLC.