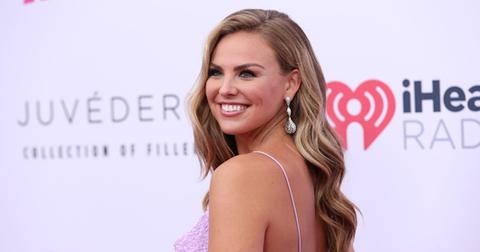 SPOILERS: Hannah B.'s Dating Life After Jed's Cheating Scandal Might Surprise You
By Shannon Raphael

Updated
Bachelorette Hannah Brown has proven that she's a force to be reckoned with. From sending a guy home the first night for having a girlfriend to moving the rose stand when Luke P. wouldn't leave, Hannah was forging her own path to love. Her ultimate choice to pick Jed Wyatt was one that made sense. 
But, when it was revealed that Jed was actually dating someone else right before the show started filming, many wondered (and hoped) if Hannah is dating someone else now. We've got the scoop.
Article continues below advertisement
So who is Hannah Brown dating now? There are multiple rumors about Jed.
When Jed's ex-girlfriend, Haley Stevens, first came forward about seeing him up until he left for the show, many fans thought that it was a grab for attention. But, when a picture of a note that Jed allegedly wrote her before leaving claimed that Haley "knew where [his] heart would be" and she would "see [him] at the dock" when it was all over, it seemed like Jed might not be the upstanding guy we thought he was.
The scandal has certainly rocked Bachelor Nation, especially when Reality Steve confirmed  that Jed was Hannah's final choice. Jed has claimed that he cannot speak about the allegations against him until the show finishes airing, so we have yet to hear what he has to say for himself. Because Reality Steve first wrote that contestant Tyler C. was actually the winner, many fans are wondering if this is because Hannah is now dating him as a result of Jed's cheating.
Article continues below advertisement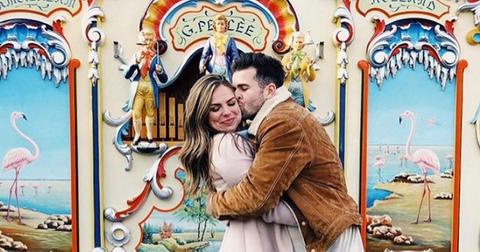 There have been rumors circulating that Hannah will break up with Jed on the "After the Final Rose" special. There is also speculation that Hannah is now dating both men in order to try to make up her mind. 
Reality Steve played coy with any further updates after revealing that Jed won. But, he did reveal that much of Jed's post-win behavior confirms what he said on his date with Hannah in Boston — he initially went on the show to promote his music. 
Article continues below advertisement
Will Tyler C. be the next Bachelor?
Tyler C. captured the hearts of many viewers with his traveling salmon jacket and his consistent ability to stand up for Hannah in front of the other guys. When the first spoilers for the season were released, it was believed that he was the true winner. The recent change had fans using social media to advocate for the contractor to become the next star of the franchise.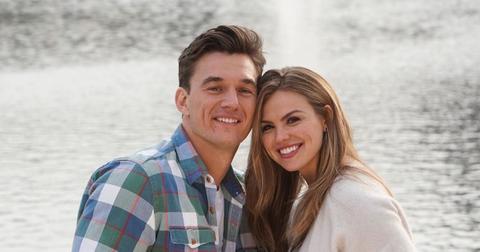 Article continues below advertisement
Fans of Tyler might be happy to know that Reality Steve reported that Tyler's own mother was telling people at a watch party that her son was asked to be the star of next season's edition of The Bachelor. Reality Steve claimed that he heard from multiple people who attended the watch party that Tyler's mom did, in fact, say that Tyler would lead the show next season. Other top contenders for the role are Mike, who has captured Demi Lovato's heart, and Peter Weber, who comes in third place.
Because Tyler might be the lead for next season, it does not seem like he and Hannah have reconciled after the news of Jed's past came out. We will hopefully find out Jed's side of the story and confirm if the pair are together in the "After the Final Rose" episode following the finale. The Bachelorette airs on Mondays at 8 p.m. on ABC.