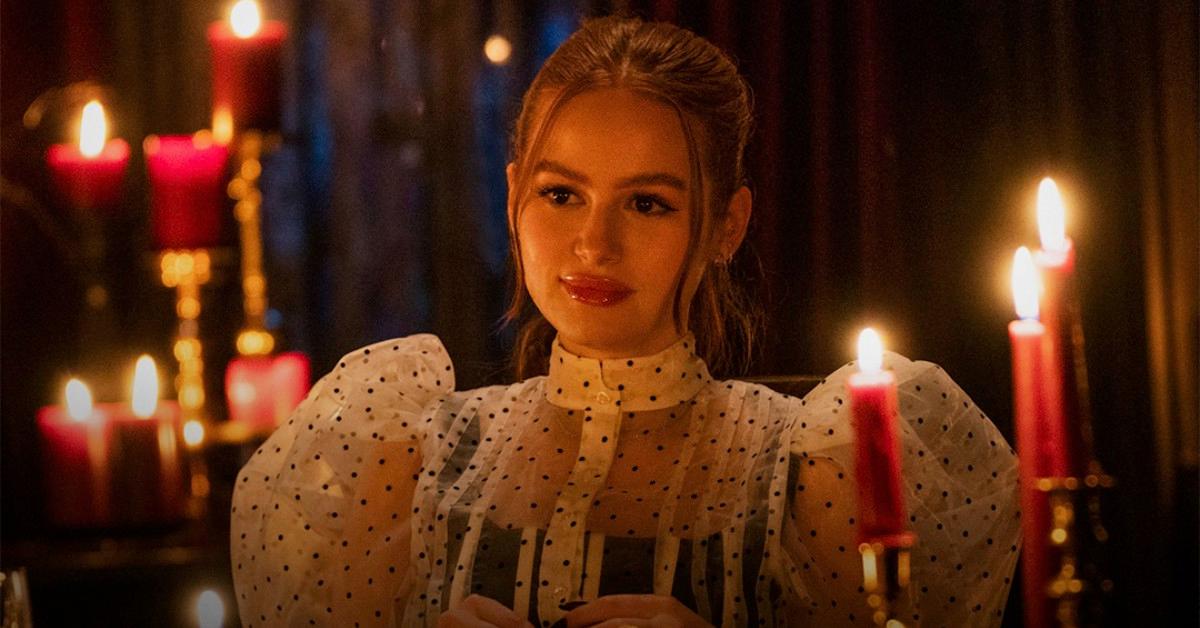 A Character From Cheryl's Past Is Finally Coming to 'Riverdale' (SPOILERS)
Who is Heather on 'Riverdale'? The character, an important figure from Cheryl's past, is making her onscreen debut in the CW drama's May 8 episode.
If you remember who Heather is on Riverdale, you might be interested to know the character is finally making her onscreen debut on the CW teen drama this week.
Riverdale Season 6 spoilers ahead!
Article continues below advertisement
According to TVLine, we'll meet the character in "Chapter One Hundred and Eight: Ex-Libris," the episode airing tonight, Sunday, May 8. Her arrival comes more than four years after Riverdale fans first heard her name…
Heather is a librarian and Cheryl's junior-high sweetheart.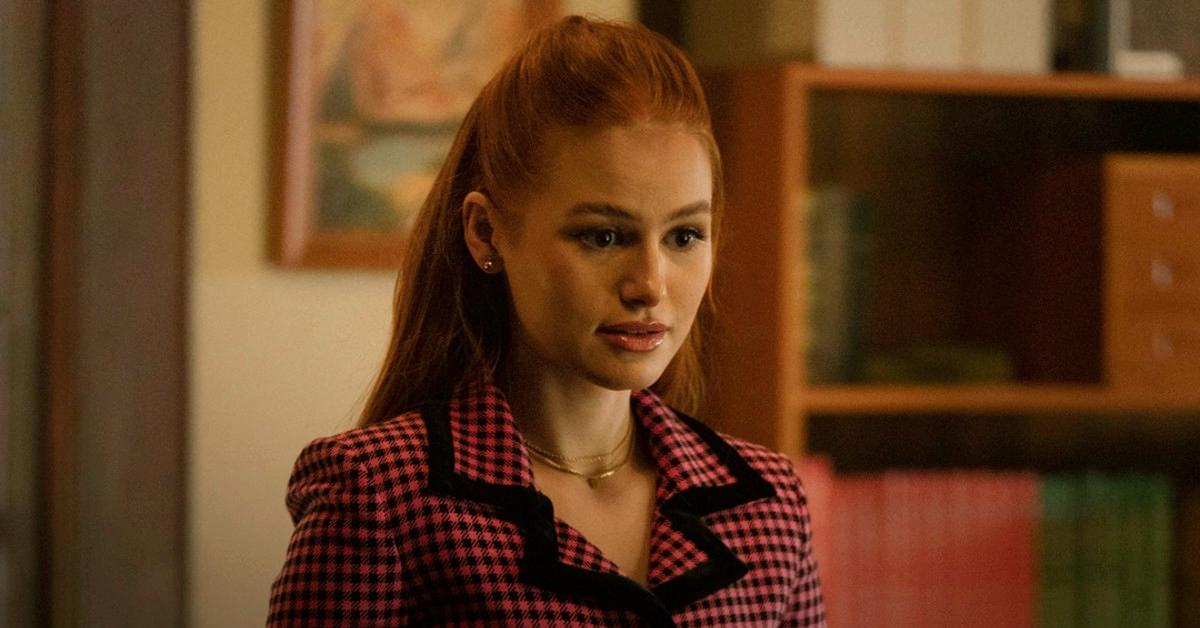 Deadline reports that Heather is a librarian in Greendale who had a romance with Cheryl (Madelaine Petsch) when they were both in junior high.
"After tracking down Heather on social media, Cheryl gets in touch with her, much to [grandmother] Nana Rose's [Barbara Wallace] disapproval," the site adds. "Then, when Heather re-enters Cheryl's life, she does so with secret knowledge that may help Cheryl understand her emerging powers better."
Article continues below advertisement
(In case you haven't been watching lately, Cheryl developed pyrokinesis — the power to create and control fire with one's mind — after being possession by an ancestor who was burned at the stake.)
Fans learned about Heather in Season 2.
Cheryl mentioned Heather way back in the second-season episode "Chapter Twenty-Seven: The Hills Have Eyes," when she reveals to Toni (Vanessa Morgan), her love interest at the time, that she and Heather were once in love. "She was my best friend in junior high," Cheryl tells Toni in that episode. "She used to sleep over every weekend. Until one night, my mother caught us in the same bed. She said I was 'deviant.'"
Article continues below advertisement
At the time, fans wanted to know more about Cheryl's former BFF-turned-GF. "Is anyone else really confused about the whole Heather thing?" one fan asked in Riverdale's Fandom forum. "Like… where is she? Did she move? Did she die? Also, Cheryl mentioned something about her mom tearing Heather and Cheryl apart, so… what did she do?"
Article continues below advertisement
Cheryl's mother kept her and Heather apart.
In last week's episode, "Chapter One Hundred and Seven: In the Fog," Cheryl's mother, Penelope (Nathalie Boltt) — who's now a nun! — gives Cheryl a stack of letters from Heather in an effort to connect with her daughter.
Article continues below advertisement
"After she moved away, she wrote you almost every day," Penelope says in that episode. "And I intercepted those letters. And I kept them, all these years. Please, Cheryl. The letters are my peace offering to you. Proof, I hope, that I truly have changed. … I suppose I recognized in you something that I had tried so very hard to kill within myself. Because I felt like a monster. Oh. I'm so, so sorry."
Caroline Day will play Heather on 'Riverdale.'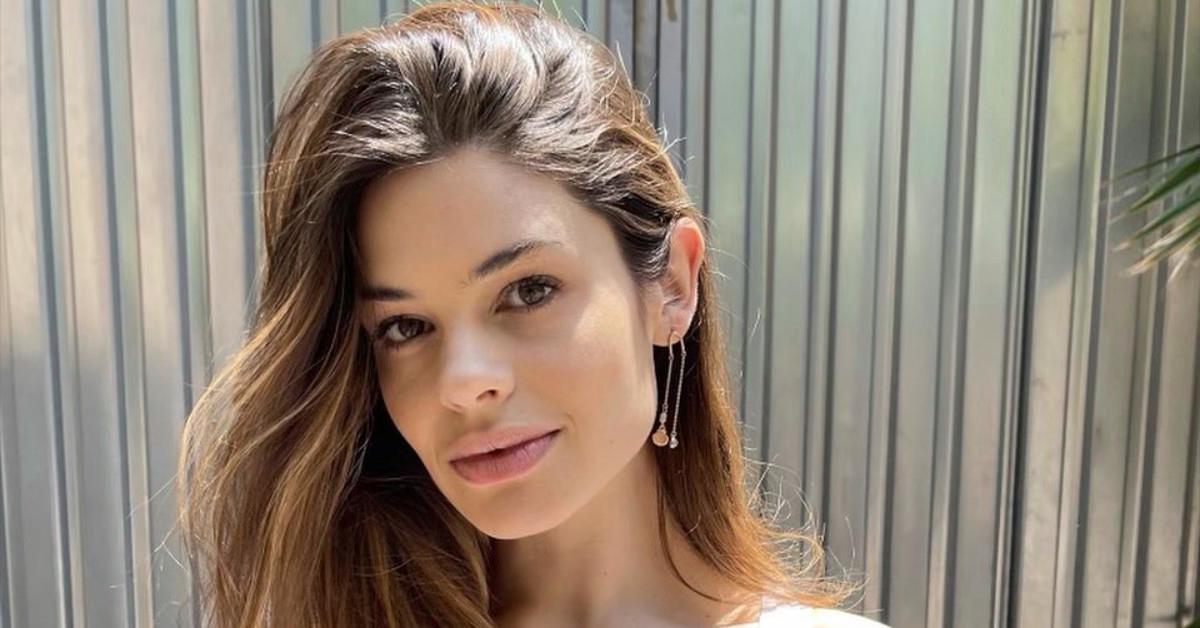 Per TVLine, actress Caroline Day will recur as Heather on Riverdale. You might recognize Caroline for playing Claudia's (Kim Delaney) daughter Emmalin in Army Wives. She also played Olivia's (Kerry Washington) secretary Lucy in Scandal, and she recurred on Billions as Wags' (David Constable) fling Chelz. And on the big screen, Caroline has appeared in the films I Feel Pretty, The Equalizer 2, and The Goldfinch.
See Caroline's Riverdale debut tonight as the show airs at 8 p.m. ET on The CW.