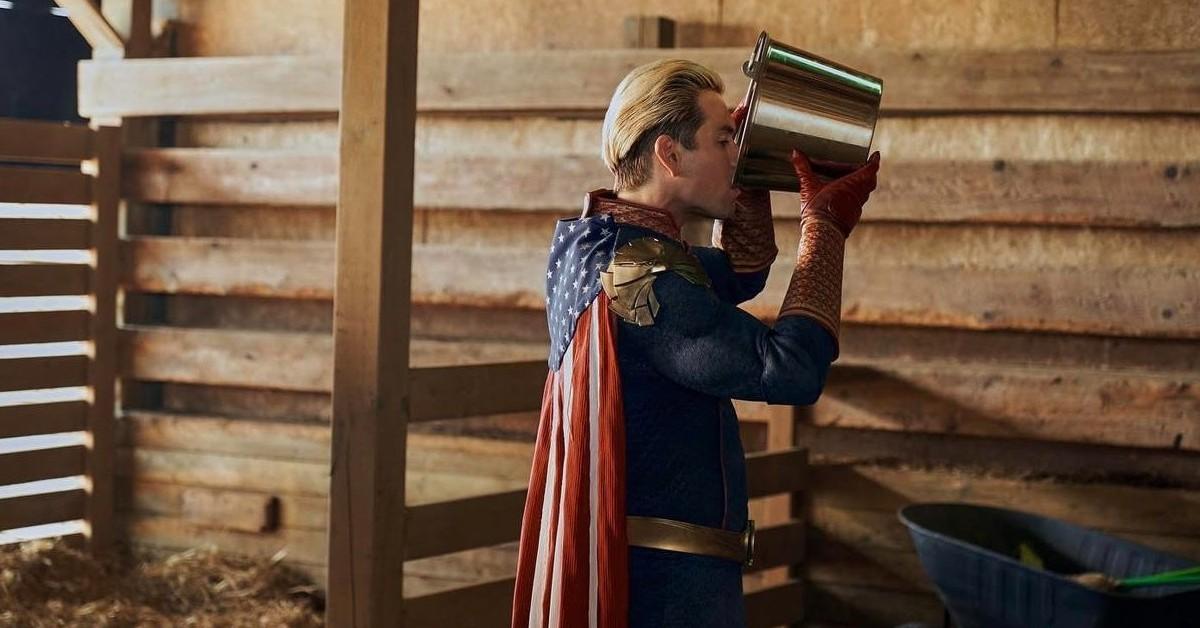 Wait — (SPOILER) Is Actually Homelander's Father in 'The Boys' Season 3? Let's Explain!
Warning: The following article contains major spoilers for The Boys Season 3, Episode 7 on Prime Video.
Homelander (Antony Starr) has his own Luke Skywalker-Empire Strikes Back moment in the penultimate episode of The Boys Season 3 when his real father steps forward.
So who is Homelander's father?
Article continues below advertisement
Before we pull a Jerry Springer on Homelander, we must be fair to the father in question. He had no idea that he had been a father for years until Mindstorm (Ryan Blakely) spilled the beans.
Mindstorm certainly paid a hefty price for it.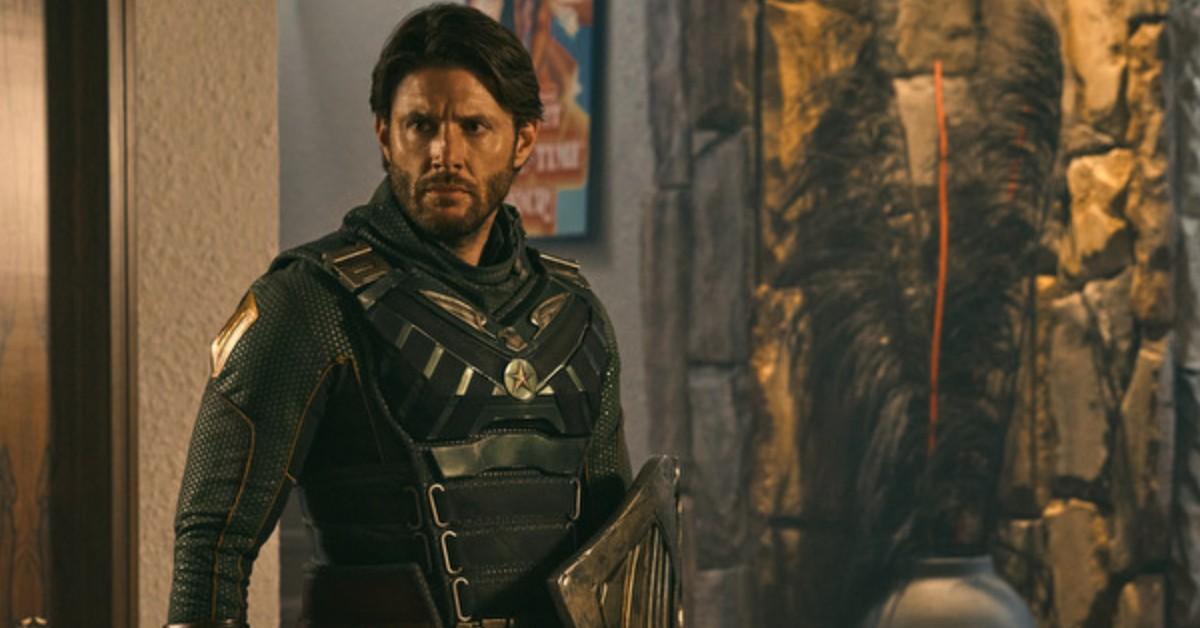 Article continues below advertisement
Who is Homelander's father in 'The Boys'?
Soldier Boy (Jensen Ackles) gets straight to the point when he calls Homelander in the final moments of The Boys Season 3, Episode 7. He is Homelander's father!
The reason Team Payback handed Soldier Boy off to the Russians back in Nicaragua was so Homelander could replace him as the face of Vought International.
Soldier Boy explains to Homelander that in the fall of 1980 he was called into Jonah Vogelbaum's (John Doman) office — "Some s--- about genetics," Soldier Boy says.
Homelander does a double take of sheer disgust when Soldier Boy slightly elaborates on the dirty details on what happened next. Soldier Boy ended up donating sperm for Vogelbaum's experiments. However, Soldier Boy was completely unaware at the time that Vogelbaum made an actual child as a result.
Article continues below advertisement
"Born in the spring, 1981. A boy. You know what the b---h of it is? If they had kept me around, I would've let you take the spotlight. What father wouldn't want that for his son?
Homelander is rendered utterly speechless. We all knew Homelander had deep-seated mommy issues. Now Soldier Boy's presented another huge reason for Homelander to go into therapy!
Article continues below advertisement
Soldier's Boy's reveal also sets up a new conundrum for Billy Butcher (Karl Urban) and the Boys going into the Season 3 finale. After all, Soldier Boy had agreed to help Butcher kill Homelander once and for all.
Will Soldier Boy actually be able to go through with it now? After all, before he dropped the huge father reveal on Homelander, Soldier Boy said, "The situation's changed," after Homelander reminded him that he only got lucky nearly killing him at Herogasm.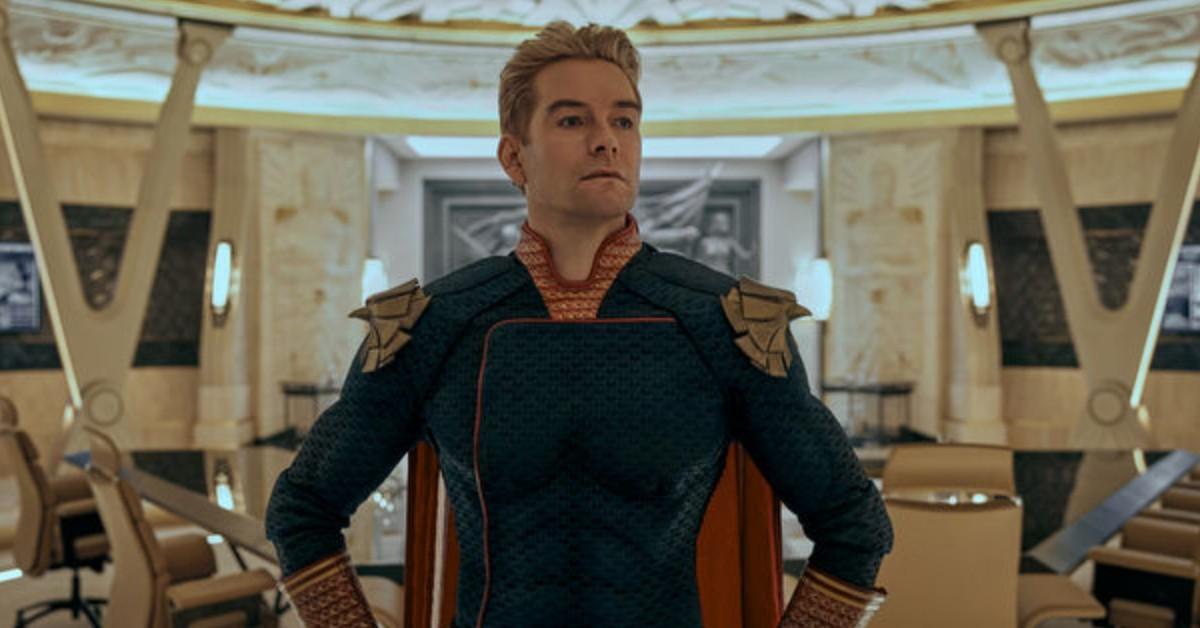 Article continues below advertisement
The huge Soldier Boy twist wasn't a plot point in the original comics that The Boys is based on, so it'll be interesting to see how it all turns out in the Season 3 finale.
Will Soldier Boy turn on Butcher and the Boys to help his son, rendering the potentially fatal risk that Hughie and Butcher took taking Temp V completely meaningless?
At this point the show has diverged so far from the original source material that it's anyone's guess at this point! However, our heroes will have a rough time taking down Homelander if Soldier Boy changes sides.
We'll just have to wait and see what happens when the Season 3 finale of The Boys drops on Prime Video on July 8, 2022!