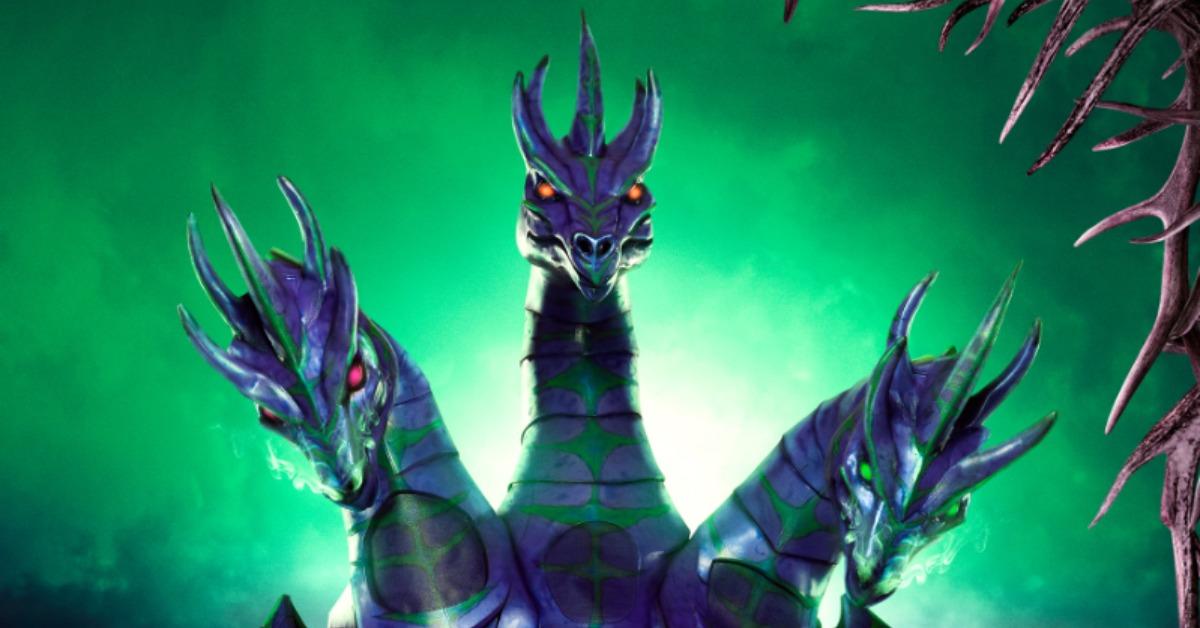 Who Is Hydra on 'The Masked Singer'? Fans Were Shocked to See THIS Duo (SPOILERS)
Who is Hydra on 'The Masked Singer'? The men behind the mask were revealed on the April 6 episode of the singing competition and many fans guessed correctly!
Spoiler alert: Hydra has been revealed! Scroll down to find out who was behind the mask!
One of the hallmarks of The Masked Singer is its sheer ability to confuse everyone, from your average viewer to the biggest stars in Hollywood. Let's be real — the show thrives in the confusion and speculation that it causes, and those same feelings drive millions of eager viewers back to their screens each week to see what's next.
Article continues below advertisement
For Season 7 of The Masked Singer, that fan-favorite formula is being applied once again to another set of celebrities hidden behind outrageous costumes. One such costume that's been catching a lot of viewer attention is Hydra, the three-headed dragon that's roaring its way onto the Masked Singer scene. So, who is Hydra on The Masked Singer? The men behind the costume were revealed on Wednesday, April 6.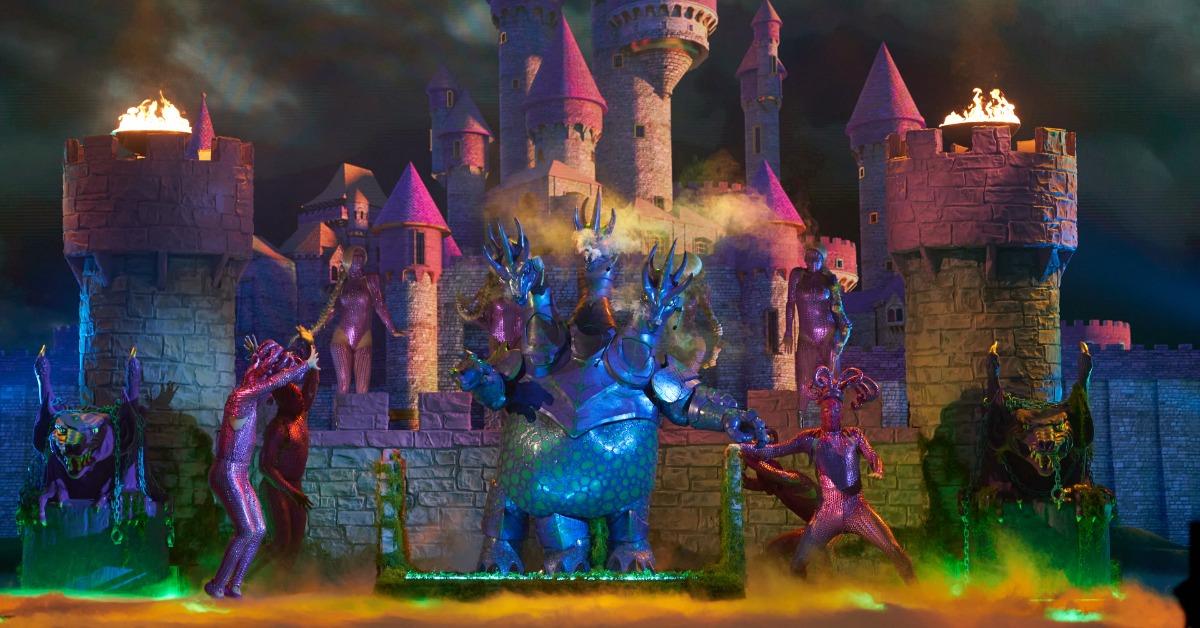 Article continues below advertisement
Hydra on 'The Masked Singer' — The Clues
We weren't given a ton of information about Hydra's true identity, but here are some of the clues we were shown for the green-and-purple three-headed Dragon:
A magic 8-ball that said "Ask your amigos"
A picture of a shark
Miami
A beach ball with a bull on it
Hydra on 'The Masked Singer' — The Guesses
Like previous characters that have appeared on the show, such as the Russian Dolls, judge Ken Jeong believed that Hydra was actually a collection of three people. Given that Hydra was a three-headed beast, his guess was that longtime pals Chevy Chase, Steve Martin, and Martin Short were behind the mask.
Article continues below advertisement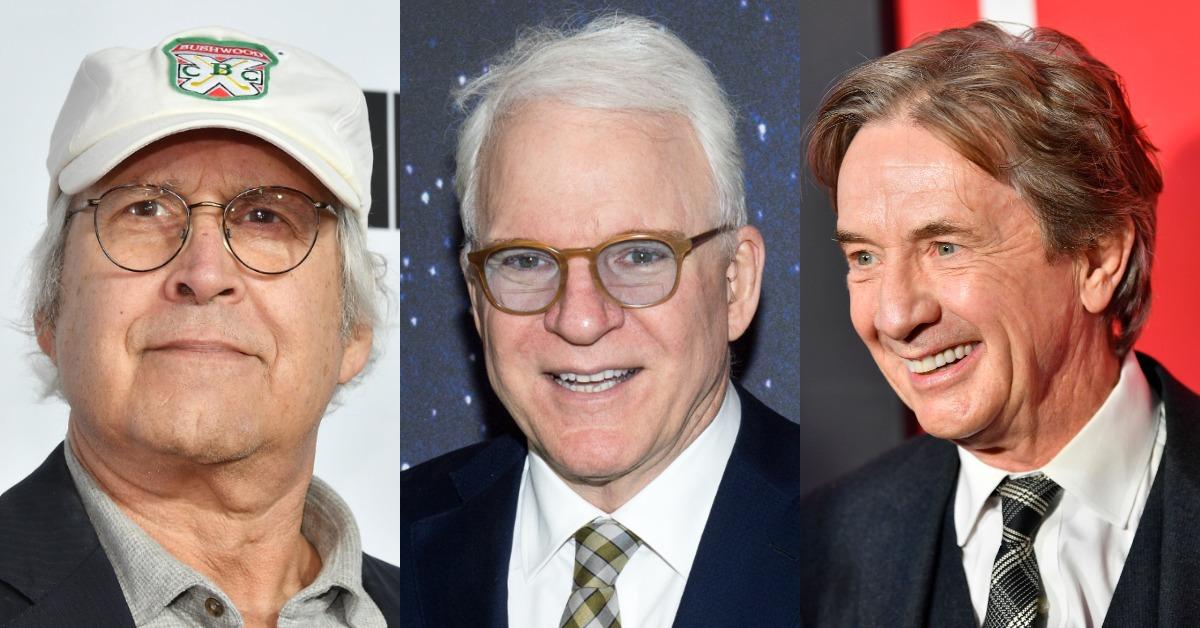 Ken believed this to be the case because:
He has been "dying" to have Martin Short on the show.
The magic 8-ball read "Ask your amigos." (Chevy, Steve, and Martin famously starred together in The Three Amigos.)
He knows Chevy's from working with him on Community, and knows that one of his iconic SNL characters was the Land Shark.
Article continues below advertisement
Here are some other potential guesses for who could be behind the Hydra mask:
Migos
Joe Hawley, Rob Cantor, and Andrew Horowitz
Colin Mochrie, Ryan Stiles, and Greg Proops
The Jonas Brothers
Members of Green Day
Members of Boyz II Men
So, who is Hydra on 'The Masked Singer'? The answer is... Penn and Teller!
Not many saw it coming when Penn and Teller were revealed to be Hydra! The three-headed dragon certainly threw people off... until we saw that the third head was occupied by a stuffed rabbit in a hat!
While many viewers were surprised to see the legendary magicians and comedians, some Reddit users have thought it could be them for a while.
"As a big Penn and Teller fan — that sounds a LOT like Penn. I don't think Teller would EVER do a show like this, but I could be wrong," one user wrote. "I could see Penn more likely to do it with a friend like Piff the Magic Dragon — but you wouldn't have Penn with someone else other than Teller — so maybe it is just Penn and Teller. I don't know Teller's voice well enough to know for sure, but I'd bet he is actually able to sing OK."
Did you guess that Hydra was Penn and Teller? Tune in to see more contestants revealed when The Masked Singer airs on Wednesdays at 8 p.m. EST on Fox.