Rudy Giuliani Is in 'The Masked Singer,' but Which Mask Is He Wearing?
Rudy Giuliani was unmasked in the new season of 'The Masked Singer,' and some fans want to know which mask he's actually wearing on the show.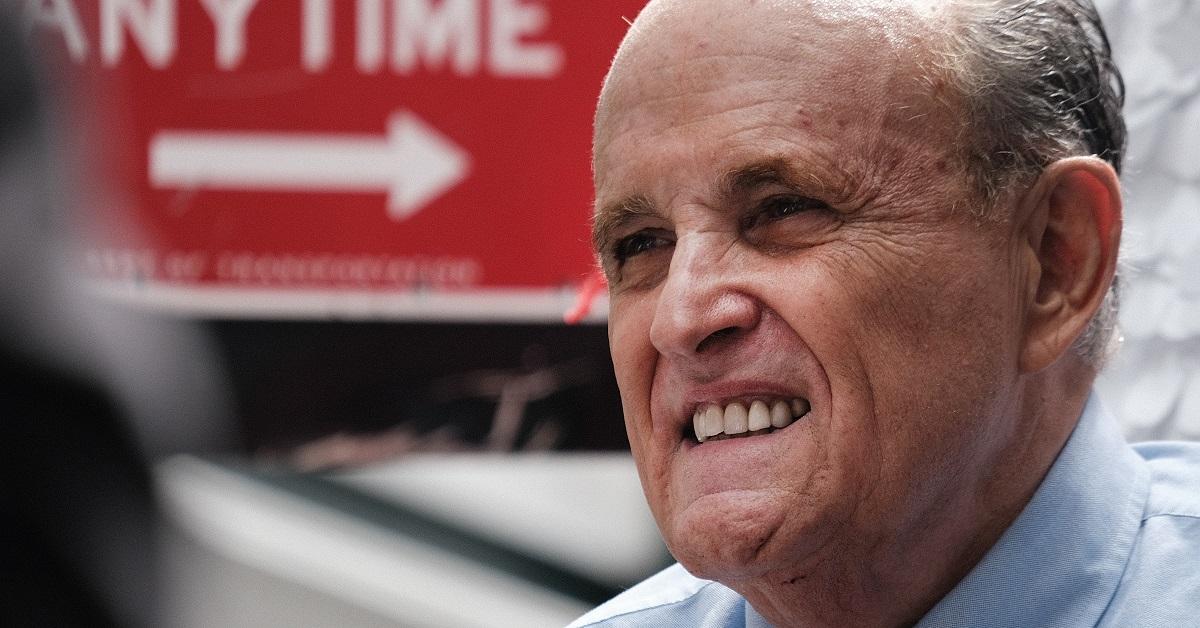 The new season of The Masked Singer wasn't even out yet, and it had already caused massive drama in February 2022. That's because Deadline reported that Rudy Giuliani, who is known for being former president Trump's personal lawyer, was unmasked in Season 7 of the show. Deadline reported that when Giuliani was unmasked, judges Robin Thicke and Ken Jeong walked off in protest.
Article continues below advertisement
Which mask was Rudy Giuliani wearing on 'The Masked Singer'?
As news broke that Giuliani would be involved in the new season, naturally many fans of the show wanted to know which mask he'd be wearing. Up until the April 20 episode, eight contestants had already been revealed (McTerrier, Ram, Cyclops, Thingamabob, Lemur, Hydra, Armadillo, and Miss Teddy), and none of them had been Rudy.
Leading up to the episode, a popular Reddit theory was that Rudy was Jack in the Box on The Masked Singer. Many fans suspected this was the case due to the lack of promotional material for the character. Fox had kept information on Jack in the Box tightly under wraps, and many assumed this was because of the massive backlash they faced after Deadline reported that Giuliani would be on the show.
Well, fans' theories were right. On April 20, Jack in the Box was revealed to be former New York City mayor Rudy Giuliani.
Article continues below advertisement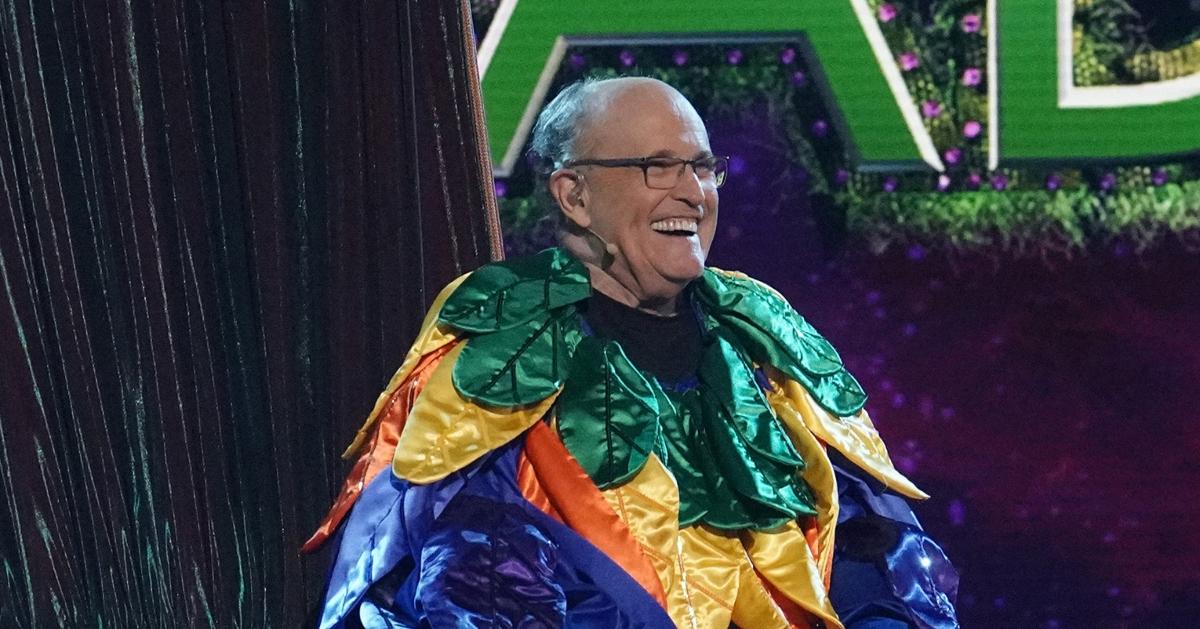 Giuliani's reveal set off backlash on set and online... and Twitter has thoughts.
Following Deadline's report that Giuliani had been revealed, a backlash to the show started to foment online. Giuliani is a hugely controversial figure, chiefly because of the role he played in attempting to overturn the results of the 2020 election on behalf of Donald Trump. Giuliani, who was the mayor of New York City on 9/11 and was exceedingly popular because of his response to the tragedy, has since become a much more cartoonish version of himself, whatever you think about his politics.
Article continues below advertisement
Neither Ken Jeong nor Robin Thicke kept their opinions of his politics to themselves when they walked off in protest after Giuliani was revealed. (They did eventually return, while fellow judges Jenny McCarthy and Nicole Scherzinger remained on stage, and even began to banter with Giuliani.)
Of course, fans took to Twitter to share their thoughts on how it all went down, and opinions were mixed, to say the least. Some fans applauded Ken and Robin for taking a stand, while shaming Fox for featuring Giuliani on the show at all. Others criticized the walk-off as "unprofessional," saying that shows like The Masked Singer should just "keep politics out of it" altogether.
Catch new episodes of The Masked Singer Wednesdays at 8 p.m. EST on Fox.