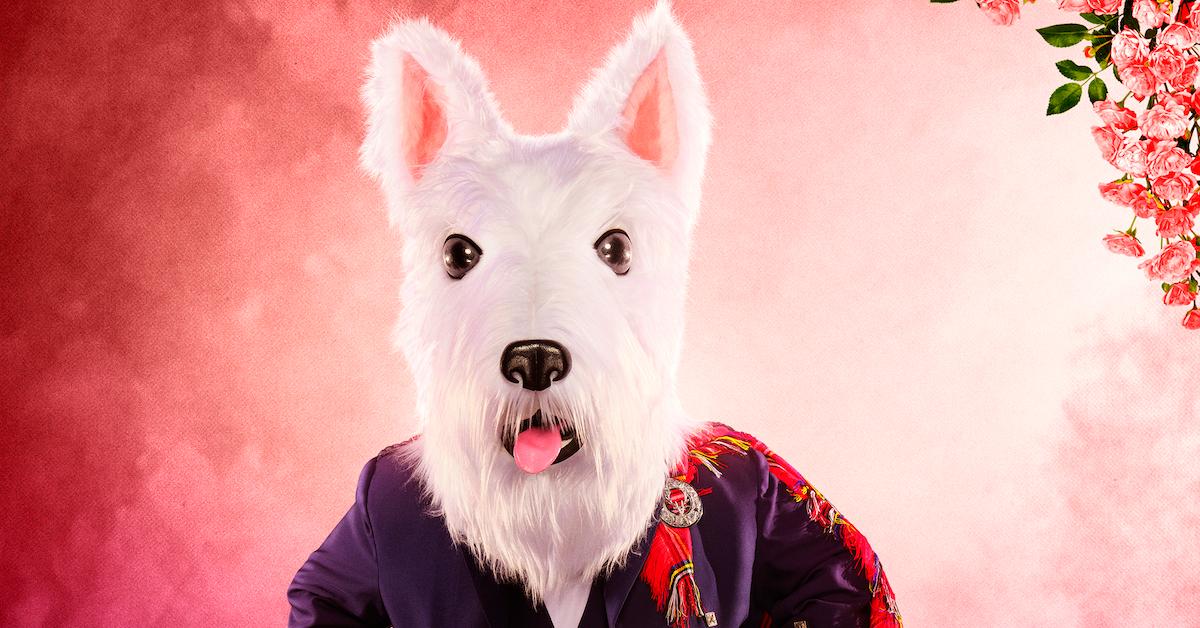 Who Is McTerrier on 'The Masked Singer'? Fans Did Not See This One Coming (SPOILERS)
Spoiler alert! McTerrier has been revealed! Scroll down to find out who was behind the mask!"
It's that time of the year again: Another season of The Masked Singer is kicking off! Season 7 of the popular singing competition introduces The Good, The Bad, and The Cuddly, and we honestly couldn't be more thrilled to figure out who's hiding behind each disguise.
Article continues below advertisement
Among the creative costumes this time around is McTerrier, a white Scottish terrier sporting a kilt. And fans of the Fox series already had some guesses about who's behind the adorable pooch ahead of the premiere. Keep reading to learn all about the clues, the popular theories, and who McTerrier really turned out to be.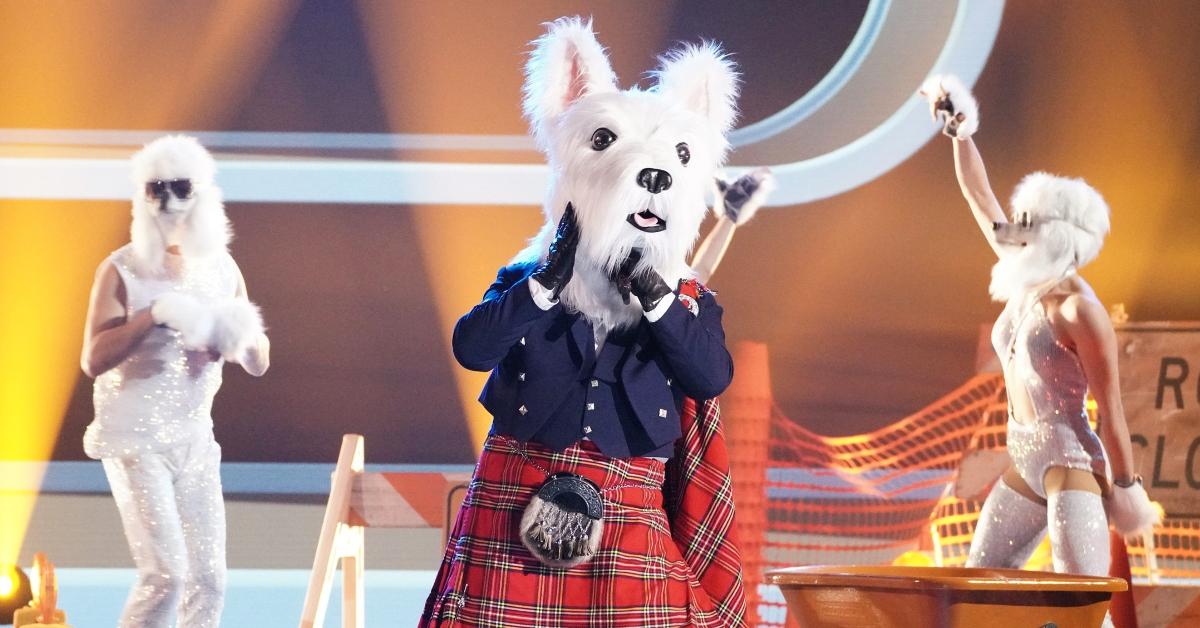 Article continues below advertisement
McTerrier on 'The Masked Singer' — The Clues
The first official clue for McTerrier was a blue electric guitar with a Union Jack sticker on it. "I hope this isn't too much fuzz," McTerrier said as he appeared onscreen.
There were some other potential hints in McTerrier's introduction, including:
The fact that he was playing drums.
He's "all the way from the highlands of Scotland and ready to raise the woof."
He said, "I can sing it all, from Loch 'N Roll to Arf & B, and I'm here for best in show."
Article continues below advertisement
He "takes pride in his luscious coat. He's even got an authentic sporran, where he keeps his haircare products from Panting Pro-V."
"His canine kilt proudly bears the McTerrier family tartan, which dates back to 1304 when his ancestors played catch with William Wallace."
Article continues below advertisement
Judges and members of the audience may have gotten an extra "clue" about McTerrier's identity during the Season 7 premiere. That's because he ended up stumbling onstage — causing his mask to fall off — before turning his back to everyone and exclaiming, "What do I do?!"
Ultimately, a crew member handed him the mask and he was able to keep his identity a secret. But not for much longer.
McTerrier on 'The Masked Singer' — The Guesses
Ahead of the Season 7 premiere — before fans had a chance to hear McTerrier sing — they had already been guessing about who he could be. Some thought he could be Scottish singer-songwriter/musician Lewis Capaldi. He does play the drums, however Lewis is far better known for singing and songwriting.
YouTuber JackSepticEye is another popular guess, mostly because the flag on the guitar was a Union Jack. Except, Drew is actually from Ireland and not Scotland.
Article continues below advertisement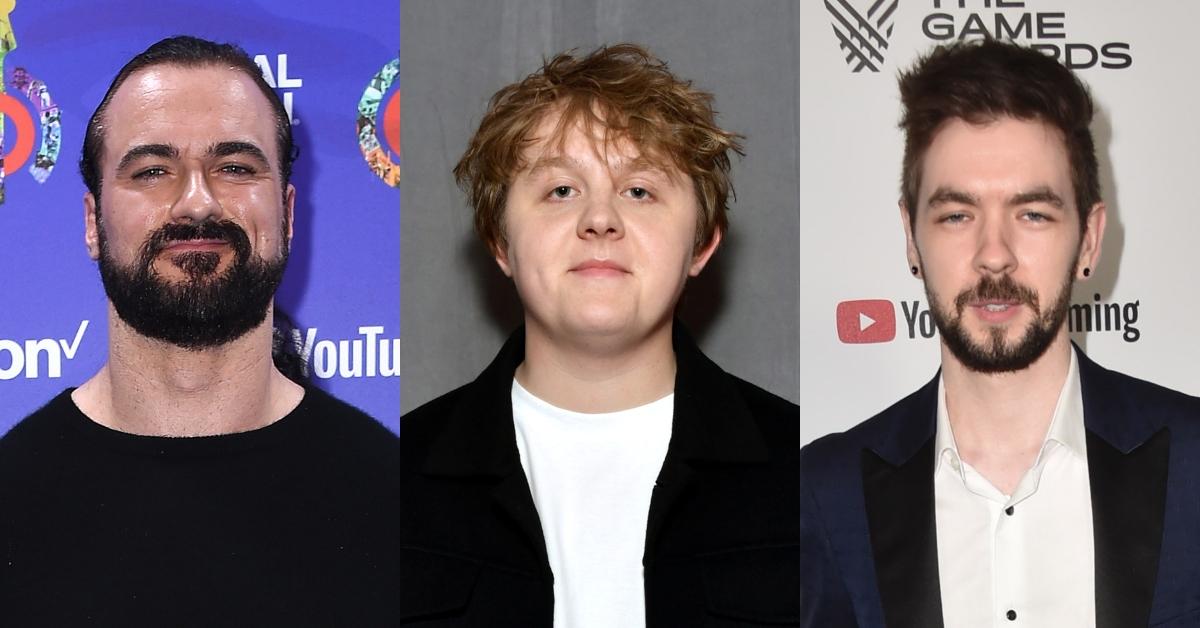 Still others seem to think McTerrier could be professional wrestler Drew McIntyre because of his Scottish roots and the whole "Mc" similarity. It's unclear whether Drew is known for his singing chops/drumming skills, though.
Other early guesses include:
Article continues below advertisement
So, who is McTerrier on 'The Masked Singer'? The answer is...
Well, no one saw this coming! At the end of Season 7, Episode 1, McTerrier was revealed to be celebrity pastry chef Duff Goldman. Duff is best known for being the star of the reality show Ace of Cakes, and he's currently featured as a judge on numerous baking competition shows on the Food Network.
While this was certainly a tricky one, hardcore fans of Duff may have picked up on the clue of a bass guitar. The pastry chef has played bass in several different indie-rock bands, and also frequently plays the drums.
Did you have any idea it was Duff? Tune in to see more contestants be revealed when The Masked Singer airs on Wednesdays at 8 p.m. EST on Fox.