Meet Elizabeth Bogush, the Actress Playing Joelle on 'NCIS: Los Angeles'
Who is Joelle on 'NCIS: Los Angeles?' 'CSI: Crime Scene Investigation' alum Elizabeth Bogush made her first appearance on the show in Season 5.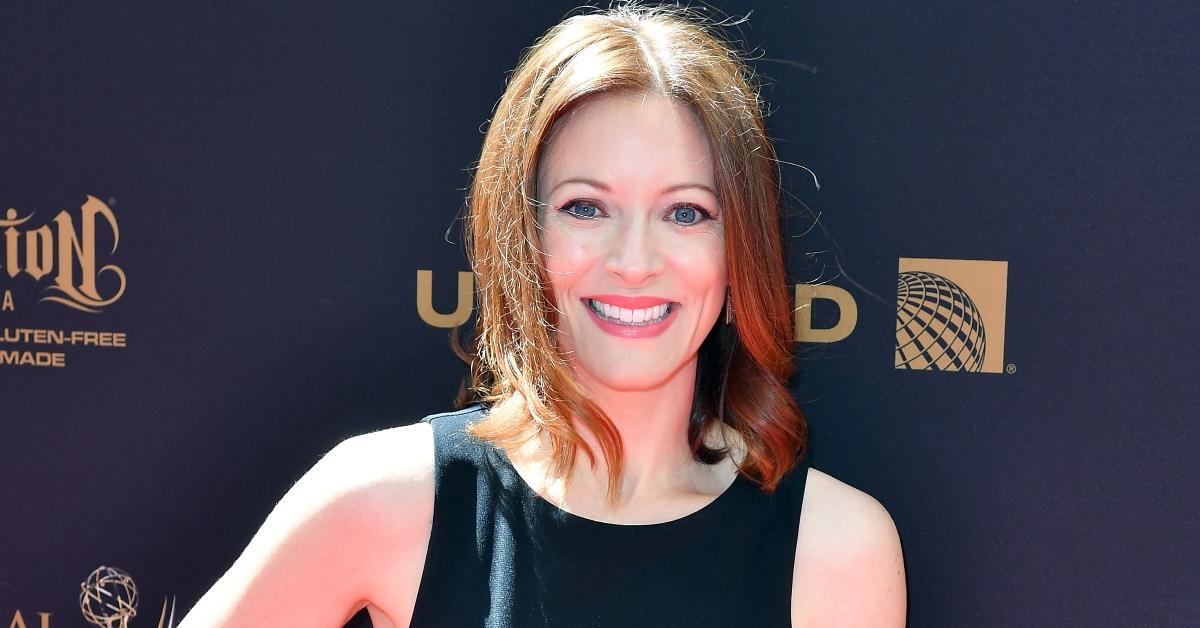 A recent episode of NCIS: Los Angeles brought about some unexpected changes for just about every character. Hetty (Linda Hunt) got in touch with the team after a longer period of radio silence, sending a hair-raising coded message. Anna (Bar Paly), Callen's romantic interest, returned as well, only she was on a mission to save Callen's ex, Joelle, who got kidnapped by a Russian spy. But will Joelle interfere in Callen's romance with Anna? Who plays the character on NCIS: Los Angeles?
Article continues below advertisement
Who is Joelle on 'NCIS: Los Angeles'?
Actress Elizabeth Bogush first appeared in Season 5 of NCIS: Los Angeles, playing Joelle, a CIA agent who disguises herself as a kindergarten teacher to keep tabs on her students' parents — including Sam (LL Cool J) and Michelle (Aunjanue Ellis).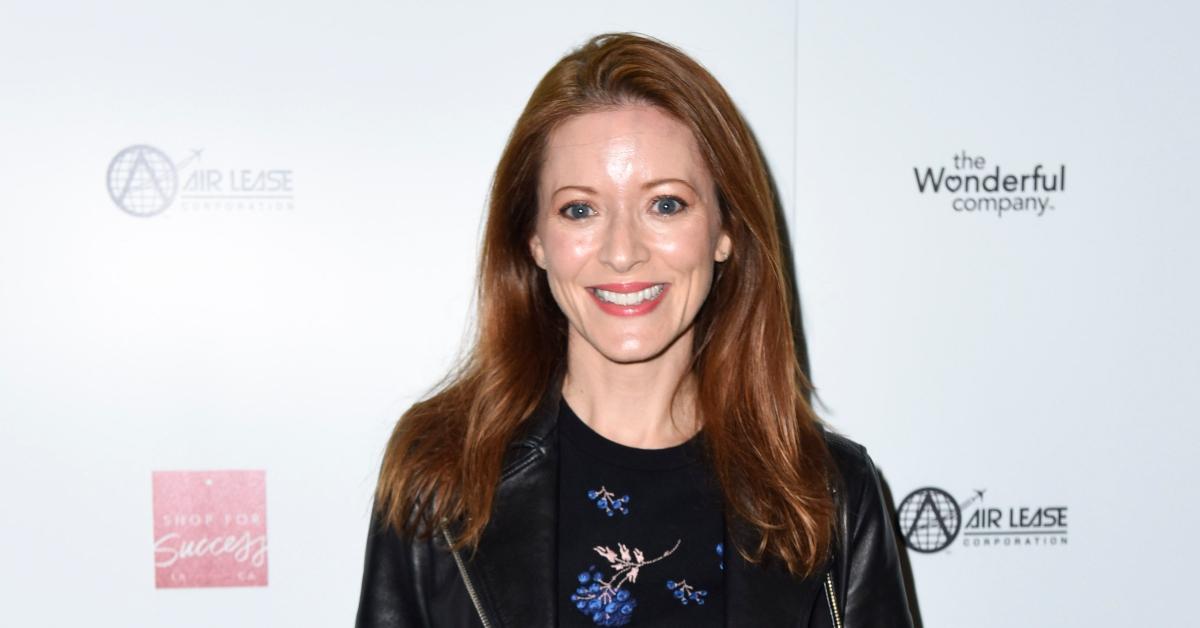 Article continues below advertisement
Joelle and Callen go on a blind date at Sam's and Michelle's recommendation and hit it off immediately. Eager to impress, Callen doesn't disclose some crucial details about his occupation. Joelle, on the other hand, is contractually obliged to keep quiet. As a CIA agent, it's part of her work to monitor Callen's latest activities. At one point, Callen confesses that he has been lying to Joelle, only to learn that he wasn't exactly the only one with this problem.
Season 12 of 'NCIS: Los Angeles' shows the aftermath of Joelle's kidnapping.
Season 12 of NCIS: Los Angeles shows how far the members of the team are willing to go to save Joelle after she gets kidnapped by a Russian spy named Katya (Eve Harlow). It appears that they will have to race against the clock, however. In a crucial scene of "Can't Take My Eyes Off You," Callen receives Joelle's chopped-off finger in the post, alongside a burner phone instructing him to abide by the rules or expect the arrival of other, bigger packages.
Article continues below advertisement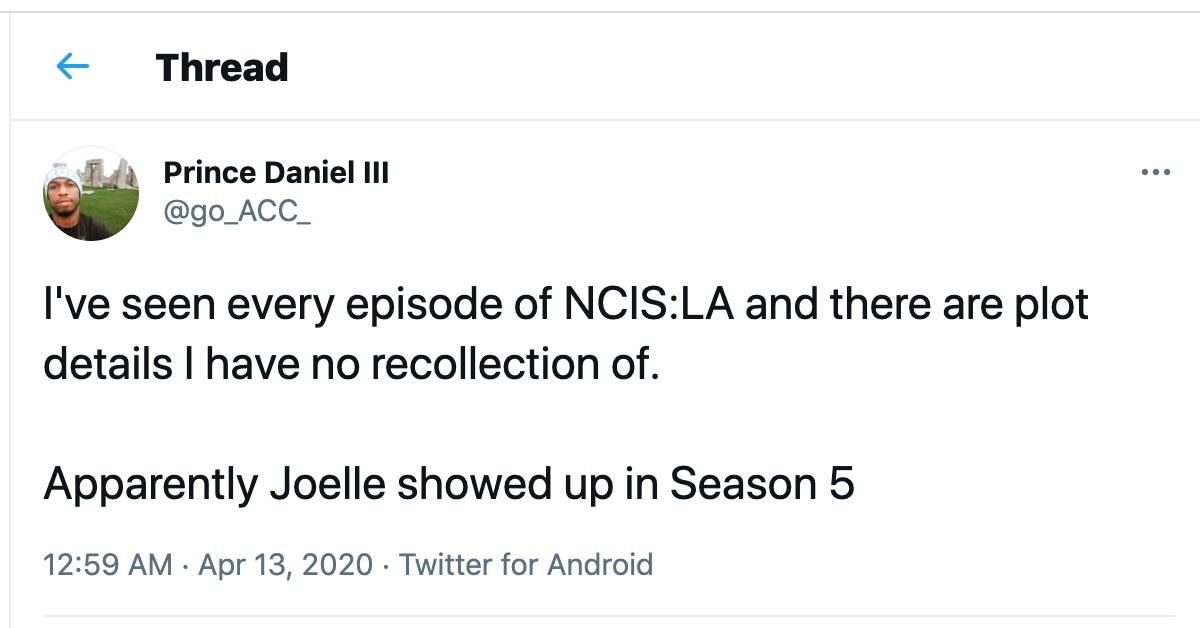 At this point, it's uncertain what the future might hold for Callen and Anna, or how Joelle's sudden reappearance might influence their relationship. Arguably, other NCIS: Los Angeles characters are in a much more fortunate position — at least with respect to the number of digits they receive in the post. One storyline explores Densi's attempts to have a baby, while another one focuses on Sam's relationship with his daughter, Kamran (Kayla Smith).
Article continues below advertisement
Fans will likely recognize Elizabeth Bogush from hit shows like 'CSI' or 'The Mentalist.'
The mightily talented actress landed one of her first roles in 1996, playing Diane Sinsky on The Adventures of Pete & Pete. A breakthrough came about in 1999 when she was cast in Cherise's role in the cult-classic TV series Beverly Hills, 90210. Over the years, Elizabeth also appeared in Everybody Loves Raymond and in procedural dramas like CSI: Crime Scene Investigation, The Mentalist, and Criminal Minds.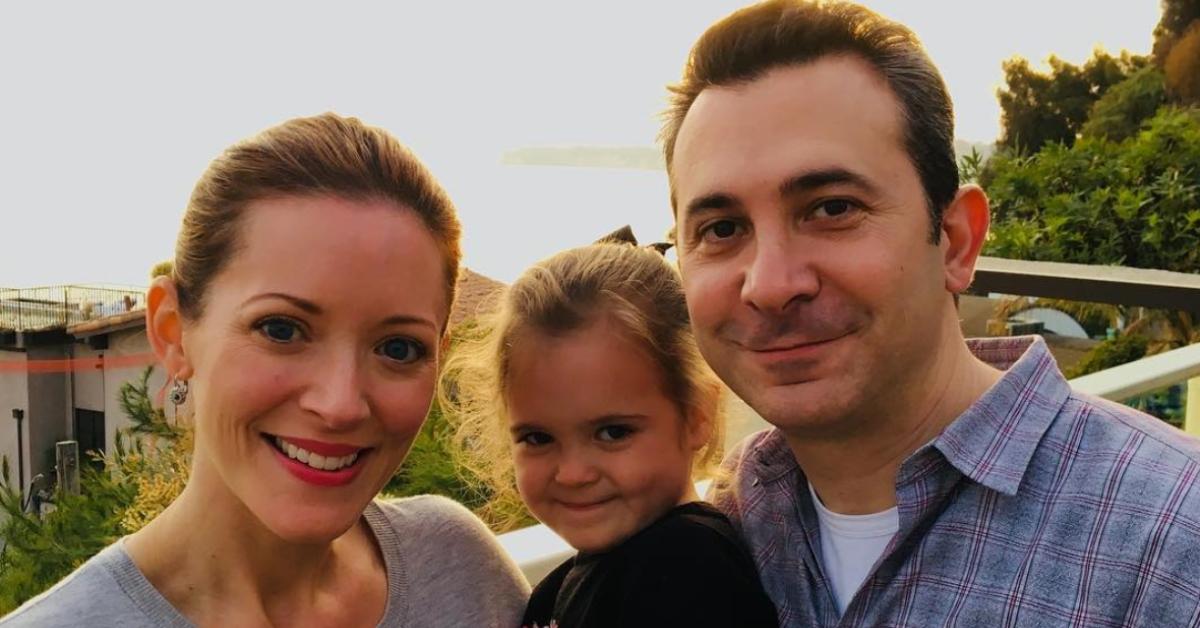 Elizabeth tied the knot with Lukas Reiter, the executive producer of The Forgotten and The Blacklist on June 18, 2005. They share a daughter named Spencer. They are also the proud fur parents of two beautiful dogs, Olive and Tom Petty. Elizabeth often takes to Instagram to share snaps of her latest adventures, including the long walks she embarks on with Spencer. An enthusiastic cook, she also posts updates about her latest culinary quests.