Who Is Marco From 'RHUGT'? Fans Are Swooning Over Dorinda Medley's Butler
In Season 1 of Bravo's Real Housewives All-Stars series The Real Housewives Ultimate Girls Trip, fans received some eye candy in the form of Michael Burchill. Michael worked as a concierge in the Turks and Caicos resort the cast members lived during the first season. Soon, he became a fan favorite with the single women on the trip and became the voice of reason during disputes.
Article continues below advertisement
Sadly, Michael, who also works as a DJ, didn't return for RHUGT Season 2. This probably isn't his fault, though, as the new season takes place at Dorinda Medley's Bluestone Manor in the Berkshires. Dorinda's staff includes her butler, Marco, and he's received multiple comments about his appearance and occupation.
So, who is Marco from RHUGT? Here's what we know!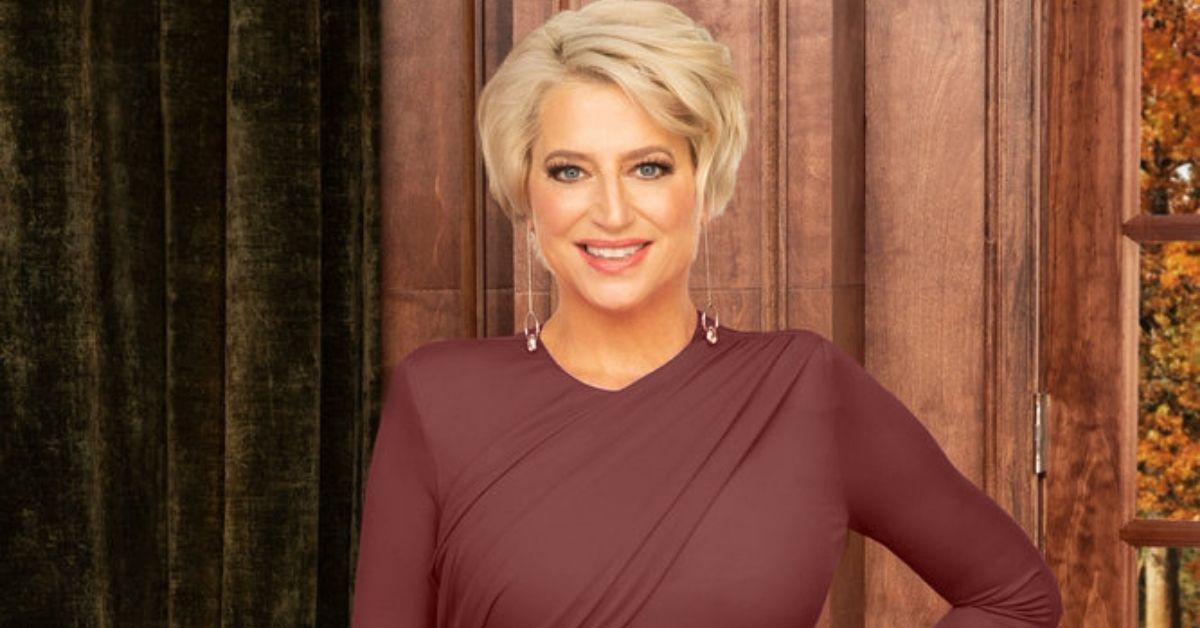 Article continues below advertisement
Marco from 'RHUGT' appeared in a confessional during Season 2.
RHUGT Season 2 (aka RHUGT: Ex-Wives Club) stars Dorinda as she hosts former Real Housewives stars Eva Marcille, Phaedra Parks, Tamra Judge, Vicki Gunvalson, Jill Zarin, Taylor Armstrong, and Brandi Glanville at her home. While many Real Housewives of New York fans have grown accustomed to Bluestone Manor, the rumored speakeasy gave them more of a complete view of RHUGT.
During the season, one of Dorinda's staff members, Marco, stood out at the manor. Marco seemingly adhered to COVID-19 restrictions by frequently wearing a mask around the ladies. He also received a confessional interview in Season 2, Episode 4, which is rare for the Housewives' employees.
Article continues below advertisement
In the episode, Dorinda gets upset with her co-stars for unknowingly breaking the house rule of not eating in their bedroom. Marco stated in his confessional that he knew guests aren't typically allowed to dine in their rooms but didn't think Dorinda would enforce the rule during the trip. Although his scene was short, social media commenters applauded his seemingly shady response to Dorinda's anger.
Article continues below advertisement
"Somebody give Marco a peach/diamond/apple/snowflake/champagne flute," one fan tweeted. "The little laugh at the end says it all."
Marco also caused a stir online when he performed a task most butlers might decline. At the cast's 1940s-themed party at Bluestone Manor, Dorinda invited Marco outside to strip down for the girls. Although the cast appeared to have a great time seeing him take his clothes off, some fans felt Marco's striptease was too much.
Article continues below advertisement
Is Marco a real butler?
Following Marco's scenes, many fans have questioned Dorinda's butler's dedication to his job. While he does extra tasks for his boss, his lightheartedness toward her demands makes some viewers think he wouldn't mind not working there anymore.
Article continues below advertisement
Rumors have also swirled that Marco isn't a butler in real life. Instead, some suggest he's an actor or model who got hired for the show. Unfortunately, we can't confirm nor deny those rumors. Marco doesn't have any public social media accounts, and Dorinda neglected to add a staff directory to Bluestone Manor's page.
Article continues below advertisement
Of course, the home likely does have a staff to help with its demands. Before hosting her Bravo peers, Dorinda listed Bluestone Manor on AirBNB, where guests could receive the luxury treatment for $100. The Dorobics instructor took the manor off the hosting site in 2021, but someone still needs to maintain her dream home every day.
Catch new episodes of The Real Housewives Ultimate Girls Trip: Ex-Wives Club Thursdays on Peacock.