Wait a Minute, Did 'Hawkeye' Just Confirm That [SPOILER] Is Maya's Uncle?
The third episode of 'Hawkeye' is here, and viewers catch a glimpse of Maya's childhood, including her uncle. Is her uncle who we think it is?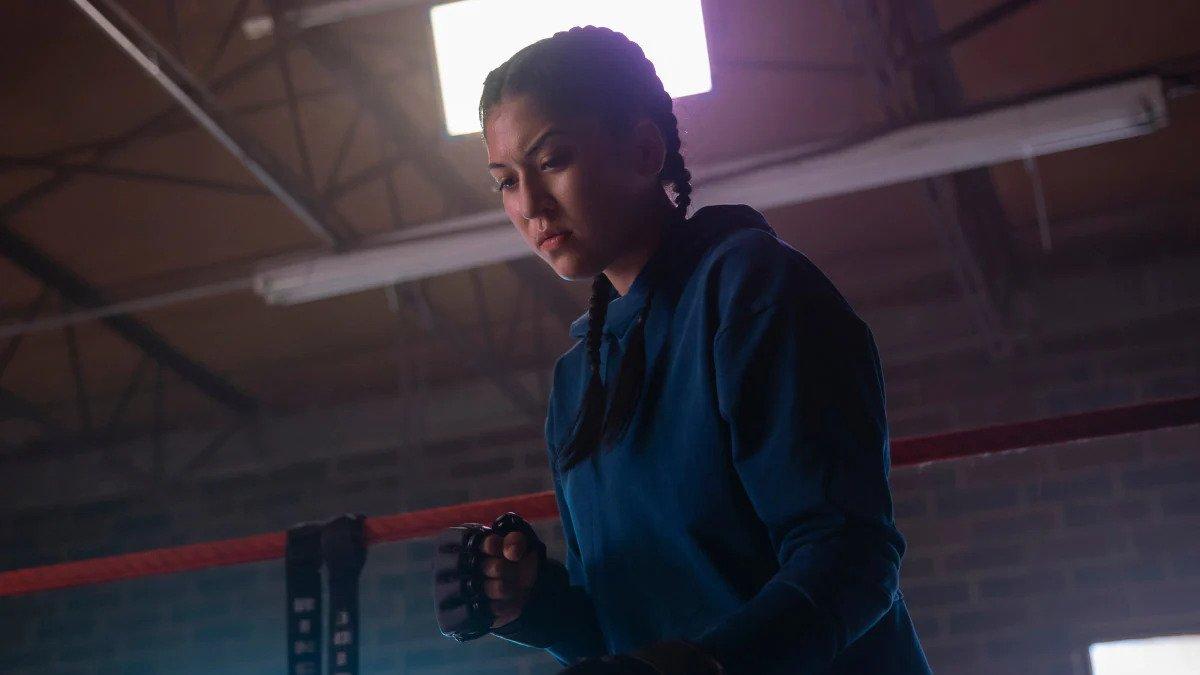 Spoiler alert: This article contains spoilers for Episode 3 of Hawkeye.
The latest episode of Hawkeye wastes no time in offering viewers a glimpse into the origin story of a specific character. The third episode, titled "Echoes," begins with a flashback to 2007. There, we meet a much younger Maya Lopez (Darnell Besaw), the present-day leader of the Tracksuit Mafia, who ultimately becomes the superhero Echo.
Article continues below advertisement
The live-action origin story sticks quite close to the comics, as Maya is the daughter of the criminal William Lopez (Zahn McClarnon). We first meet him once the episode cuts to a scene featuring a karate class.
Maya asks her father why she doesn't go to a school specifically for her needs, and he responds by telling her she must learn to live "between two worlds" before letting her know Uncle will pick her up after class.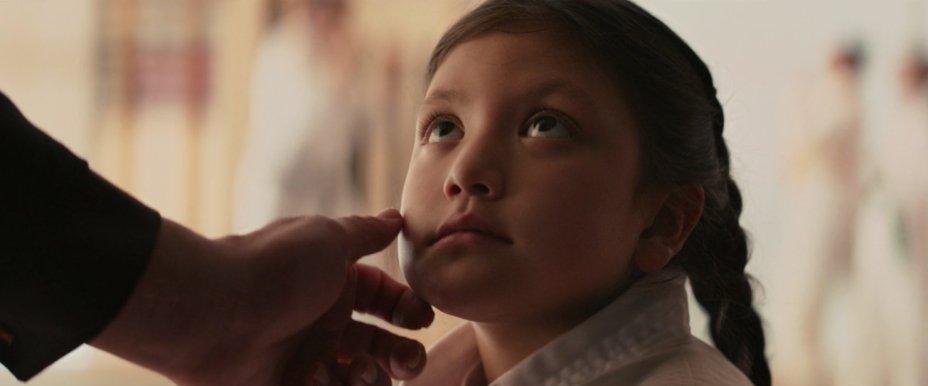 Article continues below advertisement
Then, her uncle arrives, briefly chuckling and brushing Maya's cheek. Though we don't get to see his face, he's a large man dressed in a suit — can you guess who it is? If not, let's discover who Maya's uncle is in Hawkeye.
Who is Maya's uncle in 'Hawkeye'?
After that so-called sweet moment at the karate academy, the episode jumps 17 years to the present day. Maya is now working as the boss of the Tracksuit Mafia to track down Ronin, the masked fighter who killed her father in a massacre at Fat Man Auto Repair. That, right there, is the first clue to her uncle's identity, so keep that name in mind.
Article continues below advertisement
OK, back to the story at hand. At the end of Episode 2, viewers see Clint and Kate get taken hostage by the Tracksuit Mafia because they might have answers regarding Ronin's whereabouts.
Article continues below advertisement
Episode 3 takes us back to that situation, and within a few minutes, the duo quickly escapes the gang. However, before they manage to flee, Clint does reveal something about Ronin to Maya: He is dead, and Clint claims Black Widow killed him.
Maya grows frustrated, and her most trusted confidant Kaz Kazimierczak signs to her, "I just hope Uncle won't find out. He wouldn't be happy."
A few scenes later, Kate demands that Clint tell her about the conflict between the Tracksuit Mafia and Ronin, to which he says, "They started small, but grew. Or at least the guy at the top, he'll do anything to grow the operation."
Article continues below advertisement
He adds, "There's someone above Maya, someone you don't wanna mess with." Based on these revelations and our understanding that practically everyone is afraid of Maya's uncle, we have a pretty good idea of who he is.
Article continues below advertisement
Enter Maya's uncle: Wilson Fisk, aka Kingpin.
There is a very real possibility that Maya's uncle is a major Marvel supervillain. More specifically, we believe it's Wilson Fisk, aka Kingpin. There are various easter eggs in the episode that point to Kingpin as not only Maya's uncle but the main villain of the series. Plus, the build of her uncle and the sound of his laugh resembles that of the legendary big bad.
Article continues below advertisement
In the Marvel comics, Maya's origins begin with Kingpin — her father worked for him, and once he died, Kingpin adopted her and raised her as his daughter.
The one aspect fans are questioning is if Vincent D'Onofrio will reprise his role as the criminal mastermind from Netflix's Daredevil series. With rumors flying around that Charlie Cox is returning to portray Daredevil, it only seems fair to keep Vincent D'Onofrio as the villain, right?
With an Echo series on its way to Disney Plus, we hope that Marvel Studios is bringing in Kingpin as Maya's uncle because we certainly do not want a repeat of Evan Peter's big reveal at the end of WandaVision.
The first three episodes of Hawkeye are now available to stream on Disney Plus.