'Hawkeye' Gives Us More Insight Into Hawkeye's Past as a Masked Vigilante
The Ronin suit is a focal point in Marvel's 'Hawkeye', but when exactly was Clint Barton Ronin and what's the history of the mysterious suit?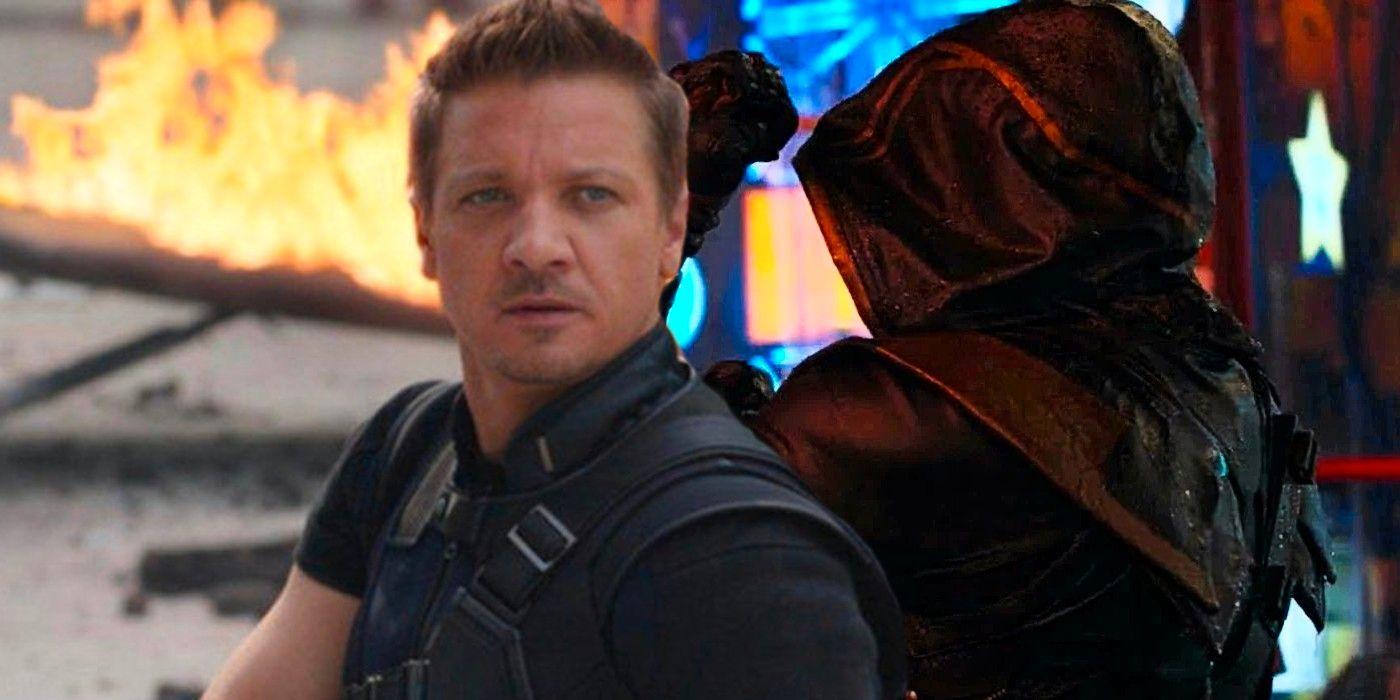 Right off the bat, Hawkeye takes us back to the Marvel Cinematic Universe when Ronin's suit is up for auction. Of course, it wouldn't be Marvel if there wasn't an unexpected action sequence and a young hero putting on a mysterious suit.
So, in the chaos of an explosion, the young Kate Bishop (Hailee Steinfeld) grabs the Ronin suit and uses her martial arts expertise to fight back against the criminals.
Article continues below advertisement
What Kate doesn't realize, however, is that by wearing Ronin's suit, she puts a major target on her back. When Clint Barton (Jeremy Renner) aka Hawkeye sees someone in the suit on the news, he tracks them down, knowing that he made a lot of enemies while wearing the Ronin suit. So, when exactly was Hawkeye Ronin and what does it all mean?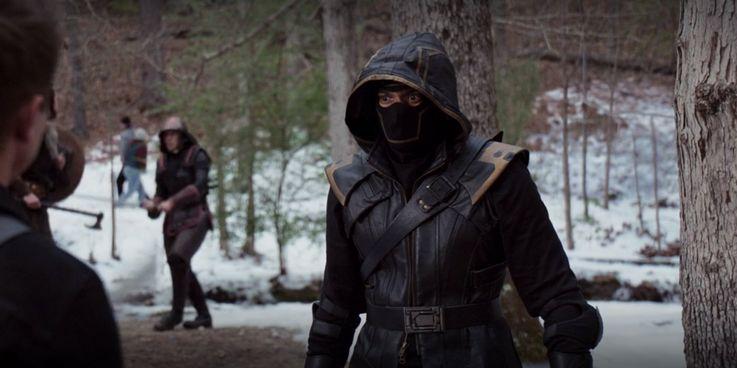 Article continues below advertisement
'Hawkeye' gives us more insight into Hawkeye's stint as Ronin.
We first see Hawkeye as Ronin in Avengers: Endgame. Basically, after his entire family is obliterated during the blip, Clint takes the opportunity to let out his anger in a semi-productive way. He takes on the Ronin identity, suit and all, and becomes a masked vigilante as opposed to a well-known hero. In slaughtering criminals, Hawkeye also makes a lot of enemies.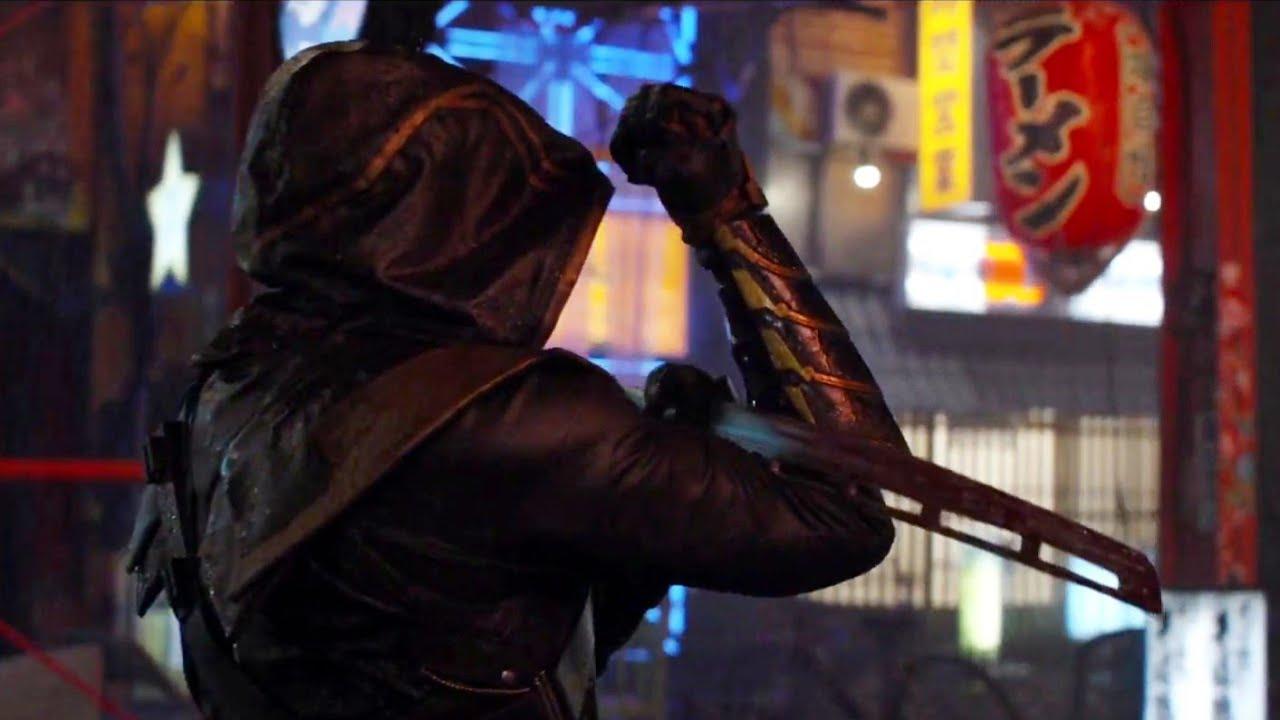 Article continues below advertisement
There are moments in Endgame when Hawkeye tries to emotionally process his actions as Ronin. Once his family comes back and Natasha dies while working to reverse the snap, Clint has even more to process.
Luckily for us, Hawkeye reveals a bit more about Clint's stint as Ronin, including that he angered the Tracksuit Mafia. We also learn that "Ronin" means "masterless samurai" in Japanese, so it was truly Clint's attempt at answering to no one.
Article continues below advertisement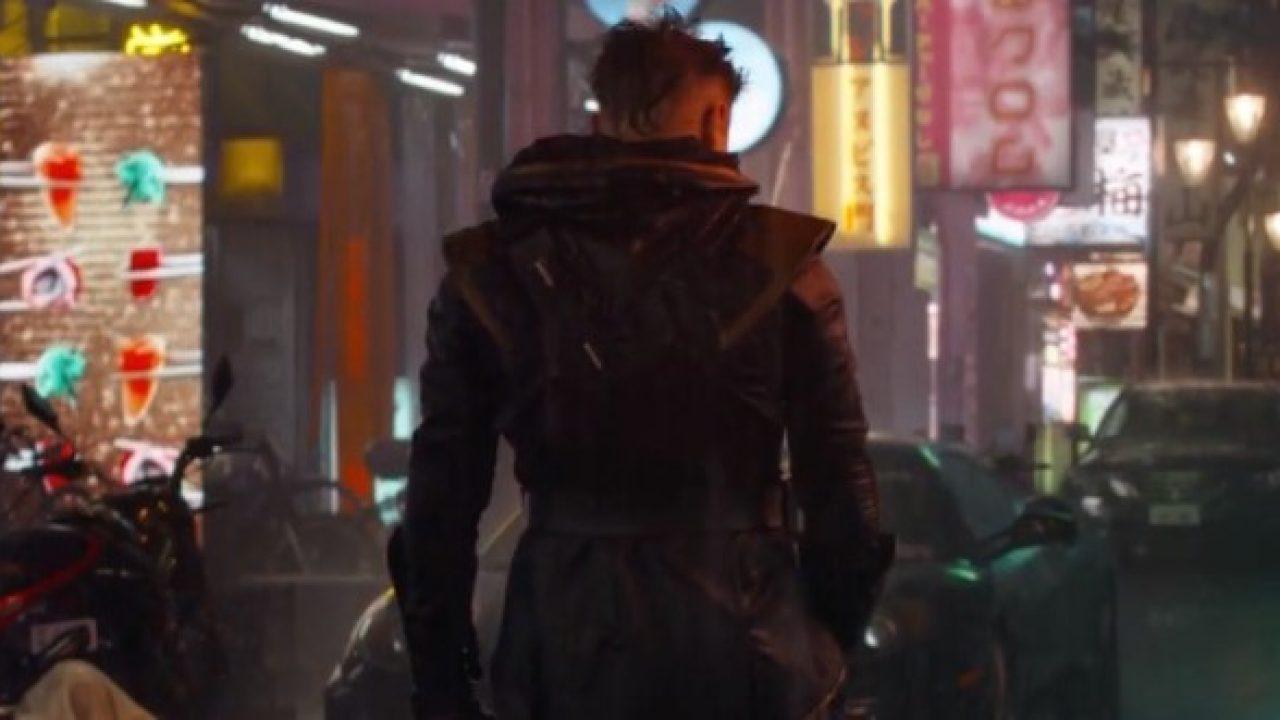 In Avengers: Endgame, we see Clint slicing criminals in Tokyo when Natasha Romanoff tracks down her old pal. Although Clint seems to be somewhat satisfied with his new life, Natasha persuades him to leave Ronin behind and don his Hawkeye persona once again to reverse the snap.
It's since been confirmed that, although we don't know exactly how long Hawkeye was Ronin, it could have been any amount of time within the five years of the blip.
Article continues below advertisement
Hawkeye isn't the only person who was Ronin — the first Ronin is actually also in 'Hawkeye.'
So far, all we know in the MCU is that Hawkeye was Ronin. However, in the Marvel comics, another major player took on the Ronin identity first: Echo a.k.a. Maya Lopez.
Although she's barely been seen in the MCU, a Marvel spinoff series for her has already been confirmed. Not only that, but the reveal at the end of Hawkeye Episode 2 insinuates that Echo (Alaqua Cox) could be the villain behind the Tracksuit Mafia.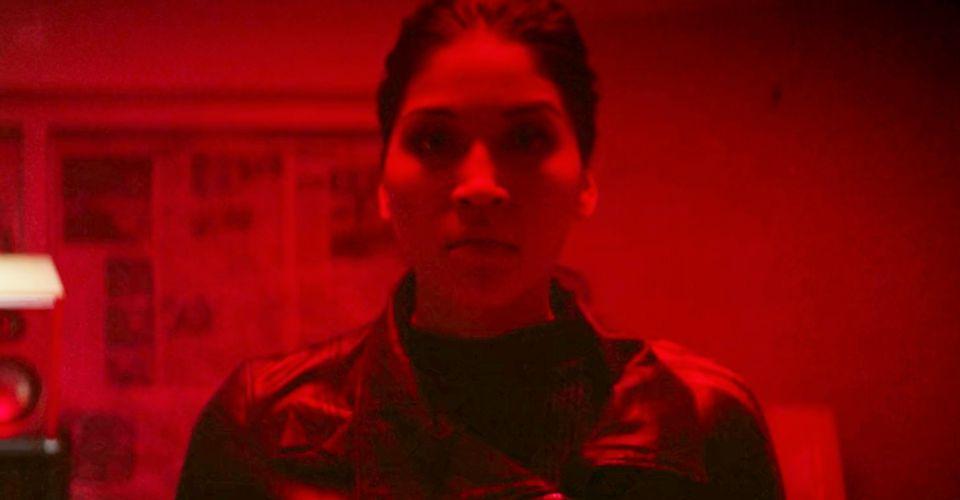 Article continues below advertisement
In the comic books, Echo first assumes Ronin's identity when she feels unfit to join the New Avengers in New Avengers #11. The daughter of Kingpin, Echo has her own criminal past. Although she has good intentions and the ability to fight, she decides that becoming a "masterless samurai" is her best bet.
Eventually, she decides to retire the suit and passes both the suit and the Ronin persona to Hawkeye in an act of goodwill.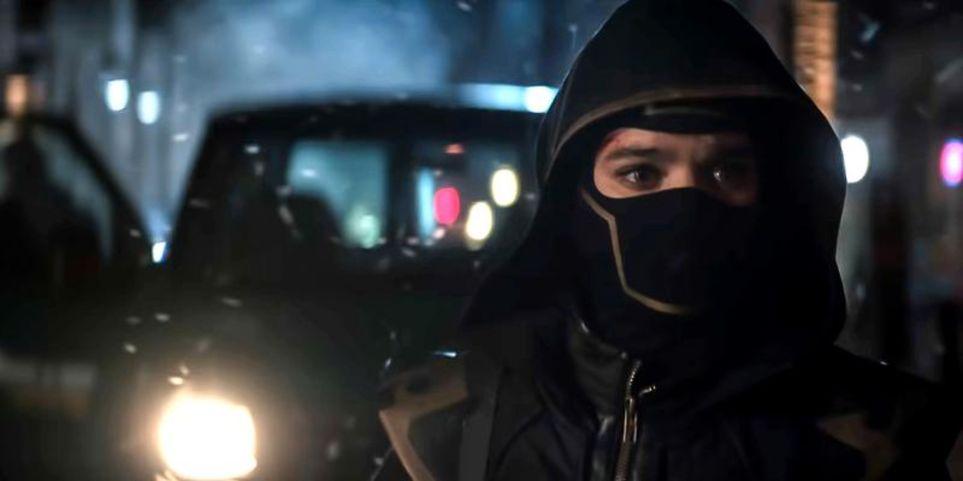 While we don't know exactly how Maya's connection to Ronin will play into Hawkeye, it's safe to assume that there are definitely more twists to come. Our best guess is that Maya, Kate, and Clint have to work together against an even bigger bad — maybe Eleanor Bishop as Madame Masque? And their shared connection to Ronin will forever tie these three central characters together.
New episodes of Hawkeye drop every Wednesday on Disney Plus.