The Secret Behind Kate Bishop's Fighting Skills in 'Hawkeye' Is Explained in the Comics
Kate Bishop is already proving herself to be a worthy fighter and hero in 'Hawkeye,' but does she have powers? What about in the Marvel comics?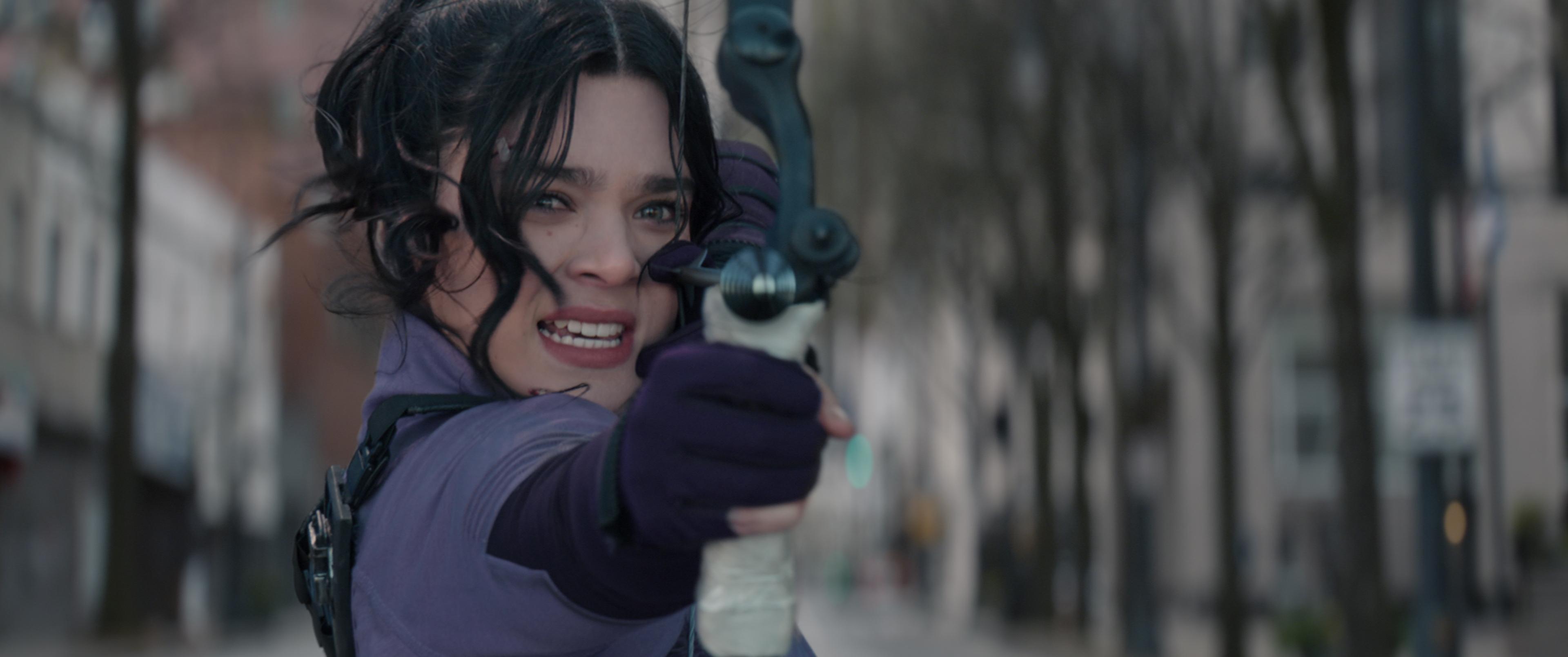 In the MCU's Hawkeye, Kate Bishop's story is slightly different than it is in the Marvel comic books, although both boil down to the same point of influence. Young Kate sees Hawkeye in action when she loses a parent, and she's inspired to become a hero and protector herself.
Article continues below advertisement
Unlike most of the other Avengers, Hawkeye is just a normal guy with no superpowers. This inspires Kate to study every form of combat so intensely that she finds herself in a similar position. In Hawkeye, Kate is not only the best archer, but also a black belt and skilled fighter thanks to her unparalleled drive, but nothing inhuman.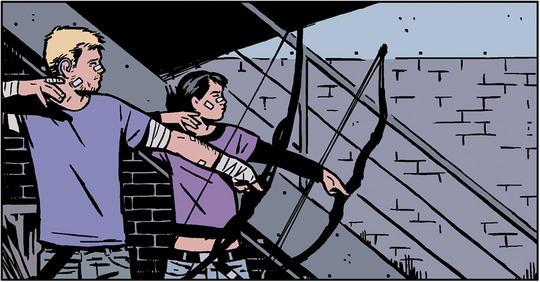 Article continues below advertisement
Kate Bishop doesn't have superpowers in 'Hawkeye.'
Although she's a fighter with otherworldly skills, Kate Bishop doesn't have any superpowers. Between her motivation to be the best fighter and protector, as well as her unlimited resources as a trust fund heiress, Kate grew up in a position to become an unparalleled fighter.
While we learn a bit about how she acquired her fighting skills, we finally see them in action when Kate dons the Ronin suit after the underground auction chaos.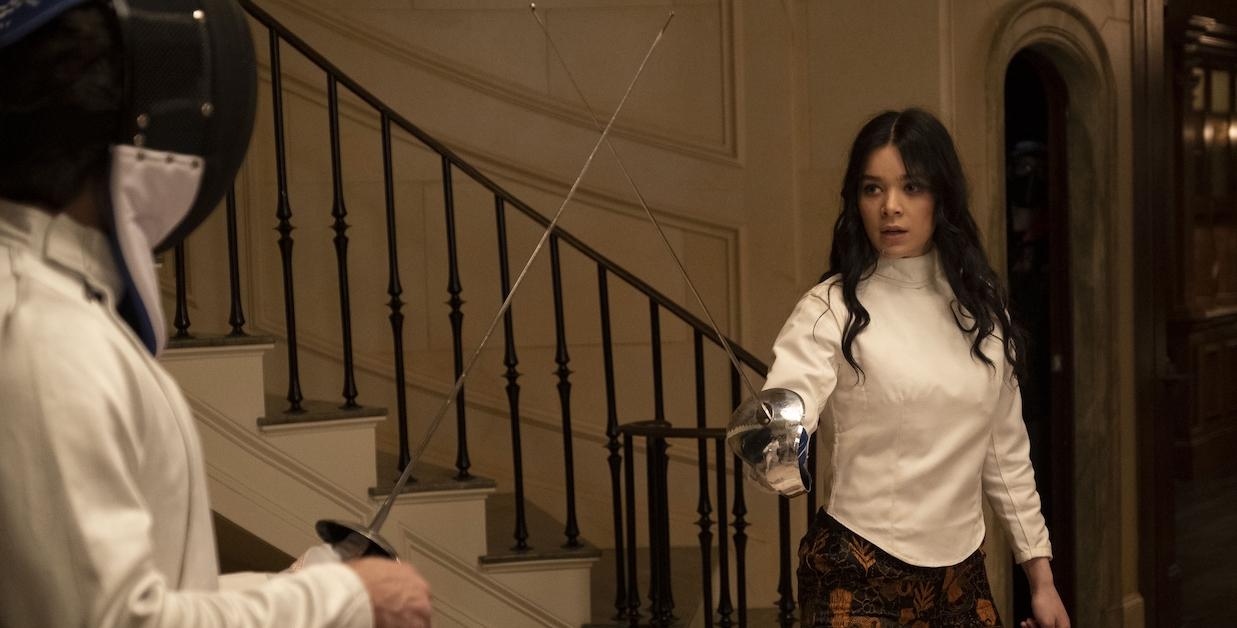 Article continues below advertisement
Despite never taking on a slew of criminals before (from what we can gather), Kate can hold her own with martial arts skills. She's skilled with the bow and arrow, which is demonstrated when she effectively (and accidentally) takes down an entire bell tower.
Then, in a "friendly" bout against her sketchy soon-to-be stepfather, Jack Duquesne, Kate shows off her fencing prowess. While she's very talented with the bow and the sabre, she's clearly not superhuman in Hawkeye.
In the Marvel comics, Kate Bishop also doesn't have any powers.
Although her story is slightly different in the Marvel comics, Kate still doesn't have any powers. In the comics, Kate's dad is actually the one who survives, and Kate later finds out that he was behind her mother's death.
Throughout the comics, Kate's dad, Derek, repeatedly targets her to the point that some think she could have powers thanks to his genetic experimentation. However, when Derek's ally, supervillain Madame Masque, inhabits a clone of Kate's body, it's clear she truly has no powers.
Article continues below advertisement
But Kate is also skilled with a number of weapons in the comic books. Of course, when she takes on Hawkeye's mantle, she also inherits his bow and quiver of trick arrows. But like Clint's Hawkeye, Kate's Hawkeye has her own arsenal of unique weaponry. In addition to the bow and quiver, Kate takes possession of various powerful Marvel weapons.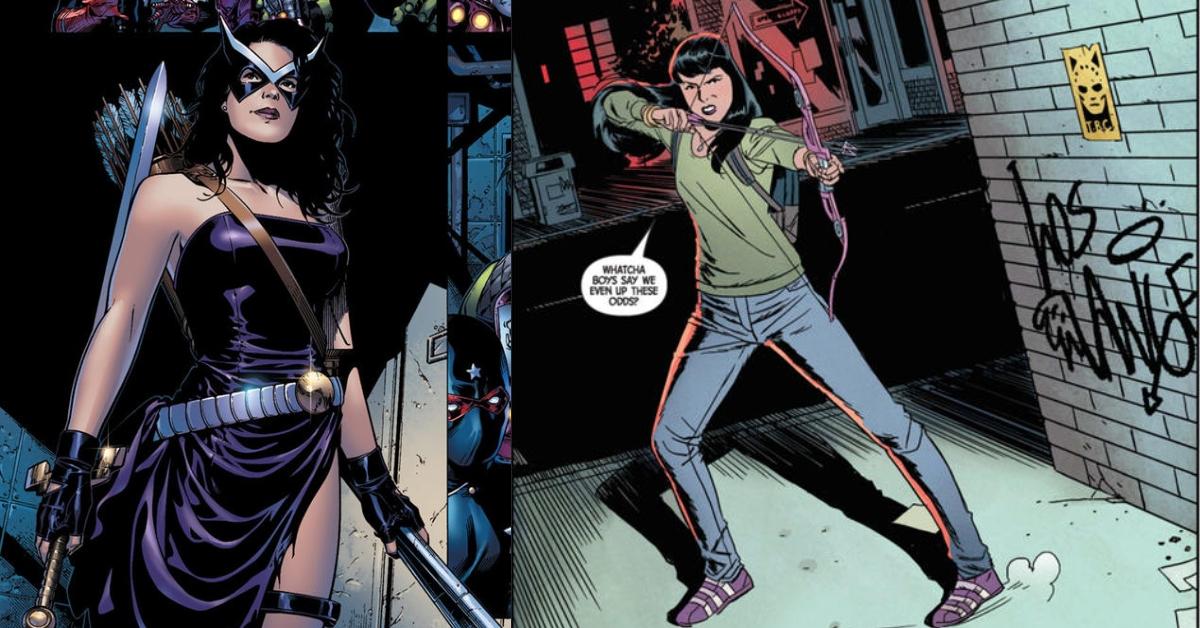 Article continues below advertisement
She takes a pair of Mockingbird's battle staves from the Avengers mansion, which can be used as a bo-staff, javelin, or even an eight-foot vaulting pole.
She also takes possession of a sword modeled after the Swordsman's Sword, receives a Kree composite soul bow from Marvel Boy, and uses Pinaka. Pinaka is virtually a bow that magically generates energy arrows when its string is pulled, and it is given to Kate by Druid in the comics.
So while Kate may not have powers, her strong relationships and fighting skills award her an unmatched arsenal of weapons that put her on an equal plane to many supernatural heroes. We may even see some of these unique weapons make appearances in Hawkeye.
New episodes of Hawkeye drop every Wednesday on Disney Plus.