A Former Employee of Rudy Giuliani Is Alleging That He Sexually Assaulted Her
Noelle Dunphy is suing Rudy Giuliani following claims that he sexually assaulted her while she was working for him and also failed to pay her wages.
Content warning: This article discusses sexual assault.
Few political figures have seen their reputation take a greater nosedive than Rudy Giuliani. Those who had assumed that things couldn't get worse for the former New York mayor recently found out just how wrong they were. Recently, news broke that Giuliani was being sued by Noelle Dunphy, a former employee of his.
Article continues below advertisement
Dunphy is claiming that Giuliani sexually assaulted her, and also failed to pay her more than $2 million in wages. Now, many want to better understand who Noelle Dunphy is.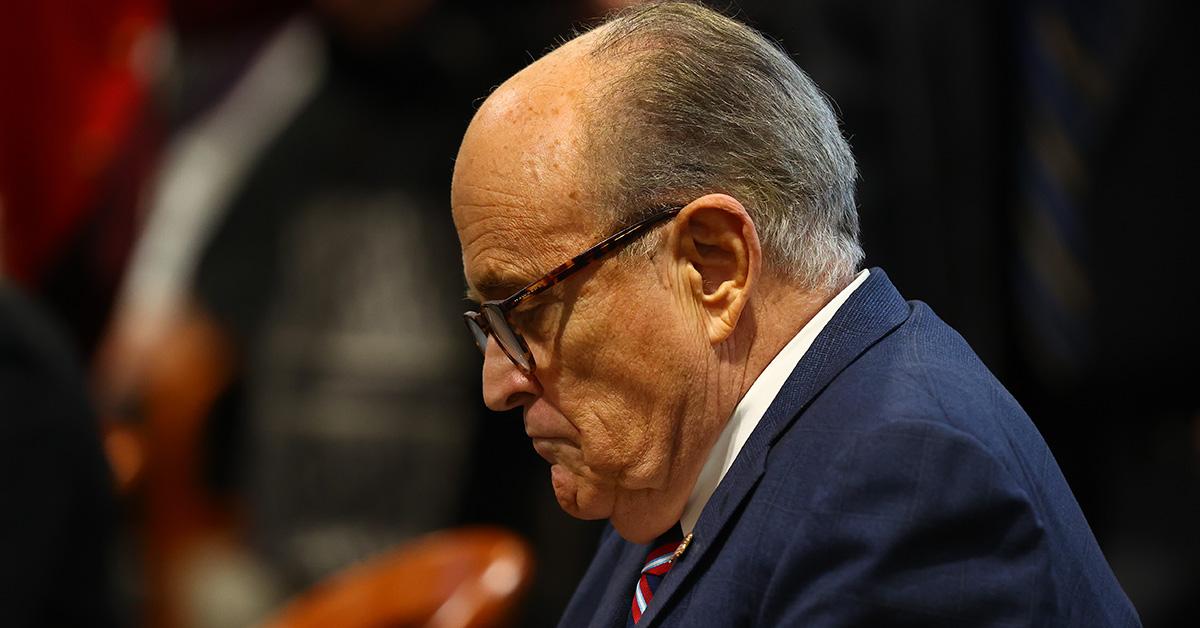 Article continues below advertisement
Who is Noelle Dunphy?
Dunphy is suing Giuliani for $10 million in damages for his alleged sexual abuse and wage theft. She claims that she was "secretly" employed by Giuliani from 2019 to 2021, while he was at the height of his influence inside the Trump orbit. She also claims that she was working as his director of business development and public relations at that time.
Dunphy's website claims that she is a graduate of Columbia University, and that she has decades of experience working in business development. Her website also states that she has occasionally been involved in politics, and that she had encounters with Bill and Hillary Clinton in addition to Donald Trump. Dunphy's lawsuit claims that Giuliani was very eager to employ Dunphy and actively sought her out.
Article continues below advertisement
What does the lawsuit allege about Rudy Giuliani?
Noelle's lawsuit alleges that Giuliani's inappropriate conduct began on the very first day of her employment with him. In January of 2019, she claims that Giuliani kissed her in the backseat of a limo and asked her to send "some flirtatious photos." Giuliani then began asking her invasive questions about her sexual history and eventually forced to have oral sex with him just a month into her time on the job, the lawsuit alleges.
Article continues below advertisement
She also alleged that the abuse escalated until he forced her to have sex with him in spite of his refusals, and she claims that he forced her to perform oral sex on him while he was on the phone with high-profile clients. Dunphy says that Giuliani said it made him "feel like Bill Clinton." The lawsuit also alleges that Giuliani was controlling, insisting that she dress conservatively in public and work naked or scantily clad when they were alone together.
Article continues below advertisement
Dunphy also claimed she was never paid for her work.
In addition to the alleged sexual abuse, which also included obsessive phone calls, Dunphy also claimed that Giuliani never made good on the promised $1 million/year salary that he was supposed to pay her. She was unceremoniously fired in January of 2021, having received none of her pay. Giuliani apparently claimed that he had to defer payment until he settled his third divorce. Dunphy also claims to have recordings of Giuliani making a variety of racist and anti-semitic remarks.
Giuliani has denied all the allegations that were made in this lawsuit.
"Mayor Giuliani's lifetime of public service speaks for itself, and he will pursue all available remedies and counterclaims," Giuliani's communications adviser, Ted Goodman, said.