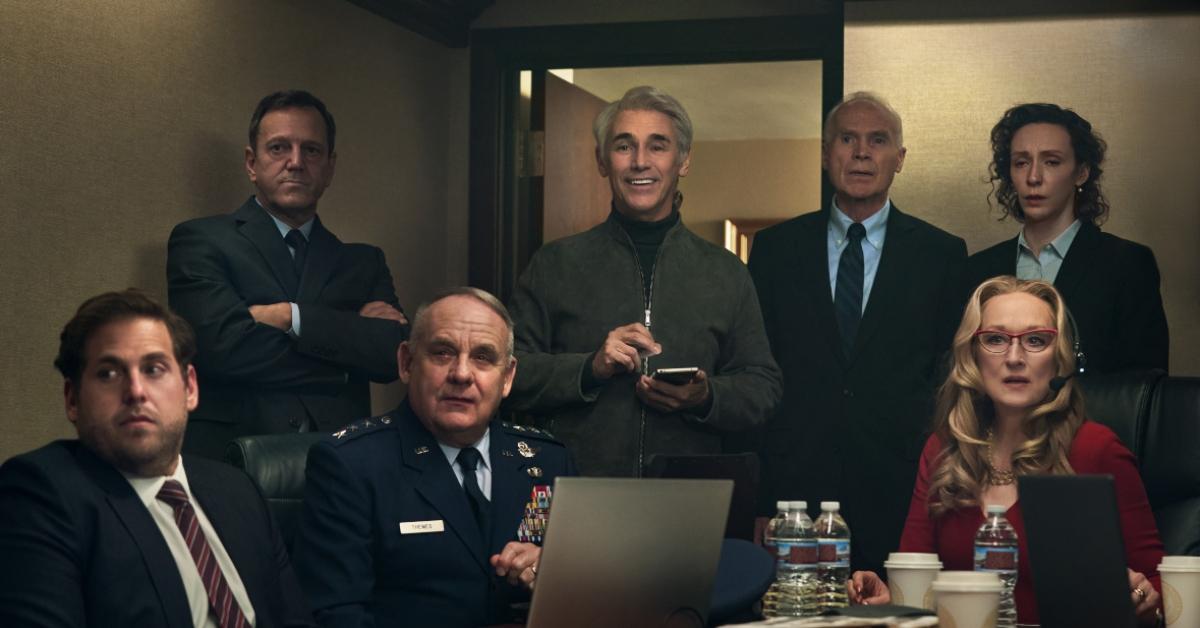 Who Is Peter Isherwood in 'Don't Look Up'? He's a Little Bit of Everyone
Sure, Don't Look Up may have been slightly exaggerated (and we do mean slightly), but one person in particular stood out as a caricature of a human being: tech billionaire Peter Isherwood (Mark Rylance). He came in teeth first, white smile ablazin', and from that moment on he was both a strange shell of a human and a calculating monster. Was Peter Isherwood based on someone real for Don't Look Up? And perhaps more importantly, should we be afraid?
Article continues below advertisement
Who is Peter Isherwood based on in 'Don't Look Up'?
When we first meet Peter in Don't Look Up, he's being introduced at a splashy event, quite similar to the ones Steve Jobs used to hold court over. (An announcer takes the microphone to remind the audience to avoid sudden movements, coughing, negative facial expressions, or direct eye contact with Peter.)
Peter is the CEO of a mobile company called BASH and he's there to introduce a new app to the world. This feature will be able to detect your emotions and, in turn, regulate them as needed. Peter performs a demonstration of the app, which reveals him to be feeling lonely and sad. To cheer him up, the app returns a video of a precious puppy riding the back of a rooster.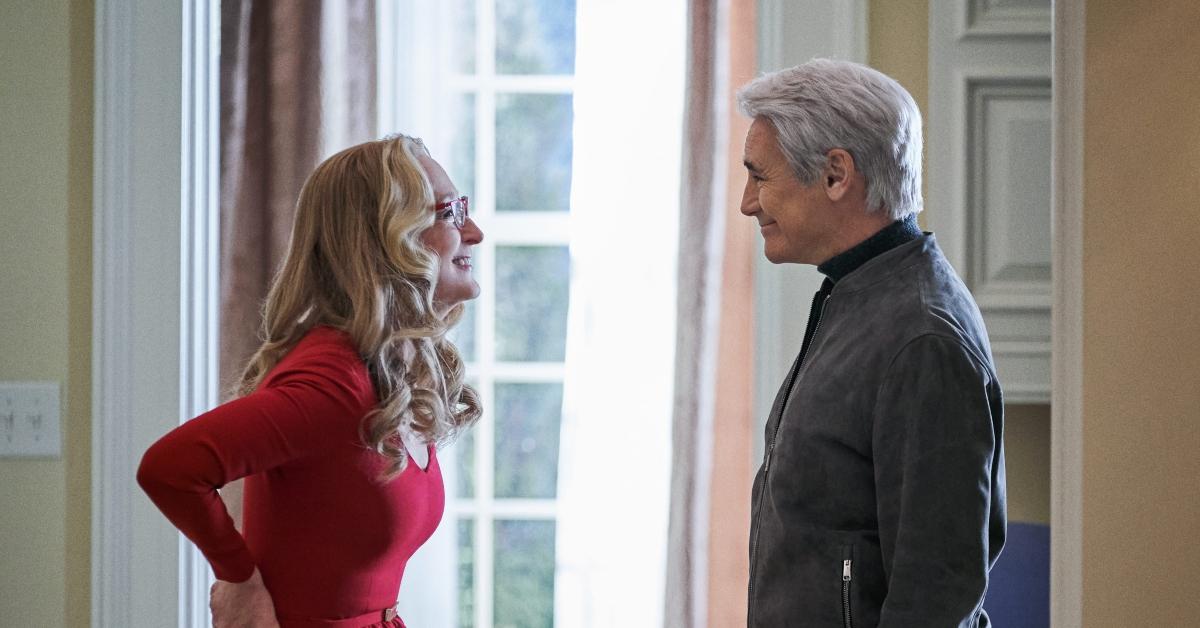 Article continues below advertisement
You get the sense that BASH is angling to take over the world, and you also get the sense that Peter is a Dr. Frankenstein type. The movie relies on the socially awkward genius trope to move that narrative along. He'll always find a way to make sure the ends justify the means. His strange, out-of-left field ideas are vaguely reminiscent of Elon Musk's, who has the vibe of a child just tossing things at a wall to see what sticks.
Peter is also obsessed with space, much like Amazon founder Jeff Bezos and the Virgin Group's Richard Branson. A post-credit scene at the end of Don't Look Up shows the world's wealthiest people safely tucked away within cryochambers on a spaceship. They're searching for a planet with an atmosphere that's similar to Earth, so they can begin anew. That is very much a Bezos-esque dream, and a Musk one as well. Honestly, it seems as if Peter's character is a billionaire buffet, made up of all of the strangest, worst parts of these famous faces, with little humanity.
Article continues below advertisement
Who is Mark Rylance, the actor who plays Peter Isherwood?
It's no wonder Mark Rylance is so adept at pulling pieces from all of the world's richest people, to create a Voltron of the wealthy. He's an accomplished British actor who is widely regarded as one of the U.K.'s finest stage actors. From 1995–2005, he was the first artistic director of Shakespeare's Globe Theater in London. He has, of course, performed on the West End as well as on Broadway, winning three Tony Awards between 2008 and 2014.
Article continues below advertisement
Speaking of awards, his list of wins and nominations is so long, they actually have their own Wikipedia page. In 2015, Mark won a Best Supporting Actor Academy Award for Steven Spielberg's Bridge of Spies. Perched on a shelf somewhere, you might also find his BAFTA Award, Laurence Olivier Award, and SAG Award, to name a few. His acting pedigree is beyond impressive, which makes his turn as the peculiar Peter Isherwood just that much more interesting.
Don't Look Up is currently streaming on Netflix.