Let's Get Inside the Head of the Man Who Ended Amy Schneider's 'Jeopardy!' Streak
We knew it was bound to happen but we were not prepared. Amy Schneider's 'Jeopardy!' streak was finally broken. Who is Rhone Talsma the new winner?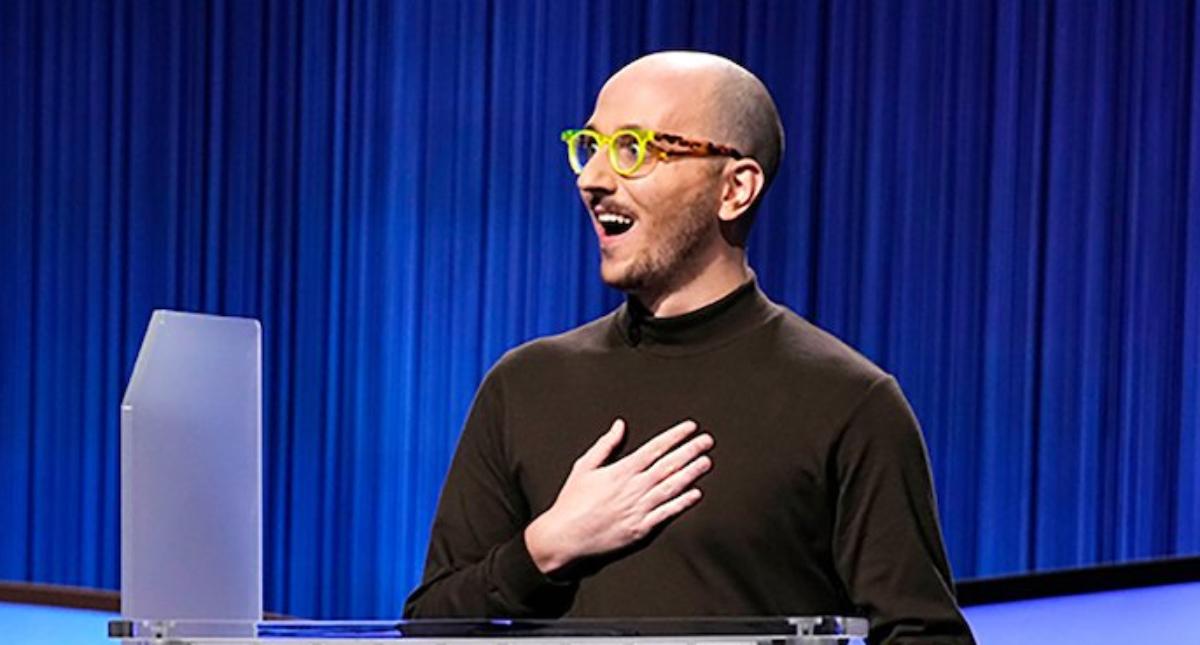 The phrase "out with the old and in with the new" always felt far too harsh and aggressive. Amy Schneider may have ended her incredible Jeopardy! streak, but she's hardly old. She's only one of four Jeopardy! contestants to win over $1 million and of the four, is the only woman. Amy has already made history, but now it's time to meet the man who was behind her gentle fall from grace. Who is Rhone Talsma? We'll take Getting to Know Him for $1,000!
Article continues below advertisement
Who is Rhone Talsma?
It makes perfect sense that a librarian would have all the right answers. 31-year-old Rhone Talsma hails from Chicago where he's a multimedia librarian at the Chicago Ridge Public Library. He has strong roots in the Chicago area, having grown up outside the city in south suburban Plainfield. Rhone later attended DePaul University, then the University of Illinois at Urbana-Champaign where he got his Master of Library and Information Sciences. When in doubt, always ask a librarian!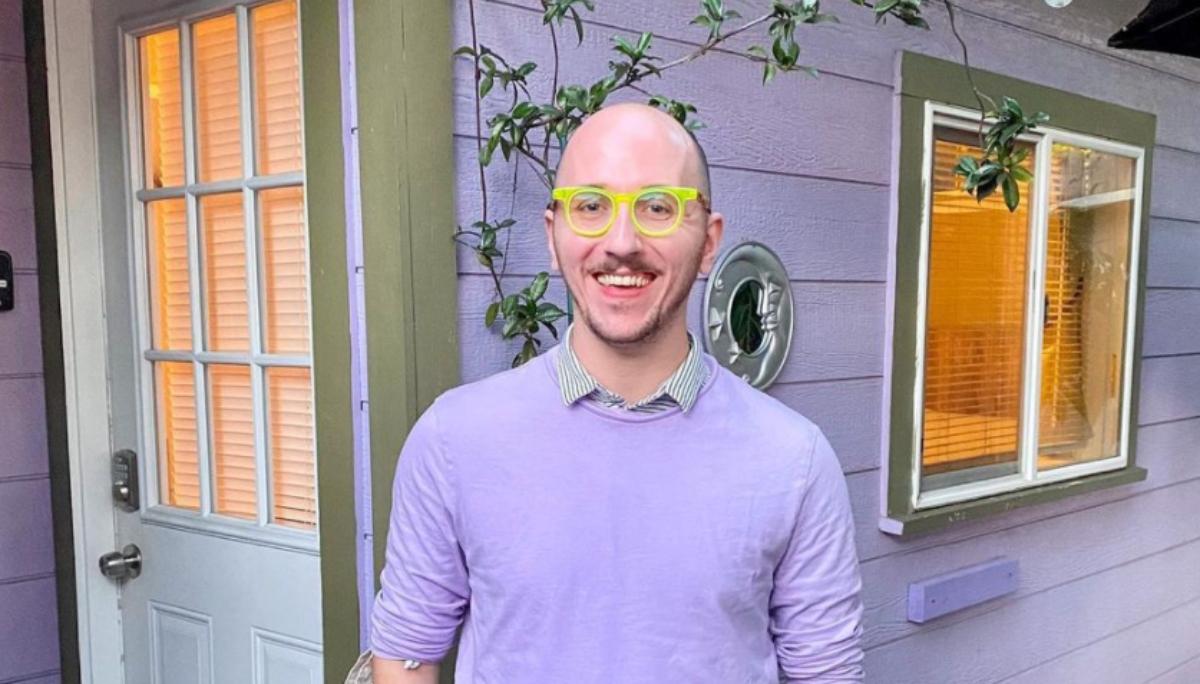 Article continues below advertisement
Speaking to the Chicago Sun Times, Rhone admitted to being pleasantly surprised that a woman was in the midst of such a great streak on Jeopardy!. After learning how many consecutive wins Amy secured, Rhone mentally prepared himself to lose but was determined to have a great time no matter what. "I was just on there hopefully for people to like my personality and do the best I could," Rhone said. He certainly nailed that, and the unexpected (for him) win.
Being a librarian helped Rhone prepare for 'Jeopardy!'
When Rhone started out with Chicago Public Libraries, he was a subcontractor whose main job was helping older adults essentially learn how to use computers. Rhone was particularly good at walking them through the complicated world that is cyberspace, which is very sweet. Now he does a little bit more.
Article continues below advertisement
His role as multimedia librarian is a bit of a buffet, meaning Rhone does a little bit of everything. He told the Chicago Sun Times that, "public librarianship is like a kitchen-sink kind of job. Other duties that come up really stretch what you do in this kind of work. It's the perfect job for me because every day is different." And that's the perfect skillset for a Jeopardy! winner because every clue is different.
Article continues below advertisement
It seems impossible to prepare for Jeopardy!, but Rhone did his best. He fessed up to the fact that he's not the most organized person in the world, so Rhone watched the show and played alone every day. "As you do that, some things come up repeatedly, so you start to memorize those things even if you don't know the material." Being a librarian means you know a little about a lot of things, which is basically the definition of Jeopardy!.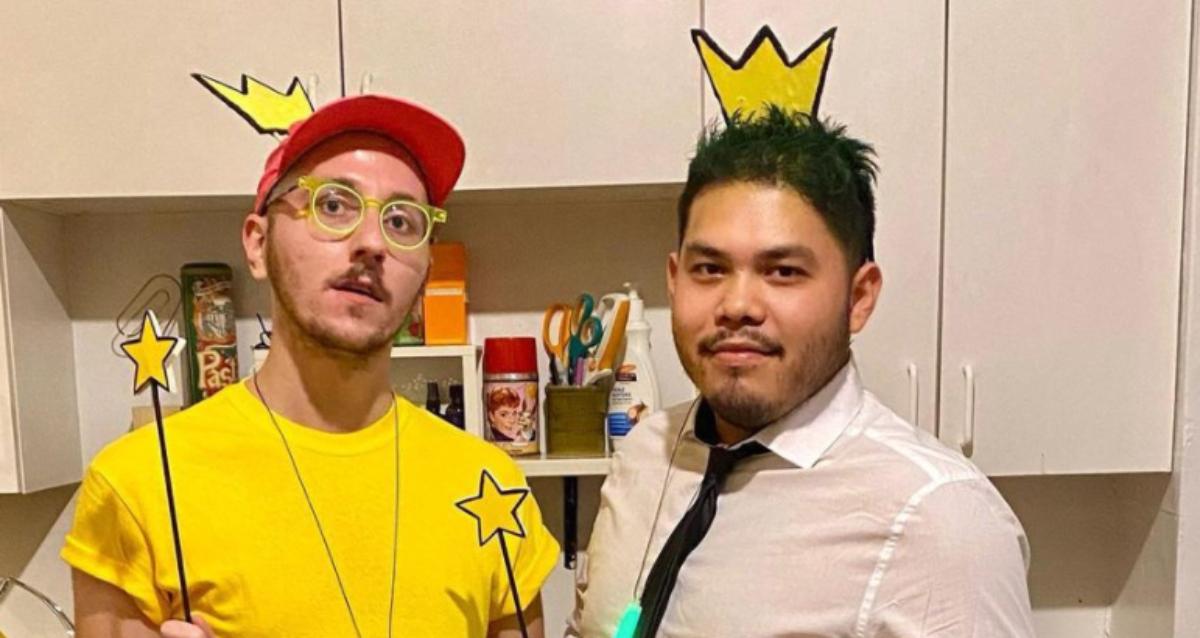 Rhone appears to have one of those brains that's like a sponge, absorbing the world around him. He has a very short attention span and can't watch anything for more than 30 minutes, which is what makes Jeopardy! the perfect show. Plus, as a librarian, Rhone is constantly being asked questions therefore he thinks quickly on his feet.
While we don't know how many games Rhone will win, he was able to share his plan for any winnings, which is to travel to Europe with his partner Isaac Garcia.