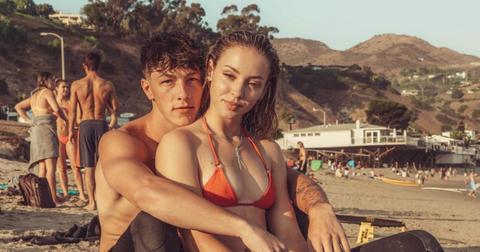 TikTok Star Tayler Holder Asks Ex-Girlfriend Sommer Ray to "Stop Throwing Shade"
By Gabrielle Bernardini

Updated
Well, it seems another member of the Hype House is off the market.
TikTok star Tayler Holder first rose to fame on the popular Brat series Dirt in 2018. Since then, he has garnered more than 16 million followers on the viral Gen Z app. While Tayler is used to spilling the details about his personal life to his online following, the 23-year-old has kept fans relatively in the dark about his current relationship status. But, not anymore.
Keep reading to find out who Tayler is dating in 2020.
Article continues below advertisement
Who is TikTok star Tayler Holder dating in 2020?
In an Instagram snap, Tayler confirmed that he is currently dating model and fellow influencer Charly Jordan. The two were photographed kissing and showing major PDA on social media.
Fans have been speculating for weeks that the two were an item after appearing together on one another's social media channels.
But, Tayler and the Clubhouse BH member have played it off that they were "just friends."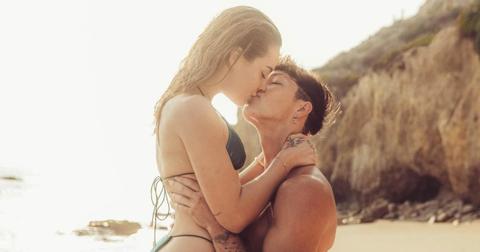 Article continues below advertisement
Tayler and Charly were first spotted together in July after the Hype House member and fitness model Sommer Ray called it quits on their short-lived relationship.
Who are Tayler Holder's ex-girlfriends?
In May 2020, Tayler posted that he was "booed up" and tagged Sommer. In a TikTok video he also wrote, "5.19.20," which many commented was the date the influencer couple started dating.
Tayler's friend and fellow TikToker Bryce Hall also confirmed the romance rumors during a livestream saying, "They're definitely feeling all up on each other's faces and stuff." He later joked that Sommer and Tayler were "definitely, maybe ... kissing. I will say that they have probably kissed."
Article continues below advertisement
However, their romance reportedly ended just one month later. "Your apology needs to be as loud as your disrespect was," Sommer posted in a cryptic message. Many of her fans assumed that she was referring to Tayler, and that the two had broken up. But, the pair seemingly moved past their beef and were once again spotted together before ending their romance for good in July.
After confirming his relationship with Charly, Tayler took to YouTube to share a message to his ex-girlfriend Sommer. In the video posted on Oct. 26, he addresses rumors that have been circulating around the internet. Tayler claims he did not cheat on the influencer and did not unfollow her (she apparently blocked him on every account).
Tayler concludes the video, saying, "Sommer, please stop throwing shade at us."