The 'Kingdom Hearts 4' Trailer Features a Familiar Girl — But Who Is She from the Series?
Spoiler alert: This article contains spoilers for the Kingdom Hearts game series.
The 20th anniversary of the Kingdom Hearts series was marked by the official announcement of Kingdom Hearts IV. The new sequel picks up after the events of the previous game and features main protagonist Sora in a new world. His old companions Donald and Goofy return, and he continues to be observed by enigmatic figures. The trailer also features a somewhat new face, but this girl has appeared in previous games.
Article continues below advertisement
The Kingdom Hearts series spans more games than the average person might realize. Of course, you have Kingdom Hearts I through III. In between those titles are all sorts of spinoffs, side stories, prequels, and midquels that bridge the gap between numbered games to an absurd degree. One of those titles is a 2015 gacha game called Kingdom Hearts Union χ, which takes place several years before the events of the main games. It was in this title that the girl in the IV trailer was introduced.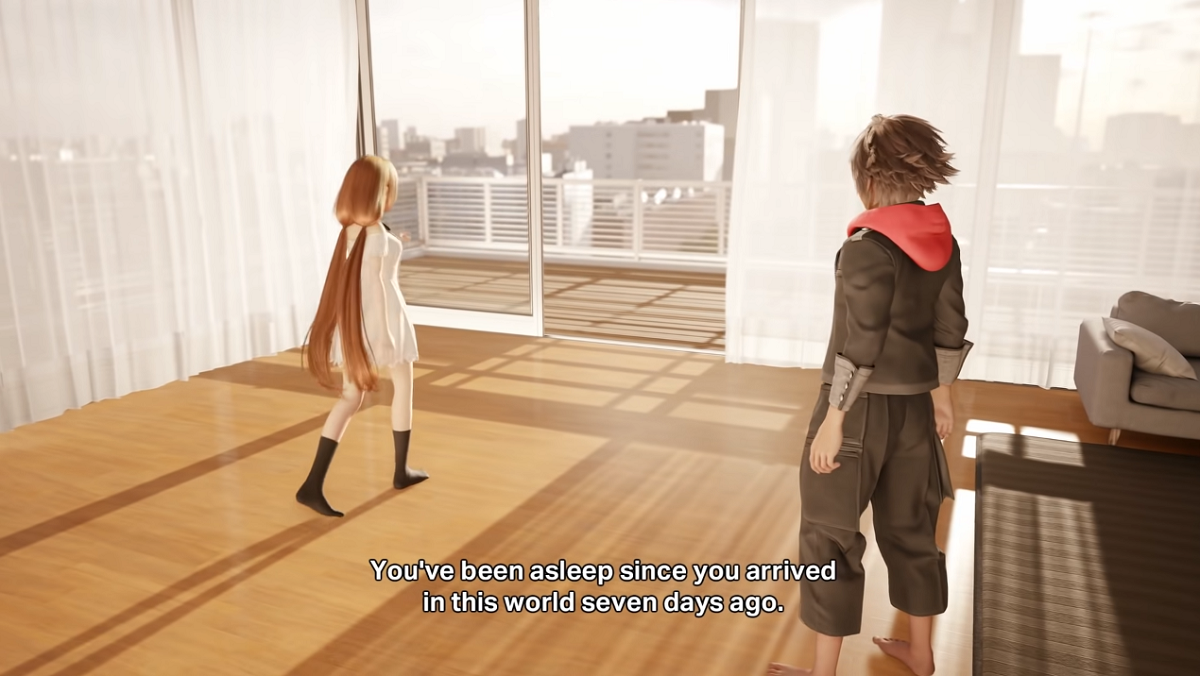 Article continues below advertisement
Who is the girl in the 'Kingdom Hearts IV' trailer? Dedicated fans have met her before.
Of all the characters featured in the Kingdom Hearts IV trailer, this girl helps to truly set the stage for the sequel. Her name is Strelitzia, and she's in a situation very similar to Sora's by the time they meet.
Strelitzia is first introduced in Union χ. Unbeknownst to the main protagonist (i.e., your player character), she is a Keyblade wielder who has been at their side since they first began their adventure. She is also the sister of Lauriam, another major character.
Article continues below advertisement
As she begins to have her doubts about the true mission of the Keyblade wielders, she seeks out the player character's assistance. Unfortunately, she is ambushed by a shadowy figure and stricken down before they can ever meet.
The next time we officially meet her is in the trailer for Kingdom Hearts IV, aiding Sora as he wakes up in a strange new world. With both she and Sora having lost their lives in their original world, they now reside in a so-called "afterworld" called Quadratum.
Despite being introduced years prior, Strelitzia will at last play a pivotal role in Kingdom Hearts IV.