Recognize the Star of the Xfinity Commercial? She Has Been in the Music Industry for Over a Decade
Who is the girl in the Xfinity commercial? She's been featured in a number of the company's ads, and she's been singing for over a decade.
Some commercials capture our attention in the worst way, whether it's a catchy jingle you can't get out of your head or a face that's too familiar but you can't put your finger on. Many times, the people in these ads aren't just random people. Some companies are able to secure big celebrities or well-known people for their ads.
Article continues below advertisement
In some 2022 Xfinity commercials, viewers have noticed a girl that they have probably seen before. So, who is she? It turns out that she's been making music for over a decade since she was a teenager.
Who is the girl in the Xfinity commercial?
Rebbeca Marie Gomez, aka Becky G, is the star of one of the latest Xfinity commercials. Although, if you weren't sure, don't feel too bad. Neither she nor the company has posted about the collab on their social media, and Xfinity hasn't posted her ad to its YouTube channel, so many viewers who have semi-recognized her famous face are wondering the same thing.
Article continues below advertisement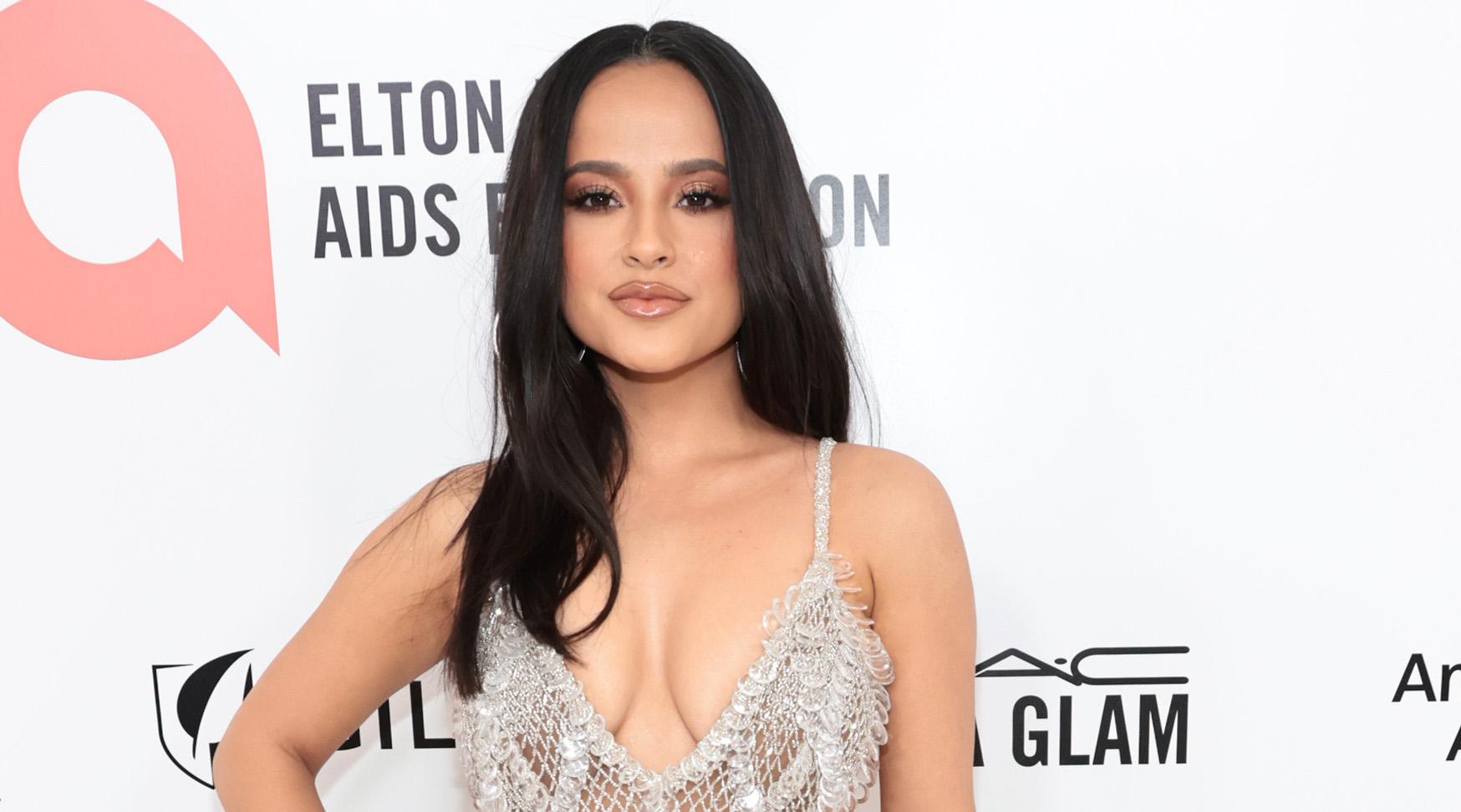 More than a decade ago, Becky G's music career began to take off after she posted covers of popular songs online. From there, her fanbase grew and she's been able to gain millions of followers across social media. You may know her from hit songs like "Shower," "Can't Stop Dancing," and "Becky From the Block."
Article continues below advertisement
Even though her music is her claim to fame, Becky G also has some acting credits to her name. She's been in Power Rangers and played Valentina in Empire. In addition to some other small roles, she's also an executive producer and judge on the 2022 TV show Becoming a Popstar, according to the show's IMDb.
Is Becky G related to Selena Gomez?
Although both of these singers have the same last name, they aren't related — but they do have a few other things in common. For one, both women are Mexican. According to the bio on her IMDb, all four of Becky's grandparents are from Mexico, although both of her parents are born in the U.S.
Article continues below advertisement
On the other hand, Selena Gomez has one Mexican parent. Her father, Ricardo Gomez is from Mexico, but her mother, Mandy Teefey is Italian. The two reportedly met in high school but they are no longer together and have both remarried.
Aside from this, both Selena and Becky both have cosmetics lines. Selena launched Rare Beauty in Septembr 2020. The brand is all about promoting natural beauty and being "comfortable with yourself."
In 2021, Becky launched Treslúce Beauty. The brand was inspired by her culture. "My Mexican heritage was also very much an inspiration, as I wanted to highlight it in a very special way—along with all the other beautiful Latinx cultures within our community," she said in an interview with Byrdie. It's got tons of bright and bold colors, which is very different from Selena's brand.