One Theory Ties the Zodiac Killer to Laci Peterson — Could It Be True?
Scott Peterson is the cold-blooded killer who took the lives of his wife, Laci Peterson, and their unborn child. But there are some other theories.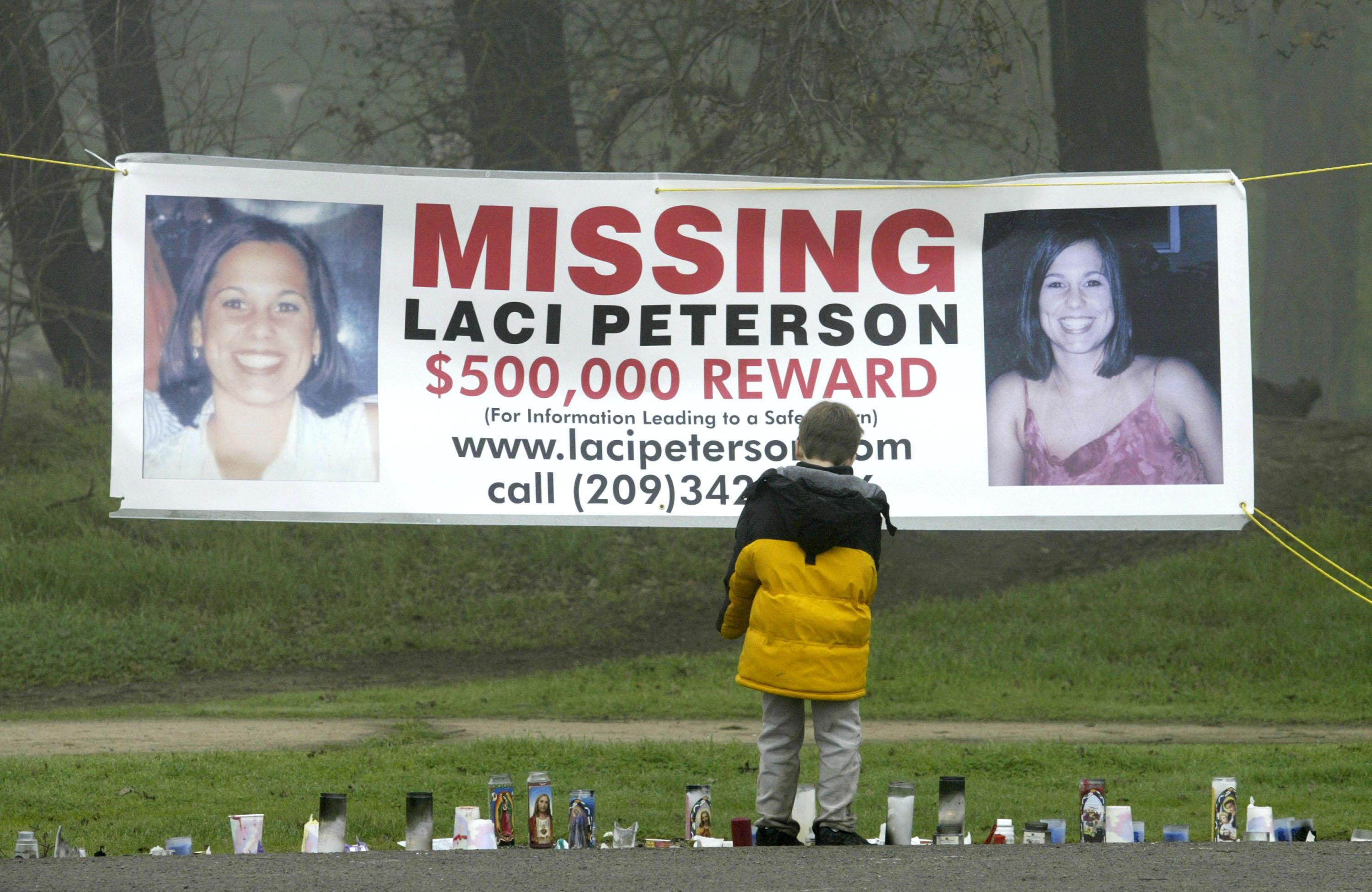 The Peterson case is back under the microscope as Dateline revisits the killer husband. Scott Peterson has been on death row for almost 20 years for the murder of his wife, Laci Peterson, and their unborn child, amidst his affair with Amber Frey. However, his death sentence was recently overturned, and now he and his family are trying to prove his innocence.
Article continues below advertisement
Scott Peterson has never confessed to murdering Laci Peterson, except for in an unreliable account, I'm Sorry I Lied to You: The Confession of Scott Peterson by Donna Thomas. Other than that, both he and his family have maintained his innocence. So, some alternative theories have popped up about who actually killed Laci Peterson.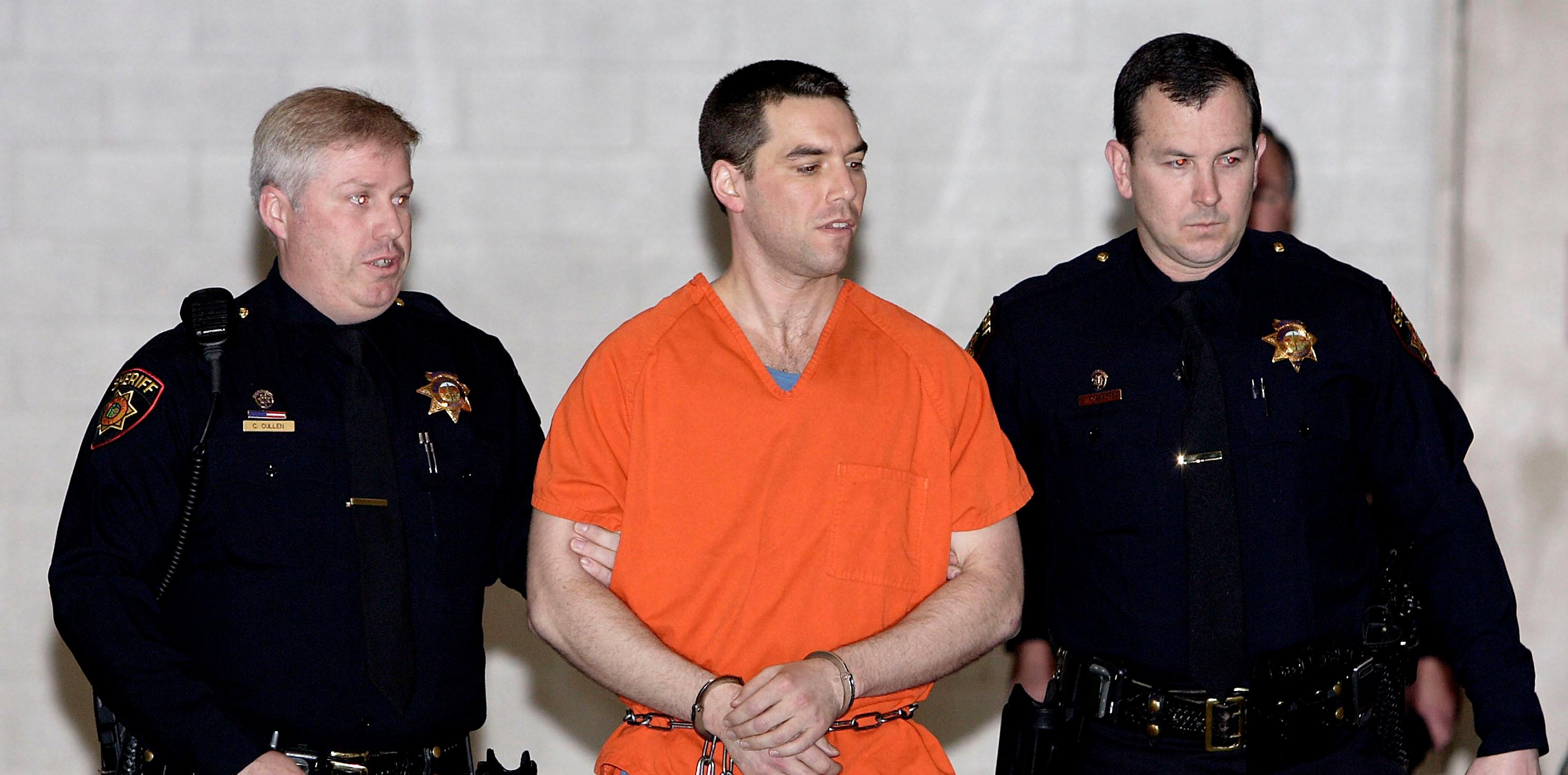 Article continues below advertisement
Scott Peterson probably killed Laci Peterson based on circumstantial evidence, but he makes a compelling case for his innocence.
Not only was Peterson cheating repeatedly on his young wife, Laci, but he harbored an odd demeanor during his trials. According to those who watched the trials, Peterson often appeared unemotional and even sociopathic.
Based on his unofficial confession, this would actually add up pretty simply. Plus, Laci's body washed up right where Peterson had taken his so-called fishing trip.
However, Peterson blames the court for seeing him as a bad guy because he cheated. He claims that just because he's a cheater doesn't mean he's a murderer.
Not only that, but when he bleached his hair and was found with his brother's ID and a large sum of cash, he claimed that he was actually meeting his brother and dyed his hair to avoid the press. Police assumed he was on the run to Mexico. And in all honesty, Peterson's story sounds just a little too convenient.
Article continues below advertisement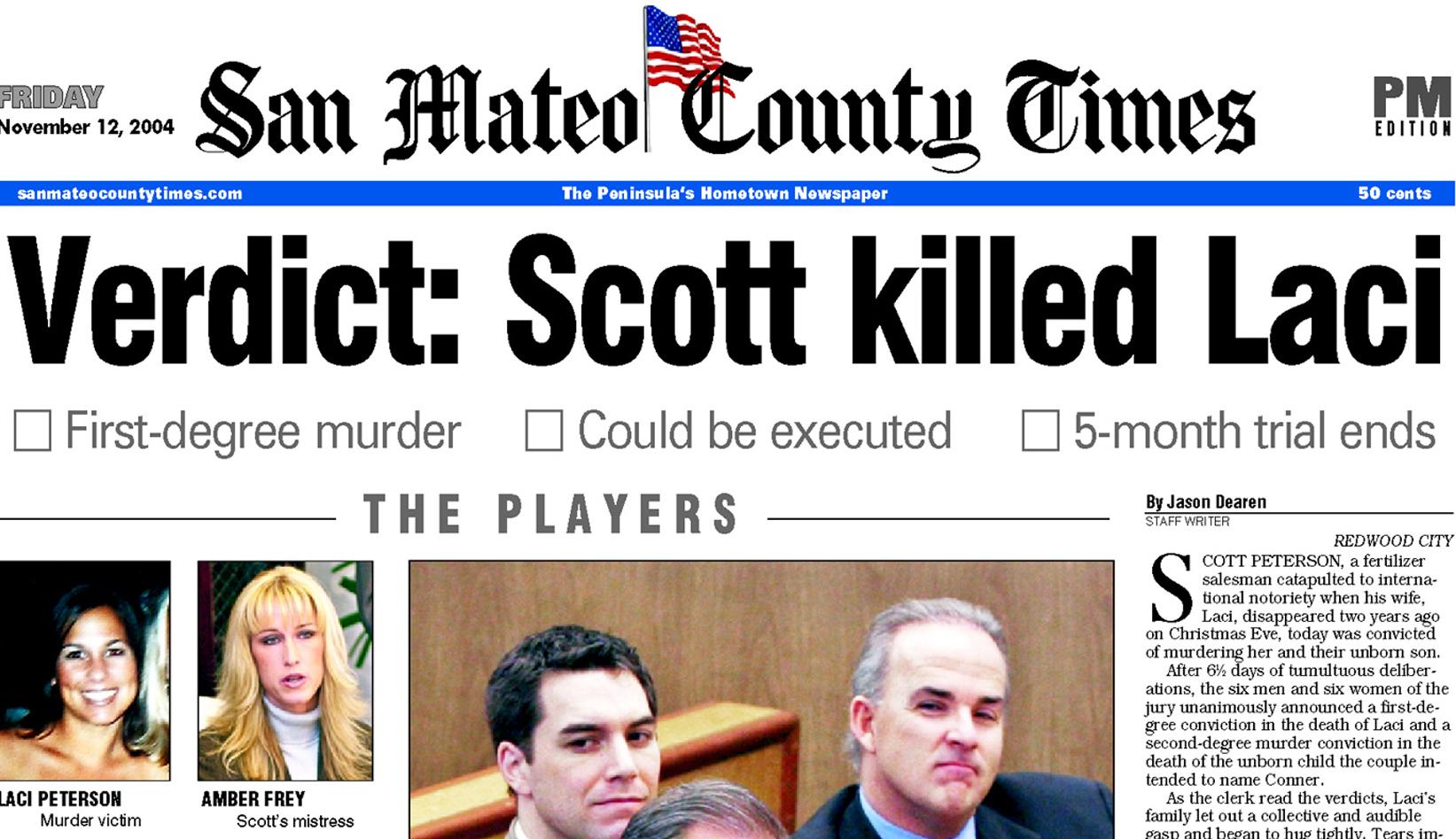 People following the Laci Peterson case have come up with alternative theories as to who killed her.
While most people agree that Scott Peterson is the culprit, there are some alternative theories posed by true crime fans and Peterson's defense team alike. One theory is that Laci was abducted while she was walking her dog.
Article continues below advertisement
Apparently, many witnesses saw a pregnant woman walking a golden retriever, and some even witnessed the woman being harassed by two men at the park. It's possible they didn't dump her in the bay until after the news of Peterson's incriminating fishing trip was making headlines.
Other neighbors claim that Laci intervened in a burglary that was happening across the street the same day she disappeared. Could she have taken a step too far, and the burglars abducted and killed her?
And another theory points to a burglary that could have been related. Some jewelry she had recently gotten appraised disappeared. Scott's lawyer was able to produce a receipt from the pawn shop that bought the same missing watch but never divulged the name on the receipt.
Article continues below advertisement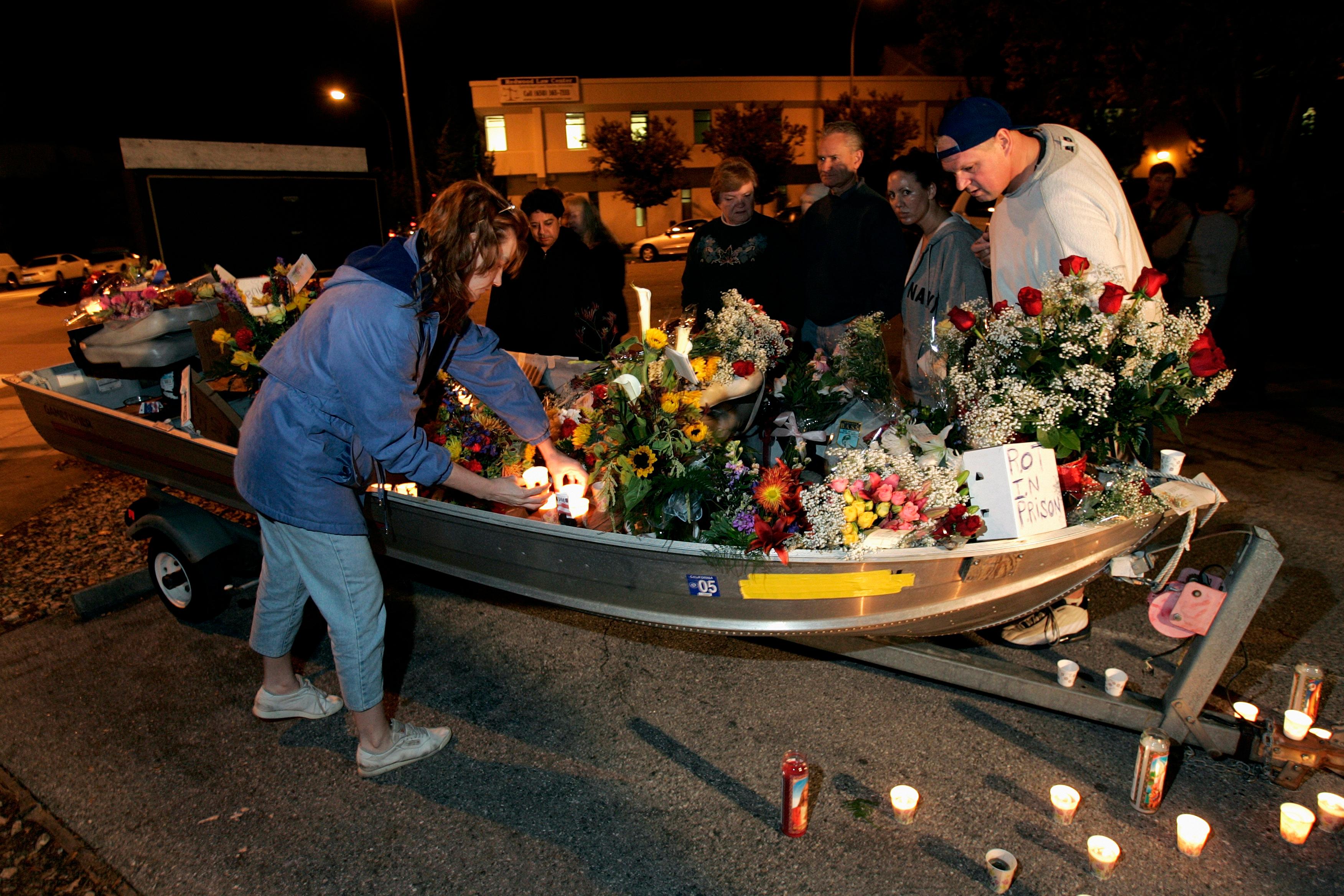 Other theories include a Satanic cult and a probable serial killer, Ed Edwards.
One very early theory before the police arrested Scott Peterson was that a Satanic cult killed Laci Peterson, which could also tie her to the murder of another pregnant woman, Evelyn Hernandez.
Hernandez washed up on the same exact shore as Laci, and both women went missing on dates crucial to the Satanic calendar. But one officer claimed that when task forces popped up to investigate Satanic cults in the 1980s, there was no evidence that such cults even existed.
Article continues below advertisement
Another major theory ties Laci Peterson to the suspected Zodiac Killer, Ed Edwards. Edwards wrote a book titled Metamorphosis of a Criminal, which one retired detective believes outlines the many murders of Ed Edwards. Not only that but one of the Zodiac Killer's hieroglyphic clues in which he said, "You will know my name," actually adds up to Edward Edwards.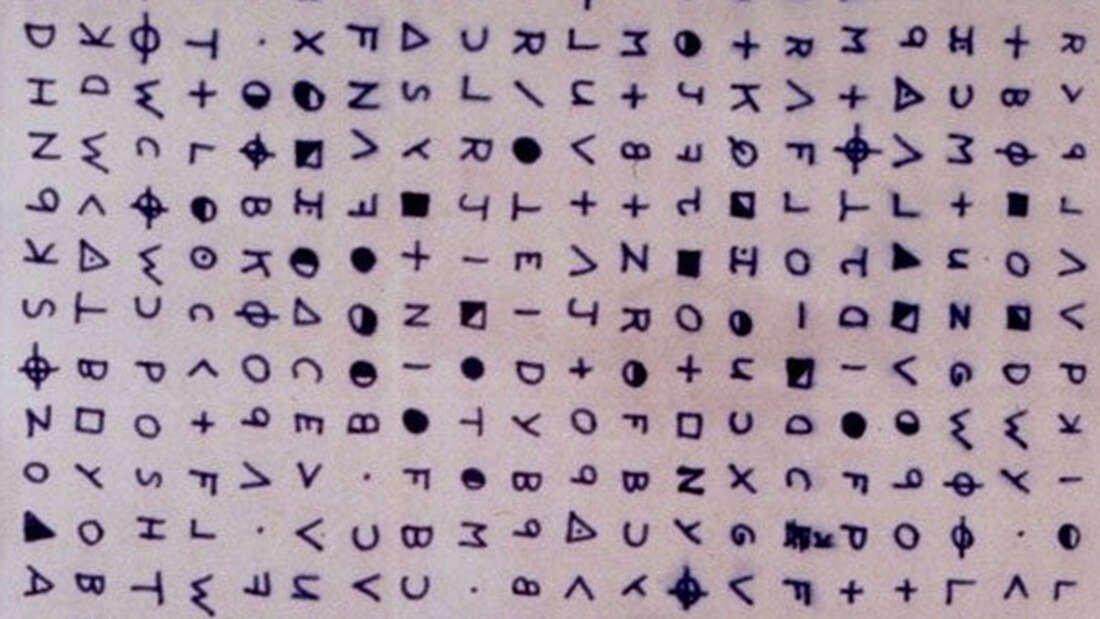 Edwards was actually a blogger on both zodiackiller.com and blackdahliasolution.org, tying him to many unsolved murders. Plus, he ended up in jail for killing his own son with no regrets, until Edwards himself died in 2011 behind bars. Apparently, Edwards had a pattern of targeting couples with infidelity issues so that it would be easy to frame the husband. If that's the case, he did a pretty good job.
Even 20 years later, who knows what else might be uncovered?