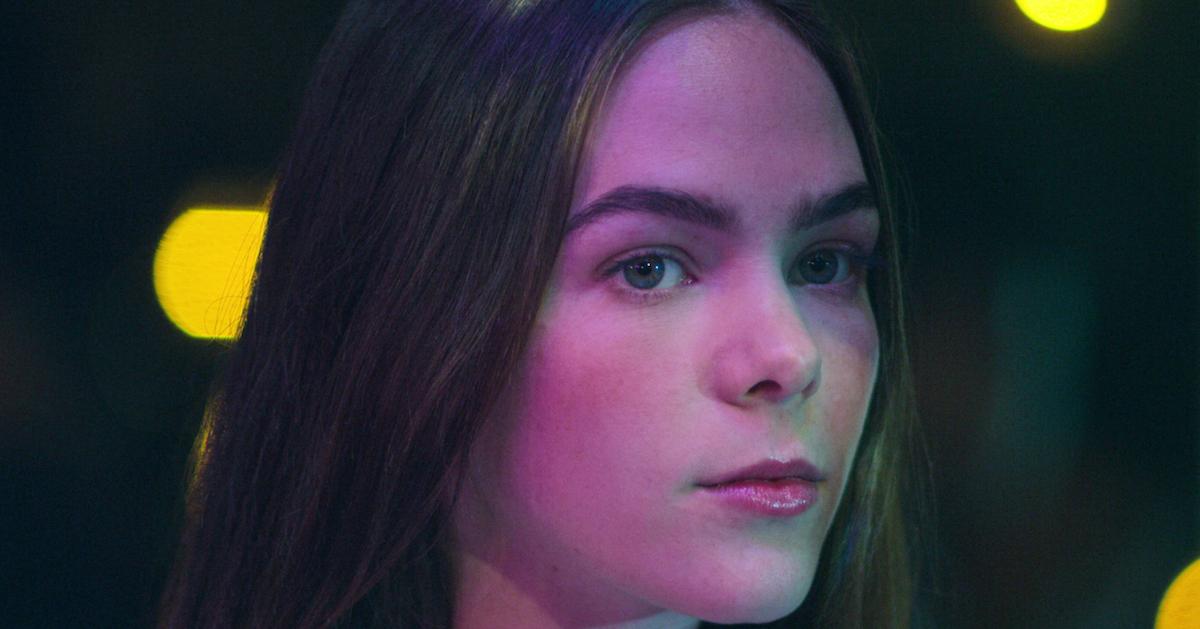 Did the Final Episode of 'Who Killed Sara?' Part 2 Reveal the Likely Murderer?
Warning: SPOILERS for the Season 2 finale of Who Killed Sara? are ahead.
Netflix's whodunnit series Who Killed Sara? (originally ¿Quién Mató a Sara?) is a combination of shows like Revenge, The Undoing, and How to Get Away with Murder.
The Mexican drama centers around the mysterious death of Sara Guzmán (Ximena Lamadrid), who died after someone cut her parasailing harness.
Article continues below advertisement
Her brother, Alex Guzmán (Manolo Cardona), was convicted of her murder and he spent nearly two decades behind bars.
When he's released, Alex vows to solve his sister's murder once and for all. He zeroes in on the members of the Lazcano family, as Sara had been dating Rodolfo Lazcano (Alejandro Nones) at the time of her death. Alex soon learns that many of the Lazcanos have a lot to hide.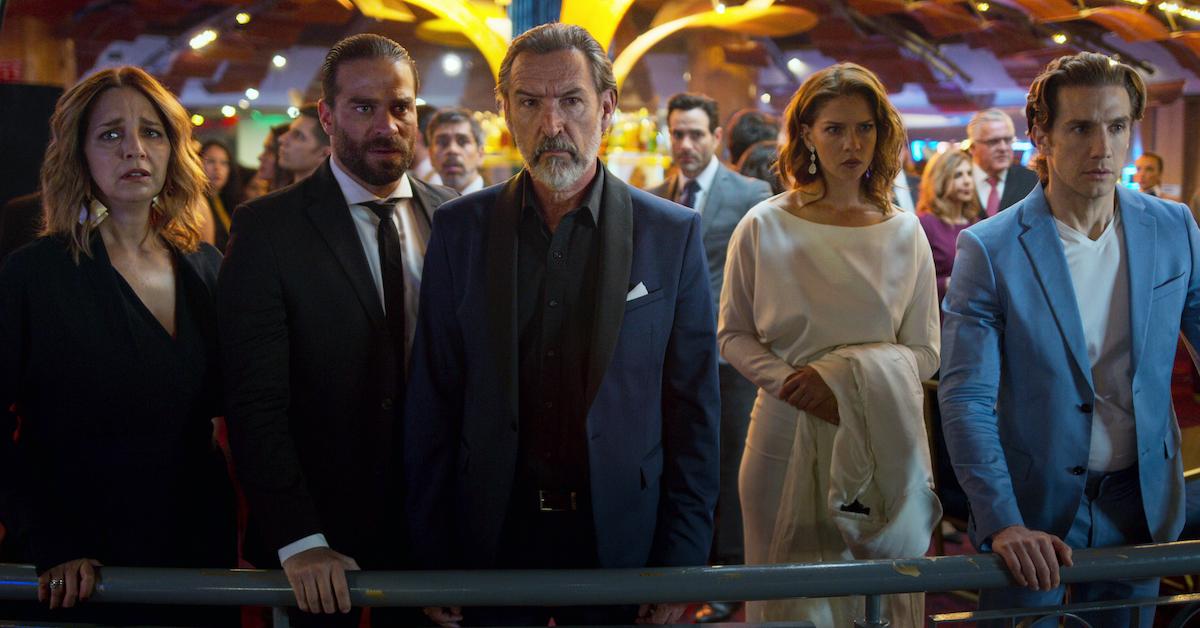 Article continues below advertisement
While viewers were hoping for clear answers in thefinal episode of Season 2 of Who Killed Sara?, there are many unresolved storylines and things that still need to be explained. Was the identity of the killer revealed?
Keep reading for a breakdown of the last episode, and to find out if the show will return for a third season.
What happens in the last episode of 'Who Killed Sara?' The ending explained.
First, let's recap what happened at the end of Season 1. The tenth episode of Who Killed Sara?, which is entitled "Two Graves," reveals more about Sara's tragic death through flashbacks. The story regarding her final days unravels as well, and viewers learn that there were several people who would have wanted the teen to die.
Article continues below advertisement
Right before she left for the group trip to Valle, Sara watched an alarming video. It revealed that a woman named Flor Sánchez was murdered at the casino owned by her boyfriend's dad, César (Ginés García Millán). She gave the VHS to a friend for safekeeping, in the event that something happened to her.
Shortly thereafter, Elroy (Marco Zapata) told matriarch Mariana Lazcano (Claudia Ramírez) that Sara was pregnant. He implied that the father was her husband, César.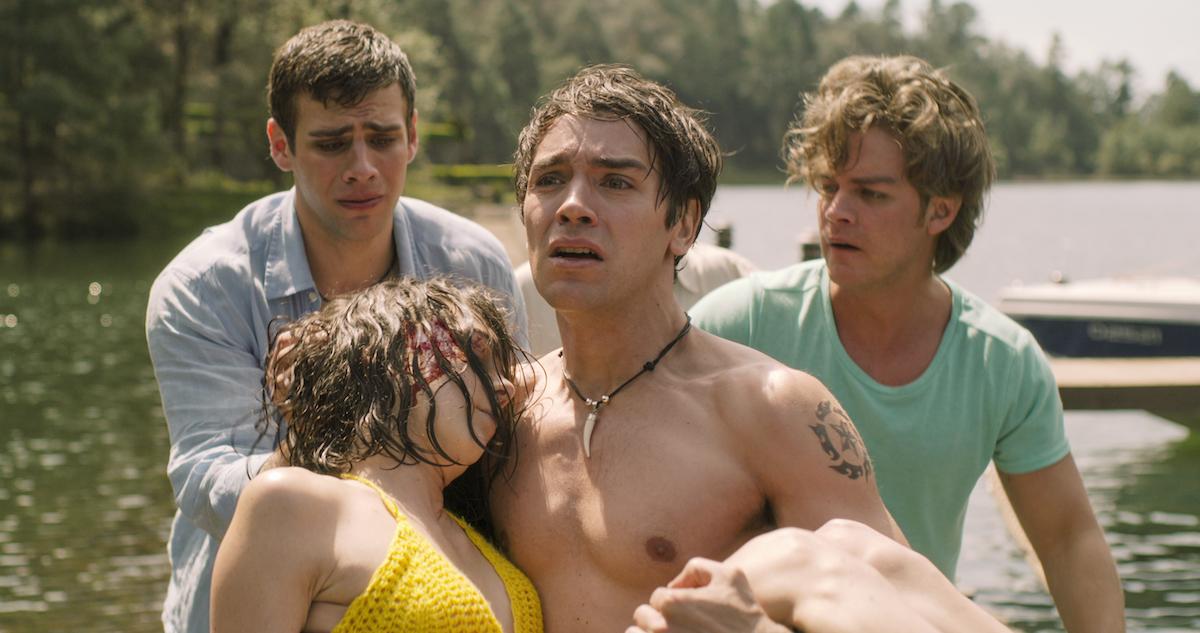 Article continues below advertisement
Meanwhile, Mariana's son/Sara's boyfriend, Rodolfo, was under the impression that he was the father of Sara's baby.
Prior to the parachuting incident, Mariana ordered Elroy to keep an eye on Sara, Rodolfo, and her other son, Chema.
She later went on a walk with Sara, and she acknowledged her pregnancy. Mariana promised that the Lazcanos would look after the baby, and she pretended like Rodolfo was the father.
Though Rodolfo didn't want Sara to use the parachute while pregnant, Mariana told her to have some fun before she was a mom.
She encouraged Sara to go parasailing on the boat, and she then asked Elroy to cut the harness. Mariana threatened to tell Elroy's secrets if he didn't (he caused his mother's death when he was a child).
While it seemed like Sara's murder was just moments from being solved, Who Killed Sara? concluded with a twist.
Article continues below advertisement
Elroy may have been ordered to cut the parachute, but the finale doesn't reveal if he was able to go through with it. As soon as Mariana threatened him, Elroy became visibly uncomfortable with the idea of harming Sara.
Later on in the episode, he struggled with whether or not to cut the parachute.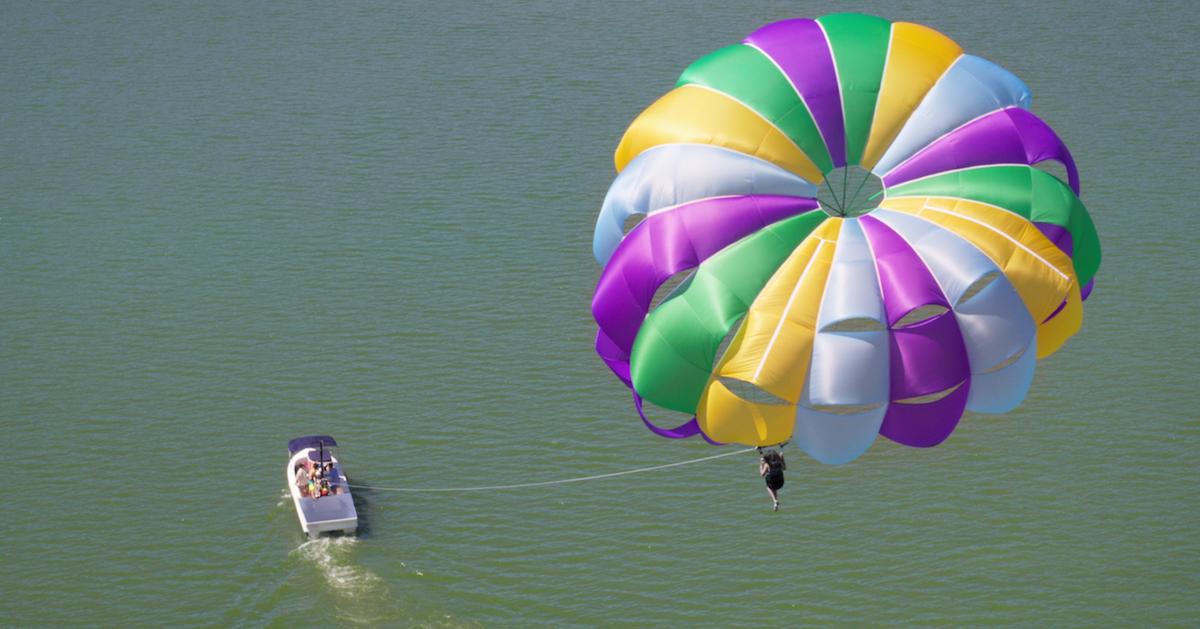 Article continues below advertisement
After Sara's accident in the water, Mariana pretended to call the police. She later spoke with Elroy on the phone as she cleaned up the boat and threw the knife into the water. She was upset with him, and it's unclear if it's because he left behind a mess, or because he didn't cut the harness.
In the scenes that take place in the present, Alex watches the video of the casino murder. Because the identity of her killer is obscured in the tape, he realizes that there isn't much that can be done with it.
He tells the others (who have been helping him) that César had been running a VIP sex trafficking operation out of the basement of the casino.
Other women have been dying, and they suspect that it's because of this scheme.
Article continues below advertisement
Meanwhile, Elisa Lazcano (Carolina Miranda) goes to visit Elroy in the hospital. She asks him for information about her father's basement operation, but her mom walks in.
Mariana tells her daughter not to concern herself with her father's business.
At the end of the episode, Alex finds his sister's diary. In the entries she wrote leading up to her tragic passing, Sara detailed feeling depressed. Another possibility then comes to light: Sara may have completed suicide.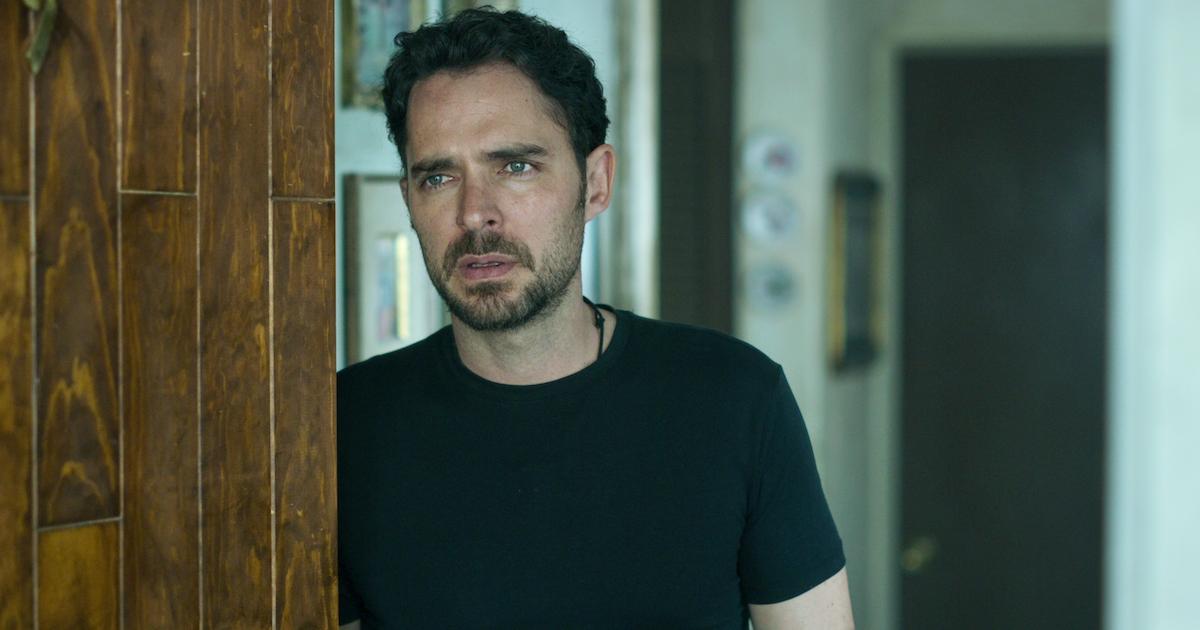 Article continues below advertisement
In one of the final scenes of the season, Elisa confronts her dad about the murdered women from the casino. She accuses him of murdering Sara, which he vehemently denies.
While she's there, Alex calls her and tells her that they were both wrong about Sara's death.
As Elisa is talking with her dad, Mariana is still with Elroy at the hospital. She looks on as he flatlines. Doctors attempt to revive him, but it's unknown if he lives or if he dies.
In the last moments, Alex digs up a skull that has a bullet hole in it. A final flashback shows César shooting someone, but it's unclear who it is.
Sara's killer is not identified at the end of Season 1, though viewers suspect that the prime suspects are Mariana, César, or Sara herself.
Article continues below advertisement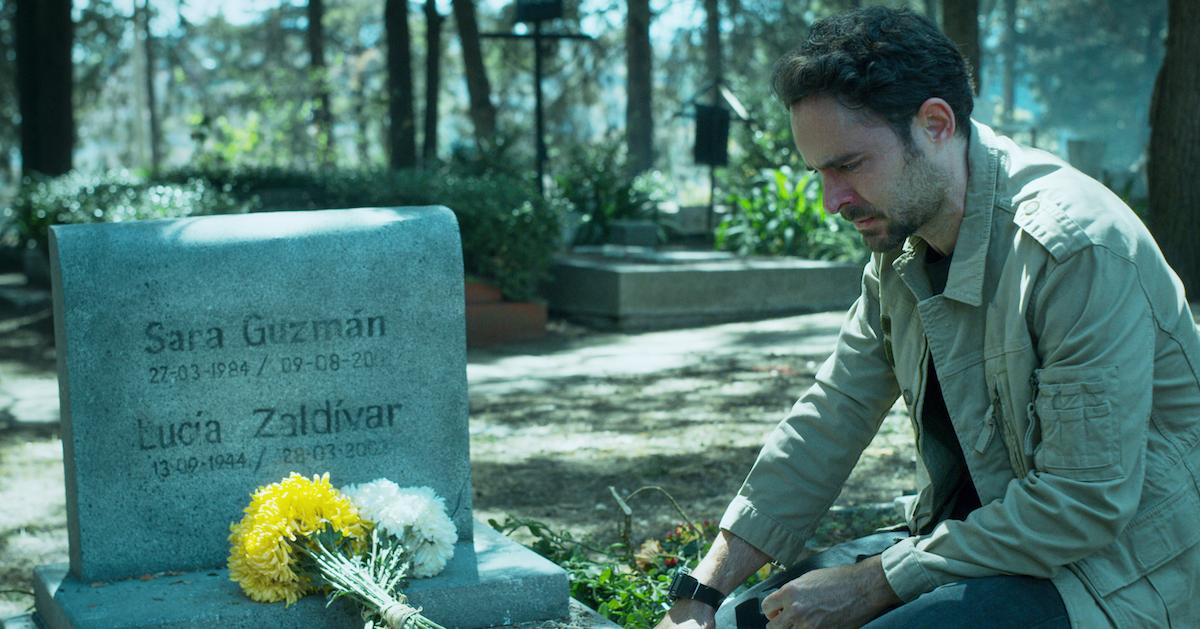 'Who Killed Sara?' Season 2 — Ending explained.
In Season 2, viewers learned that the skull actually belongs to Abe — and that Abel is Sara's biological father. He was killed by César after he broke into Sara's home to threaten and try to get money from her. Sara panicked and called Rodolfo, although César is the one who showed up. And that was the end of Abel. That's not the only shocking thing we learned about him, though.
Article continues below advertisement
As it turns out, Abel wasn't just Sara's father — he was also the father of Marifer (aka Diana the Huntress), making the two women biological half-sisters. And that brings us to yet another shocking surprise from the end of Who Killed Sara? Season 2: Marifer is the one who cut the cables on Sara's parachute. She even admits it to Alex and Elisa before they leave her in a burning building (presumably to die). So, is she Sara's killer?
Nope.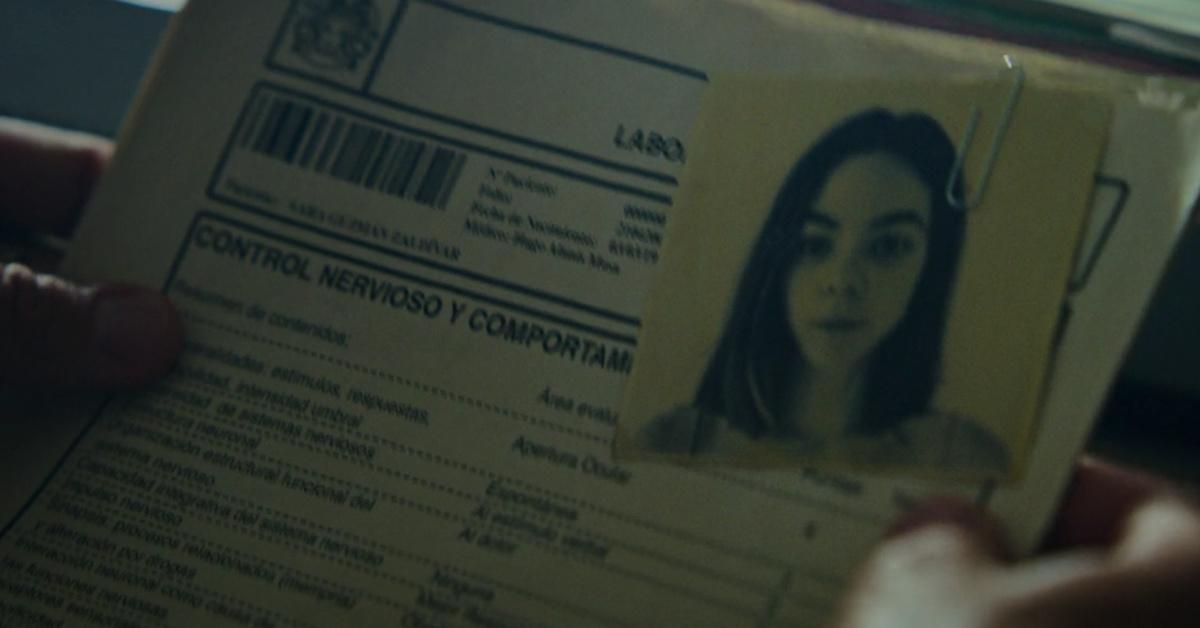 Article continues below advertisement
In the very final scene of Season 2's last episode, we see someone rifling through a bunch of official-looking files featuring a Medusa logo. They find one containing information about Sara and a doctor named Dr. Alanis. It's then revealed that the person looking through the files is none other than Nicandro.
It looks like Sara was part of some kind of mysterious experiment during her time in the mental facility, and that experiment apparently went wrong. As you might expect, Season 2 ends on quite a cliffhanger as we still don't know exactly what happened to Sara, but we do know that Nicandro was apparently involved.
When is Season 3 of 'Who Killed Sara?' coming out?
There absolutely has to be a Season 3 of this show, right? There are too many loose ends that still need wrapping up! So far, Season 3 has not yet been confirmed, but we're pretty confident that it's only a matter of time before that happens. In the meantime, you can stream Seasons 1 and 2 on Netflix now.