Who Voices Furry Sidekick Pip in Disney's 'Disenchanted'? He's a Budding Comedy Star
Who voices the chipmunk sidekick Pip in Disney's 'Enchanted' sequel, 'Disenchanted'? Here's everything we know about the actor.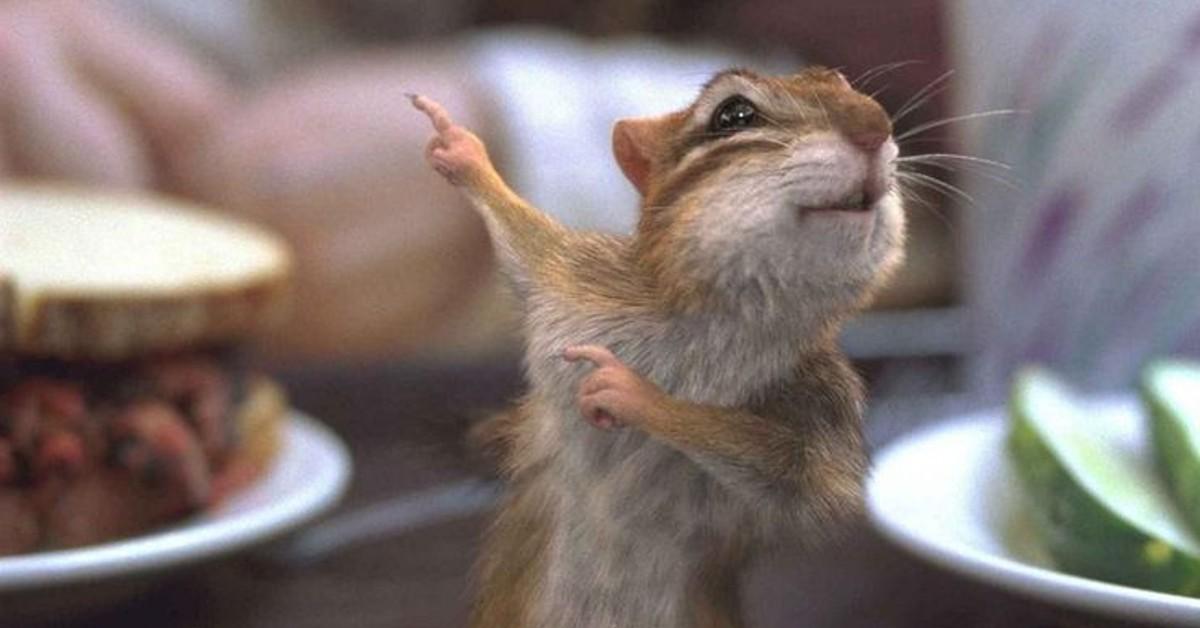 It's been 15 years since we were introduced to Enchanted's sheltered, redheaded princess-to-be, Giselle (Amy Adams), and boy are we excited for her return. Kevin Lima's satirical fantasy film follows the animated maiden as she's plucked from the fairy-tale land of Andalasia and thrown into our live-action world, specifically into the hustle and bustle of New York City.
Among the potholes, cockroaches, and angsty taxi drivers, Giselle meets cynical divorce lawyer Robert Philip (Patrick Dempsey), who eventually sweeps her off her feet.
Article continues below advertisement
Meanwhile, Giselle's Andalasian love, Prince Edward (James Marsden), and her chipmunk BFF, Pip, come to rescue her from the perilous three-dimensional realm.
Though Giselle winds up marrying the dashing New Yorker, Prince Edward and Pip manage to find their way into the plot of Adam Shankman's 2022 sequel, Disenchanted. The gallant prince (now a king) is once again played by James Marsden, but the furry sidekick is given a new set of pipes. So, who voices Pip in Disenchanted?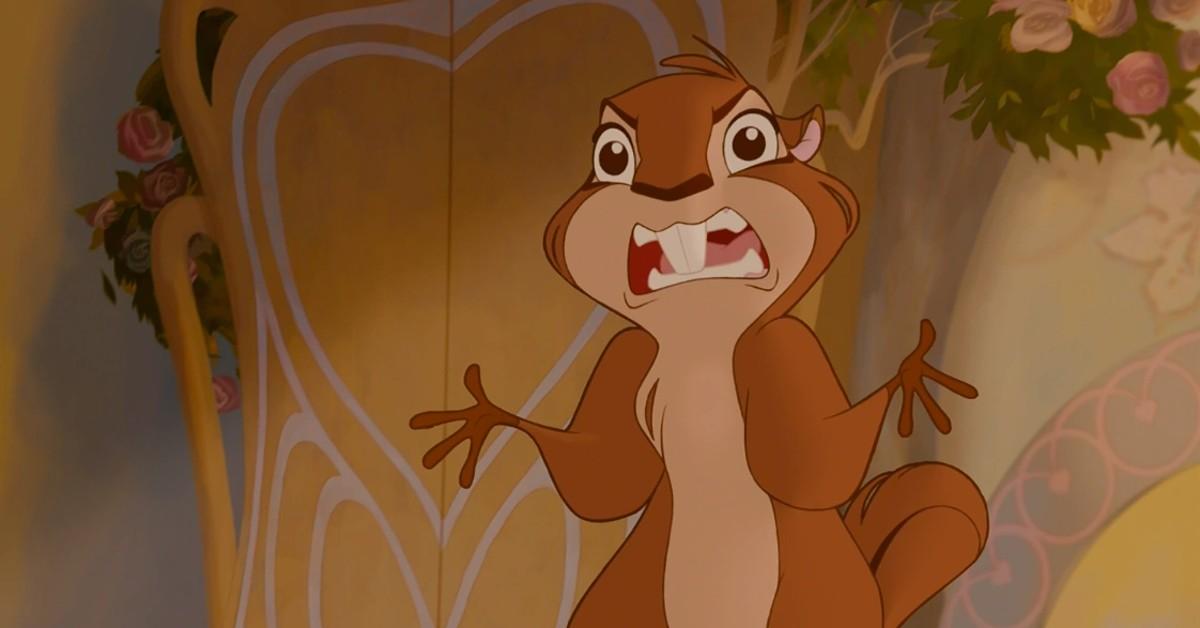 Article continues below advertisement
Who voices Pip in 'Disenchanted'?
The previous voice actors have passed the Pip torch to comedian Griffin Newman, as he voices the lively woodland creature in Disenchanted. This is his first voice-acting gig in a feature film.
With hints of spunk and awkwardness infused into his voice, Griffin's vocals have graced shows like Stephen Colbert's political animated series Our Cartoon President, where he portrayed a satirical version of former Senior Adviser to the President of the U.S. Jared Kushner.
He's also lent his voice to projects like Adult Swim's stop-motion anthology series The Shivering Truth, FXX's comedy series Dicktown, and Netflix's action series Masters of the Universe: Revelation.
Article continues below advertisement
As for his live-action roles, Griffin is known for his work on USA's drama miniseries Political Animals and Prime Video's comedy series The Tick.
Additionally, Griffin, a known cinephile, hosts the film review podcast Blank Check alongside critic David Sims. Together, they explore famous directors' diverse filmographies, specifically the ones "whose early successes afforded them the rare 'blank check' from Hollywood to produce passion projects," hence the show's title.
Article continues below advertisement
Interestingly, Griffin got the role of Pip by accident. While speaking on the My Brother, My Brother and Me podcast in early November 2022, Griffin explained how he landed the part.
"Two guys had played Pip, there wasn't a clear chain of command, there's a different director on this movie, it's been 15 years. I truly — the way I got the part was I was asked as a favor to fill in at the table read," he said.
A Disenchanted producer — who happens to be Griffin's friend and a producer on The Tick — called him, begging him to fill the empty "seat" at the Zoom table read.
Article continues below advertisement
Though "they were hoping to find a famous person to do it," Griffin received a call with an offer a week later. Of course Griffin has the talent, but part of the reason he was hired pertains to the fact that he's "cheap." Rehiring veteran voiceover actor Jeff Bennett (Curious George) would've been pretty pricy.
Hilariously, Griffin joked that he would've settled for being "the guy who holds the puppet off-camera for reference."
Article continues below advertisement
Who voices Pip in 'Enchanted'?
The animated version of Pip in the first movie was voiced by esteemed voice actor Jeff Bennett, and the live-action version of Pip — who can't really enunciate his words — was voiced by director Kevin Lima.
Not only did the Enchanted director voice Pip, but he acted out his scenes with makeshift puppets to help the actors engage with the character prior to CGI work. More specifically, it helped the actors focus their eyelines.
Article continues below advertisement
"I'd take a puppet, or in the case of Pip a little stuffed chipmunk, and I would act out the scenes with the actors. I'd put Pip in the scene and I'd puppeteer him. I'd do his voice, for the actors, and then they would remember their eyelines and what they were looking at," Kevin told Den of Geek in 2017. He borrowed this technique from the making of Who Framed Roger Rabbit.
Article continues below advertisement
Pip transforms into an "evil cat" in 'Disenchanted.'
Though the sequel doesn't premiere until Nov. 18, its trailer reveals that CGI Pip can now speak fluent English. "Jumpin' jelly sticks, we've got magic?" Pip says in the trailer.
Disenchanted sees a disgruntled Giselle put a magical spell on the quaint suburb of Monroeville, turning it into a real-life fairy tale. Naturally, however, things go terribly wrong, and Giselle races "against time to reverse the spell and determine what happily ever after truly means to her and her family."
It looks like the spell transforms little Pip into a fat, fluffy orange feline — potentially a sinister one. "I'm not an evil cat, I'm not an evil cat, I'm not an evil cat!" a cat-ified Pip exclaims in the trailer. We'll have to wait and see how this anti–fairy tale unfolds.
Disenchanted premieres on Friday, Nov. 18, 2022, on Disney Plus.