Why Isn't Actress Rachel Covey in Disney's 'Disenchanted'? Little Morgan Has Been Recast
Actress Rachel Covey sadly doesn't reprise her role as Morgan in Disney's 'Enchanted' sequel, 'Disenchanted.' Here's why she may have been recast.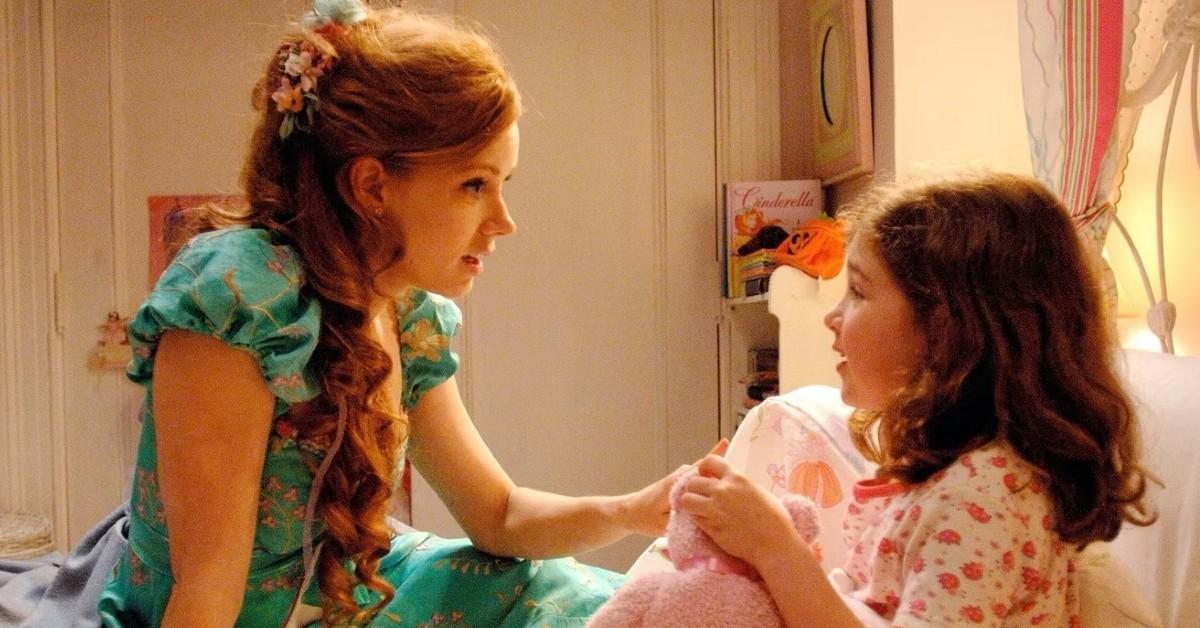 Blending cliché fairytale elements with satire and the blissfully disgusting nature of New York City, Kevin Lima's Disney comedy Enchanted was an instant hit back in 2007. Starring Oscar nominee Amy Adams (Arrival), Enchanted follows the trials and tribulations of a naive animated princess-to-be who is suddenly thrust into the real, live-action world.
Article continues below advertisement
The stunning Giselle spends her days in the animated fairytale land of Andalasia playing with woodland creatures and falling for a chivalrous prince (James Marsden) complete with a chiseled jaw. Things go awry when Giselle is banished to modern Manhattan by an evil queen (Susan Sarandon) who forbids her from having her "happily ever after."
Stuck in the less-than-fantastical New York borough, Giselle is "rescued" by pessimistic divorce lawyer Robert Philip (Patrick Dempsey) and his young daughter, Morgan (Rachel Covey).
Naturally, Giselle and Robert fall in love by the end of Enchanted, and Adam Shankman's highly-anticipated 2022 sequel, Disenchanted, follows the couple's married life over a decade later. While much of the original cast, including Amy Adams and Patrick Dempsey (Grey's Anatomy), reprise their roles in Disenchanted, the role of Morgan was recast. Here's why the sequel is void of actress Rachel Covey (Duane Hopwood).
Article continues below advertisement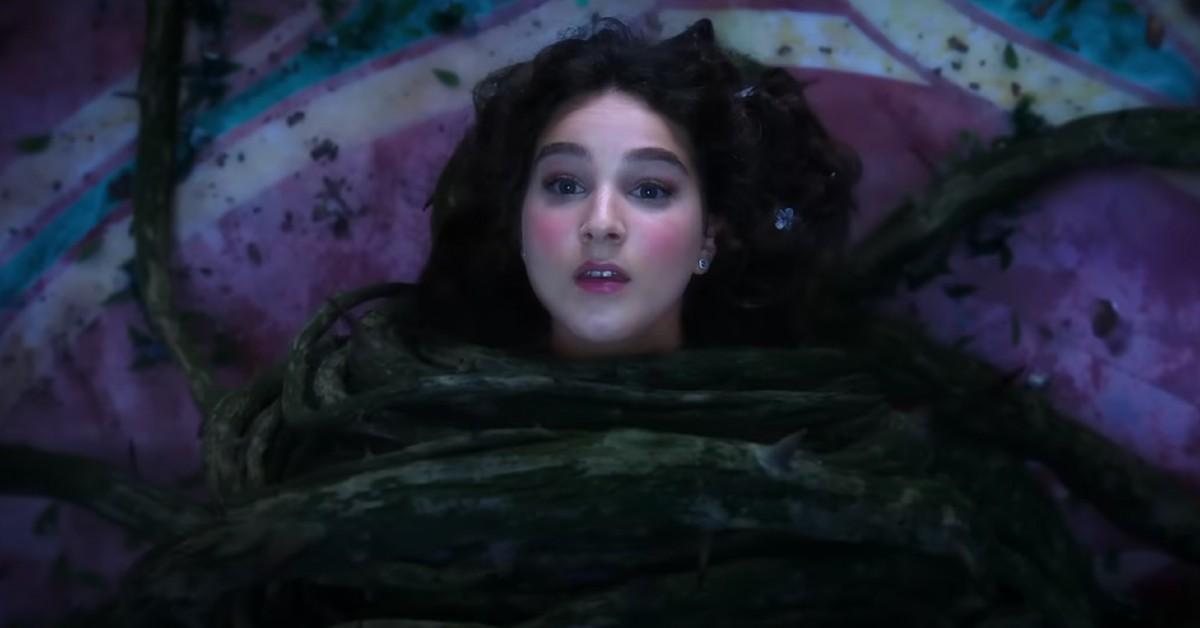 Actress Rachel Covey doesn't reprise her role as Morgan in 'Disenchanted.'
"It has been 15 years since Giselle and Robert wed, but Giselle has grown disillusioned with life in the city. They decide to move their growing family to the sleepy suburban community of Monroeville in search of a more fairy tale life — unfortunately, it isn't the quick fix she hoped for," the official synopsis reads.
Article continues below advertisement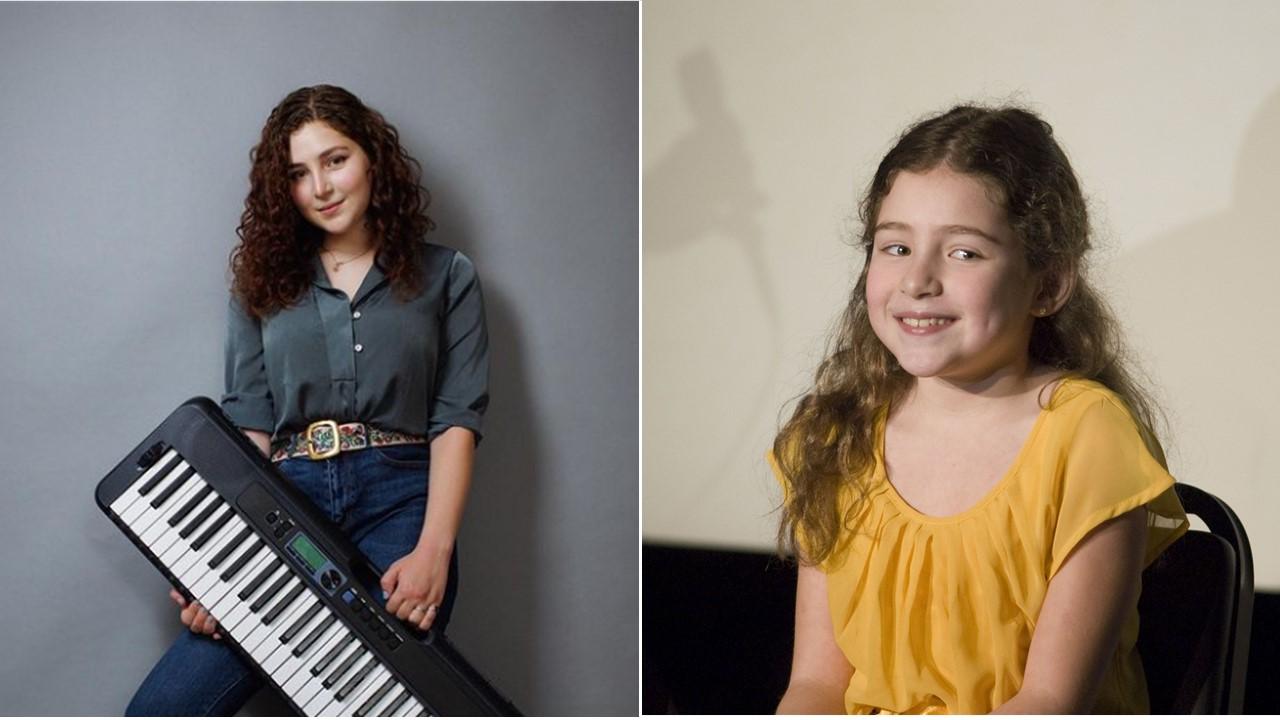 The growing family includes Morgan Philip, who's now a snarky teenager. Up-and-coming actress Gabby Baldacchino plays the high schooler, who is totally miffed about her parents moving her to "a land far, far away from [her] friends."
As pointed out by PopSugar, Morgan was de-aged for the plot of Disenchanted, as she was just six years old in Enchanted. We aren't mathematicians, but six plus 15 doesn't equal an angsty teenager. It's possible Disney simply chose to hire a younger actress, as Rachel is now 24 years old. This isn't The CW.
Article continues below advertisement
Per Entertainment Weekly, Gabby was 19 years old during filming in 2021. Sweetly, she called working on the movie "the most incredible four months of [her] life."
This is all speculation, however, as the concrete reason Morgan was recast hasn't been revealed.
Article continues below advertisement
Where is Rachel Covey now?
Another reason for Rachel's absence may relate to her career path. Not all child actors grow up to be adult actors like Natalie Portman or Ryan Gosling, nor do they all wish to be.
Rachel has seemingly strayed from acting, as she's now an accomplished playwright and composer.
"Hey! I'm a playwright, composer, a member of the BMI Workshop, and a 2020 graduate of Northwestern University," her official website reads.
"My original musicals, Painting Faye Salvez and Noise, have received readings and workshops at the New York Musical Festival (NYMF), the Library at the Public Theater, Tuacahn Theatre's New Works Festival, Emerging Artists Theatre's New Work Series, Common Ground Theatre Company, and The Chicago Dramatists Guild.''
Article continues below advertisement
Talk about impressive. You theater geeks can follow Rachel's musically-charged "antics" on Instagram.
Disenchanted premieres on Friday, Nov. 18, 2022, on Disney Plus.