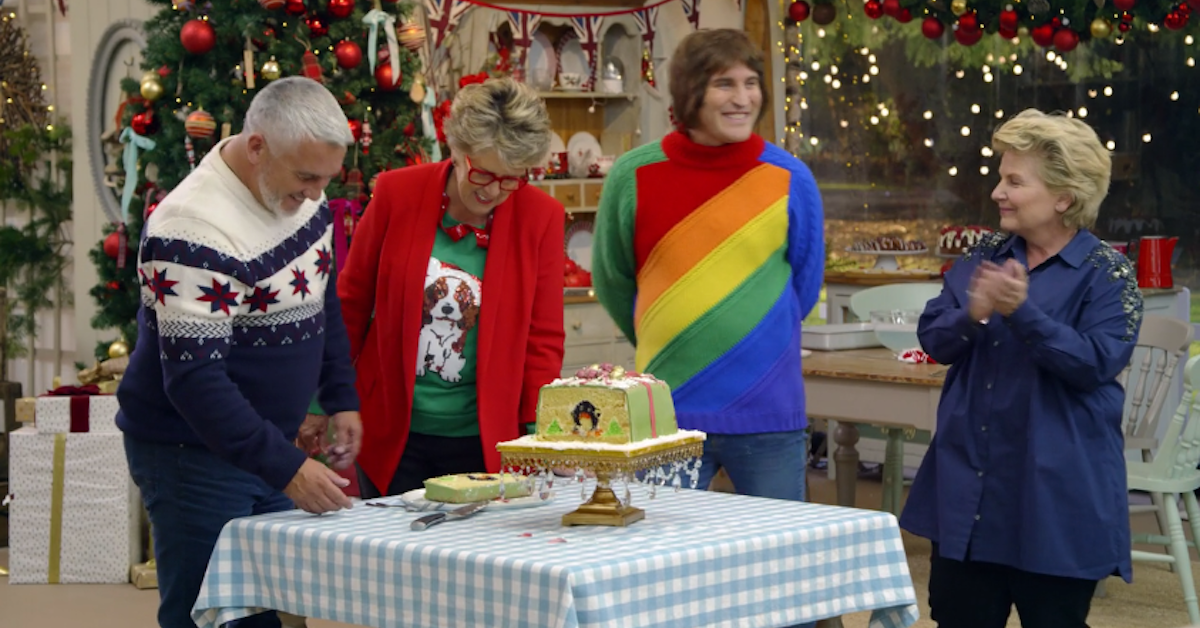 These Are the Two Champions of 'Great British Baking Show: Holidays' Season 2
*Spoiler alert: This article contains spoilers for The Great British Baking Show: Holidays Season 2.*
Article continues below advertisement
The festive themed show welcomes back eight familiar faces over its two episodes. Episode 1 welcomes back Jane (Season 4), Andrew (Season 4), Flo (Season 5), and Liam (Season 5), while Episode 2 features Steven (Season 5), Kate (Season 1), Tamal (Season 3), and Candice (Season 4).
"It's good to be back," Steven says, "the tent's still the tent and I still feel sick when I look at it."
So, which of these bakers will take home the bragging rights and the ability to call themselves the festive champion?
Article continues below advertisement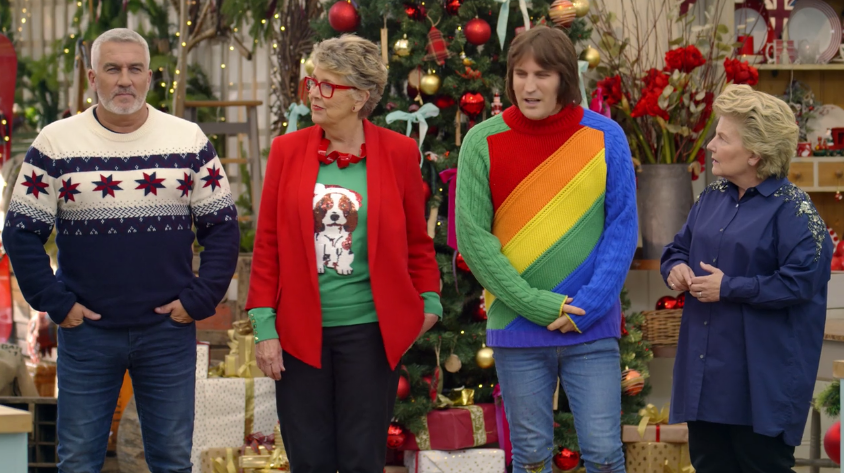 Who wins The Great British Baking Show: Holidays Season 2?
Article continues below advertisement
Episode 1 of the show watches four GBBO alums try their hand at making holiday cookies, Icelandic flatbreads, and gift-shaped cakes with surprise items inside.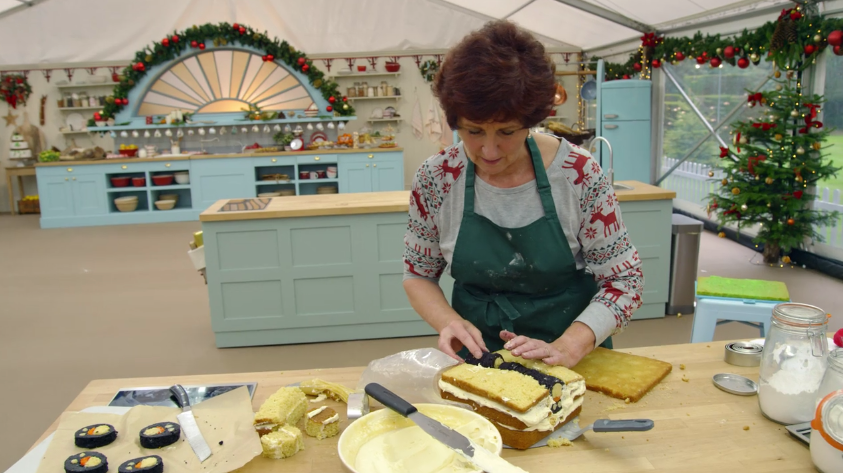 Article continues below advertisement
When Prue and Paul pick out their first winner, they ultimately decide on Jane. "It's really rare actually for someone to dominate in all three challenges, and I think Jane did exactly that," Paul says once she's named this holiday season's champion. "She was a finalist last time she was in the tent and she's actually won it this time and I feel very proud for her."
The win is quite an emotional one for Jane who is "almost lost for words."
With regards to Episode 2, Steven, Kate, Tamal, and Candice are first tasked to build some magnificent wreaths. For their technical challenge, they must bake snow eggs.
Article continues below advertisement
"Your snow eggs should be made of a light and delicate French meringue floating on a sea of crème anglaise and crowned with a delicate spun, sugar cage," hostess Mel explains. The final festive challenge is a three-dimensional New Year's resolution cake.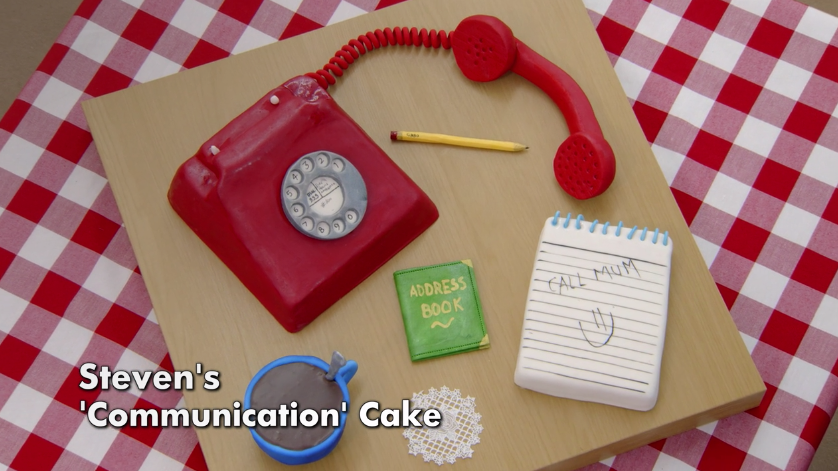 Article continues below advertisement
"Your New Year's resolution can be anything," Noel says, but it has to be sponge-based with a filling of the contestants' choice. Kate builds a gorgeous restaurant of her dreams, Candice makes a lip cake and lipstick, Tamal makes a 3-D vest and Steven bakes a whole rotary phone, pencil, address book and stationary set while he resolves to communicate better in the next year.
Ultimately, Steven wins the title of Holiday Baking champion with his jaw-dropping and show-stopping sponge cake arrangement. "Steven won because his designs were unbelievable," Paul said. The judges were also especially impressed with how he used his own fondant to decorate his already complex dessert vision.
Article continues below advertisement
"Those flavors are fantastic," Prue said upon tasting his final dessert (he'd already won the technical challenge as well). "They just follow one after another. They hit your taste buds." "You've produced something that tastes as good as it looks," adds Paul, calling that feat a "very, very rare thing."
Follow both winners on Instagram for an intimate look at their bakes throughout the holiday season. Jane Beedle's Instagram, where she shares photos of delicious breads and cakes is here: @janebbakes. Steven Carter-Bailey, aka @spongecakesquaretin, has been fabricating some impressively playful cakes since wrapping filming.
Season 2 of The Great British Baking Show: Holidays is now streaming on Netflix.