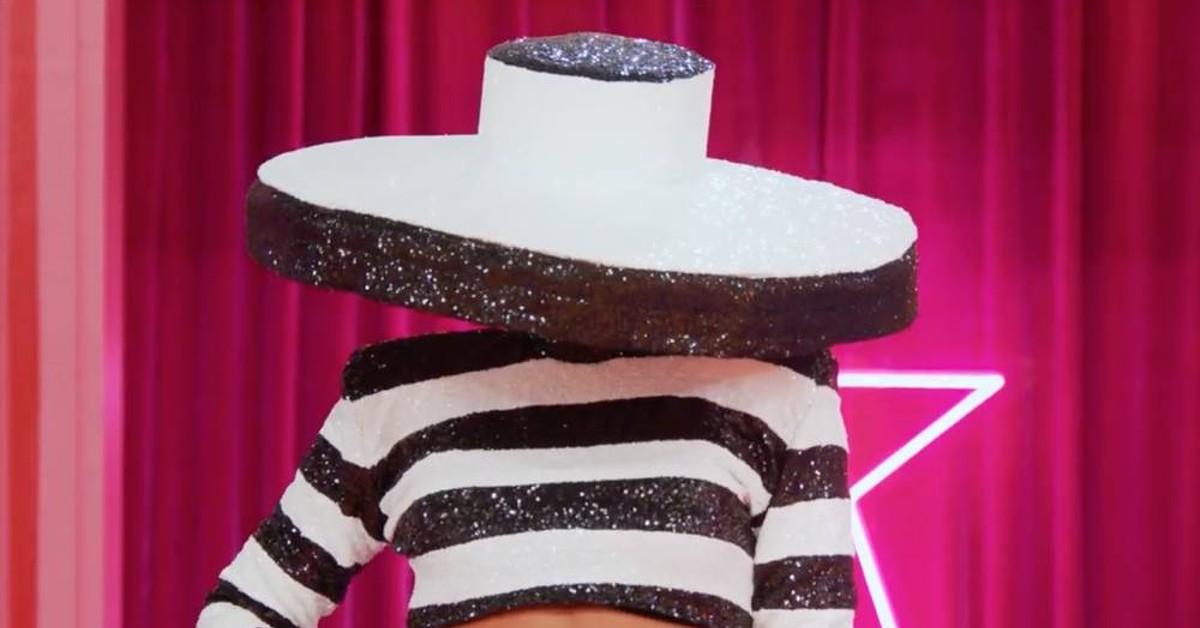 The Queen Under the Big Hat Was Finally RuVealed During the 'RuPaul's Drag Race All Stars 7' Premiere
'RuPaul's Drag Race All Stars 7' premiered on Paramount Plus, and superfans finally get to see who the mysterious queen under the big white hat is.
Spoiler alert: This post contains spoilers for the premiere episode of RuPaul's Drag Race All Stars 7.
Ever since word of an "all winners" RuPaul's Drag Race All Stars season hit Twitter and Reddit earlier this year, Drag Race superfans have been desperate to see which past winners were going to throw themselves back in the ring. In an attempt to snatch the crown for the second time and earn the title of "Queen of All Queens" — not to mention a staggering $200,000 — eight iconic winners from both the U.S. and U.K. franchises are competing.
Article continues below advertisement
The impressive cast includes Season 3 winner Raja, Season 5 winner Jinkx Monsoon, Season 11 winner Yvie Oddly, All Stars 4 winners Monét X Change and Trinity The Tuck (yes, RuPaul crowned two winners), All Stars 5 winner Shea Couleé, Season 12 winner Jaida Essence Hall, and Drag Race U.K. Season 1 winner The Vivienne.
All Stars 7 premiered on Friday, May 20, 2022, at 3 a.m. ET on Paramount Plus. But, days before the highly anticipated premiere, the official RuPaul's Drag Race Twitter account posted a video showcasing a possible ninth queen walking into the Werk Room. Her face is covered by the brim of an enormous hat, and the video is captioned, "Who's under the hat? Wrong answers only." Understandably, this riled up the fandom.
So, who's the mysterious legend beneath the hat, and is she competing?
Article continues below advertisement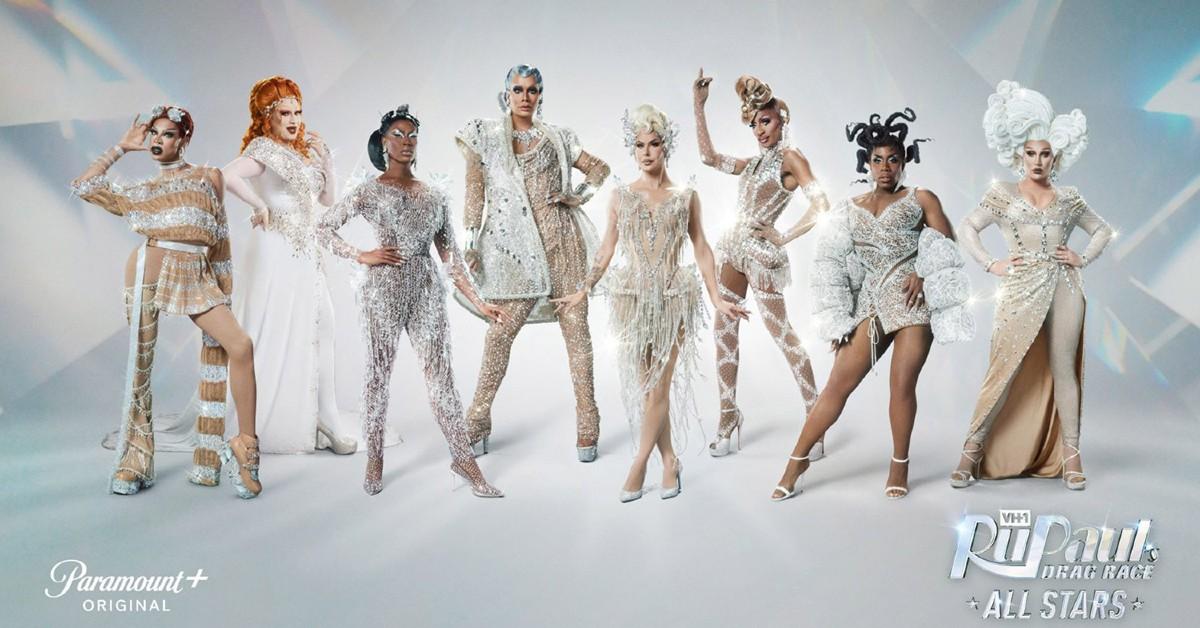 Which drag queen is under the big white hat?
Understandably, fans went wild coming up with theories as to who the cryptic lady in stripes is. While some assumed she's a surprise ninth competing queen — speculating that it could be Canada's Drag Race Season 1 winner Priyanka — others weren't buying that theory.
Article continues below advertisement
Many believed that it had to be Drag Race Season 2 and All Stars 1 contestant Raven under the hat, but not necessarily as a contestant. The possibility that she was used as a marketing ploy equally excited and angered Twitter. At the same time, people couldn't help but facetiously suggest that the queen is Jujubee — who's competed in the Drag Race franchise a record-breaking four times.
Article continues below advertisement
Though Jinkx hilariously jokes in the All Stars 7 premiere episode that Sia is the mystery woman, it's actually Raven! The finalist — whose real name is David Petruschin — has been RuPaul's makeup artist since Season 9, even winning a Primetime Emmy Award for Outstanding Makeup for a Multi-Camera Series or Special (Non-Prosthetic) in 2020. She may not be a Drag Race winner, but she is definitely a winner.
In 2021, Raven got her own WOW Presents Plus makeup competition series, Painted With Raven.
"Losing is the new winning," Raven dramatically states as she unveils her beautifully beat face in the episode. When RuPaul amusingly asks Raven why she's in the Werk Room, she responds, "I'm here just like the rest of them: to get a crown."
Moments later, RuPaul clarifies that Raven's disguised appearance was all for a bit to keep the contestants and the viewers on their toes. RuPaul really is a sadist! This is truly the gag of the century.
Article continues below advertisement
As Raven leaves the Werk Room, Monét X Change can't help but yell, "And don't let the foundation hit you on the way out, b--ch." Ah, sisterhood.
The first two episodes of RuPauls Drag Race All Stars 7 are currently streaming on Paramount Plus.