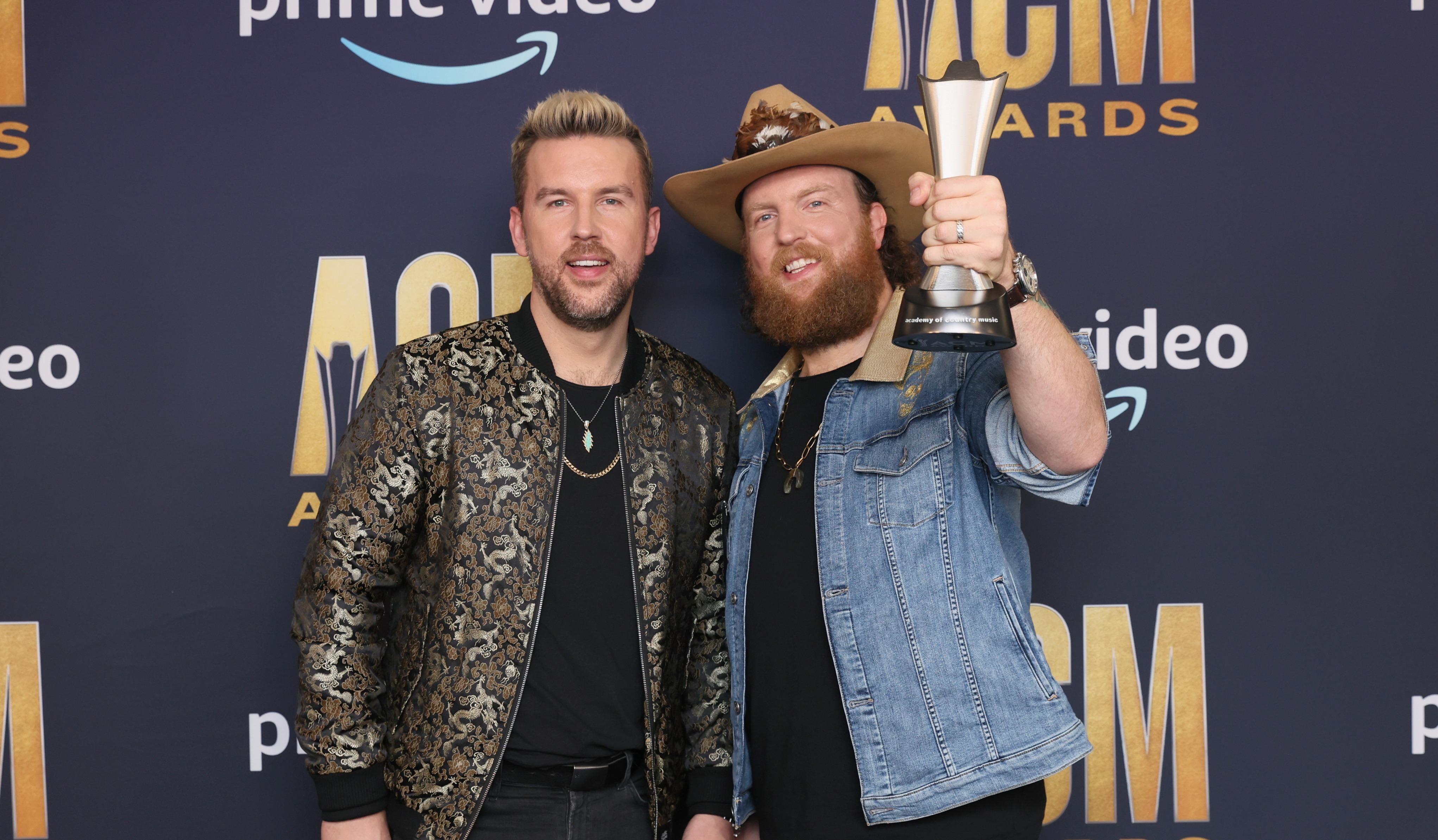 Brothers Osborne Call out Country Radio for Pulling Their Song From Stations
For the last seven years, the musical duo the Brothers Osborne has become a staple in the country music genre; from hit singles "It Ain't My Fault" to "All Night," the sibling pair have successfully proven their worth in the industry.
Following a historic year thanks to their critically acclaimed third studio album "Skeletons," the Brothers Osborne claimed victory at the 57th Annual Academy of Country Music Awards for "Duo of the Year."
Article continues below advertisement
While accepting their award, the Brothers Osborne had a few choice words for country radio after they abruptly pulled their single "I'm Not for Everyone" from various stations. The track performed exceptionally well on the charts, so why did the Brothers Osborne get their song pulled? Here's everything we know.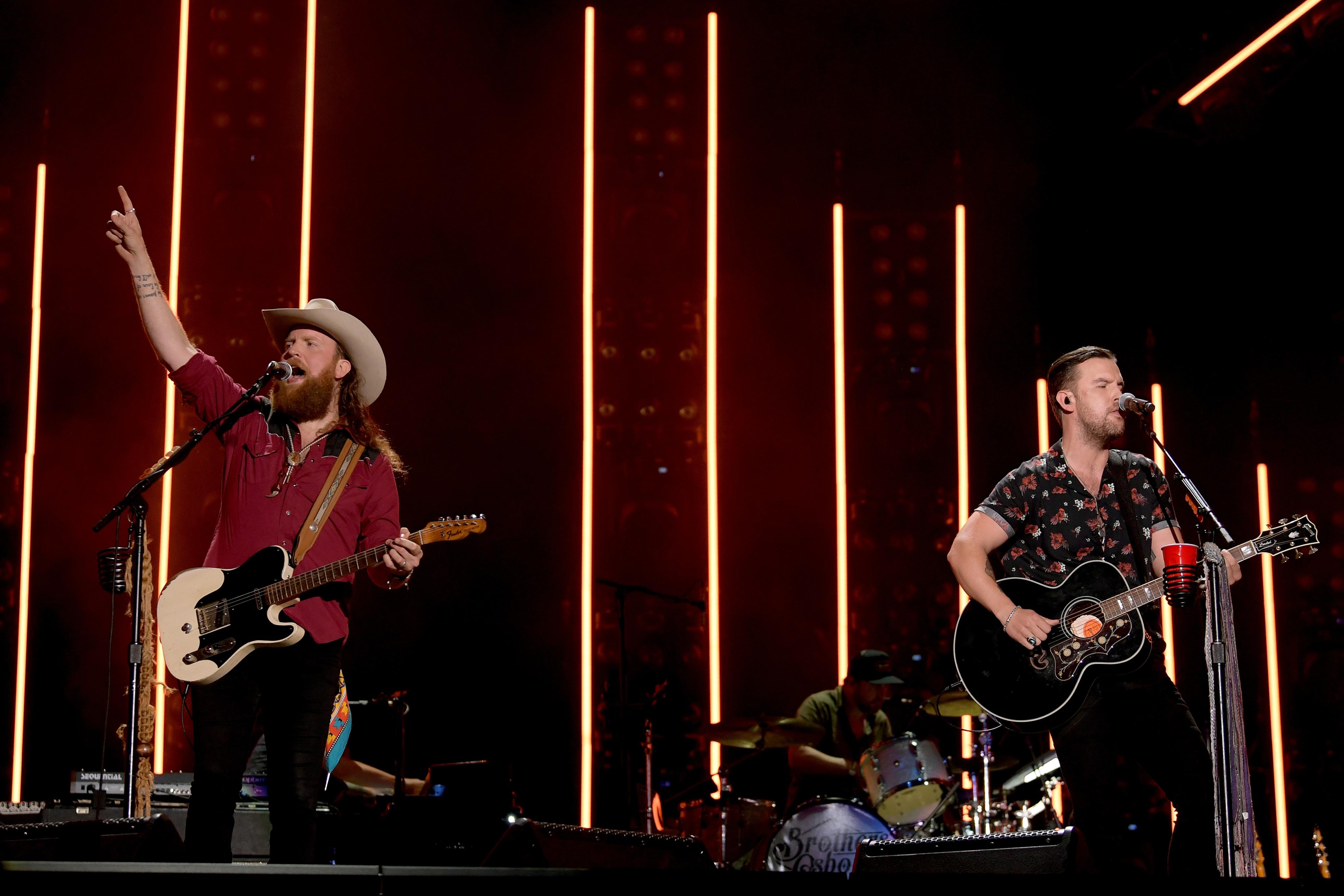 Article continues below advertisement
Why did the Brothers Osborne's song get pulled from country radio?
During their acceptance speech at the 57th ACM Awards, T.J. Osborne officially addressed the matter at hand. Regarding "I'm Not for Everyone" being removed from all country radio stations, he explained to the audience that "about a week ago, they pulled our single from country radio, so I needed a little wind put in our sails."
According to Billboard, the Brothers Osborne's dig during their acceptance speech was a reference to their label, EMI Records Nashville, deciding to no longer promote "I'm Not for Everyone" to country radio after it "stalled in the high 30s on the chart."
For reference, their massive hit charted on Billboard's Country Airplay for 43 weeks, eventually reaching no. 33 on March 5, 2022; however, by March 12, "I'm Not for Everyone" was nowhere to be found.
Article continues below advertisement
After accepting their award, the Brothers Osborne headed backstage to the press room to further discuss the country radio comment.
"We kind of keep pushing and trying to persevere, and what has kept us going for the past eight years are these [awards]," John Osborne told reporters. "It has kept wind in our sails, not only what it does in terms of the fanbase and the notoriety, but what it does for us as people who keep fighting what we feel like is an uphill battle, even when we do win."
Article continues below advertisement
T.J. added that he feels he and his brother are underdogs in the country music industry, saying, "That's part of it ... we don't get necessarily a lot of the love that some of the other artists do on [the] radio ... it's just a fact, and to be there tonight, I guess some people were upset that I said that."
"Like, I said a true statement. I don't know, our single literally got pulled last week, and we just won an award. If you're upset about that, maybe you're part of the problem," T.J. concluded.
T.J. also recognized the diverse ways artists can advance their careers, declaring that although radio success is "really amazing," there are other ways for individuals to receive recognition and praise for their work, such as social media and their preferred method — touring.