Why Did Deonte Harris Change His Last Name? The Reason Behind His Jersey Transformation
Fans were shocked when Deonte Harris had his last name changed from Harris to Harty. Here is why the NFL player decided to make the switch.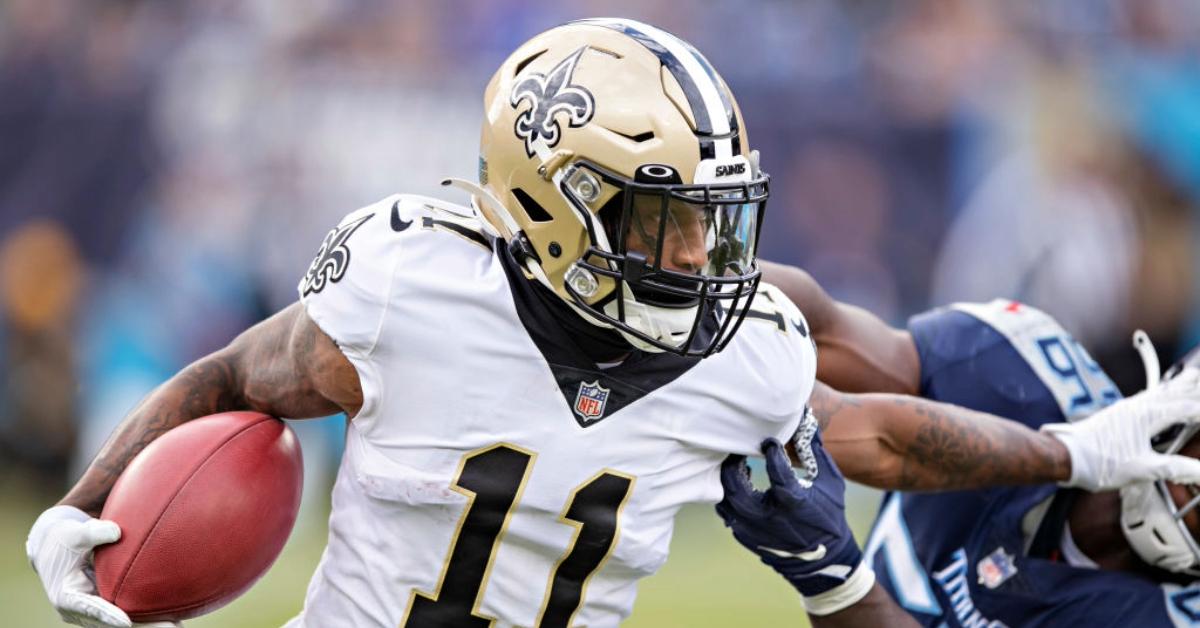 The Gist:
Deonte Harris changed his last name.
His new last name has been added to his Buffalo Bills jersey.
He changed his last name because of one of his family members.
Article continues below advertisement
Deonte Harris is definitely a rising star when it comes to football. The current NFL player has already been on some of the most recognized teams, including the New Orleans Saints and the Buffalo Bills.
But, aside from the number on his jersey, his last name has also seen a transformation. Did he get married? Is it for a more personal reason? Here is the reason behind the change.
Article continues below advertisement
The NFL's Deonte Harris changed his last name to Harty.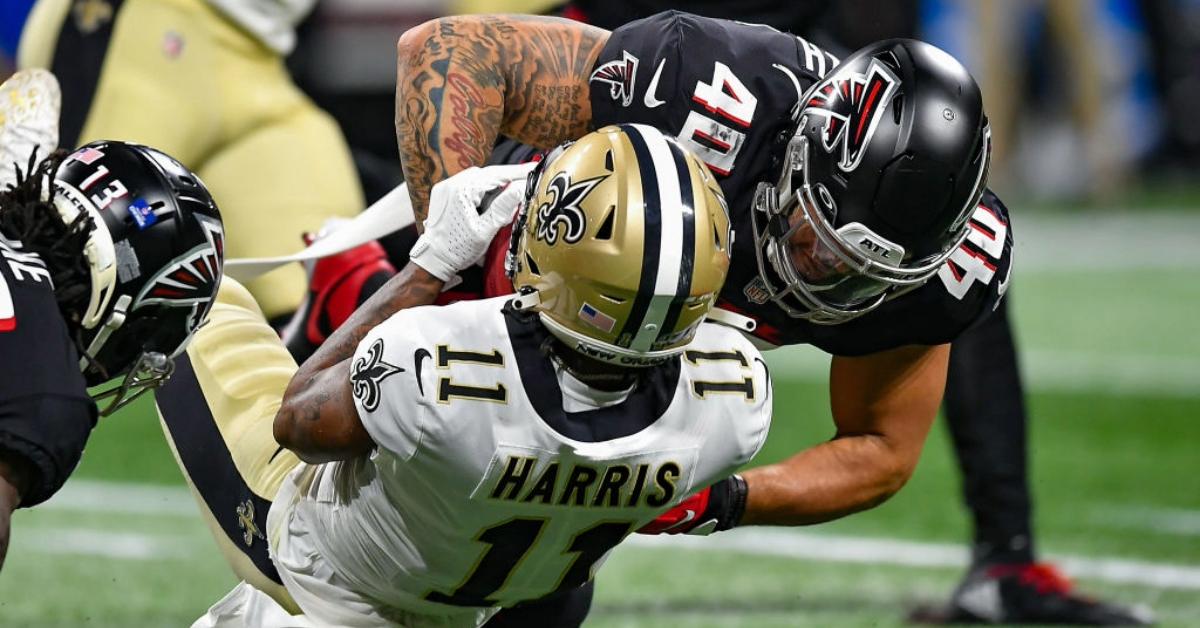 In 2022, the player announced that he was going to be changing his last name from Harris to Harty. It's not a drastic change in theory, but in football, that is a big deal.
Article continues below advertisement
When it comes to sports, most of your fanbase either knows you by your number or your last name. This transformation can be a lot for sports fans to adjust to. But in Deonte's eyes, it's well worth it because changing his name honors his stepfather.
"It's always been a thought I've had and now seemed like the perfect time to do it. That is my guy, that is my hero. For me, it is an honor for him to accept me as his son, accept my brothers, and for him to let me take his name so I can pass it down to my kids. It is just major," Deonte explained in a press junket.
Article continues below advertisement
Deonte Harty has a child with his girlfriend.
To answer that question: He is in a relationship with micro-influencer Ashley Ellis. The couple have one child together, a daughter named Zola. Ashley constantly posts pictures of her on her Instagram for her nearly 5,000 followers.
Article continues below advertisement
According to NOLA, Deonte and Ashley tragically suffered a miscarriage back in 2021 before giving birth to Zola, making her their rainbow baby. They haven't announced whether or not they are planning to have more kids, or if Zola has Deonte's new last name.
It's not easy for Deonte to balance his football career with his child.
Article continues below advertisement
Being a full-time athlete with a young child at home cannot be easy to manage. But, when it comes to family, Deonte always finds a way to have that quality time, even in unexpected circumstances.
In 2022, he suffered a pretty intense toe injury that took him off the field for a long time. While fans did miss him in the games, the bright side to this was that he got to be home with Zola more than usual.
Article continues below advertisement
"My daughter just made everything better, and my family, obviously. I think that was just God giving me the time I needed to spend with her. You get to watch your child grow up every day. I might be going to rehab for a couple of hours but I'm coming right back and she's just right there," he told Rochester First.
Even though his stepfather is not in the limelight, he must be proud that Deonte will be carrying on his last name and his legacy — especially when he scores a touchdown.