Are We Having Fun Yet? 'Party Down' and Jane Lynch Are Back for Season 3
Why did Jane Lynch leave 'Party Down' in Season 2? 'Party Down' is in its third season on Starz, ten years later, but Jane Lynch took a hiatus.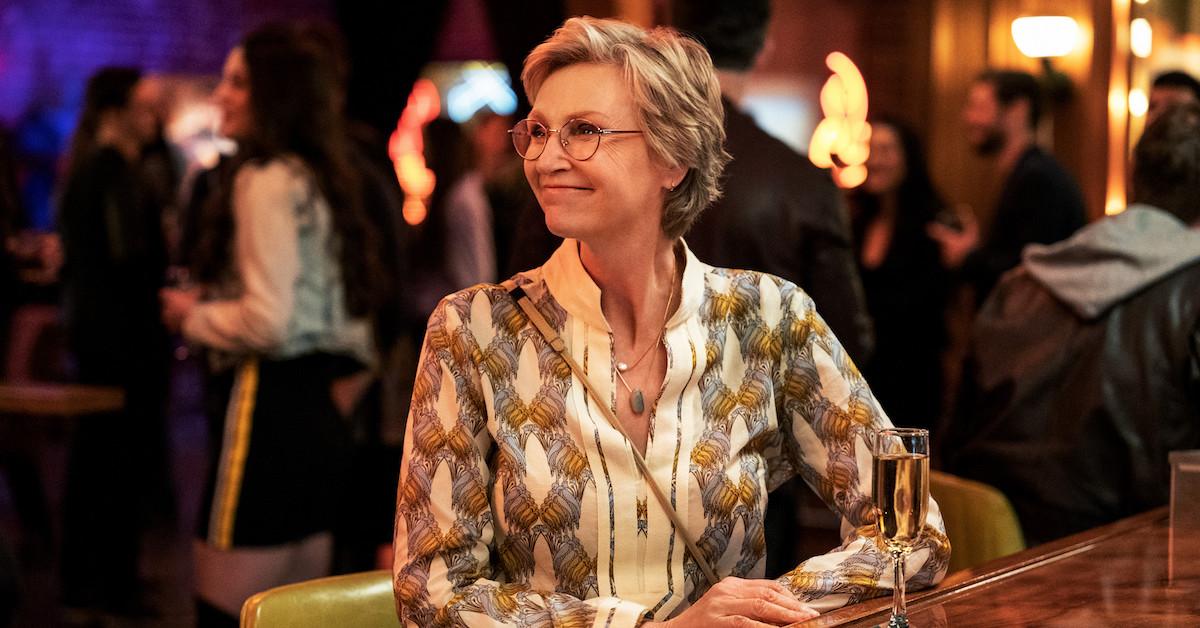 Spoiler alert: This article contains *minor* spoilers for Season 3, Episode 1 of Party Down.
Now that Party Down is back on Starz — only ten years after its last season ended — we're digging back into the sitcom's original lore. Party Down was first released in March 2009, and while some of the cast at the time weren't yet household names, almost every single actor in the series has gone on to become a major star, including Jane Lynch.
Article continues below advertisement
The series follows a group of mostly-wannabe actors as they work at a catering company called "Party Down." While each of them has their own unique personality, Jane's character, Constance Carmell, is described by Starz as "the ditzy, new-age wannabe actress." In fact, in Season 3, she comes back as a wealthy benefactor and art patron, which is somehow very fitting.
But she originally left the series in Season 2. So why did she leave?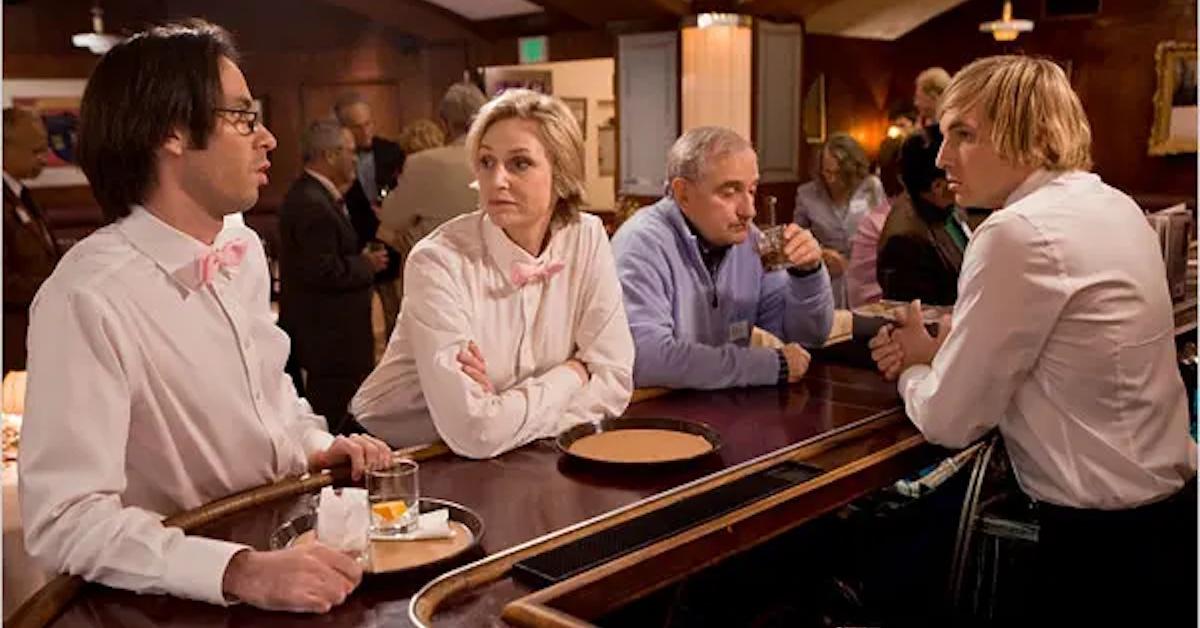 Article continues below advertisement
Jane Lynch originally left 'Party Down' in Season 2 due to a scheduling conflict.
While Jane is easily one of the most recognizable celebrities today, we have to credit much of that back to Glee. So it's no surprise that the reason Jane left Party Down was because she was offered the role of Sue Sylvester, the cheerleading head coach and Glee club bully.
Of course, Sue's journey takes a major turn in Glee, and throughout it all, Jane's career skyrocketed. That plus the fact that Party Down was canceled after Season 2 prove that she made a good decision to leave the show when she did. After Party Down, Jane went on to feature in The Marvelous Mrs. Maisel, Wreck-It Ralph, and most recently, Velma.
Article continues below advertisement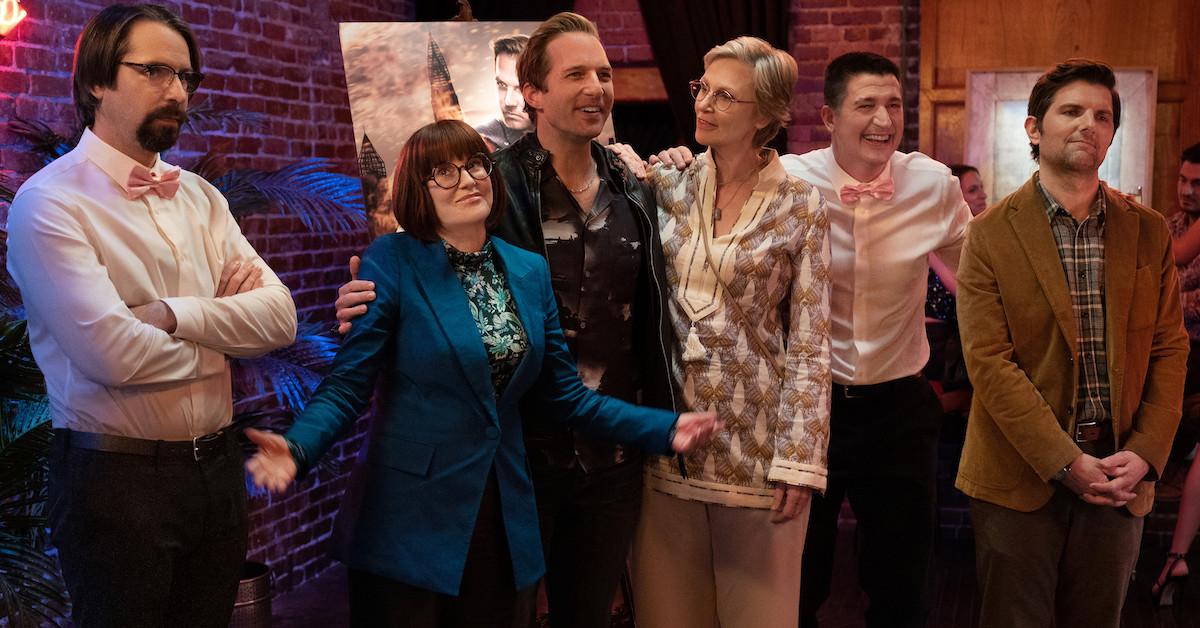 But we can't blame Jane for Party Down's initial cancellation. In fact, her exit meant the introductions of Megan Mullally and Jennifer Coolidge in Season 2, both of whom are absolute comedic legends. Plus, almost every cast member of the original series was on the up and up. Adam Scott began Parks and Rec in 2011, Ken Marino started picking up more and more film roles, and Lizzy Caplan went on to star in Masters of Sex in 2013.
Article continues below advertisement
Jane had to leave 'Party Down' in Season 2, but now she's back for Season 3.
Back in 2010, Jane told the New York Post (via DigitalSpy) that she was "bummed" to leave Party Down. "That is one of those shows that even though it looked like they were losing cast members, you could just keep bringing people on," she said. "There are so many comic actors that you might not know of who are extremely talented and would be perfect for this."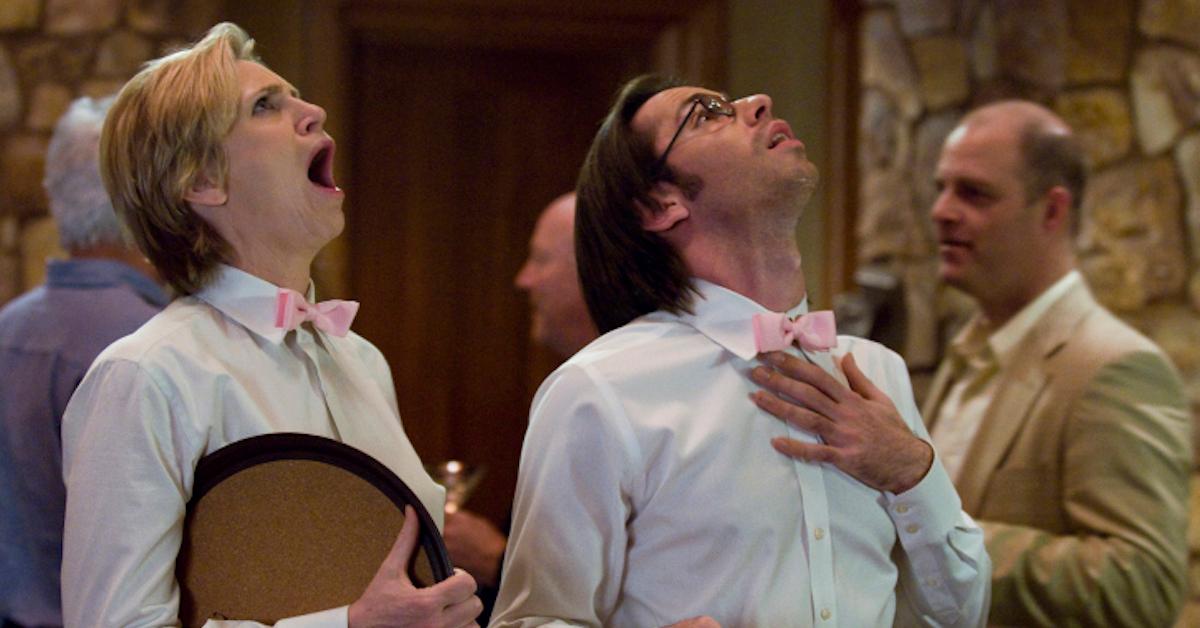 Article continues below advertisement
And now, Jane is thrilled to reprise her role! While she did appear in the Season 2 finale for her character's wedding, she's back as a benefactor for the new era of Party Down. Thanks to streaming services (mainly Hulu) and its strong cult following, many of us got the Party Down revival we've been hoping for.
"People would find the show and when they did, they would watch the episodes over and over again which made it a cult hit," Jane told Starz. "I would be walking back from the bathroom on a plane and see people watching it, which was such a delight!"
Article continues below advertisement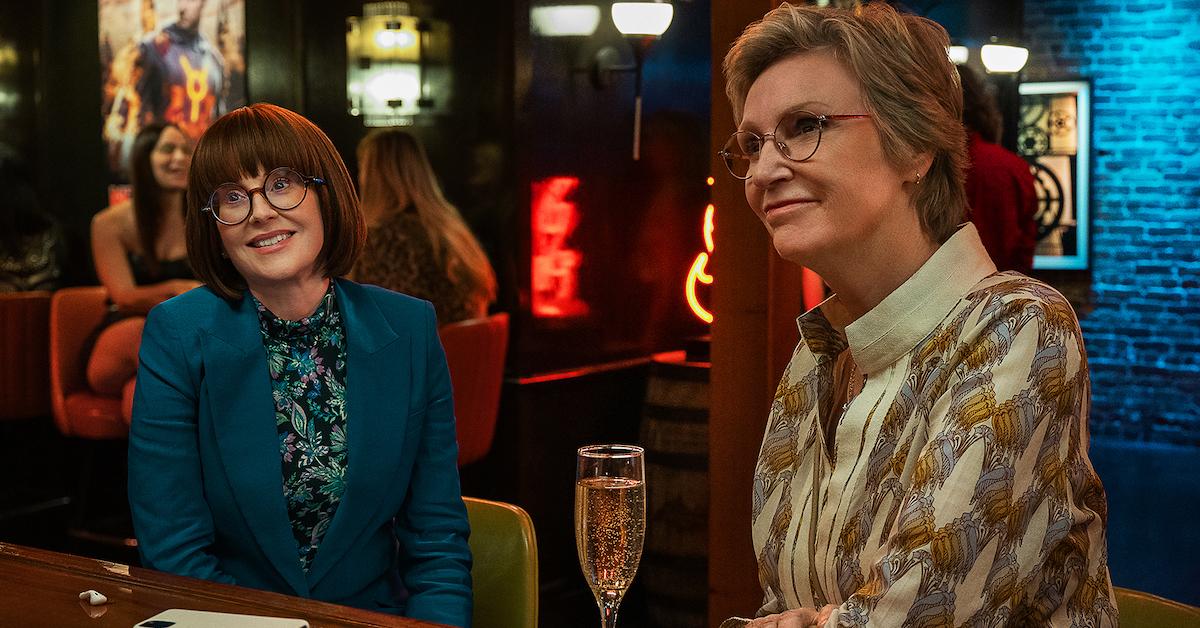 Because of Constance's eccentricity, we imagine that playing her is immensely fun for Jane. "What I love about Party Down is that the premise is like sitcoms of old—it is secondary to the relationships of the characters," she explained.
Article continues below advertisement
"I had no idea that we would be doing this again 10 years later, but it was my fondest hope. I have said in many interviews—and you can fact check me on this—that Party Down was the most fun job I've ever had. I adore playing Constance and season three brings so many more layers to this already colorful character."
Well, we're all happy that Jane is back on the show, and her new iteration of Constance ten years later is somehow even more lovable than the original.
New episodes of Party Down are released on Starz every Friday.