Remind Us: Why Did Joe Guidice and Teresa Get Divorced on 'Real Housewives of New Jersey'?
With Teresa and Luis' wedding coming up, we can't help but be reminded of her relationship with Joe Guidice. Why did they get divorced?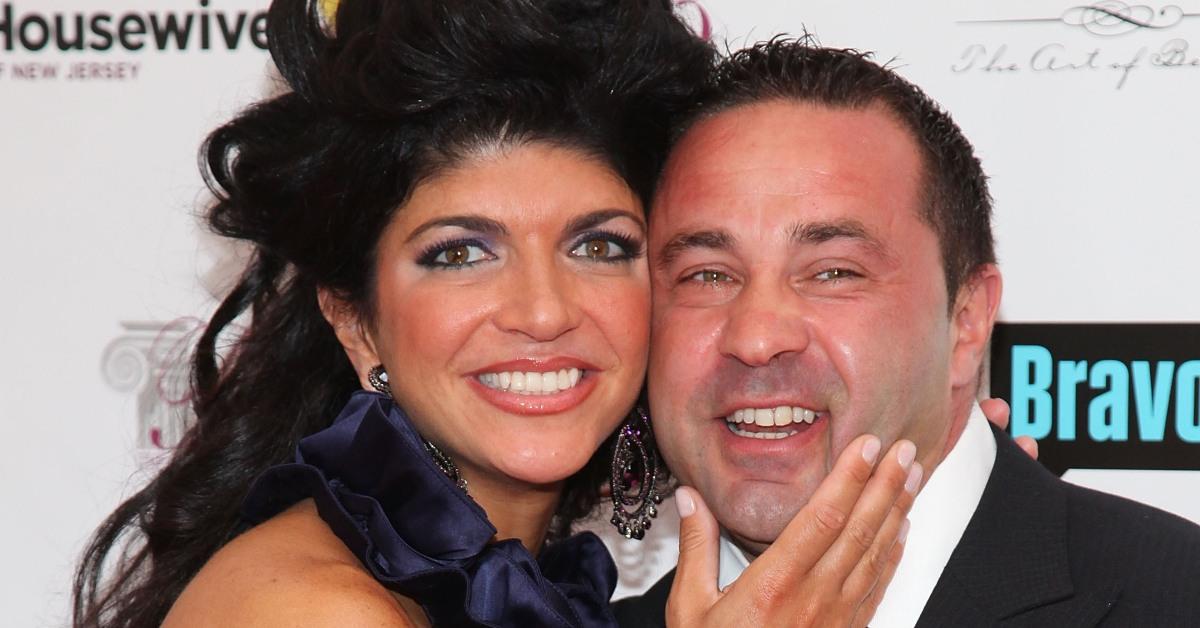 When Teresa's wedding pictures came out after her marriage to Luis Ruelas, we audibly gasped. Like, the gloves, the cape, the crown, and the hair. Oh my lanta, that hair y'all. While we already know that Teresa and Luis do end up getting married, all season on RHONJ we get to see how it goes down.
Article continues below advertisement
With the pending nuptials coming up on our TV screens, we can't help but think about her ex-husband Joe Guidice. Obviously, we all know about the jail time that the pair had to go through, but why did Teresa and Joe Guidice get a divorce?
Let's take a walk down memory lane, shall we?
Why Did Joe Giudice and Teresa Get Divorced?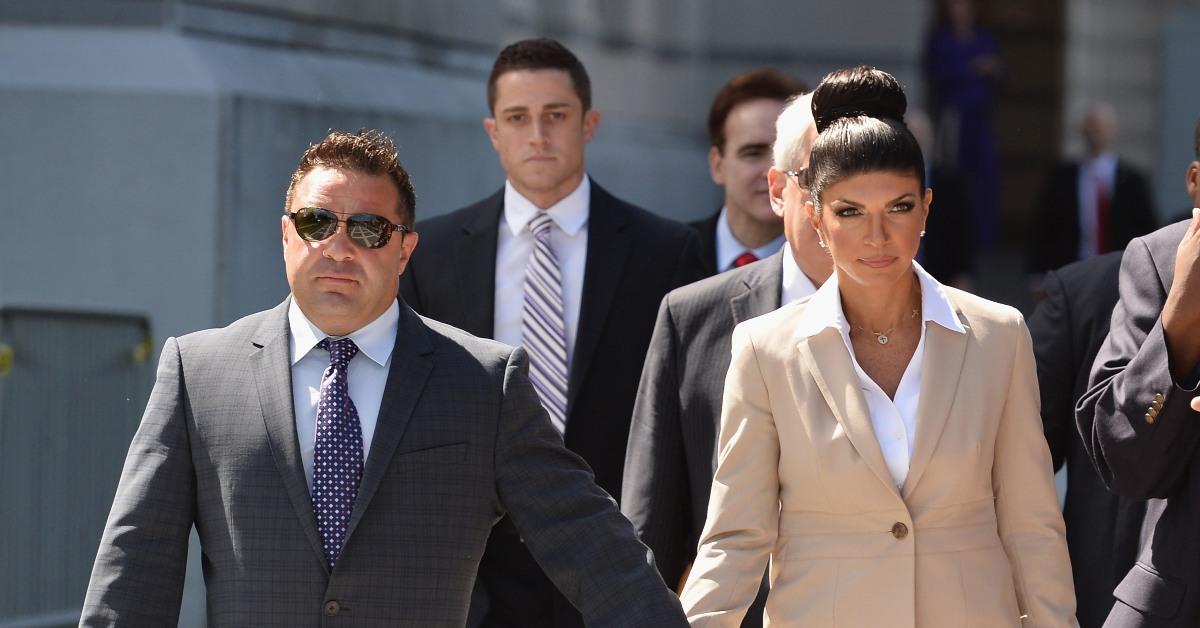 The beginning of the end for Joe and Teresa Guidice's 20-year relationship seemed to happen around their legal drama and subsequent jail time. As a reminder, Joe and Teresa pleaded guilty to, "multiple counts of bankruptcy fraud and conspiracy to commit mail and wire fraud," according to The U.S. Sun.
Article continues below advertisement
During the Season 10 finale of RHONJ, Teresa and her four daughters went to visit Joe in Sala Consilina, Italy. After Joe's sentence, he was deported from the United States to Italy. During a conversation on that trip, Teresa brought up divorce, saying that she hasn't been happy.
Teresa revealed that "The past five years have been really dark. You've said a lot of hurtful things to me, you wish you never married me and all this stuff...It just makes me think about a lot of things. Like, you marry somebody and they're supposed to protect you."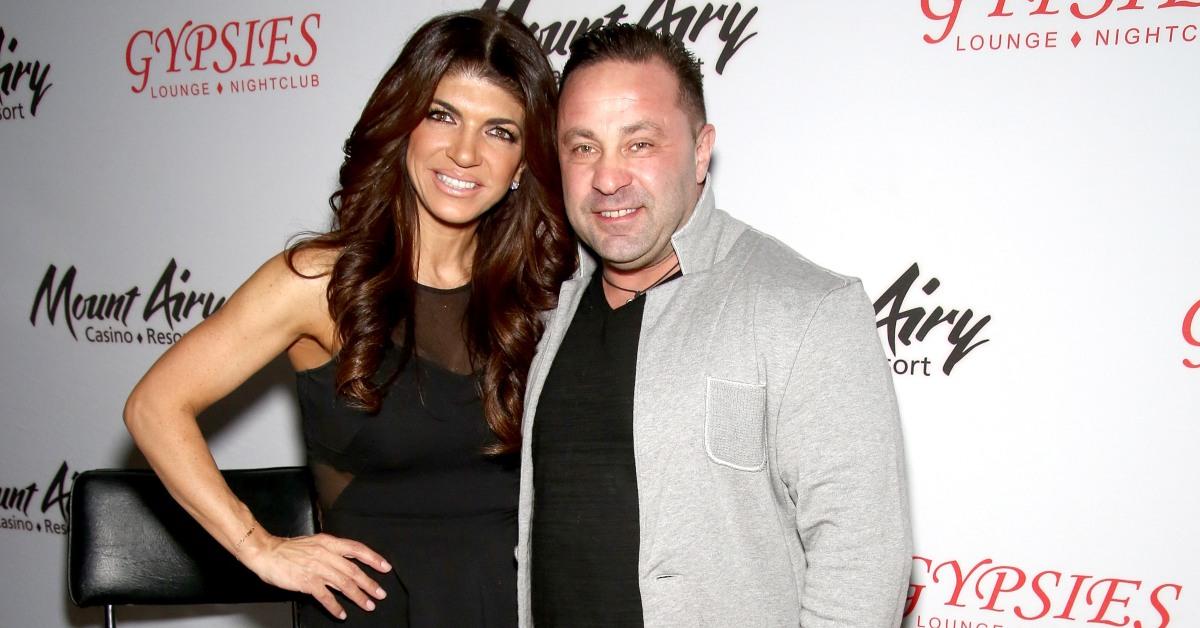 But what finally did it was the distance and the fact that they would be living in two different countries. During the conversation, Joe said that "You get on a plane, and we meet places, that's all. And we have fun... And that's what we do. We make things work." Teresa replied honestly saying that "No, I don't want that...I want somebody with me every single day."
Joe and Teresa officially separated in 2019, with the divorce being finalized in 2020.
Article continues below advertisement
Fans have been curious about what caused Joe and Teresa's divorce since the April 18 episode of The Real Housewives of New Jersey features Teresa's bachelorette party in preparation of her wedding to Luis.
The episode's logline reads, "Celebrating Teresa's bachelorette party, the ladies live it up by hitting a pub with the locals on their first night in Ireland; tensions are reignited between Danielle and Rachel when the rat is let out of the bag." The bachelorette party took place in Ireland during July 2022.
Teresa has officially moved on from Joe as she got married to Luis on August 6, 2023. From what we can see so far this season of RHONJ, the pair are very happy. You know what they say, in with the old, out with the new.
Make sure to catch new episodes of Real Housewives of New Jersey airing every Tuesday at 8 p.m. ET on Bravo.