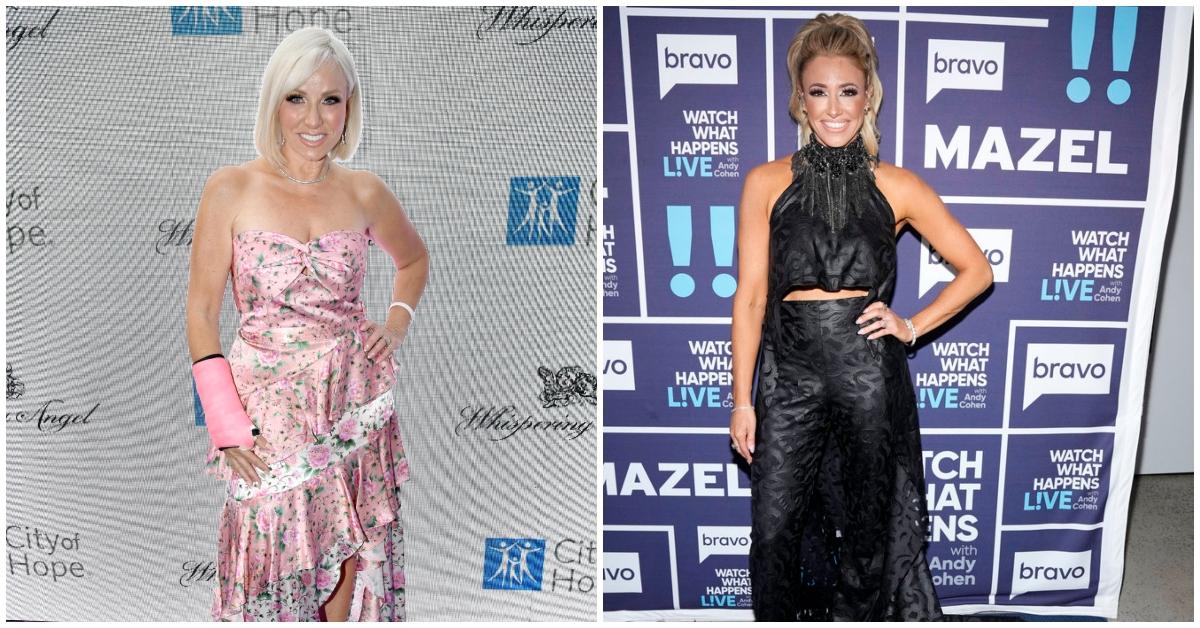 Margaret Josephs and Danielle Cabral's 'RHONJ' Feud Explained
What happened between Margaret Josephs and Danielle Cabral? Margaret called the 'RHONJ' newbie a "professional s--t talker" in Season 13.
In Season 13 of The Real Housewives of New Jersey, Danielle Cabral entered her first year as a full-time housewife. Though the MTV alum came on the Bravo show as Teresa Giudice's friend, she has managed to get along with almost everyone in the group. However, this is The Housewives, so the Staten Island native was destined to bump heads with at least one other cast member.
Article continues below advertisement
Danielle's first season has included a few feuds — one with housewife-turned-"friend" Jackie Goldschneider and Margaret Josephs. While Danielle and Jackie haven't seen eye-to-eye pretty much all season, Danielle and Marge were friends before they turned foes.
Let's dive into Margaret Josephs and Danielle Cabral's feud!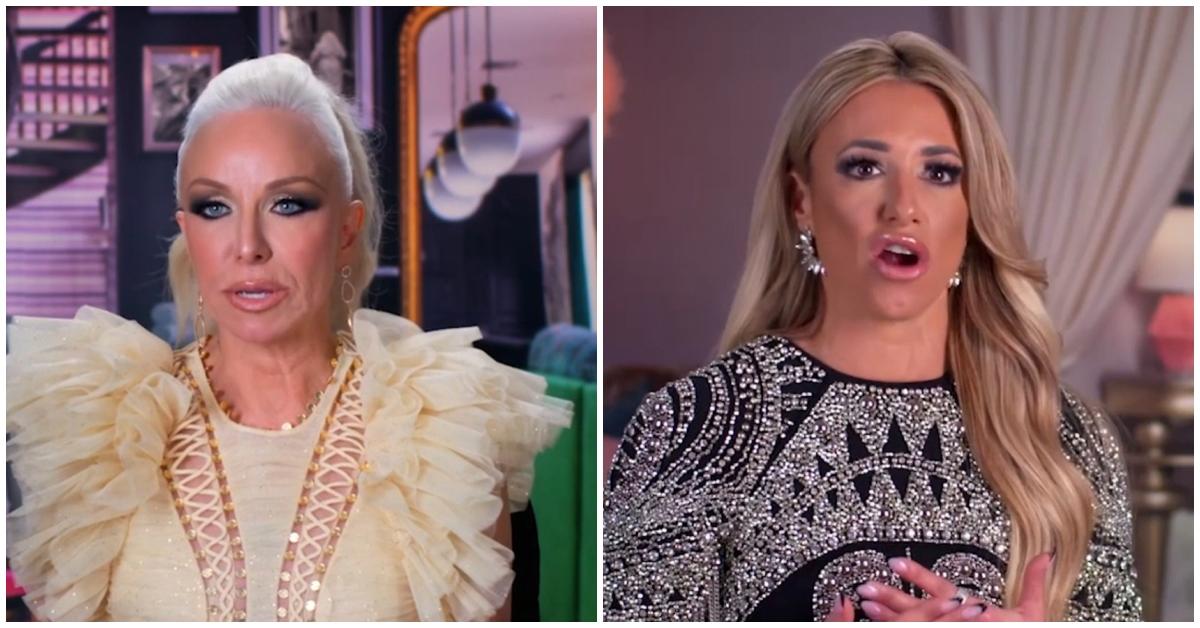 Article continues below advertisement
Margaret Josephs called Danielle Cabral a 'professional s--t talker' on 'RHONJ.'
Although Margaret and Teresa had ongoing issues from Season 12, the Macbeth Collection CEO was willing to embrace Danielle and fellow newbie Rachel Fuda and seemingly wanted to get to know them individually. She and Danielle were fine initially, but that changed after Dolores Catania's charity softball game.
During the game, Danielle repeated Teresa's advice to keep Margaret as a friend rather than an enemy. The warning offended Margaret, who felt Danielle shouldn't have repeated that to the group. Once the group traveled to Dublin, Ireland, for Teresa's bachelorette party, Danielle and Margaret couldn't put their issues aside for one of Dolores Catania's Irish meals.
Article continues below advertisement
While attempting to eat breakfast, Rachel shared with the group that she knew Danielle called her a "rat" for telling Margaret that Danielle said to watch her back. When Rachel confronted Danielle about it, Marge chimed in and asked Danielle why she had the "coffee talk" moment with Rachel when she said she had been "nothing but nice" to the mother of two and even helped her grow her business, Boujie Kidz.
Article continues below advertisement
In a separate confessional, Margaret said she helped Danielle design new logos for her children's clothing line and was hurt that Danielle didn't give her any credit for the support.
"The only behavior that she has witnessed is me being very kind to her," Margaret says of Danielle on RHONJ's April 18 episode. "And Danielle wants to judge me because 'Dumb & Dumber' [Jennifer Aydin and Teresa] said to watch her back." Margaret then called Danielle a "professional f---ing s--t talker" without evidence that she talks badly about anyone.
Article continues below advertisement
Danielle Cabral said she knows all about Margaret Josephs's "arsenal."
Danielle's warning from Teresa isn't the only reason she's been standoffish toward Margaret. During Season 13, Ep. 12, Jennifer told Danielle that Margaret's former friend Laura Jensen told Margaret that Melissa Gorga cheated on her husband, Joe Gorga.
Fifteen hours later, Margaret asked Danielle about the "arsenal" of secrets she had on everyone, and Danielle said in a separate interview that Margaret knew exactly what she was discussing.
Article continues below advertisement
"B---h, I know you have an arsenal," Danielle said in a confessional. "But this is a horrible thing about my friend's marriage, and I don't wanna destroy them. So I'll take the hits, Margaret."
Instead of mentioning Margaret's tea on Melissa, Danielle said how Marge single-handedly spilled tea on Teresa's husband, Louie Ruelas, and Jennifer Aydin's hubby, Bill Aydin. The reminders were enough proof for Danielle to avoid telling Margaret any of her business anytime soon.
The Real Housewives of New Jersey airs new episodes Tuesdays at 9 p.m. EST on Bravo.