Danielle Cabral Gave an Update on Her Brother at the 'RHONJ' Season 13 Reunion
Who is Danielle Cabral's brother on 'RHONJ'? Fans are curious about after her dad broke down about the fractured relationship in their family.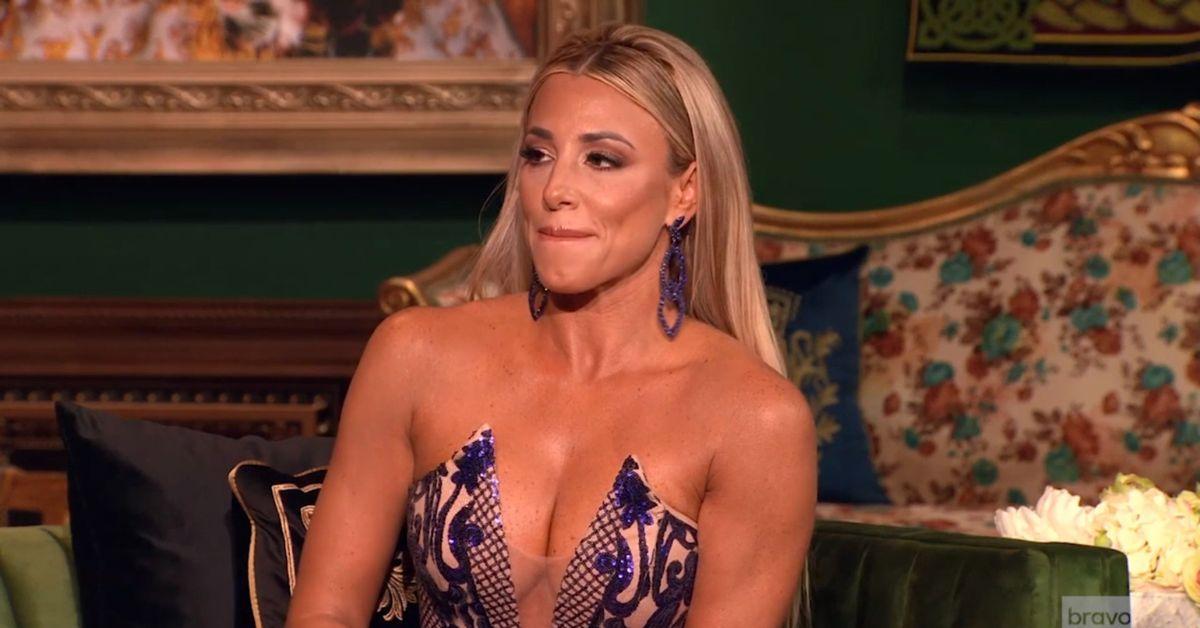 Over the years, Bravo's The Real Housewives of New Jersey has featured more than a dozen different cast members. And that's not even including the folks who are considered "friends" of the main cast. Needless to say, newcomers aren't so few and far in between. In Season 13, one of those newcomers, Danielle Cabral, had fans talking before the season had begun.
Article continues below advertisement
Maybe it's the fact that this isn't Danielle's first foray into reality TV. She was once a subject on MTV's True Life: I'm a Staten Island Girl. But the one thing viewers are most curious about now is who Danielle Cabral's brother is. Danielle's brother hasn't been a part of the newbie's season yet, but their divide gets discussed several times in Season 13.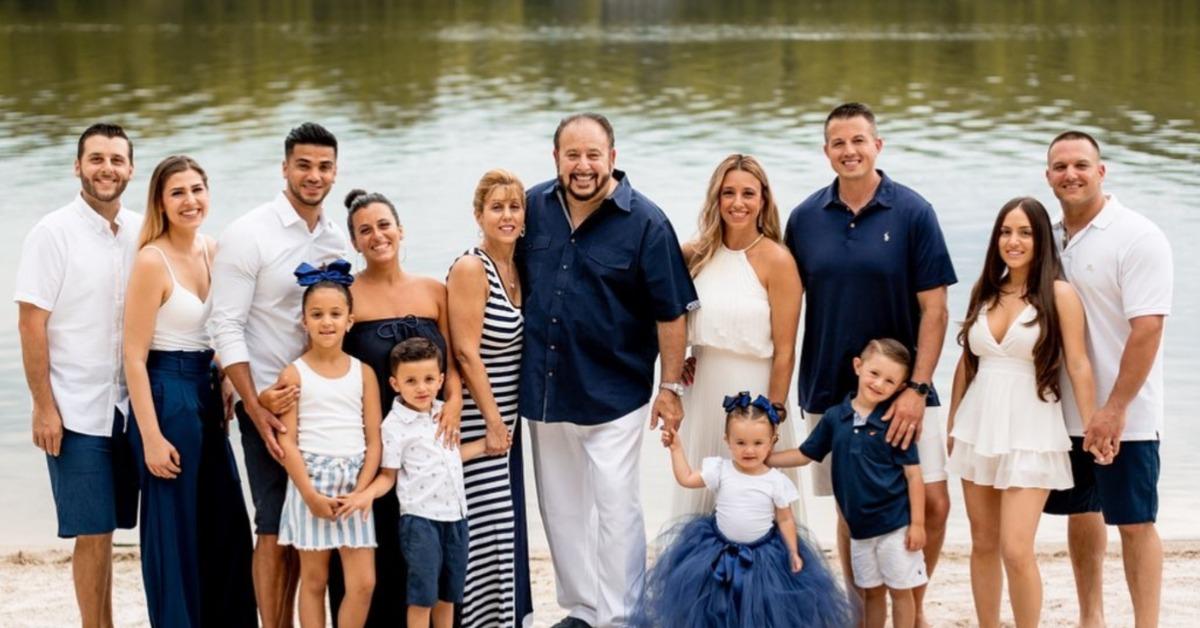 Article continues below advertisement
Danielle Cabral said she saw her brother "for the first time in three years" after taping 'RHONJ.'
Danielle shared in her Bravo bio before her RHONJ debut that she and her brother, Thomas DiPietro, had been estranged for years. Months after filming wrapped, Danielle discussed her brother again at the RHONJ reunion. When reunion host Andy Cohen asked Danielle about the drama with Thomas, she confirmed they were still estranged, though she planned to see him "for the first time in three years."
Unfortunately, their reunion wasn't a momentous occasion. Danielle explained that she would see her brother at their grandmother's funeral the day after the RHONJ cast filmed the reunion.
Article continues below advertisement
When Andy asked Danielle if she tried reaching out to Thomas during their three-year separation, she said she and her husband, Nate Cabral, attempted to make amends when she found out he was having another baby. Unfortunately, Thomas's response to the gift signaled he wasn't ready to forgive his sister just yet.
"We sent a gift for the baby, he had a daughter, and they sent the gift back to us," Danielle said of her brother while holding back tears.
Danielle also said at the reunion that discussing her and Thomas's issues on the show likely worsened things, especially since she knows he watches RHONJ. When Andy asked her if she thought he's seen what she said about him, Danielle said she was confident he did because "this was his favorite show."
Article continues below advertisement
What happened between Danielle Cabral and her brother?
Even though Danielle seems to enjoy the spotlight, her brother, Thomas DiPietro, isn't a reality TV star and he hasn't been on RHONJ. At least, not yet. In the Season 13 episode "Boys Will Be Boys," at Danielle's daughter's party, Danielle's parents got emotional as they mentioned their kids, which of course includes Danielle and Thomas. However, Danielle revealed she and Thomas hadn't spoken in years at that point.
Article continues below advertisement
In the episode, Danielle told producers she and her brother's "roads" went different ways as an explanation for her and Thomas's estrangement.
She also explained that he made fun of her on Instagram a couple of years ago, which led to her blocking him and his uninviting her to his wedding. Danielle also blamed part of the rift on her brother's wife.
However, their dad would love nothing more than to get his family back together.
Article continues below advertisement
Thomas is on Instagram, though his profile is private. Which makes sense, since it's clear that he's more private than his RHONJ star sister. Thomas was once an aspiring athlete, however, and he played college baseball at the College of Staten Island Athletics. Like his sister, Thomas is married and he has a daughter of his own.
Although Danielle didn't explain further about what happened between her and her brother on RHONJ, there may be hope. In June 2020, she shared a Father's Day Instagram post for Thomas, their dad, and her husband, Nate Cabral.
Article continues below advertisement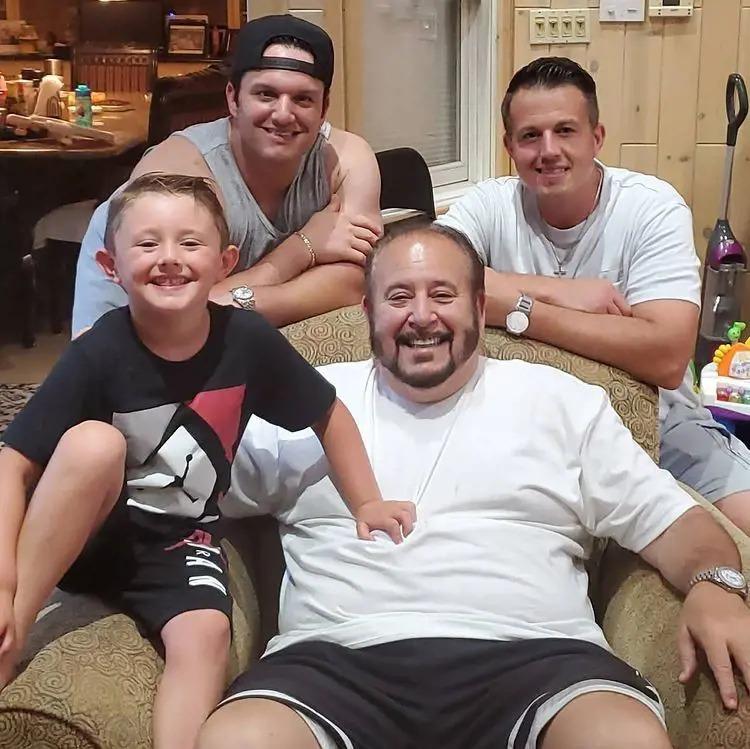 Danielle's 'RHONJ' co-stars think there's more to her and her brother's problems.
Danielle didn't explain further what happened between her and her brother on RHONJ, and her co-stars believe the Staten Island native isn't telling the whole truth about their relationship.
The drama regarding Danielle and her brother occurred during the cast's trip to the Jersey Shore on the March 21 episode. While attending Melissa Gorga's luau party, Danielle overheard Jackie Goldschneider and Margaret Josephs talking about her to Teresa Giudice.
Article continues below advertisement
Danielle responded by telling Dolores Catania "I hate hearing my name" in conversations she wasn't a part of. Dolores explained to Danielle that Margaret was upset that she repeated Teresa's warning to keep Margaret as a "friend" rather than an enemy.
Things escalated further when Jackie and Margaret told the group they didn't believe Danielle was telling the truth about her and her brother's feud. They claimed there was "no way" they hadn't spoken in years over "Instagram videos."
Article continues below advertisement
Danielle didn't hear everything the group said about her but was upset because she kept hearing the ladies say her name. When Melissa told her the group believed there was "more" to the story, Danielle abruptly left the party with her husband, Teresa, and Jennifer Aydin.
Once Danielle got in the van to go home, she said she felt like a "jerk--f" for opening up about her and Thomas's problems to her budding friends. She then warned Jennifer and Teresa that she wasn't playing nice with Jackie anymore and that the "friend of" declared war by accusing her of lying about her brother.
"The one person you don't wanna have as an enemy — is me," Danielle declared in the car after calling Jackie a "miserable b---h."
Article continues below advertisement
The discourse continued during the first hour of the reunion. While Jackie didn't appear at the beginning of the special, Danielle had plenty to say to Margaret, who said during their Ireland trip that she would "have problems with your family the rest of your f--king life," which Danielle took as a low blow.
"Like, how dare you hit me where it hurts the most?" Danielle asked in a confessional.
Article continues below advertisement
At the reunion, Danielle responded to a fan asking her to say exactly why she and her brother weren't speaking. Danielle denied having anything deeper to add and used one of the season's buzzwords, "arsenal," to ask Margaret if she had any extra dirt on the situation.
Marge denied, once again, having an "arsenal" and apologized for the "harsh" comments she made about Danielle. She also said she "knows nothing" about Danielle and Thomas's issues other than what the Bravo newbie has already said.
"I don't want anything bad for your family; I only want you and your family to be together," Margaret told Danielle.
We hope Danielle and her brother reunite at some point in her Housewives journey!
You can watch The Real Housewives of New Jersey on Wednesdays at 9 p.m. EST on Bravo.