'RHONJ's' Dolores Catania Dishes on Boyfriend Paul Connell: "Marriage Isn't Our End Goal" (EXCLUSIVE)
'The Real Housewives of New Jersey' star Dolores Catania is happily in love with her new man, Paul "Paulie" Connell. Will they get married? Details.
Article continues below advertisement
While her friendship with Frank changed when she and Paul became more serious, Dolores is blissfully in love with her new boo. Since they've been together for a while, fans wonder if the Bravolebrity will marry Paul one day. Dolores recently chatted with Distractify and explained where she and her boyfriend, Paul, stand in the marriage department.
Article continues below advertisement
Is Dolores Catania engaged?
Dolores and Paul began dating in December 2021, though the RHONJ star kept the relationship under wraps until several months later. However, since Dolores went public with her man on Valentine's Day 2022, they've been inseparable on their socials. But one photo of Dolores spawned rumors that the couple took their relationship to the next level.
Article continues below advertisement
In August 2022, multiple photos circulated of Dolores at her friend Teresa Giudice's wedding to Louie Ruelas. In one snap, Dolores posed with her on-again-off-again friend Jennifer Aydin while they flaunted their bridesmaids' dresses.
While some fans were happy to see Jennifer and Dolores together following their Season 12 reunion blowup, others were more interested in the huge, shiny rock on Dolores's finger in the photo that looked a lot like an engagement ring.
Unfortunately, Dolores's ring wasn't an engagement ring. Dolores shared with us why she's not pressed about making Paul her second husband.
Article continues below advertisement
'RHONJ's' Dolores Catania says she and her boyfriend, Paul Connell, aren't making marriage their goal.
Although fans have seen Dolores with exes like Frank and David Principle on RHONJ, we noticed something different about her relationship with Paul. Since they posted their first photo together on Valentine's Day 2022, they have been inseparable. Dolores confirmed in October 2022 that she moved in with Paul several months into the relationship.
"I've chosen to live most of my life as a loner," Dolores admitted to Distractify. "Even as a kid, I always had a lot of friends. But I was also to myself."
Article continues below advertisement
The Paterson native eventually let her guard down with her friends and Paul. Dolores said she is now in a space where she can "lean" on the people in her inner circle. However, although some facets of Dolores's life have changed, she isn't ready to be the new Mrs. Connell just yet and is happy with where the relationship is going now.
"Paul and I, we've been married, we have children, [so] marriage isn't our end goal," Dolores said. "If it happens, yeah. But our goal is to have peace in our lives together — [to be] harmonious, make it one."
Article continues below advertisement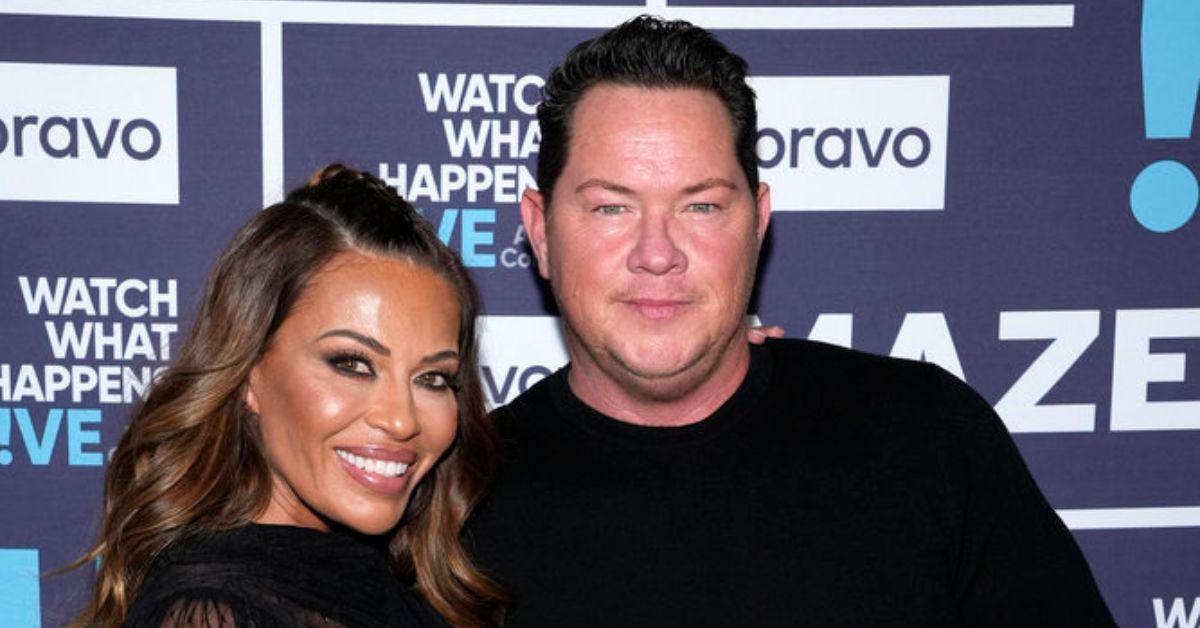 Mother-of-two Dolores shared what Paul said to her that "broke" all of her past issues.
In addition to being a self-described loner, Dolores said she had to endure many pitfalls alone. After leaving her and Frank's marriage right before their son, Frank Jr., was born, Dolores said she had to be "strong" for her kids "as a single mother." But when she began seeing Paul, he gave Dolores a new perspective on her life and helped her rely on him for the things she typically did by herself.
Article continues below advertisement
"I didn't want to depend on anybody and let Paulie into my life the way I have; I like it. I am getting used to it," Dolores admitted. "He said to me, 'If I'm going to be a part of your life, then you have to let me help you and do things for you.' And those little words broke down a lifetime of me not letting people in."
Dolores reiterated that marriage isn't the "end goal" for her and Paulie. However, the 52-year-old Capricorn said she isn't afraid of falling into her soft girl era with her lover by her side.
"I want to be different; why not let somebody take care of you?" Dolores asked. She also said, "Why not let Paul bring me breakfast in the morning and make my coffee? So let's see what happens."
The Real Housewives of New Jersey airs on Tuesdays at 9 p.m. EST on Bravo.