Dolores Catania Says She and Jennifer Aydin "Resolve" Their Feud on 'RHONJ' (EXCLUSIVE)
Dolores Catania and Jennifer Aydin's feud started in Season 12 of 'The Real Housewives of New Jersey.' Are the castmates better now? Details.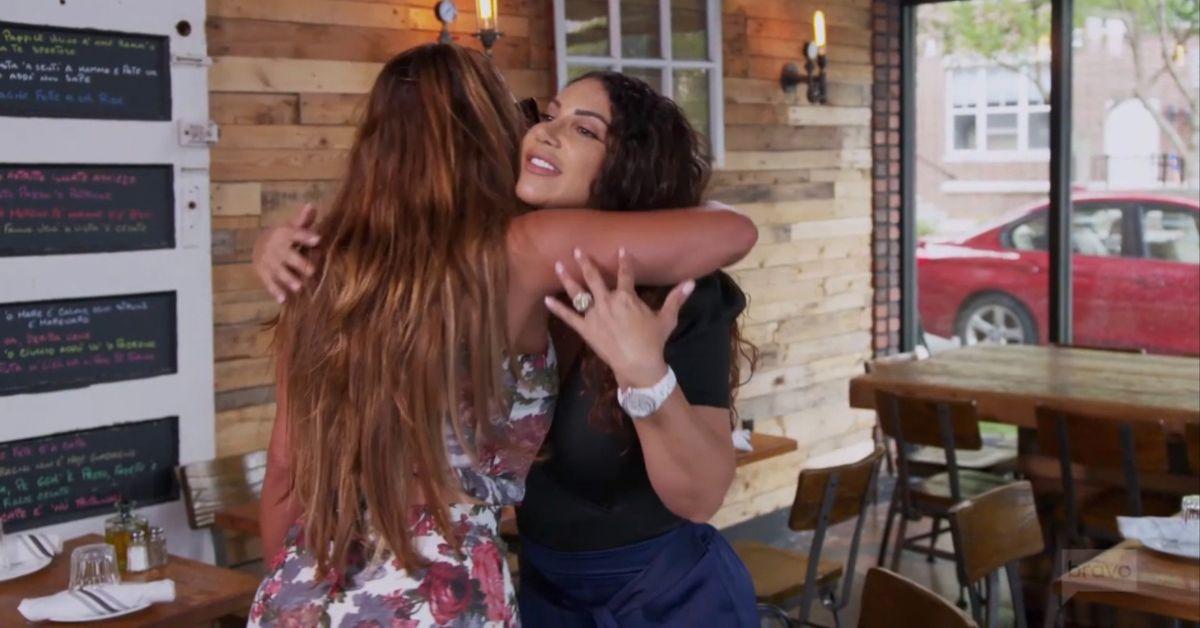 Longtime stars of The Real Housewives of New Jersey — Jennifer Aydin, and Dolores Catania — know a few things about tense relationships.
The Bravolebrities are good friends with the show's OG, Teresa Giudice, and have had their share of blowups with their fellow co-stars. But lately, Dolores and Jennifer's biggest feuds have been with each other, and it's been hard for both their fan bases to watch.
Article continues below advertisement
As RHONJ Season 13 continues, though, the friends-turned-foes may be back on the "friend" side of things.
In an exclusive interview with Distractify, Dolores shared where she and Jennifer stand now and why the co-stars turned a new leaf after a year of beefing this season.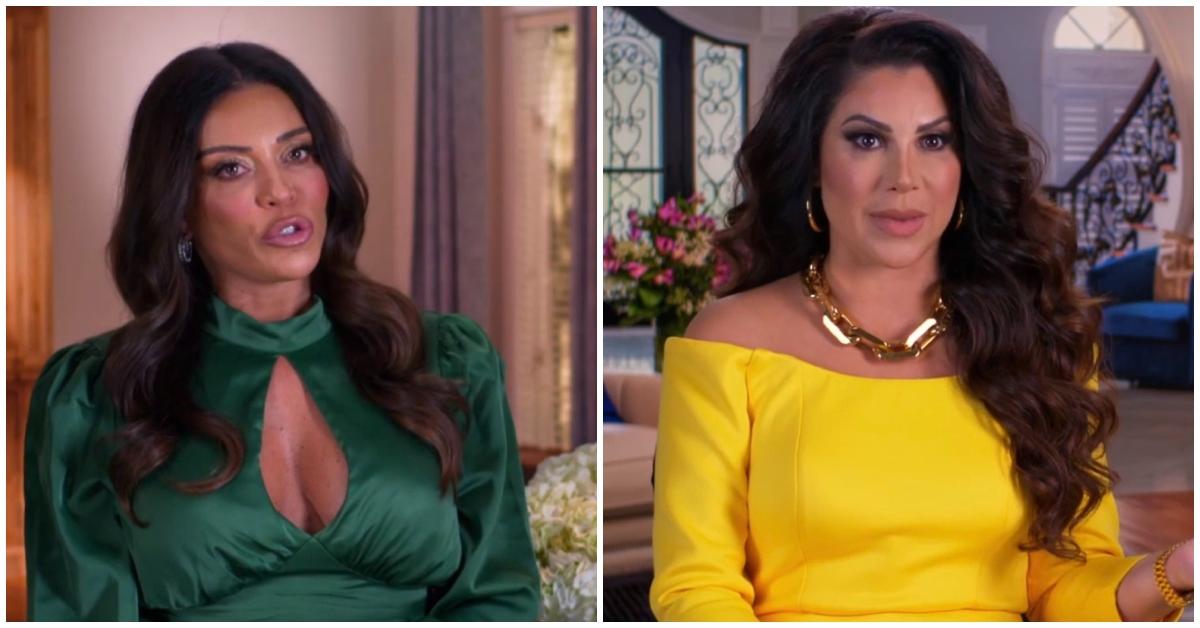 Article continues below advertisement
Dolores Catania says she and Jennifer Aydin are "taking things slow" after ending their feud.
RHONJ fans can officially rejoice, as Dolores confirmed she and Jennifer are back on good terms! The 52-year-old Bravo star said she and Jennifer mended their differences in Season 13, despite the drama they've already seen.
"You're gonna see soon enough that Jennifer and I do come to a resolve," Dolores exclusively told Distractify in March 2023.
The "resolve" happened in Season 13, Ep. 9, "Coffee Talk." During the episode, Dolores and Jennifer finally discuss their issues at a local pizza and wine bar. The ladies start their reunion dinner with a hug and pleasantries about their outfits before digging into what bothered them last season.
Article continues below advertisement
After hearing each other's perspective, Dolores offered to "call a truce" as Jennifer says she doesn't want to keep fighting with anyone she "cares about."
While Jennifer and Dolores have seemingly found their groove again, Dolores told us their not the same pals they once were.
Article continues below advertisement
"Whether or not we'll ever be what we were at one time is yet to be seen," she admitted. "I think we'll take things slow from here. I don't like arguing with someone [or] fighting with someone, especially Jennifer, when I never really understood what the fight was about, and I think most people don't. But she did. And that was her truth."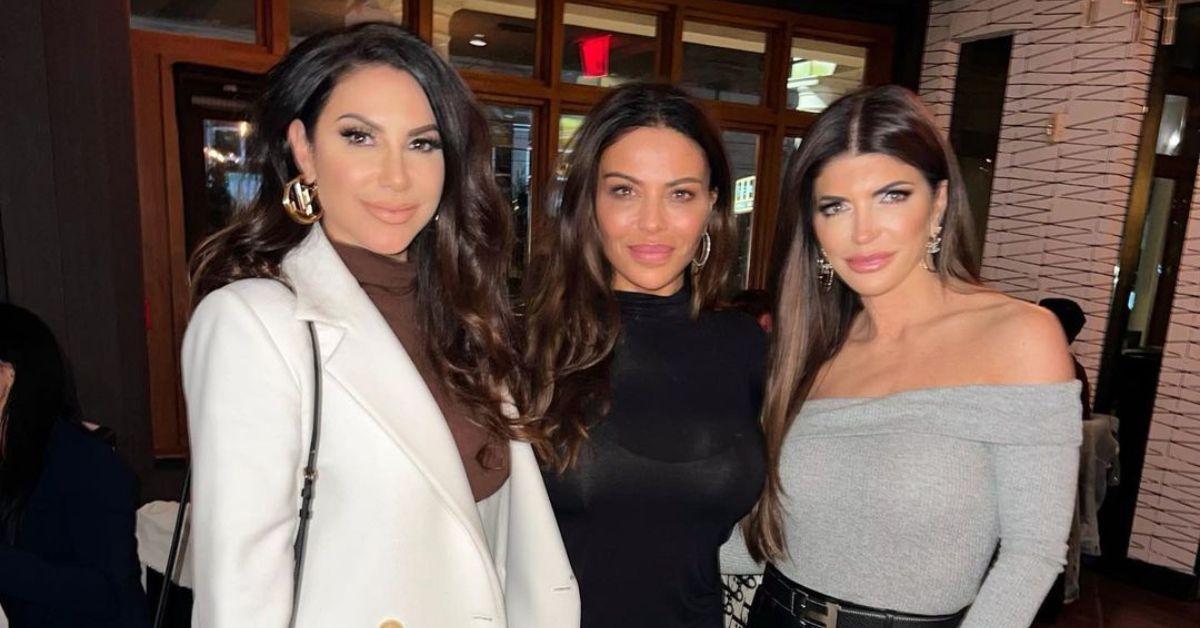 Article continues below advertisement
Dolores Catania and Jennifer Aydin's feud began in 'RHONJ' Season 12.
Jennifer and Dolores's tight friendship came to a halt in Season 12, when Margaret dropped a bombshell about Jennifer's husband Bill's alleged extramarital affair.
According to Jennifer, Margaret's news caused irreparable damage to her marriage and her and Bill's children. Additionally, she felt like Dolores, who was friends with both her and Margaret at the time, didn't have her back, though Dolores claimed she often stood up for Jennifer.
Dolores and Jennifer's issues exploded at the RHONJ Season 12 reunion. The co-stars argued over several problems that haunted them all season, including Jennifer accusing Dolores of forcing her ex-husband, Frank Catania, to repeat rumors that Evan Goldschneider, Jackie Goldscheneider's husband, had been unfaithful.
Dolores and Frank denied orchestrating the story, and Dolores called Jennifer a "c--t" before they vowed never to be friends again.
Article continues below advertisement
Cut to RHONJ Season 13, when the premiere proved that Jennifer wasn't ready to mend her and Dolores's friendship. She called Dolores a "phony" and "two-faced" in the premiere."
Dolores and Jennifer also had two more blowups in Season 13. The first was at Melissa Gorga's roller skating rink party and another took place at Danielle Cabral's mozzarella-making party in Season 13.
However, the castmates are back on track for now, which Dolores said was because they're both a part of multiple social circles outside the Housewives.
"Jennifer and I have peripheral friends, and we have another friend group outside of this," she explained. "We [also] share a friend, Teresa, of course, who we're both very close with. And I think that, at some point, if Jennifer and I didn't come to some terms or resolve, it would have bled on to other relationships I had. So that was a big part of why I think it was worth a sit-down."
The Real Housewives of New Jersey airs Tuesday nights at 9 p.m. EST on Bravo.