'RHONJ' Tea: Is Jennifer Aydin Responsible for Dolores Catania's Net Worth?
'RHONJ' star Dolores Catania worked several jobs before joining the show's cast in Season 7. One of the jobs connected her to Jennifer Aydin.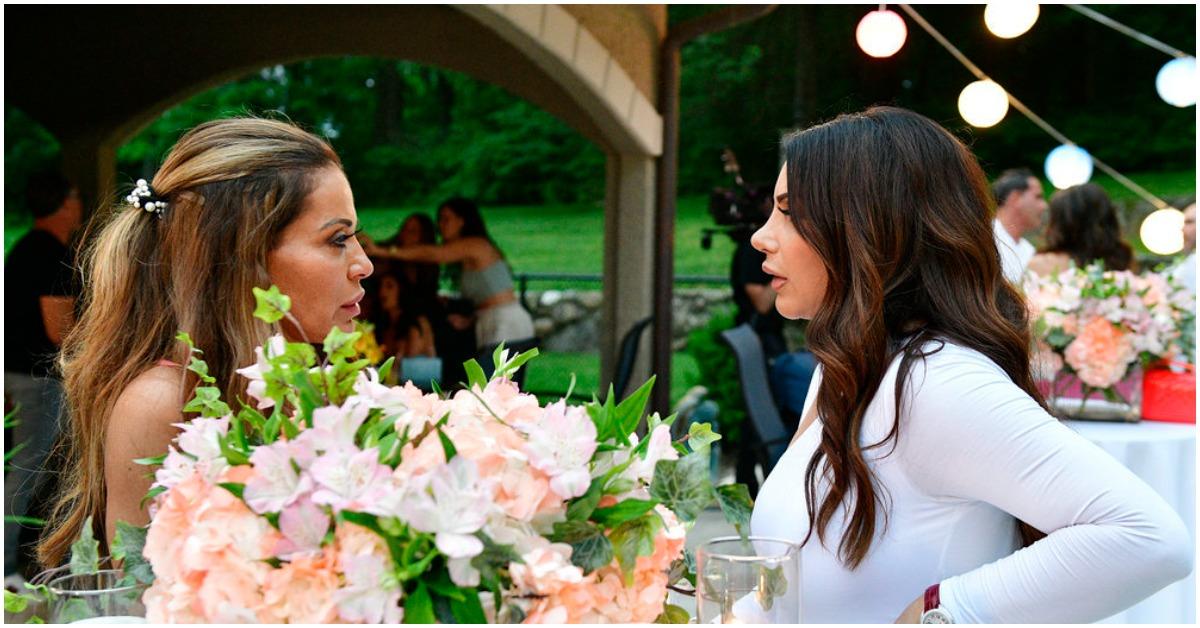 Although the Real Housewives franchise focuses on the relationships formed on the show, many cast members knew each other before Bravo's cameras came into their respective states. In Dolores Catania's case, her off-screen relationships landed her a spot on The Real Housewives of New Jersey. Dolores first appeared on RHONJ as an unofficial "friend" of RHONJ in Season 1. However, fans saw more of her friendships with the cast members such as Teresa Giudice and Margaret Josephs.
Article continues below advertisement
As Dolores spent more time on RHONJ, she shared her past connection to her current co-star, Jennifer Aydin, and her husband, Bill Aydin. Her chance meeting with the couple provided her with a life-changing opportunity that increased her net worth.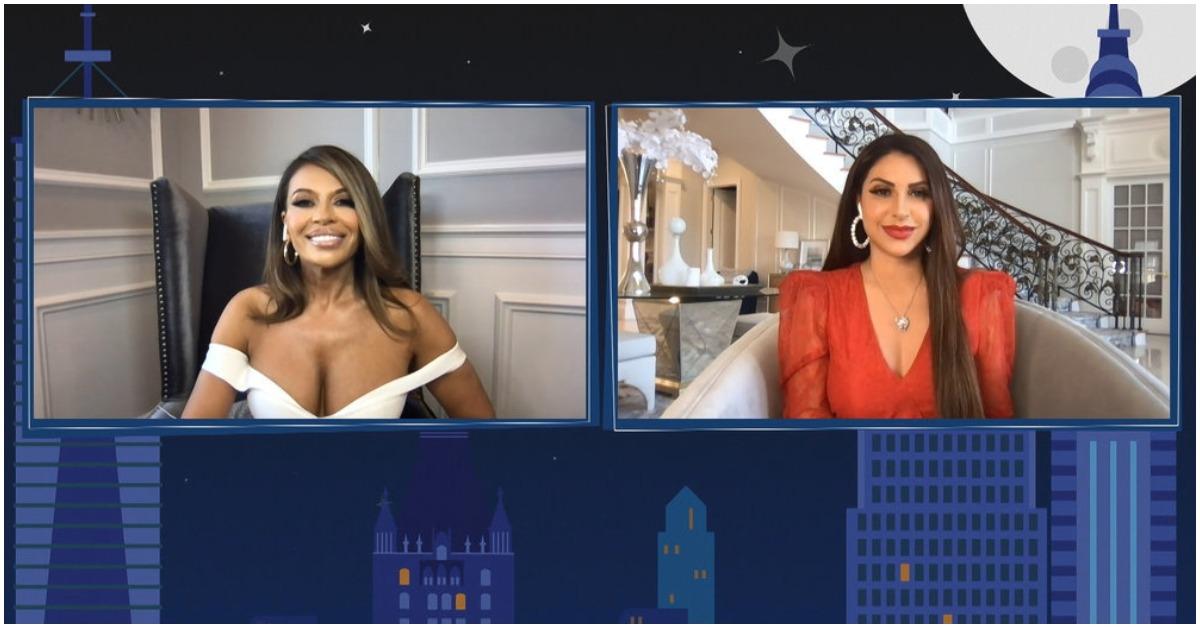 Article continues below advertisement
What is Dolores Catania's net worth?
Dolores has undoubtedly come a long way since her pre-Housewives life. The entrepreneur and TV personality's net worth is currently $4 million, per WealthyGenius. As of 2022, Dolores is the owner of several Powerhouse Fitness centers. She also reportedly earns $60,000 an episode for starring in the franchise.
Dolores Catania
Entrepreneur, philanthropist, and television personality
Dolores Catania is a TV personality best known for being a full-time cast member of The Real Housewives of New Jersey.
Birth name: Dolores Catania
Birthdate: 28 December 1970
Birthplace: Paterson, New Jersey
Marriages: Frank Catania
Children: Frankie Catania, Gabrielle Catania
Education: N/A
Article continues below advertisement
Before officially joining the cast in Season 7, though, Dolores struggled to make ends meet. After divorcing Frank Catania over 20 years ago, she stopped relying on his income. She took several jobs to provide for their children, Gabrielle and Frankie, including taking a job as a shampoo girl in a salon before venturing into law enforcement as a corrections officer.
Eventually, the New Jersey native left her job in corrections and became a surgical assistant by trade. Throughout her time practicing, Dolores worked with Bill, a renowned plastic surgeon, before Jennifer joined the cast in Season 9.
"I just knew him," she said on the Everything Iconic with Danny Pellegrino podcast about working with Bill. "I would assist him in surgery. Like, I'd hand him his instruments."
Article continues below advertisement
Are Dolores Catania and Jennifer Aydin friends?
While she met Bill first, Dolores and Jennifer became friends as they began working on RHONJ. Despite Jennifer arguing with Margaret and Jackie Goldschneider multiple times, Dolores seemingly had her back. However, their friendship shifted when Margaret spilled that Bill engaged in an affair during his and Jennifer's marriage. As she dealt with the reveal, she leaned on Dolores for support.
The mother of two told her not to cry about her husband's infidelity coming to light on national TV. Jennifer said the exchange made her question their friendship.
"She claims to defend me — and she does in real life, she really does defend me," she said of Dolores on Access Hollywood's Housewives Nightcap. And I love her ... and I thought, 'She loves me in real life, and sometimes is a jerk to me on the show.'"
Article continues below advertisement
"But now I'm starting to realize she doesn't like me and just appeases me for the show," Jennifer continued. "So I don't know where we stand. I just know some of the things I saw [this season] were really hurtful. Hopefully, we can try and work it out at the reunion."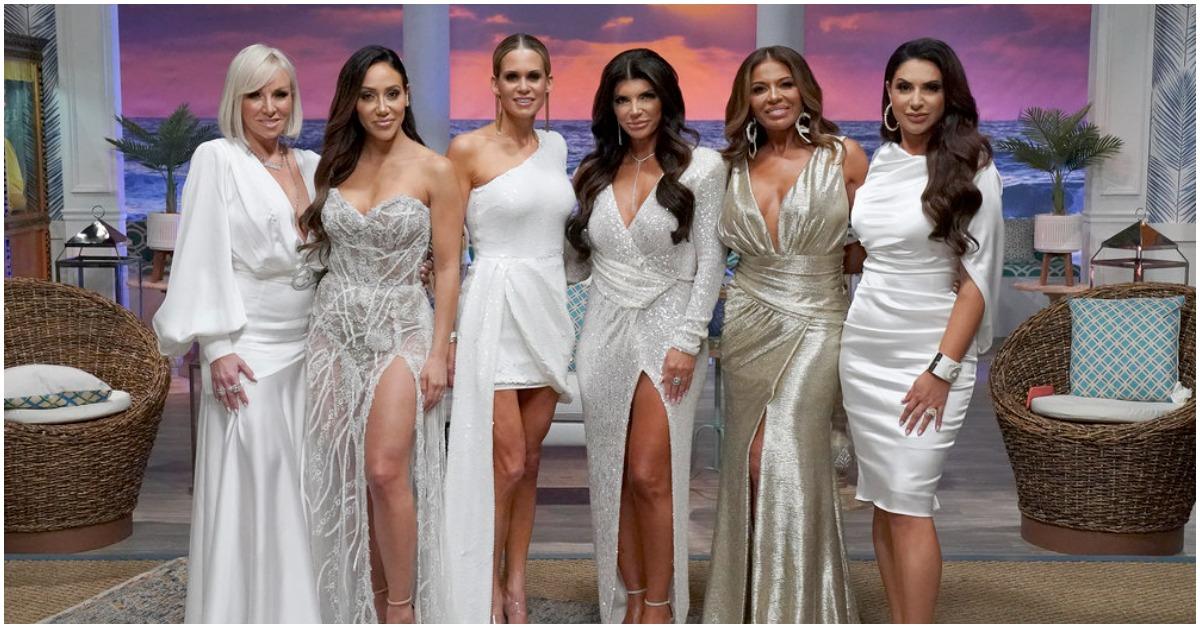 Article continues below advertisement
Although Dolores hasn't commented on her issues with Jennifer, former RHONJ star Kim DePaola claims the fitness entrepreneur told her the co-stars would never have a friendship outside of the show again.
"A day or two ago, I go, 'Dolores, what is up with you and Jen?'" DePaola said on the Behind the Velvet Rope with David Yontef. "She goes, 'I have no idea what I did or what I said wrong.'"
Kim added, "She said, 'I called Jen and said, what's the problem between us?' And Jen just said, blatantly, 'I will be your friend on the show, but we are not friends outside of the show. I don't feel you stuck up for me enough.' That was the bottom line. That's what she told Dolores. And I said, 'Dolores, can I say that?' She said yes."
The Real Housewives of New Jersey airs Tuesdays at 8 p.m. EST on Bravo.