'RHONJ' Star Melissa Gorga's Mom, Donna Marco, Is Also Not a Fan of Teresa Giudice's
Melissa Gorga's family has been involved in her and Joe's beef with Teresa Giudice multiple times. Meet the 'RHONJ' star's mother, Donna Marco.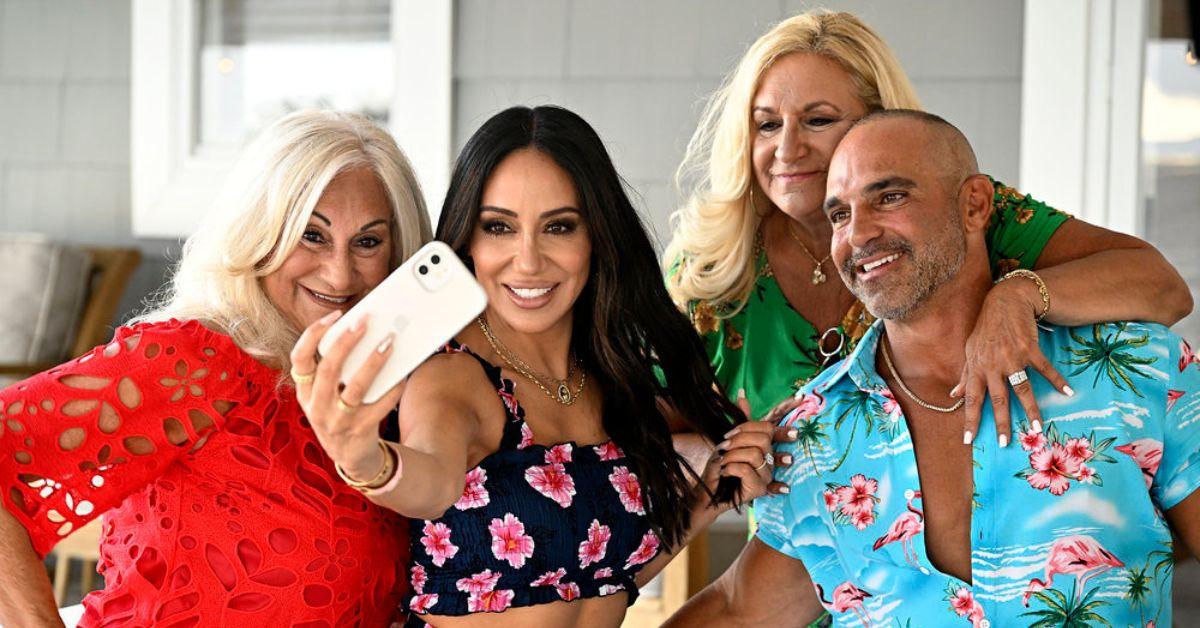 Article continues below advertisement
Before RHONJ aired its 13th season in February 2023, Melissa announced that neither she nor Joe attended Teresa's wedding to Louie Ruelas. As the season has continued, viewers have seen the episodes that led to Melissa and Joe's decision. During the season's Feb. 21, 2023 episode, the couple discovered Teresa didn't invite Melissa's family to the wedding, including her mother, Donna Marco.
Here's what to know about Melissa Gorga's mom and why she didn't attend Teresa Giudice's wedding.
Article continues below advertisement
Who is Melissa Gorga's mom? Donna Marco has been a part of 'RHONJ' since Season 3.
Like her husband and sister-in-law, Melissa comes from a small but tight-knit family. The mother of three has two sisters — Lysa Marco Simpson and Kim Marco Pirrella — who were raised by their mother, Donna. Donna raised the girls independently after Melissa's father, Anthony John Marco, died in a car crash in 1994 when Melissa was 17.
It's unclear what Melissa's mom does for a living or what her background was before her daughter rose to fame. However, we can tell from her Instagram account that Donna is a proud mama and grandma. In nearly every photo on her public page, Donna poses with one of her children or their babies.
Article continues below advertisement
She also doesn't have any problems being on reality TV. Since Melissa began filming RHONJ in Season 2, Donna has appeared on the show multiple times, including Season 13. In February 2023, Donna snapped a photo with her sister, Angel, and Margaret Josephs's mom, Marge Sr., at Melissa's skating party from the Season 13 premiere.
Article continues below advertisement
Why wasn't Donna Marco invited to Teresa's wedding?
Donna's appearance at her daughter's skating party wasn't her only scene of the season. In Season 13, Episode 3, "Boys Will Be Boys," Melissa and Joe sat down with Donna and Angel to discuss Teresa's wedding. While there, Donna confirmed Teresa invited neither her nor Melissa's sisters to Teresa's big day.
The reveal upset the couple, and they deemed Teresa disrespectful for not considering Melissa's family in her wedding invites. Teresa's non-invitation surfaces again during the cast's trip to the Jersey Shore in Episode 7, "Shots and Shade." The Namaste B—hes host and Melissa's mom have deep-rooted issues that began during Joe and Melissa's son Joey Jr.'s christening in Season 3.
Article continues below advertisement
As day-one fans will recall, Teresa got into a colossal scuffle with Melissa and her sisters after her life became busier due to her RHONJ fame. The fight turned into multiple social media wars involving Melissa's sisters calling Teresa a "liar" and a "diva" on Twitter.
Article continues below advertisement
Melissa's mom has also replied to comments from fans comparing Teresa's daughter Gia to Melissa and Joe's daughter Antonia, stating the two are "completely different" and not denying the fan's claim that Gia is "thirsty."
Donna, Kim, and Lysa also reportedly supported Melissa when Jacqueline Laurita confirmed on the Reality With the King podcast Melissa joined RHONJ behind Teresa's back by following several producers, including the podcast's host — Carlos King. So, for now, it seems Teresa's feud with Melissa and Donna isn't over yet.
Watch new episodes of The Real Housewives of New Jersey Tuesdays at 9 p.m. EST. Episodes will be available on Peacock on Wednesday.