Johnny and Bao Have Different Ideas About Who She Is on 'MAFS' (EXCLUSIVE CLIP)
Johnny said he wanted to stay with Bao on Decision Day on 'Married at First Sight,' but his motives for saying yes don't come from a genuine place.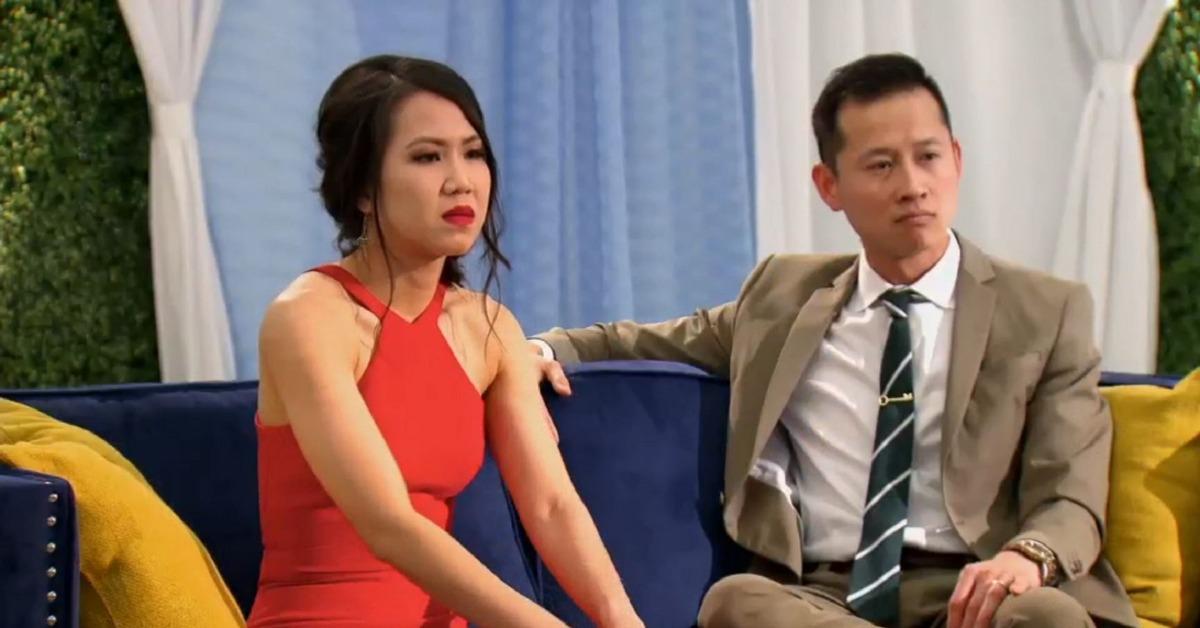 Spoiler alert: This article contains spoilers for Married at First Sight Season 13.
Most seasons of Married at First Sight are a roller coaster, and Season 13 was no different. But one couple that fans rooted for, Bao Huong Hoang and Johnny Lam, surprised fans the most. Despite saying yes on Decision Day, Johnny still had reservations about their relationship, while Bao wanted out.
Article continues below advertisement
So why did Johnny say yes at all on MAFS? In an exclusive clip obtained by Distractify ahead of the Nov. 24, 2021, episode, Johnny opens up to Bao about why he claimed to want to stay with her even though her answer was no. It's a big mess, and just because the couples are present for the reunion doesn't mean the drama is over yet.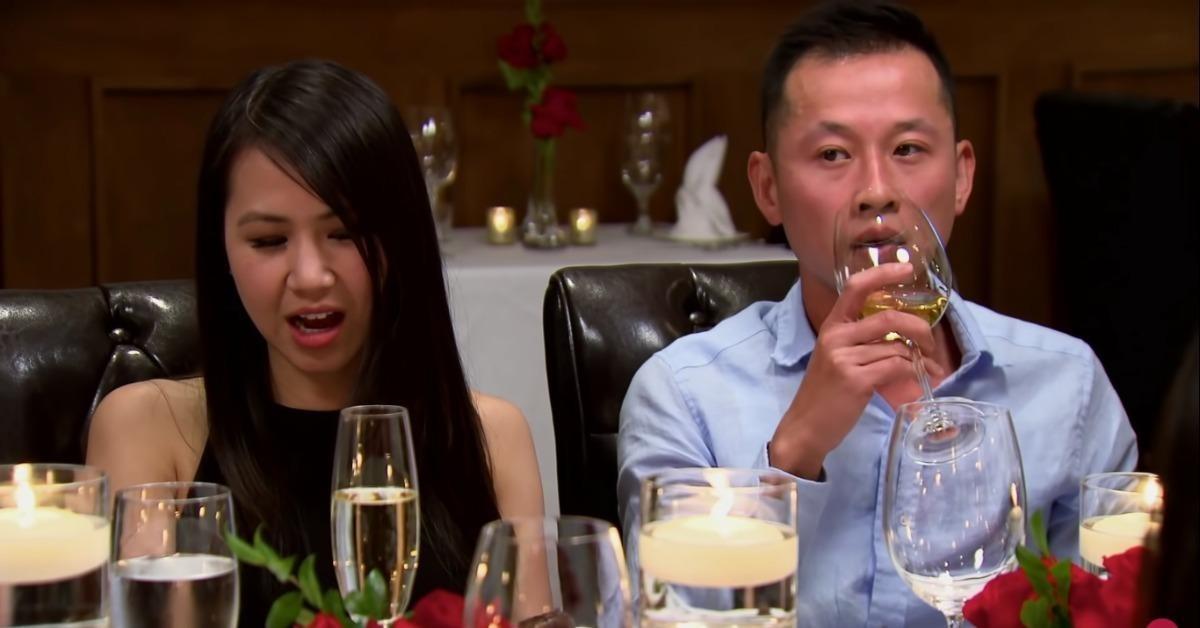 Article continues below advertisement
So, why did Johnny even say yes on Decision Day on 'MAFS'?
Johnny and Bao started off their MAFS journey in a unique place. Unlike the other couples, they knew each other before they said, "I do." The experts on the show are usually careful in selecting partners for each other, but somehow the fact that Johnny and Bao once had a thing for each other, years ago, sort of slipped through the cracks.
But their prior relationship didn't exactly give Johnny and Bao a head start in their marriage. In the end, Bao realized their differences were too much and she was better off divorcing her husband. Johnny, on the other hand, said he wanted to stay with her on Decision Day. And in the clip ahead of their reunion episode, he explains why.
Article continues below advertisement
"Bao made it very clear that if I said no [to staying married], that's the end of it," Johnny says. "To me, I kind of was the proponent of, no, as in this didn't work for me … but because Bao made it very clear that a 'no' on Decision Day for her meant we are done done, I said yes."
He adds that he held onto the hope that, outside of the show and the cameras, Bao would be less "insecure" and would worry less about how she was perceived by others.
Article continues below advertisement
He thought if he stayed married to her, she would change into someone he wanted to be with more than the person she was during the show.
Bao says in the clip that who she was during filming is who she is in real life and she didn't change for the cameras, despite Johnny's assumptions that she might have.
There are rumors about Johnny and Myrla dating now.
Despite Johnny's hope that Bao would be different after MAFS (which isn't a great foundation for a solid marriage, by the way), Bao opted to dip out of the relationship when she was given the chance.
Now, MAFS fans think Johnny is seeing another Season 13 cast member, Myrla Feria. Because of Johnny and Myrla's similar no-nonsense personalities, fans jumped to the conclusion that they're dating.
Article continues below advertisement
There hasn't been any proof of Johnny and Myrla being a thing after MAFS, but they did strike up a friendship during filming. Honestly, the last thing either of them probably needs is to jump into another relationship so soon after their failed marriages.
But they also put themselves up for the MAFS experiment, so YOLO, right?
Watch Married at First Sight on Wednesdays at 8 p.m. EST on Lifetime.